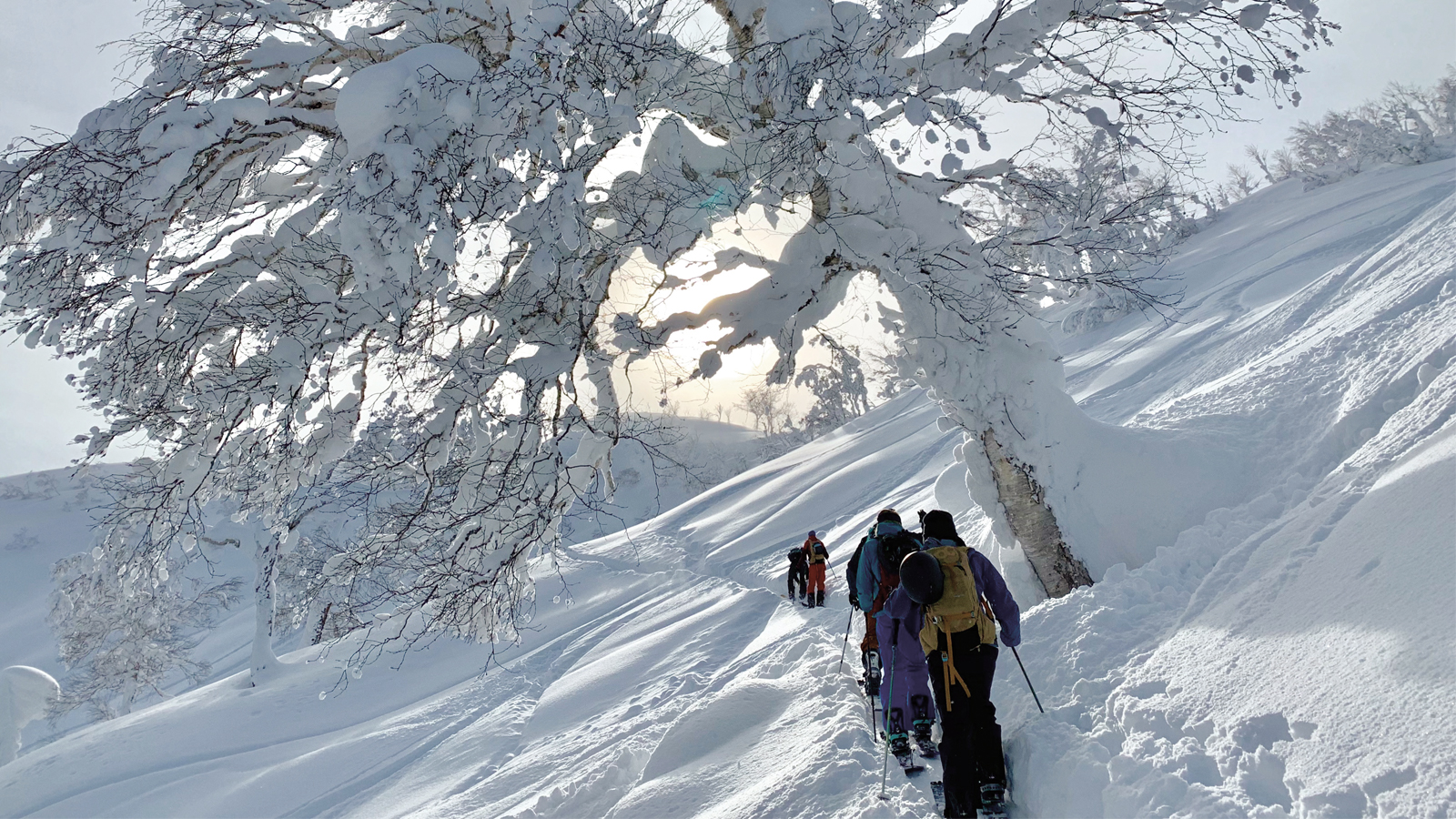 EVOC 21/22 Technical Snow Backpacks Preview
Retail Buyers Guide: Technical Backpacks FW21/22 Retail Buyer's Guide
Brand: Evoc
Interviewee: Jan Sallawitz, Head of Marketing
What are the major trends in the snow backpack market for FW21/22?
In our opinion, avalanche safety and protection are crucial for the next season. This in combination with versatile products that can be used all year round, even beyond the snow sport. Equipment for touring and off-piste activities is becoming increasingly important.
Where do you expect your biggest growth in FW21/22?
The COVID pandemic is currently putting the winter sports infrastructure associated with logistics to the test. We therefore expect growth this season in the segments that are rather detached from it: touring, freeride and backcountry. More snow sports enthusiasts will switch from the slopes to the off-piste. This will also change their equipment. Topics like protection and avalanche safety will become more important, as well as tour-oriented equipment such as special backpacks. We expect this trend to continue, as our growth in that field.
What do customers expect from their technical snow backpacks?
Versatility, comfort, easy and reasonable handling, as well as – especially for EVOC – protection and safety. The sport is changing and so are the demands on the backpack. To find good snow these days often requires longer hikes in more demanding terrain. We react to this with the introduction of the LINE PRO, a completely new tour-oriented backpack with back protector. Comfort and ventilation pay off on the ascent, while the brand new LITESHIELD PLUS back protector provides the necessary protection and the fit is perfect for the descent – even with a lot of equipment.
How are you segmenting your technical backpack collection?
We at EVOC offer protector backpacks, avalanche backpacks – partly in combination – as well as touring packs. Our travel line features winter sports related packs like a new gear pack or boot helmet backpack for example.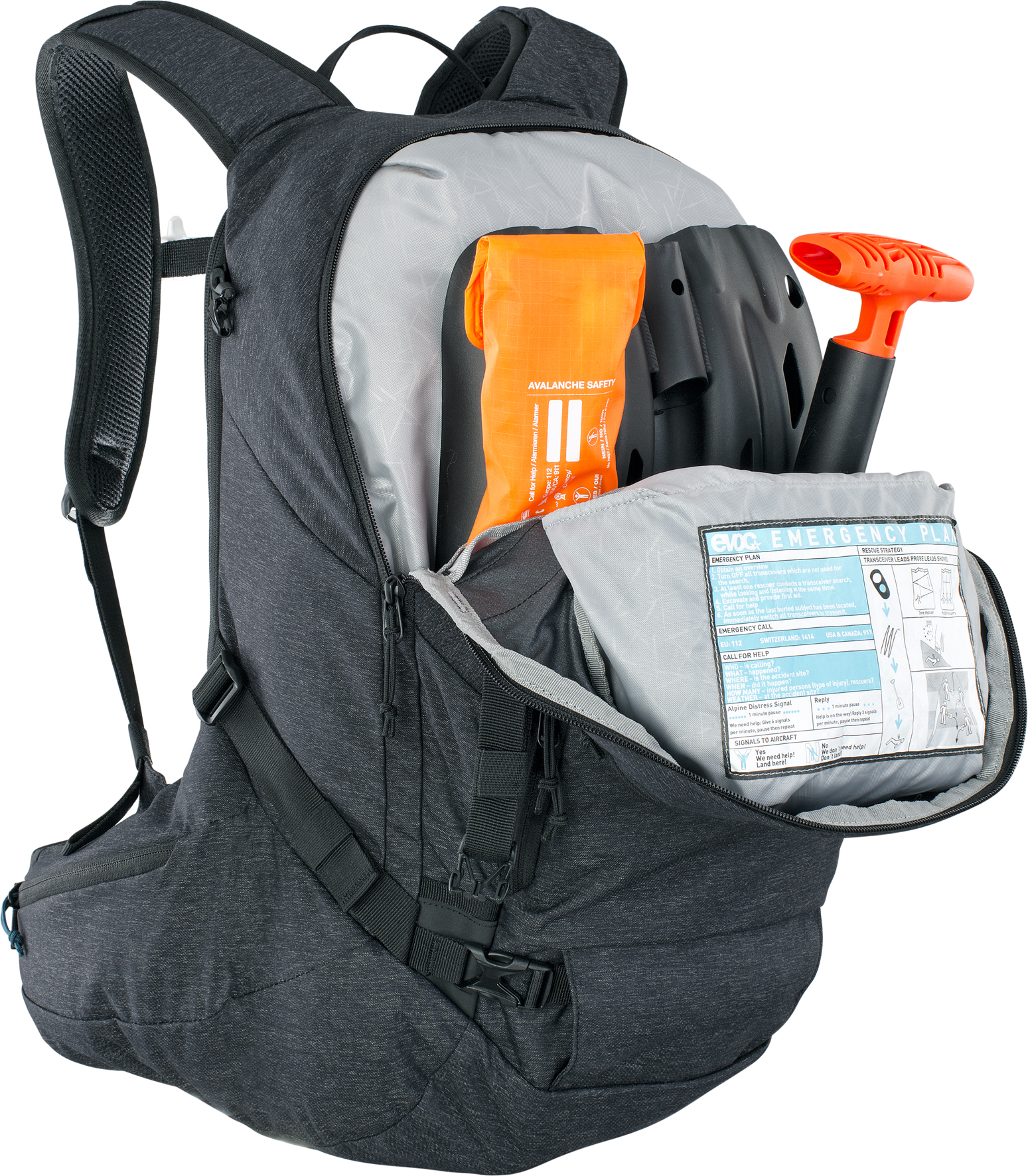 What are the most important technologies/features in your FW21/22 technical backpack collection?
Definitely the LITESHIELD PLUS back protector (EN1621-2; Level 2). This cutting-edge, extremely lightweight and flexible back protector offers excellent impact protection properties. The segmented design creates a multitude of ventilation channels for maximum air circulation. It also ensures high flexibility in all directions: the plus shaped protector elements can move independently. This means they adapt perfectly to all movements while the protector remains as close to the spine as possible, hereby providing increased protection and comfort.
What materials are you using? Any efforts in sustainability?
EVOC backpacks are extremely high quality, handmade and built to last, which is the best way of ensuring sustainability. If it comes to materials, our duffle bags for example are made of 100% PVC free tarpaulin. For EVOC however, sustainability does not start with the selection of materials, but with the selection of suppliers.
What color palettes, prints or patterns are you working with?
In F/W 21/22 we'll launch another one of our famous MULTICOLOUR EDITIONS. This special, cross-segment line comes with its own color combination and patterns. Grey and black are this time contrasted with a lilac-like purple. The pattern could not be more topical: We call it the "World Networking Pattern". It describes the networking of the individual communities around the world and stands for our connection to places, communities and people around the world that we could get to know through winter sports and the connectivity that can be lived through a shared enthusiasm – regardless of nationality or cultural background.
In addition, we have revised our color chart this season, focusing strongly on natural and earth tones, which we contrast with strong color accents.
What are the main marketing stories and inspirations behind your FW 21/22 collection?
With the new MULTICOLOUR Edition, we follow the EVOC tradition of regularly extracting special colors from the new color scheme and using them in combination for selected products in the new collection. For FW 21/22, we have also developed a new "World Networking Pattern" that expresses our connection with the whole world. As prints on the fabrics of the Multicolour and Steel colorways, we bring them to life. This pattern concept stands for our relationship with places, communities and people all over the world, which we got to know through biking and winter sports, and the connectivity that can be lived through a shared enthusiasm – regardless of nationality or cultural background.
Please name and describe 3 highlight items from your FW 21/22collection.
LINE R.A.S. PROTECTOR – Avalanche Mammut R.A.S. Ready // Protector.
LINE PRO – Touring with protector // Brand new.
PATROL SERIES – Touring // Completely reworked.