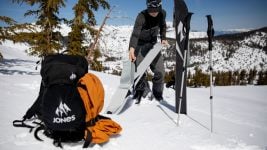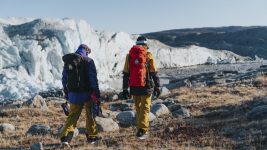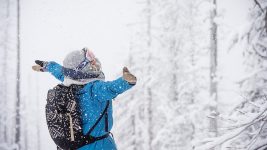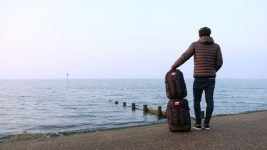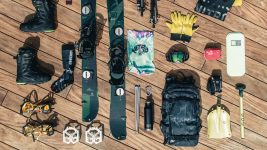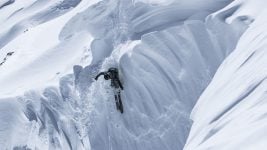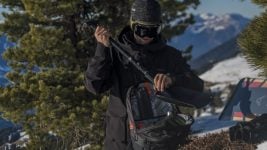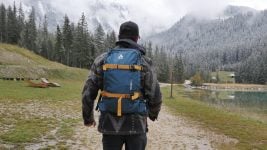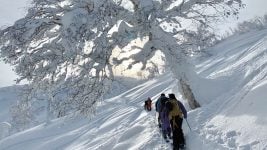 Technical Backpacks FW21/22 Retail Buyer's Guide
Social distancing has pushed up the already growing numbers of backcountry fans. Experienced riders and newcomers will be out seeking the perfect bag in stores. Retailers' main concern will be to keep the shelves replenished. By Rocio Enreuiquez
Backcountry riding was trending before the virus hit. The quest for infection-free riding has given it an extra push. "Numbers of people heading into the backcountry will be at an all-time high", predicts Dave Trenholm from Dakine. The technical backpack market will benefit from this. "The bag business seems to benefit from the boost in outdoor activity during COVID", says Florian Lang from Nitro. "More sports enthusiasts will switch from the slopes to off-piste. They will have to change their equipment", foresees Jan Sallawitz from Evoc. Backcountry riders need to carry some essential gear in order to ride safely. Experienced riders have made their requests loud and clear and brands have responded with innovation. Thanks to this, new fans will find a substantial range of technical backpacks to suit their needs.
Storage is pointless without a comfortable carry system. This is even more relevant for the trending disciplines of splitboard and touring. Functionality is key. "The mission of a technical backpack is to provide safety and confidence in the mountains. Therefore, it has to be functional and easy to use", says Maxime Lemaitre from Picture. "Riders expect packs to efficiently hold all the technical gear they need", says Seth Lightcap from Jones. Dave Trenholm sums up customers' expectations to durability, well-thought-out features and fit. Versatility is also expected. "Customers want backpacks that can be used all-year round rather than being limited to on-hill use only", says Gaz Poole from Snokart. Demand for sustainability keeps on increasing. "Sustainability remains a dominant topic, it's the new normal", says Tobias Maletz from Ortovox. "Consumers focus on the carbon footprint of their backpacks, without compromises to style and function", warns Maxime Lemaitre. "We are pushing a sustainable model for both pre-customer and post-customer areas", announces Jens Hartmann from Amplifi. Buyers reward brands who pay attention to sustainability and brands are reacting accordingly.
New for FW21/22
New collections are fine-tuned to suit modern backcountry riding. The result is lighter packs with a good fit, clever storage sections and comfortable carry systems. Nitro introduces the Slash Pro 24 and the splitboarding specific Split Pack 30. Dakine has refined many features to meet these needs, including innovations to their helmet and goggle carry. These updates can be found in the new Premium Poacher Series. Amplifi's solution to airflow issues on their Snowlite pack maximises ventilation around the spine and shoulders while keeping the weight down, additionally its auto compression hip belts eliminate the swing weight. Evoc will launch the new LINE PRO, which provides comfort and ventilation on the ascent and back protection on the descent. It features the new Liteshield Plus technology which is En1621-2 certified. Its elements move independently, adapting to all movements while remaining close to the spine. Ortovox has developed the CLASP system. It allows the pack to fit tightly to the back of the rider without restricting the freedom of movement. The side compression system pulls the pack towards the body's centre of gravity. Picture focuses on security, protection and versatility. They offer storage for safety gear and safety print inside every pack, a thermo-moulded back panel, removable waist belt and stowable ski and ice axe webbing. Jones provides useful pockets, including two oversize hip ones, a fleece-lined goggle pocket and a helmet pouch. All their packs also include a front load strap for locking your board when climbing. Snokart bets on integration and builds its packs to work seamlessly with the luggage.
Brands take consumers' demands of sustainability seriously. Fabrics play a big role; most brands are already using recycled polyester. Picture steps it up with recycled lining and buckles. Dakine uses a new recycled, GRS certified high-density Nylon on the new Poacher Series. Amplifi has Bluesign approved and Oeko-Tex certified components. Ortovox uses recycled polyester on the packaging too, to make the product climate neutral. PFC and PVC free fabrics are seen throughout Jones, Nitro and Evoc's ranges.
Retailer Support
The best support for retailers is to educate customers on technical features. Dakine, Jones and Picture make product videos. Snokart provides screens with tutorials about how to pack your bag. It also offers Zoom training sessions for retailers' staff. Arva shows retailers how to display packs showing all the safety features.
The popularity of backcountry has kept the sales of backpacks, products essential to this activity, steady. Brands who invested in this segment will reap the benefits this coming season. Newcomers will flock to the mountains and backpack brands have the right product to secure their business.