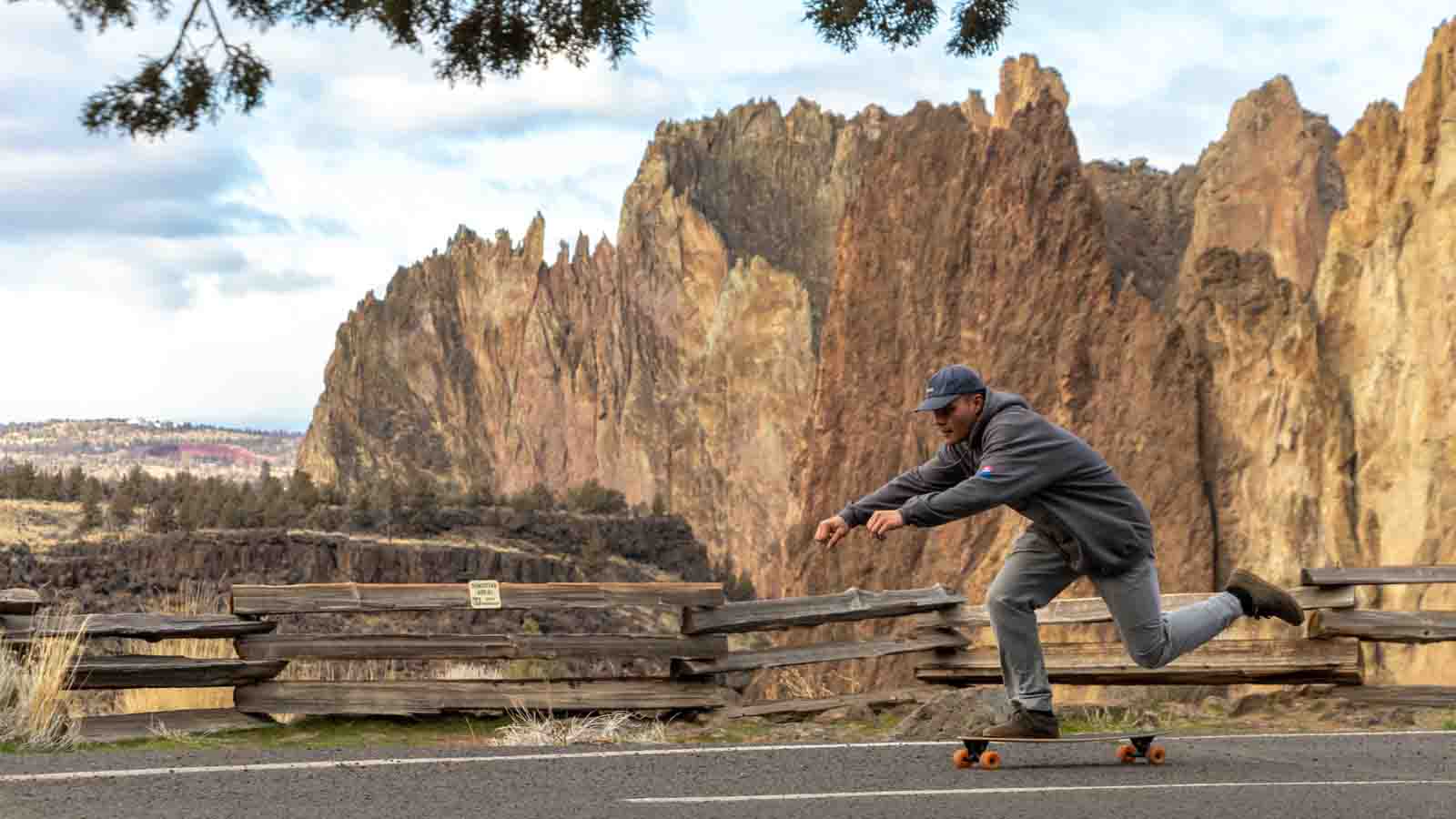 Arbor 2021 Longboards Preview
Retail Buyers Guide: Longboards 2021 Retail Buyer's Guide
Brand: Arbor
Interviewee: Louis Pilloni, Global Marketing Manager
What is the current state of the European longboard market, also compared to the US?
While there has been a level of uncertainty for businesses during the pandemic, the one thing that has been consistent was the rising interest in outside activities, hobbies, sports, and lifestyles. Skateboarding caters to all these interests with longboard skateboarding drawing a lot of new potential customers to the market as it is accessible in most areas and while naturally social distance yourself while participating.
Has the current skateboard boom impacted your sales over the last Quarter? How has Covid impacted the supply side of the business?
While it is a good problem, the biggest issue we are facing is inventory issues due to demand and supply chain interruptions. Keeping on timelines and delivery dates has forced us to be flexible and be creative but hearing more people need skateboards is promising that the market is growing.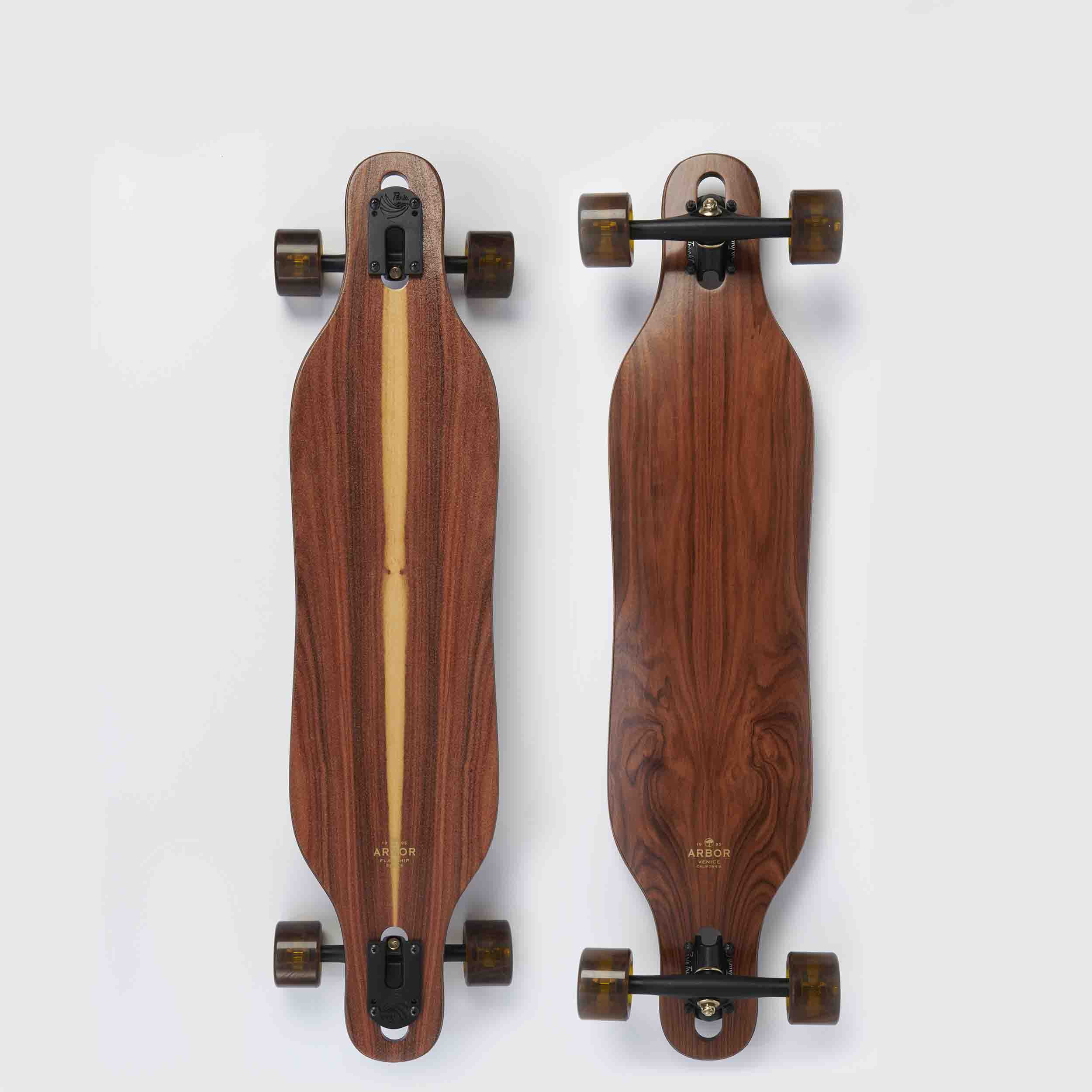 What is your collection theme and which stories are important for 2021?
The Arbor Collective is celebrated 25 years this past November and we look forward to the next 25 years. Our collective approach underpins our ability to evolve with our ever-changing industry in ways that are true to the brand. Our commitment to our customers and the planet will remain consistent as it is ingrained in our mission and heritage.
Arbor's mission remains – deliver responsible progression by blending forward-thinking design and traditional craftsmanship, with sustainable materials and productions methods. We're going to keep having fun doing just that.
For our 25-year anniversary, we released a new documentary, "Crossing the Grain." The film is an account of how Arbor's founders launched the company, into an extremely crowded mid-90's market, as outsiders with a purpose; through its struggles to find acceptance and success, as the industry consolidated in the early 2000s; to building a unique, collective path forward; to eventually earning a place as one of today's most innovative and enduring snowboard and skateboard brands.
What general trends are you noticing in terms of shapes and board sizes?
The beautiful part about the current market is that all disciplines of skateboarding are seeing growth. From the skatepark, boardwalk cruises, to downhill mountains, all styles and sizes of skateboarding are increasing with more participants. Overall there is an increase in demand for 35'' or longer cruisers as they are the best entry-level boards to learn how to ride.
What are your main materials for 2021? Any sustainable stories?
Arbor continues to be mindful of our impact on the environment. We only work with fast-growing, highly renewable wood and bamboo materials obtained from well-managed forests and other sustainable, non-native sources of supply.
With our 'Returning Roots' program, we donate a portion of every sale to the restoration and preservation of endangered forest and a proud member of the Conservation Alliance. We are constantly working to eliminate waste while finding new ways to weave sustainable materials into every piece of the production process, from recycled plastic cores in our wheels to recycled crushed glass re-grit in place of standard grip tape.
Which wheels, trucks and accessories do retailers need to keep on their radar next season?
We carefully select the trucks and wheels for every model to ensure ideal fit and performance. All our longboard skateboards come with trucks that align with the width of the decks and geometry that ensures the best ride. An exciting new offering we have coming soon is our signature wheel series from our downhill team. Daniel MacDonald, Axel Serrat, and Tyler Howell have worked closely with our product design team to deliver 6 new wheel models designed for the rider's style.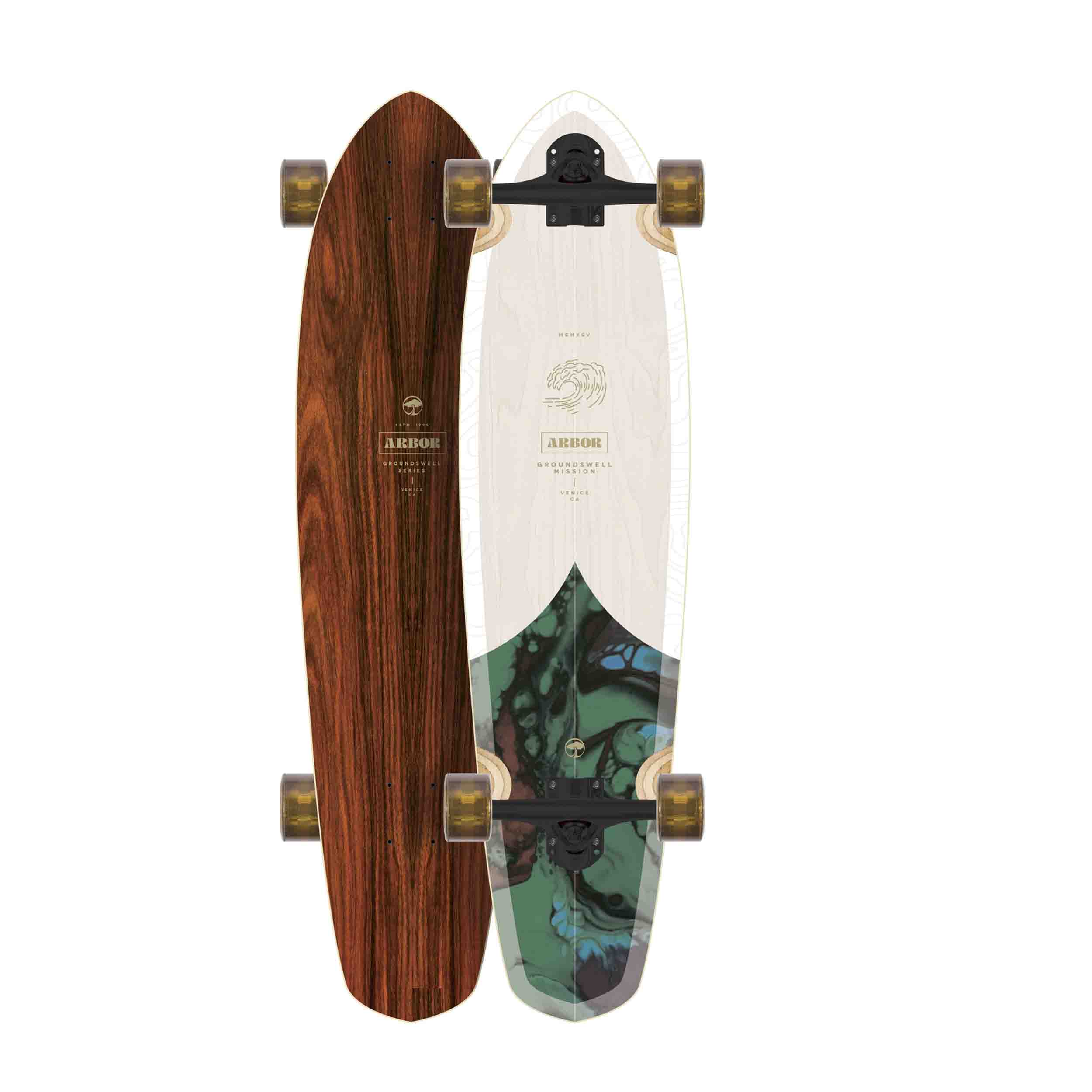 How are you expecting the 2021 Tokyo Olympics to impact demand and participation? And will this be part of your marketing?
With skateboarding being introduced in the Olympics it will increase the reach of skateboarding and garner more participation. Arbor Team Rider Amelia Brodka is on track to qualify for the Polish National Team and we are excited to support her. We will share and support her journey along with promoting the release of her first pro deck this year.
How are you supporting retailers amid the coronavirus crisis?
Since the start of the pandemic, Arbor Skateboards did not utilize our D2C channel so we could allocate our limited stock to Arbor Retailers. Skate Shops lay the foundation for the local skateboard community and is vital to support to help keep the market sustainable.
Best Sellers
Axis 37 –  Flagship Series – A snowboard-inspired drop-through for easy around-town cruising, relaxed commutes, and mellow downhill. The pinnacle of our line, built to highlight the renewable, crafted, natural style of our signature wood and finished with a premium palisander top-sheet and ultra-clear recycled glass re-grit. If you are looking for a great all-around longboard skateboard look no further!
Mission – Groundswell Series – A single-kick carver designed to be agile for all of your out-and-about missions. From cruising down to the local corner store to sidewalk surfing down your local neighbourhood, the mission will help you line the ideal lines.  Finished with a premium palisander top-sheet and ultra-clear recycled glass re-grit.
Fish – Solstice Collection – A compact pintail with an extended wheelbase and mellow flex for around-town cruising and lower speed carving. A portion of all Solstice Collection sales benefits Boarding For Breast Cancer, the original youth-focused breast cancer education foundation for health and wellness.