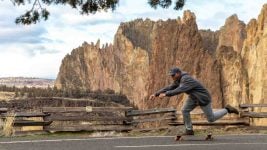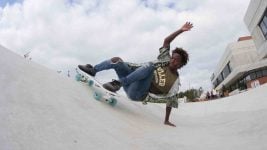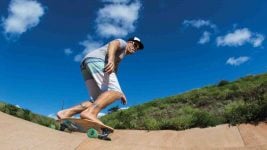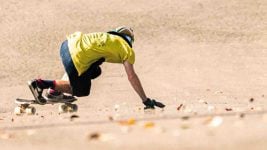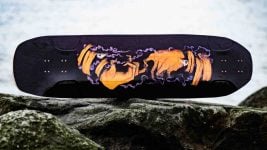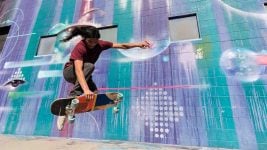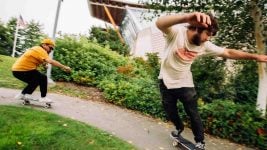 Longboards 2021 Retail Buyer's Guide
After a year of booming sales, where is the longboard market headed from here? Insights from endemic brands in our 2021 Longboards Retail Buyer's Guide by SOURCE Editor Dirk Vogel. 
The summer of 2020 will forever be remembered as the long summer of Covid-19. But at the same time, also as the Summer of Skateboarding, because hardware of all kinds – especially longboards and cruisers – met surging demand amid wide-spread lockdown measures. "Because of the pandemic and the fact that people can't practice collective sports, cannot go to the swimming pool and the like, they are discovering activities such as longboarding," said Josh Barrow, EU Marketing Manager at Globe. At Arbor Skateboards, Louis Pilloni, Global Marketing Manager, also sees "rising interest in outside activities, hobbies, sports, and lifestyles. Skateboarding caters to all these interests with longboard skateboarding drawing a lot of new potential customers to the market as it is accessible in most areas and while naturally social distancing yourself while participating."
This massive interest has boosted sales beyond expectations. "We have seen for decades that the European skate market usually follows a curve of five years rising in popularity, and five years falling again. And so, it repeats. We are clearly in the rise, and at the same time have new generations of skaters and girls that were not here before," said Miller Division's product manager Ivan Garcia Arozamena. Recent industry statistics confirm this trend: The global Skateboard market size is expected to reach $171.2 million by 2025, up from $158.7 million in 2019 (360MarketUpdates). "Demand for all types of boards remains high everywhere. We're still seeing a lot of new skaters enter the market, and longboards are a good starting point," said Shane Maloney, Brand Manager at Madrid Skateboards.
From a geographic perspective, Pablo Castro at Loaded Boards and Orangatang Wheels said: "It's hard to compare regions since demand is strong everywhere and supply is limited." But Liam Morgan at Prism Skate Co. said: "I would say that Europe is currently looking stronger than the US in terms of post-Covid growth." And 'strong' might be an understatement, as Dave Price at Landyachtz said: "One long term partner recently told me that this is 'the biggest and fastest growth he's ever seen' in his more than 30 years in the skateboard industry. The appetite of the market is currently outpacing our ability to supply, and this is with all brands."
SUPPLY AND RETAIL SITUATION
As last season clearly showed, supply will remain a constant challenge. Brands in this report pointed out shortages, especially in trucks and wheels. Meanwhile, deck supply seems more stable, especially for brands who manufacture in-house as opposed to overseas. Nevertheless, the situation requires long-term planning on behalf of brands and retailers. "The negative part has been to pre-order clients earlier than normal, even 6-8 months before the date," said Ivan at Miller. Many brands create special conditions for board shops, for instance HOFF Distribution: "We help all the retailers by offering payment conditions. We know that most of them suffered because of the situation," said Benoit Brecq at HOFF Distribution (Flying Wheels).
Arbor even went as far as shutting down its direct-to-consumer website sales to save inventory for core shops. "Skate Shops lay the foundation for the local skateboard community and it is vital to support them to help keep the market sustainable," said Louis Pilloni. With that said, retailers need to get their orders in early, so here are the main season trends to look out for in 2021.
1. LOONG LONGBOARDS 
As the pendulum swings, last season was marked by a trend towards shorter, stubbier longboards. Well, not anymore! "We're seeing a trend on boards which are a bit longer than before; there is a big demand on longboards longer than 32 inches compared to last year," said Josh at Globe. Louis at Arbor confirmed: "Overall there is an increase of demand for 35 inches or longer cruisers as they are the best entry level boards to learn how to ride." Boosted by the urban mobility movements, longer boards with large, soft wheels offer a convenient and efficient way to cover some ground without relying on cars.
2. "CRAZY" SHAPES
Unconventional shapes have been making waves in 'regular' skateboard line-ups for the past five years. Now the trend trickles into the longboard segment. "Trends are new shapes and unusual shapes," said Dave at Landyachtz. Look for boards with ridges and eye-catching features like fishtails or pointed nose sections. Speaking from a design perspective, Ivan at Miller said: "As a rule we think that you have to be comfortable on a skateboard. This means generous tails but without going overboard. Extra width for large riders, and narrower for boys or girls with smaller feet and measurements." Retro shapes are also trending, so look out for models like Classic Pro Skate (Madrid), Dagger (DB Boards), Fish (Arbor), Palomar (Flying Wheels), Future Killer (Rayne), Moto Cosmic (Dusters California).  
3. PROVEN CONSTRUCTIONS
While shapes are getting experimental, board constructions veer towards proven ground. Asked about the main board genre for 2021, Shane at Madrid pointed out: "For longboards we still see drop-thru symmetrical style boards as the most popular option." Dusters California delivers a stunner with the California Ocean Lovers, a double drop shape with an '80s-inspired graphic. In terms of the other three main trending categories, Dave at Landyachtz hits it on the head: "We've expanded our Surf-Skate line-up with much success and introduced some new boards in the Downhill/freeride and ATV categories." At Rayne, designer Timothy Mackey said: "We're focusing on ergonomics and fully fibre-glassed tops and bottoms. Another Pro board is in the works for this summer!"
4. SUSTAINABLE FOCUS
Behind the scenes, brands are moving towards more eco-friendly manufacturing and 'greener' overall supply chains. All the while, and this is important, without raising price points. Pablo at Loaded Boards shares their process: "We've transitioned the majority of our composite decks to Entropy Super Sap bio resin.  We're also using basalt extensively as an alternative to fiberglass whenever appropriate." Desiree Moore, Marketing Director at Dusters California said: "Our Regrowth Sustainability Mission includes a partnership with National Forest Foundation to replant one tree for every tree used to make skateboards." Miller has been attaining FSC seal for their manufactured wood products. The Arbor 'Returning Roots' program, "donates a portion of every sale to the restoration and preservation of endangered forest and we are a proud member of the Conservation Alliance."
5. SURF SKATE
Putting a finger on another season trend, Dave at Landyachtz said: "Surf Skating appears to be taking off massively in certain markets." At Jucker Hawaii, head honcho Mike Jucker is on the same page: "Skate surfing is a big theme for 2021 and the future. Surfing being Olympic and more wave pools opening all over the world." Apparently, Thailand is hot for surf skate right now, but Europe is also reaching a new peak. Benoit at Flying Wheels outlined four specific inventions to target this segment: Portland and Lombard baseplate to replicate the sensation of surfing, also STR Trucks as double truck technology with classic finish and the Capitol Trucks in the retro surf range. Ivan at Miller recommends their Surf Truck as an update: "You can always mount them on your old cruiser or wide skate deck and quickly turn it into a surf skate!" 
6. INSPIRED ART
Aside from their elaborate and technical constructions (see 3.), boards are increasingly differentiated by their artwork. Brands are going to lengths, enlisting gifted artist for board graphics, including Globe: "In our new Geminon Series we've teamed up with artist Sterling Bartlett on our Spearpoint & Bannerstone longboard to immerse you in a picturesque slice of California frozen in time." Dusters California also has some far-out vibes instore with the Moto Cosmic Longboard, featuring a holographic effect on top and bottom graphics. DB Boards keeps the graphics fresh across various new shapes, while Arbor cultivates that organic, wood-grain feeling. At Gravity Skateboards, Marketing Manager Hans Fredricks is all about "a lot more animal, fish and bird themes." With so much art, the only question is whether to hang decks on the wall or ride them?
7. RARE HARDWARE 
When it comes to trucks and wheels, the game has changed according to Dave at Landyachtz: "We have been forced to plan two to three years out now, as opposed to 4-6 months or so previously. The demand for trucks and wheels has simply outpaced the industry's ability to produce those products." Nevertheless, innovation and product development are on point in 2021. As Shane at Madrid promised: "There will be two new lines of wheels from Skate Blood Orange and a really badass new truck coming from Caliber Truck Co. that has been in the works for years." Andy King at Mindless announced a new Gen X Truck for this season, while Mike Jucker has the Precision 1 Longboard Truck in store. Timothy at Rayne said: "The Envy wheel by Rayne will be stocked in multiple new colours for the 2021 season with an awesome thane-dumping, transparent formula." Arbor has cooked up six new wheel designs based on rider feedback. Benoit at HOFF is pushing the Portland baseplate as an instant surf skate converter (see 5.), while new wheel innovations will hit the Forward, Gyro, Climax and Bumper lines by Flying Wheels. Overall, Tim at DB Boards advises retailers: "Get wheels and trucks while you can! They won't last long here."
With that said, here's to another epic summer for longboarding – and skateboarding altogether. Because the lines between 'segments' are blurring. One indicator is the fact that brands like Arbor have expanded their 'regular' board collections, for instance by signing big ticket pro riders like Greyson Fletcher. As part of the evolution, longboards have become a 'normal' part of skateboarding, said Liam at Prism: "People seem to accept bigger boards these days whereas before riding a big board could be considered lame. Customers are longboarders and proud!"