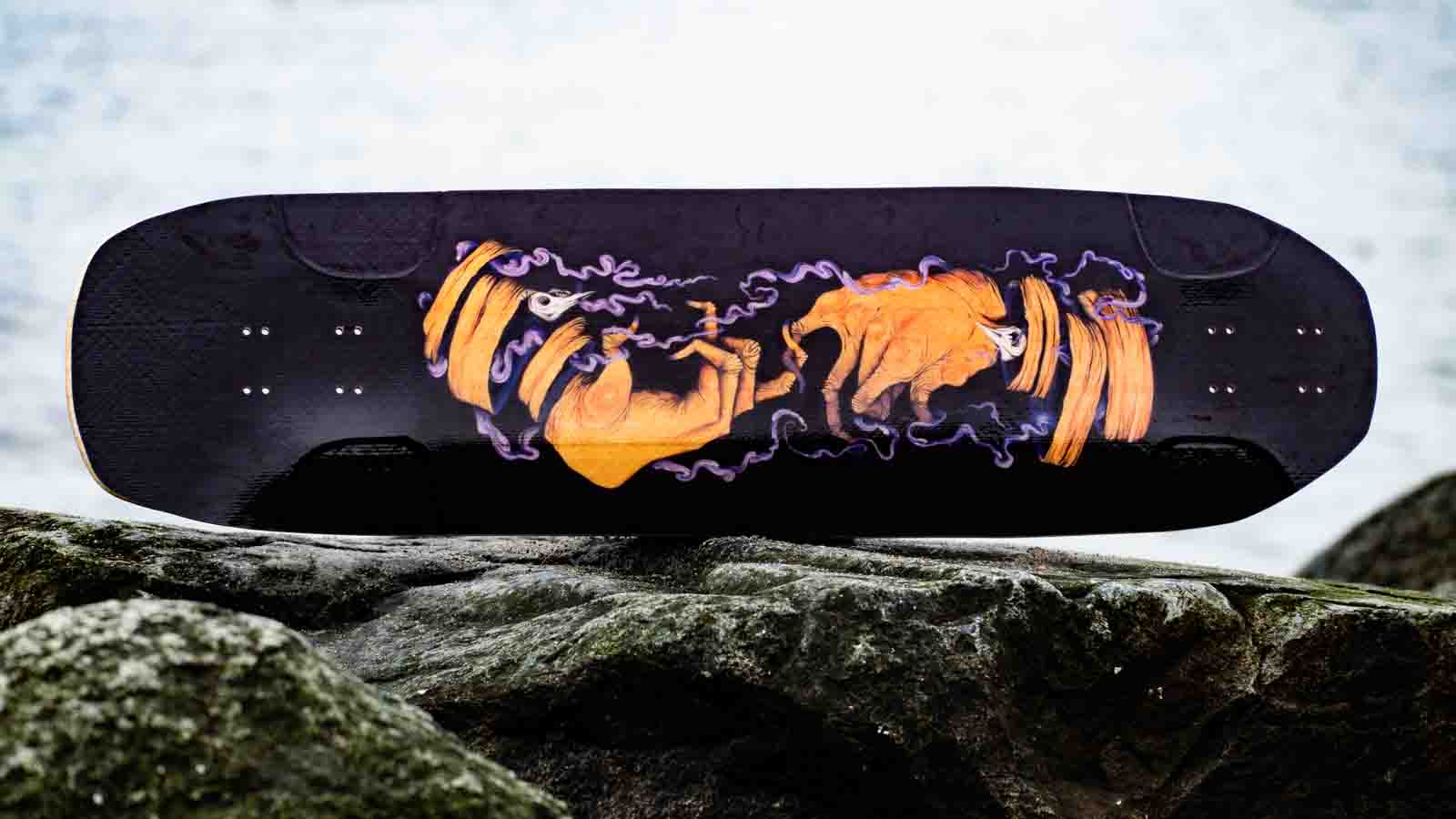 Rayne Longboards 2021 Longboards Preview
Retail Buyers Guide: Longboards 2021 Retail Buyer's Guide
Brand: Rayne
Interviewee: Timothy Mackey, Designer
Has the current skateboard boom impacted your sales over the last Quarter?
Sales are continuing to increase over previous periods. We have expanded our in-house production to keep up with demand, but continue to sell out of our most popular boards.
How has Covid impacted the supply side of the business?
We have seen supplier shortages of many longboarding components, especially wheels and trucks, due to the insane demand the market is currently facing. Many suppliers are up to 6-8 months late with deliveries, which will definitely impact supply this spring and possibly even summer. Get wheels and trucks while you can! They won't last long here.
What is your collection theme and which stories are important for 2021?
We spent the winter testing and reworking some proto models and are excited about the premium downhill creations that we have cooked up. We're focusing on ergonomics and fully fiberglassed tops and bottoms. Another Pro board is in the works for this summer!
We are also continuing to broaden our street cruiser line with more modern, bespoke shapes and bright colours.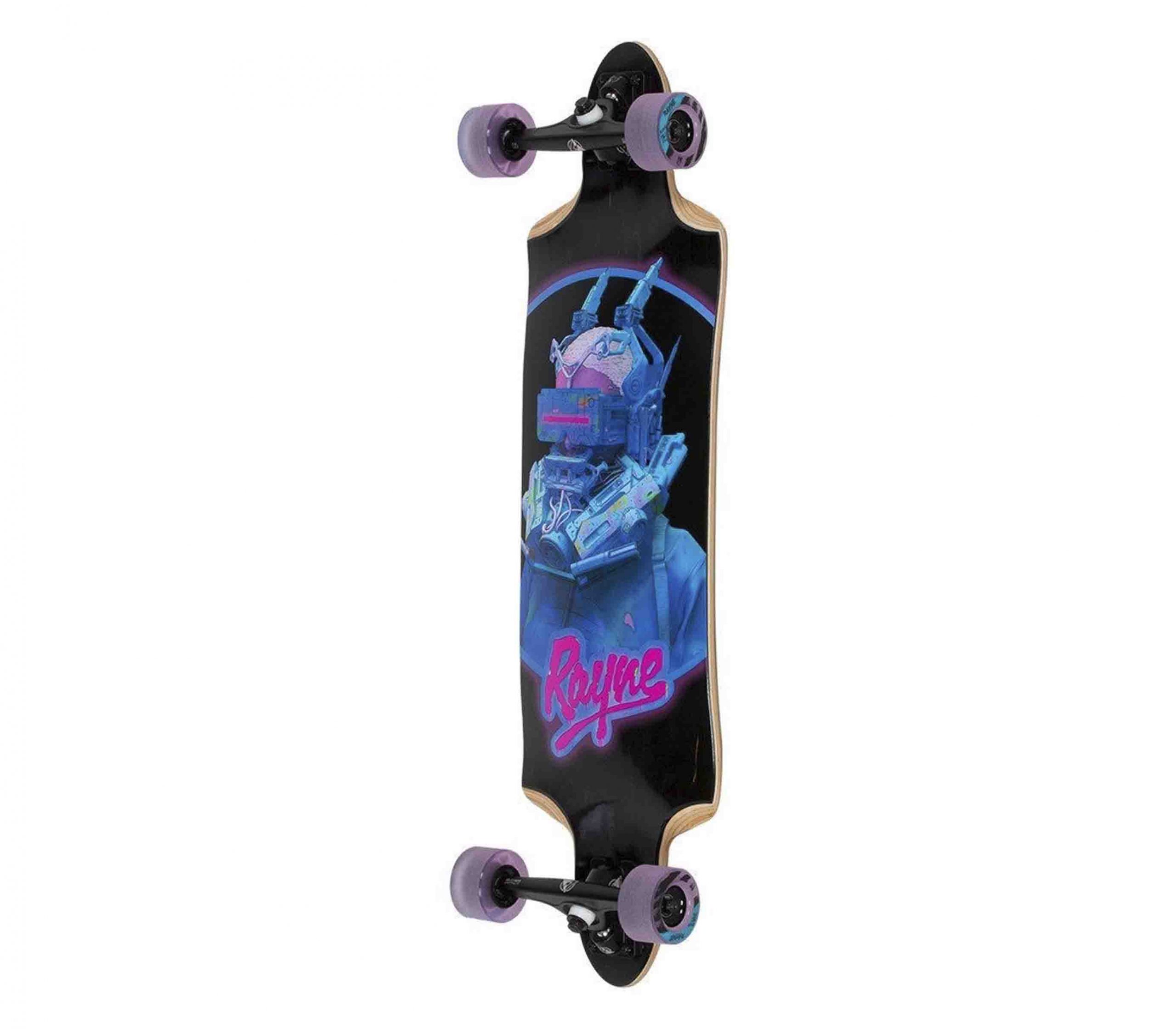 What general trends are you noticing in terms of shapes and board sizes?
Short and narrow still for DH and fun, playful shapes for cruising.
Which wheels, trucks and accessories do retailers need to keep on their radar next season?
The Envy wheel by Rayne will be stocked in multiple new colours for the 2021 season with an awesome thane-dumping, transparent formula.
How are you expecting the 2021 Tokyo Olympics to impact demand and participation? And will this be part of your marketing?
We anticipate more excitement about skating in general, mainly focused in street. It does feel like the most recent generation of longboarders have come of age and are fully shaping the sport into their own. The combination of continuing Covid-19 lockdowns and the Olympics should mean another great season for longboarding that will hopefully bleed into the years to come.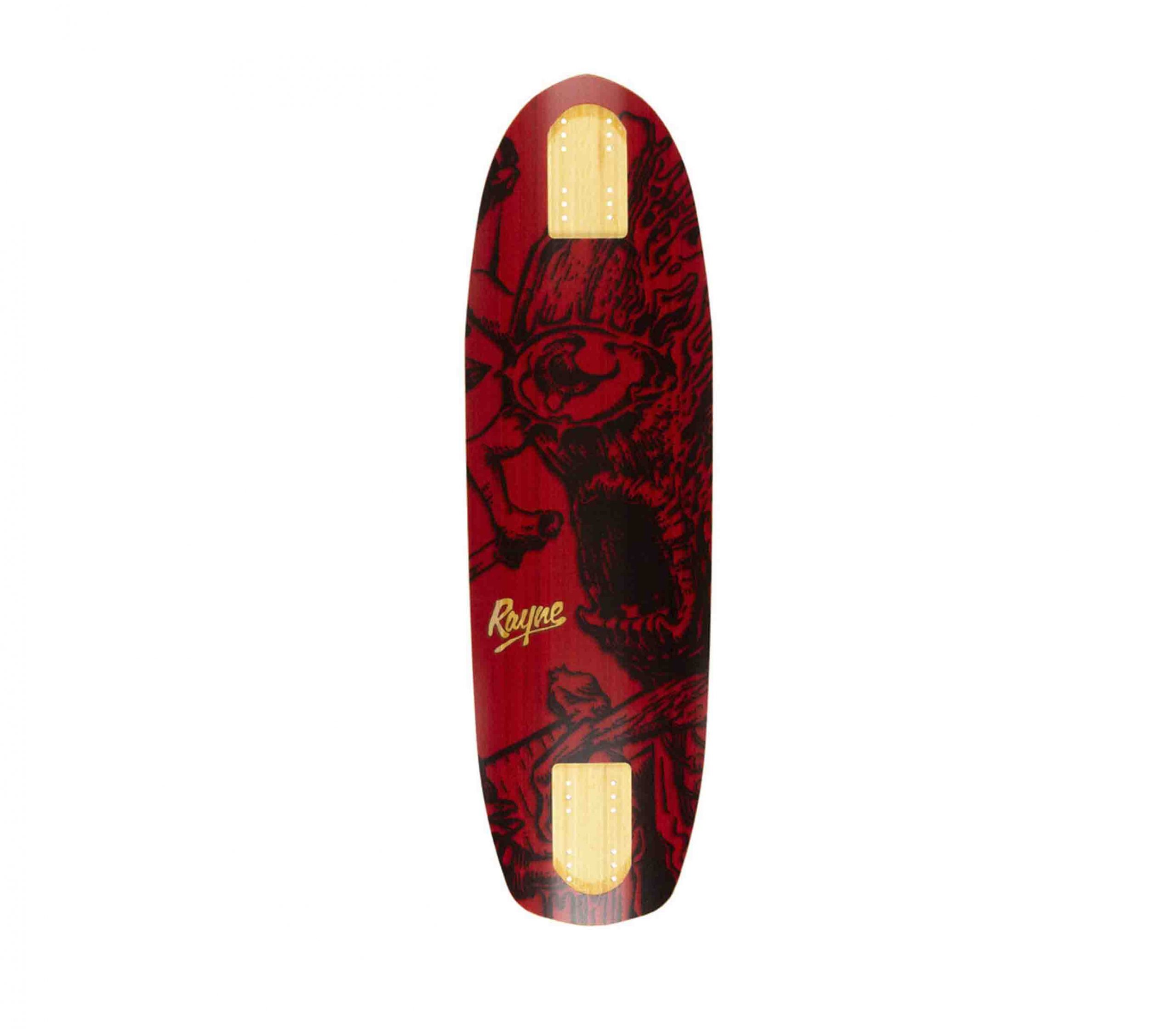 How are you supporting retailers amid the coronavirus crisis?
We have done everything we can do to give them the first crack at inventory when it becomes available. This year we have focused heavily on providing a large catalogue of pre-bookable items to all of our retailers, which makes it easier to get stock on the shelves when it counts. It's important for us to support the partners that support us. 
Best Sellers
Future Killer Complete
35″ Maple downhill freeride longboard. Ergonomic radial drop with rocker gives this board great pockets for foot placement.
Darkside V3 Hands Deck
The Darkside is a directional, Top Mount Freeride Longboard with Radial Drop, 3 stage Rocker and Kick-tails. The Darkside has a relatively short wheelbase compared to larger Longboards, narrower width and built-in wheel wells – plenty of space to put on some 70mm Rayne Envy Longboard Wheels, but we think it's the most fun on the 64mm Envy Longboard Wheels. This hybrid Longboard crosses over a love of radial drops for downhill leverage, control and lock-in with a kicktail to get up, over and around everything and anything. Now you kooks can ollie, manual, blunt and firecracker your way around the city on the way to your local freeride spot! Come over to the Darkside!
Libido Deck
The new and improved Libido has been tested and retested by our team riders and is built to grip corners, weave through the pack and hold lines you never thought possible.
Sometimes you just want a board that is going to grip like a Chinese finger trap, look no further. The Libido can handle the curves at Maryhill or your favourite garage without skipping a beat and in a package small enough to comfortably rip around town or jam in a school locker.
The deck features two spoon-shaped pockets to hold both of your feet in a rockered position making holding your tuck and weaving through packs as easy as possible, keeping your feet locked on your board without needing to reposition your feet.