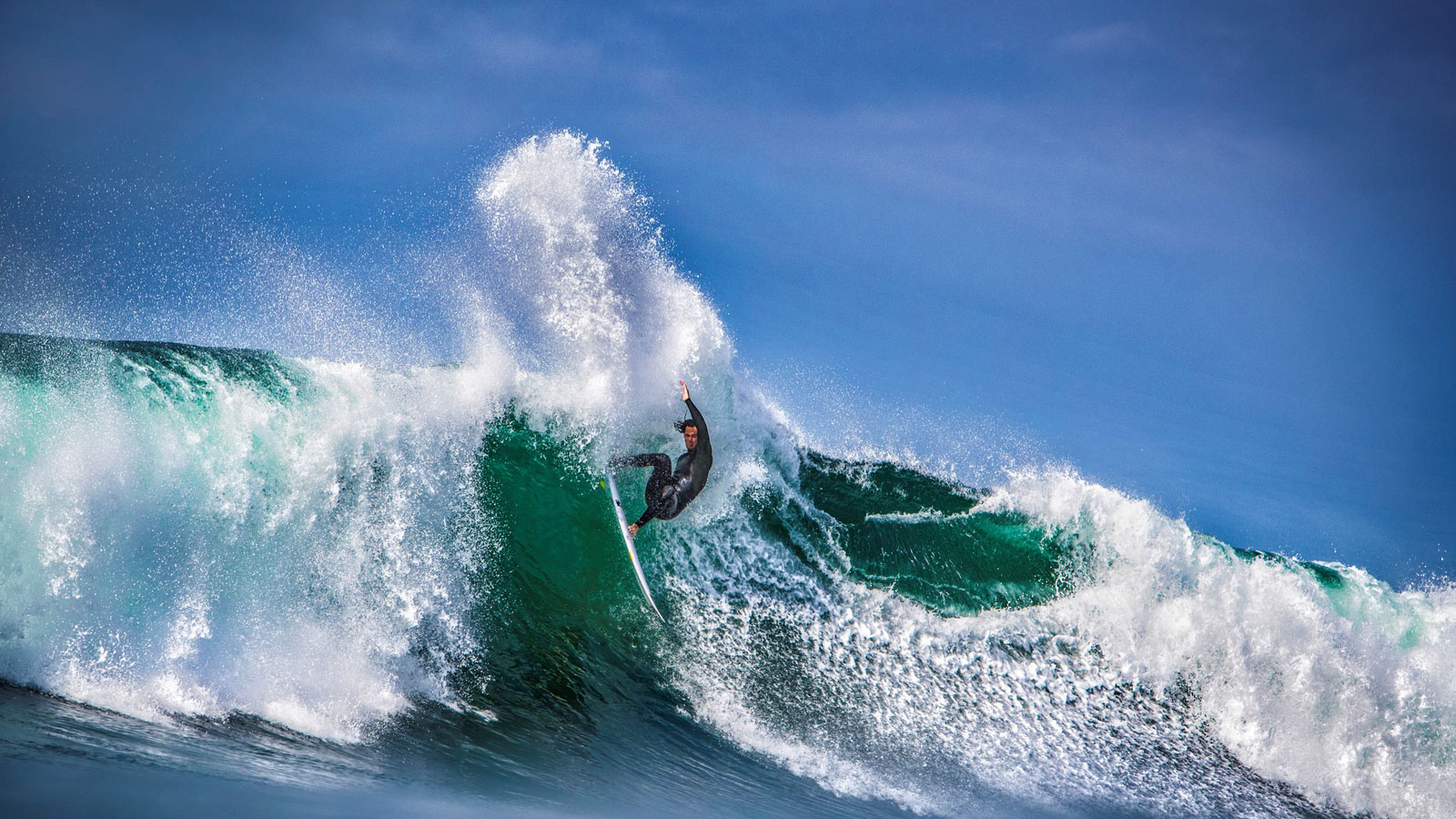 O'Neill FW20/21 Wetsuit Preview
Retail Buyers Guide: Wetsuits FW20/21
Brand: O'Neill Wetsuits
Interviewee: Tom Copsey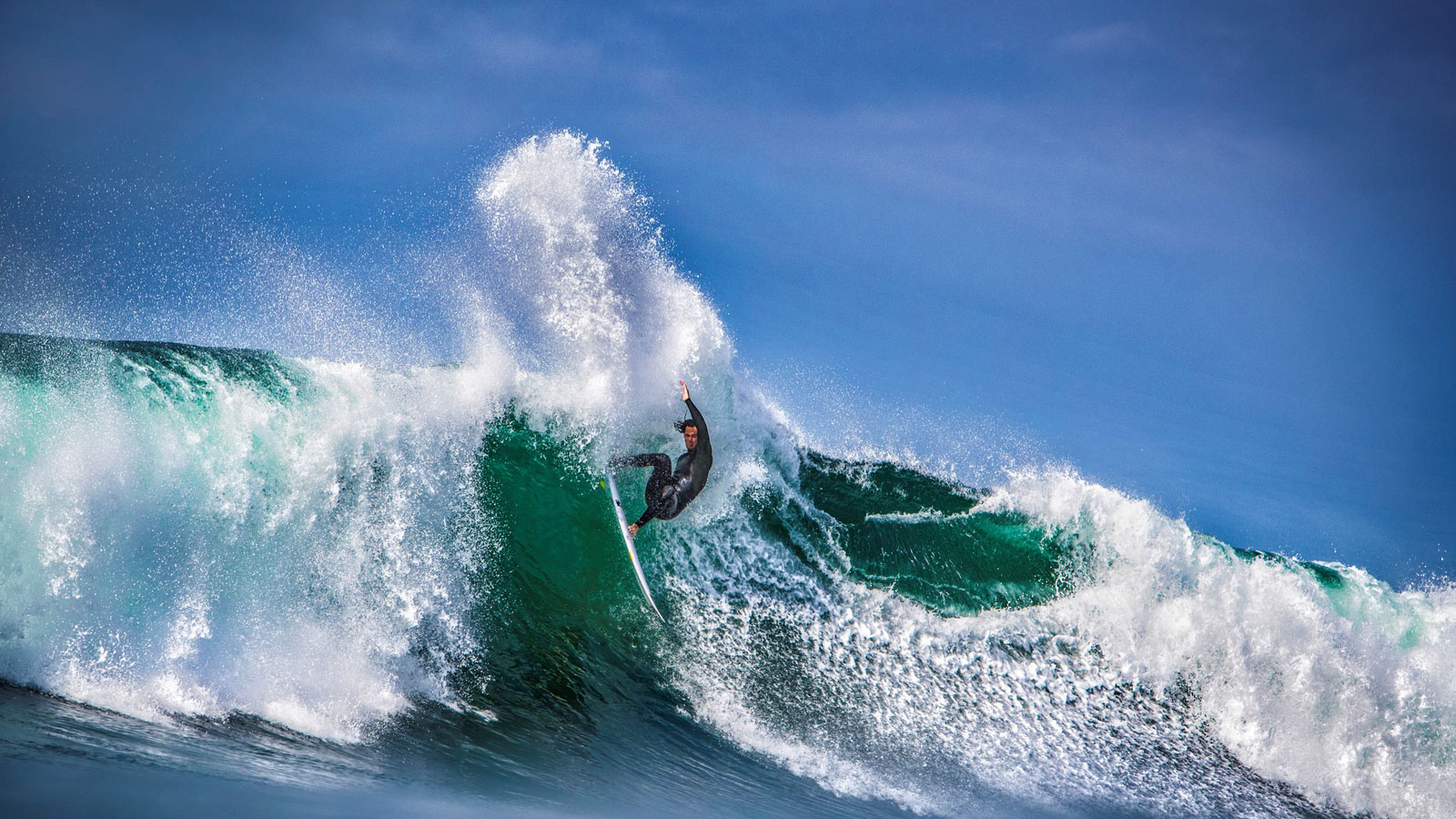 Based on your sales and the retailers' feedback, is the "cold water surfing" phenomenon only associated with core experienced surfers or does it affect the entry level as much?
Cold water surfing is ingrained throughout O'Neill and our ethos today is the same as it was in 1952 when Jack Pioneered the first wetsuit.  To encourage all abilities to stay the water longer and enjoy their passion. Cold Water Surfing as a marketing phenomenon is not something that we have had to work hard to react to as we've been providing core and beginner surfers with warm wetsuits for decades. The one thing that has changed is that wetsuits for very cold water are much lighter and more flexible than in the past, so surfers are less likely to give up when the temperature dips.
Competition has never been so tough in the wetsuit market, with many new players within the last 10 years or so:  what is your outlook on the market?
There is more competition from small brands with help from the large wetsuit factories offering a complete design and manufacturing service from start to finish that is healthy and keeps things fresh.  With this in mind and the majority of brands manufacturing from the same facility it's tough to create a unique product so the future will see many come and go.  At O'Neill we have always had our own R&D factory and engineering team who are dedicated to the pursuit of innovation and making sure only the best performing materials and components are used in the manufacture of our wetsuits.
How many sub-ranges does your wetsuit collection tally up? Please detail the segmentation between the ranges (tech & pricepoints).
In winter we have 3 main Ranges: Epic; Hyperfreak; Psycho.  There are a couple of interesting wetsuits that sit outside of these series, but these three represent the majority of our sales.
The 'Epic' is our entry level GBS series available from 3mm to 6mm full or hooded suits in back zip and F.U.Z.E. (chest zip) closure systems.  Available in Men's, Women's, Youth and Girls sizes..
The 'Hyperfreak' is our SIMA Award winning, ultimate performance taped GBS series made with O'Neill's exclusive TB3 & TB3X neoprene available in 3mm to 5mm full or hooded suits and F.U.Z.E. (chest zip) or Zipperless closure systems.  Available in Men's, Women's and Youth sizes.
The Mutant Legend is a unique modular wetsuit available in 5/4 TB3 & TB3X neoprene with GBS seams and external Fluid Seam Weld. The Mutant ships with both hood and neck closures so you have both options in one wetsuit.
The 'Psycho ONE' is a blend of warmth and performance with GBS and external Fluid Seam Weld construction. Available in 3mm to 5mm TB3, Firewall lined neoprene with patented Z.E.N. Zip (back zip) or F.U.Z.E. chest zip closures.
The 'Psycho Tech' is our ultimate cold water wetsuit with the perfect balance of warmth and flexibility with internally taped stitchless seams and external Fluid Seam Weld. The materials are TB3 and TB3 air insulated firewall available in 3mm to 6mm hooded in Z.E.N. Zip (Back zip) and F.U.Z.E. (chest zip) closures.  Available in Men's & Women's.
For F20 a new wetsuit called the Blueprint will combine all the recycled and sustainable materials and manufacturing processes we use across our entire product line in one wetsuit.
Can you reveal your latest innovation for Fall-Winter 2020/21: rubber sourcing/tech, paneling, seams and closure system…
In our experience, laminating recycled polyester to our neoprene has not offered the performance the O'Neill wetsuit customer has come to expect so we have developed a premium recycled nylon version for our TB3 neoprene. We are now confident that this new innovation can replace our regular nylon jersey without sacrificing performance or comfort.
 
Eco wetties are making much noise in the marketing stories, in the media. But how much of your sell through do they really account for?
We work very closely with our suppliers to use more sustainable materials and components throughout our entire product range but our mid/high end suits carry the most 'eco' credentials.
 
What are your eco initiatives? (materials, production effectiveness, waste management, recycling programs…)
O'Neill has been using Limestone neoprene since 1998 and recycled car tyres (carbon back) are used in the basic manufacture of all our neoprene. We use Aqua Alpha solvent free glue in the jersey lamination process that is softer, more flexible and much less toxic than regular glue.
We first started using recycled polyester jersey in our neoprene in 2010 but found that it compromised on performance.  However our TB3 jersey uses nylon that is softer and more flexible than polyester and we have a recycled version of that arriving for F20. Furthermore, we use dope dyed jersey in the colors where it's offered to massively reduce water pollution around the factories. We redistribute returned wetsuits to Surfers not street Children and other charities. Finally we have been working alongside companies to turn end of life wetsuits into carpet underlay.