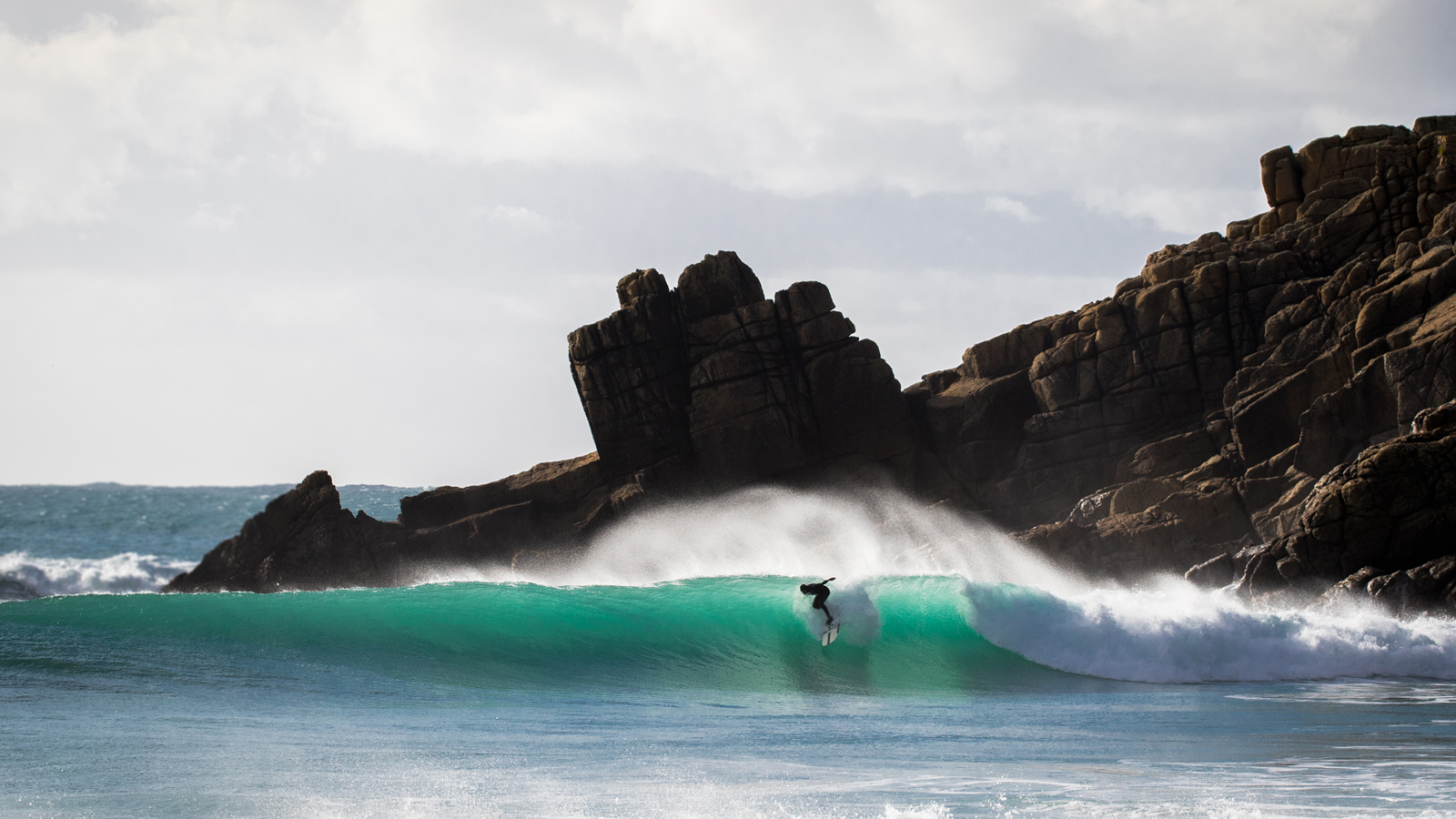 C-Skins Wetsuits FW 21/22 Preview
Retail Buyers Guide: Wetsuits FW21 Retail Buyer's Guide
Brand: C-Skins
Interviewee: Technical Designer
Have you noticed any changes in purchasing behavior in the winter wetsuit category due to the climate change? (as the last winter seasons have been particularly mild)
For sure, we have sold more 4:3 suits than ever with many hardcore surfers wearing them right through the winter. The advances in material lining combined with our true thickness policy mean the suits really are warmer than equivalent 5:4 suits from our past ranges and other brands current offerings. However, we have sold more right across the thickness spectrum as many users are very happy in thicker suits now, they are so much more flexible and the thermal linings are truly next level. Even if the climate has been milder our territory still reaches the coldest parts, so we have seen sales increases across the entire range.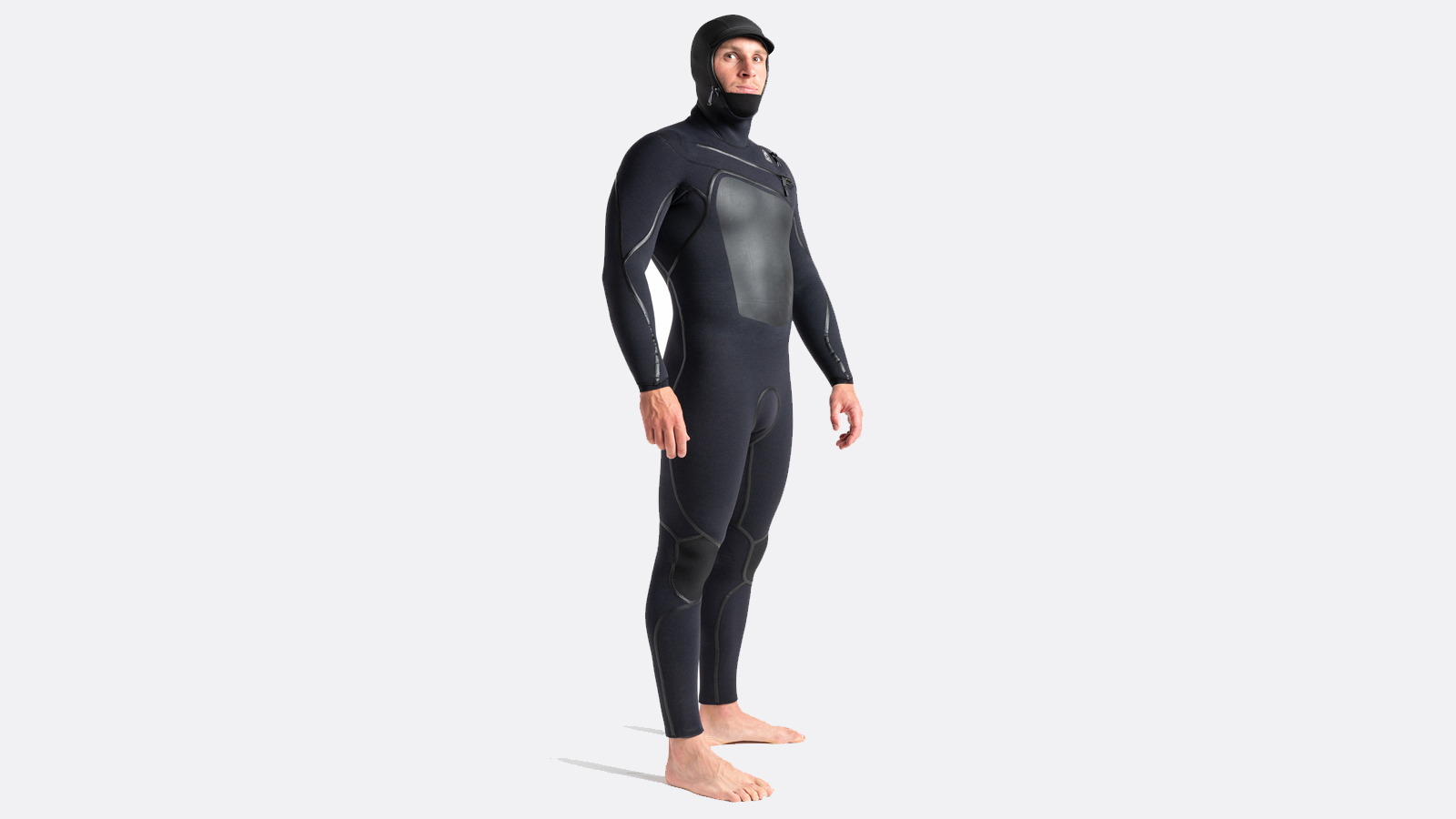 The unexpected surfing boom in 2020 is likely to generate shortages of wetsuits for the current season, Is this what you're seeing? And more importantly, how do you anticipate the growth of the category for FW21? (supply chain)
It is a double effect with the surfing boom combined the hiatus caused by COVID as the factories now try to catch up. We have an extremely solid supply chain with good forecasting, but production space is key. The staycation surf boom will continue to push demand for wetsuits through FW21 but C-Skins is ready to deliver our best range of wetsuits ever in line with the increased demand.
Wetsuits sub-ranges are generally declining. What is your position on the simplifying of the ranges breakdown?
We constantly analyze the ranges to check features and benefits versus price point both against competitors and our own internal products. This allows us to adjust the range so that we are delivering the best features for the bulk of the market. It is not so much of a question in a Winter product; the conditions demand the extensive range, we see more range optimization in the mild and warm water offering.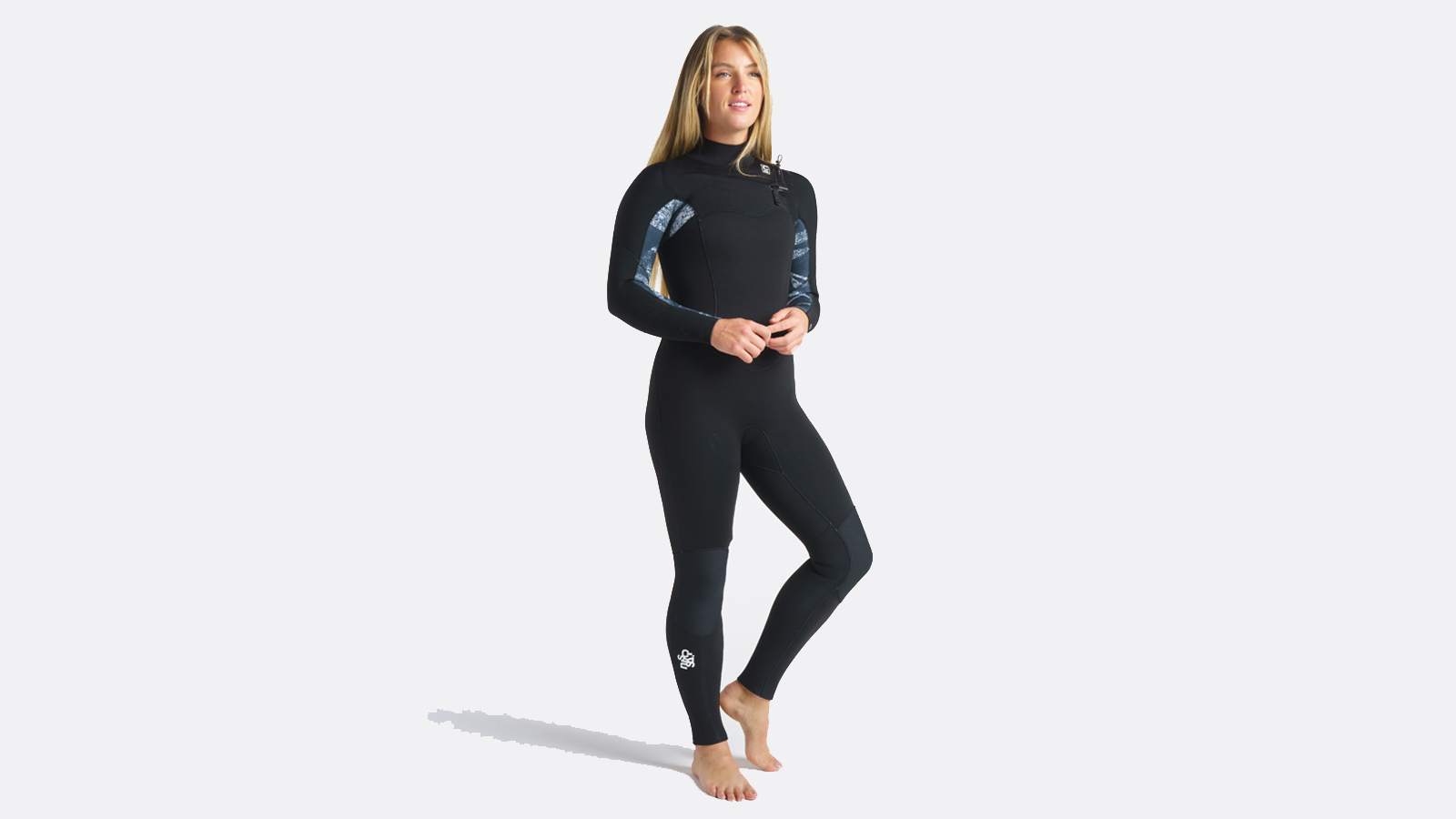 A strong emphasis has been put on the internal/external linings for the last few years. What do you put on the table for FW21?
HALO RD8 Active Thermal Lining. Next Generation Thermal Design. Less energy spent on heating, more energy spent on ripping. HALO RD8 is our latest neoprene developed specifically for cold water. The high pile lining insulates while being incredibly free draining and a reflective inner layer keeps your body heat locked in for longer.
Added flex often equals to a shorter lifespan: how do you handle the flex/durability balance?
Flex is super important but as a trusted brand durability is more than equal in our minds when developing. It is tempting to follow the trend to provide a suit is so flexible that it makes the product irresistible in the fitting room but we know these suits are often too easily damaged and sometimes even before they hit the water. So, we develop the best balance to give the customer what they need in durability and flex. Halo-X is super flexible and still has great durability.
Any other key innovations to mention for FW21? (rubber, seams, constructions, entry system…)
The Dark Matter Liquid Skin is less seams, more stretch and comes with a radical advancement in durability. 3D technology bonded onto the outer lining adds wind resistance, durability and increases traction. Halo-X Dynamic Multi-Layer Neoprene is a new frontier in performance neoprene that you can feel.
Are the features seen on premium models from a few years back trickling down to the lower-end models?
Yes, naturally we use our proven technologies as far through the range as we can as we continually develop new and improved high-end features.
Do you consider limestone neoprene to be a sustainable material? And why do so few brands move on to a greener wetsuit such as the Yulex models for example? Which are the impediments to do so? (consumer habits, cost-effective, technical issues…)
Yes, limestone neoprene is more sustainable than petrochemical neoprene and we use limestone neoprene extensively, but we are using a more sustainable source going forward with oyster shells being substituted for the limestone. This means surplus oyster shells are used as the source of Calcium Carbonate to replace the limestone which saves mining these virgin raw materials.
From our point of view, we cannot move to the current so-called greener alternatives such as Yulex as we have extensively tested them and found them to be significantly lower stretch and heavier in weight than current limestone-based neoprene.
The cost is also a significant impediment, we feel that when greener alternatives provide similar benefits to the current range of limestone and oyster shell neoprene then we can add it to our offering. Also, there is cost to the planet getting Yulex to the factories as Yulex is not even produced on the same continent. For now, we are following all possible green improvements including limestone neoprene, recycled rubber eco carbon black and aqua alpha lamination glue.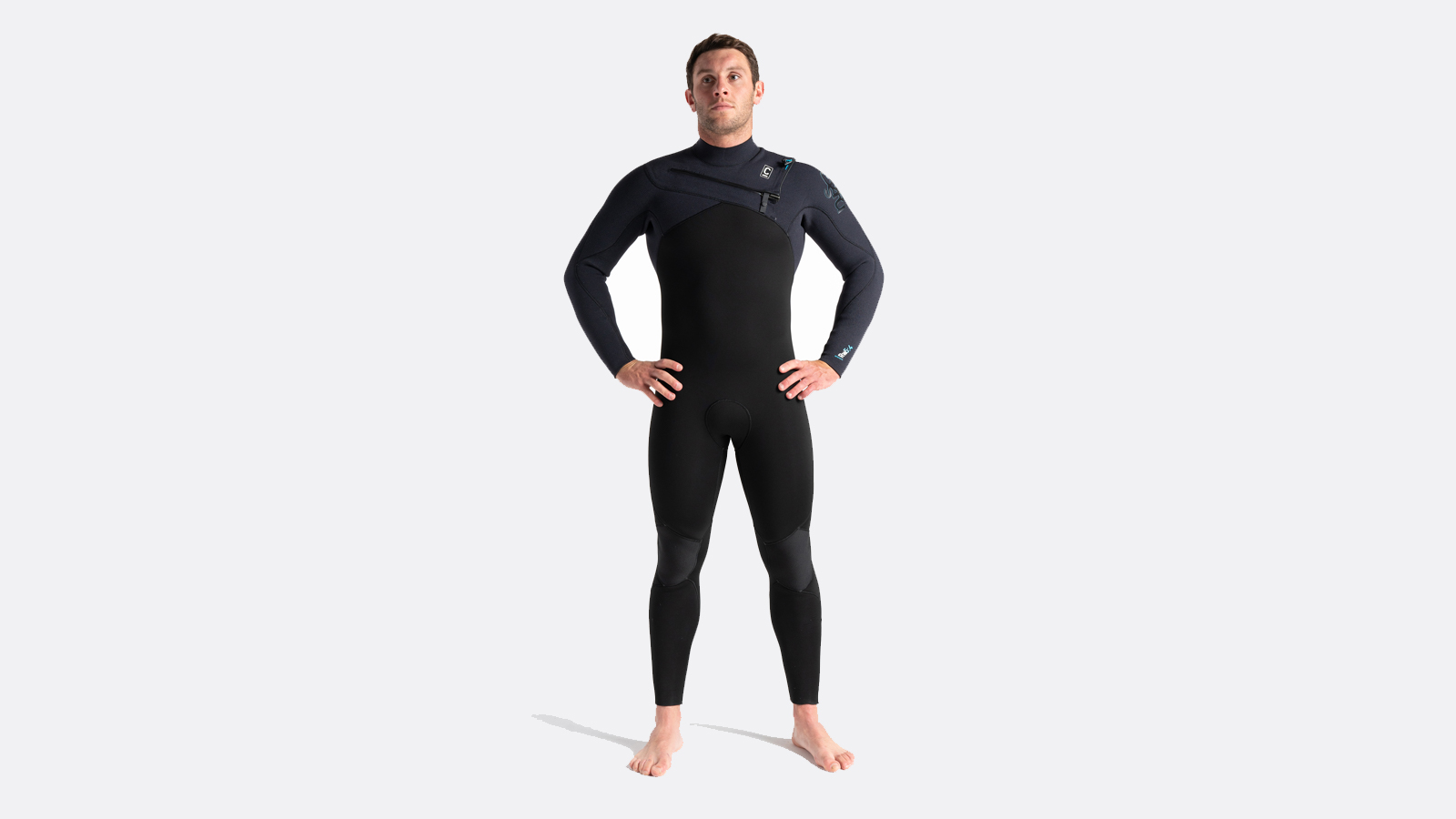 Please name and describe your 3 highlight pieces and items that retailers should definitely order.
Wired 5:4 Men's LQS Chest Zip Hooded Steamer:
The Wired benefits from our latest innovations, enlightened with era defining Halo X neoprene in key movement zones and Halo RD8 neoprene throughout the torso for ultimate warmth.
Further R&D to the progressive Dark Matter Liquid Skin has led to an improvement in the formula and bonding process which provides greater protection, durability and stretch. The updated Iris II inner closure system combined with Enigma 3 Zip and new Quick Release Twin Cinch keeps you completely sealed and locked away from the cold. Don't be left wanting this winter.
ReWired 5:4 Men's GBS Chest Zip Steamer:
The ReWired continues to benefit from radical innovations for 2021 that improve fit, durability and stretch. The Enigma 3 Zip with Single Cinch design reduces bulk and increases freedom of movement across the chest. This new streamlined design works in perfect harmony with our all-new and exclusive Halo X neoprene throughout the upper body – the most futuristic neoprene we have ever produced for unsurpassed paddle power and reduced fatigue over long sessions. FutureFit 2 improved body mapping increases durability through a seam pattern that reduces stress at critical points when you're pushing the suit hard.
Solace 5:4 Women's GBS Chest Zip Steamer:
The all-new Solace range has evolved with great new panel designs and artwork prints for 2021 that improve fit, function and style. This model has become the firm favourite amongst women who value quality combined with style. The feminine cut flatters while the continually changing artwork panels add a distinctive and exciting feel to the wetsuit. Not only is the Solace a great looking suit, but is also packed with top end tech such as Diamond Flex neoprene for remarkable flexibility and Glued and Blindstitched seams for a watertight construction.