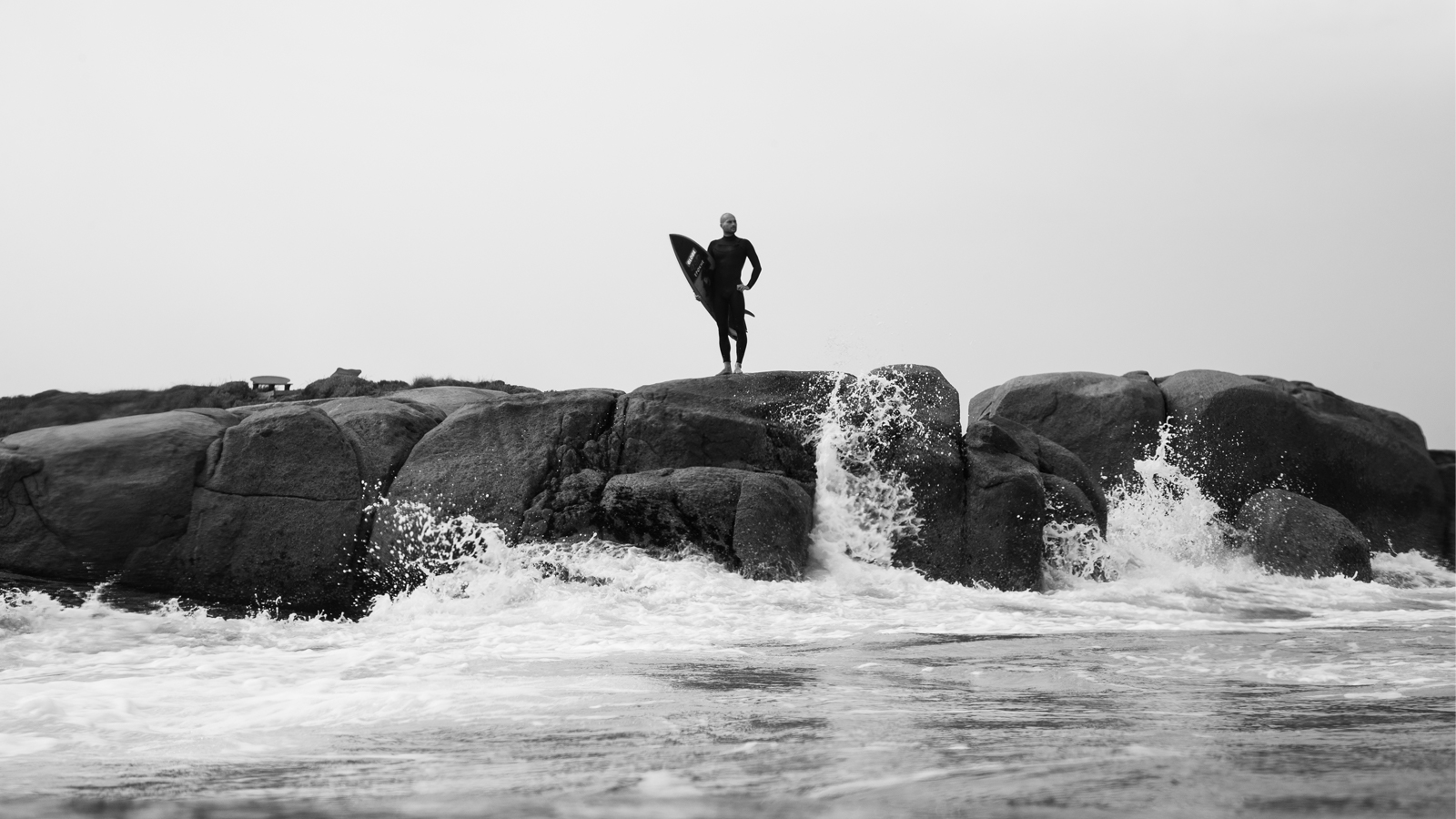 Manera Wetsuits FW 21/22 Preview
Retail Buyers Guide: Wetsuits FW21 Retail Buyer's Guide
Brand: Manera
Interviewee: Julien Salles, Brand Manager
Have you noticed any changes in purchasing behavior in the winter wetsuit category due to the climate change? (as the last winter seasons have been particularly mild)
We have sold more premium/thick wetsuits than ever, mostly our MAGMA model.
I feel like a cold winter stops people from going in the water so they might not buy suits, but a "mild" winter doesn't block them from surfing and then buying gear. The winter has not been mild everywhere too and we have seen a big growth in northern countries.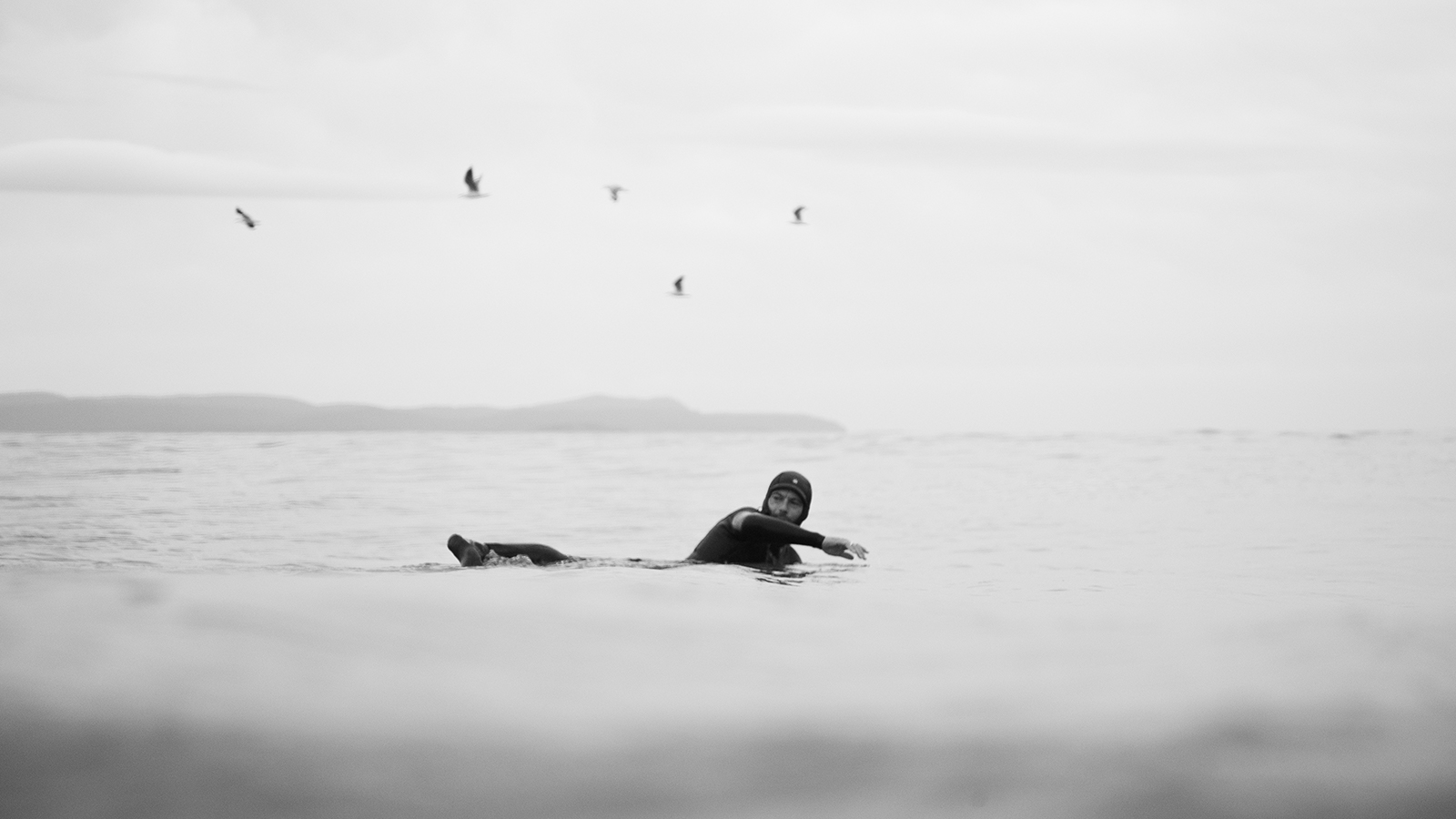 The unexpected surfing boom in 2020 is likely to generate shortages of wetsuits for the current season, Is this what your seeing?. And more importantly, how do you anticipate the growth of the category for FW21? (supply chain)
We were facing a hard choice during Spring: "Should we cancel or reduce our FW productions or not?". Luckily, we have decided to take the risk and keep our orders intact. It resulted in very high sales for us and obviously we're also out of stock at the moment. It also resulted in a better, more trustful relationship with our suppliers and our distribution network. It has been a very good way to increase our network and the demand is growing more and more.
To anticipate we have planned our production, logistics and shipments far in advance, I believe the most organized brand will be the most successful in these uncertain times.
Wetsuits sub-ranges are generally declining. What is your position on the simplifying of the ranges breakdown?
We've never had a complicated range, we have three models: The MAGMA, which provides warmth, the X10D convincing with flexibility and the SEAFARER , which is the best value for money.
We do not sell winter wetsuits under 250 euros, our focus is on premium suits, that's were our experience and image are. It allows us to keep a very clear and simple range that our customers can identify and understand within seconds.
A strong emphasis has been put on the internal/external linings for the last few years. What do you put on the table for FW21?
We have updated all our inner jerseys for FW21 to enhances the qualities of all our models:
The MAGMA is equipped with a warmer fleece that dries 30% faster than a classic fleece.
The X10D & SEAFARER feature a warm yet very flexible fleece which is 22% lighter than a classic jersey. We've used our X10D outside jersey for two years now and we're extremely happy with it, we have made a recycled version for the MAGMA model.
Added flex often equals to a shorter lifespan: how do you handle the flex/durability balance?
"Often" ! I would say there are two important points that make a flexible wetsuit durable:
The FIT:
We design our wetsuits with an innovative 3D software to create unique, perfect fits. We do not use the elasticity of the neoprene to fit the body, the flex is only used when you're moving. It saves a lot of pressure and tearing on the neoprene panels and therefore improves durability.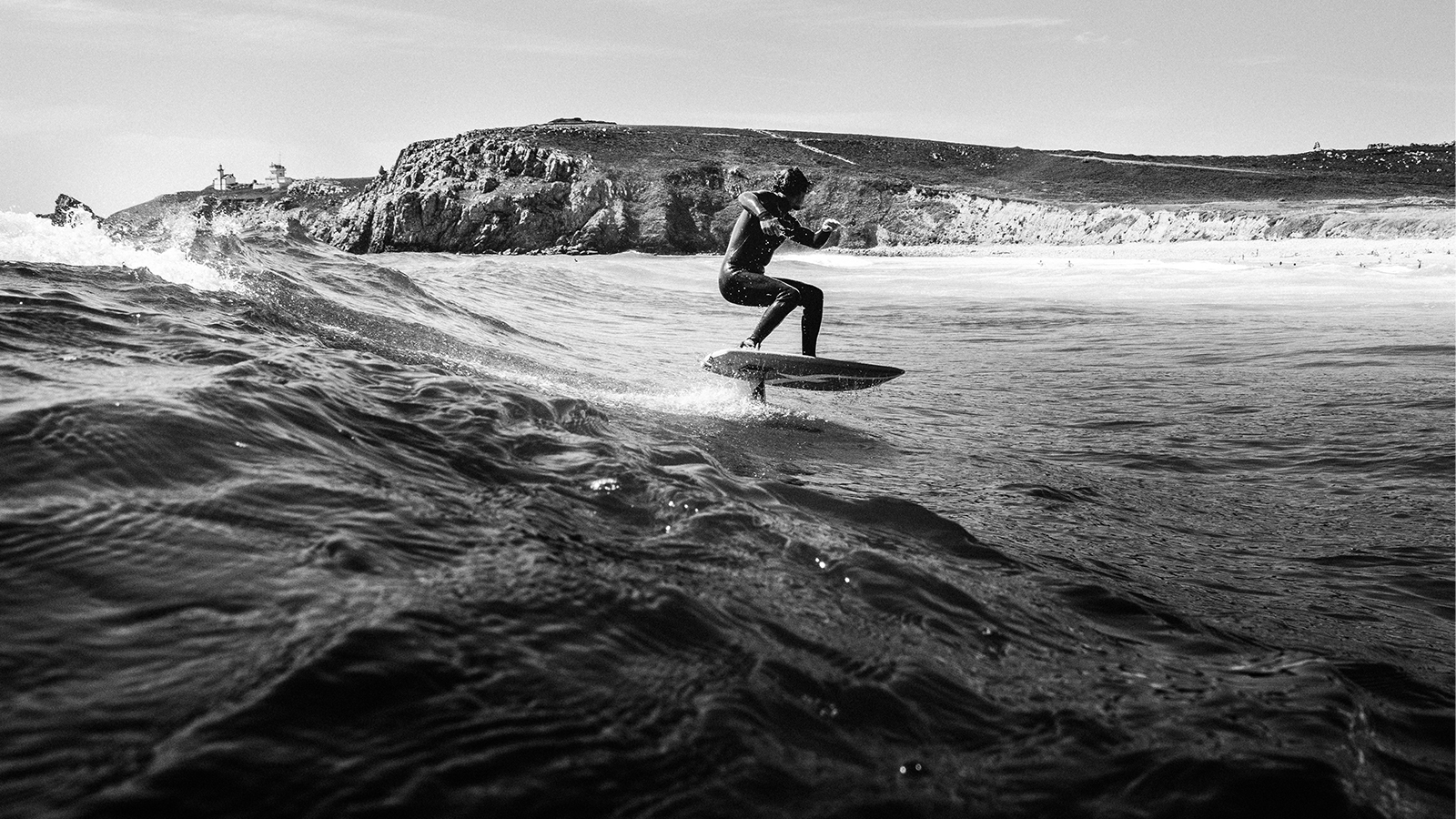 The CONSTRUCTION:
We often see wetsuits with a different fabric quality depending on the panels. Sure it's good to have flexibility on the shoulder and use a cheaper, less flexible panels on the chest (it's also cheaper to produce). But we believe that having two adjacent panels with a different flexibility ratio will result in tearing. Therefore we build the whole suits with the same high quality neoprene foam and jerseys.
So, I would say that it's totally possible to produce a flexible yet durable wetsuit, you just have to invest a fair amount of time on design and construction.
Any other key innovations to mention for FW21? (rubber, seams, constructions, entry system…)
We keep improving our fit with small yet important details with our 3D design software.
When the industry standard is to develop 2D patterns and try to fit it on a 3D body, we decided to break new ground and take the opposite direction. We use computer design to model good-fitted wetsuits in 3D, then we employ an innovative software that converts it into a precise 2D pattern for the factory.
It creates a natural, second-skin fit that makes the MANERA wetsuits stand out.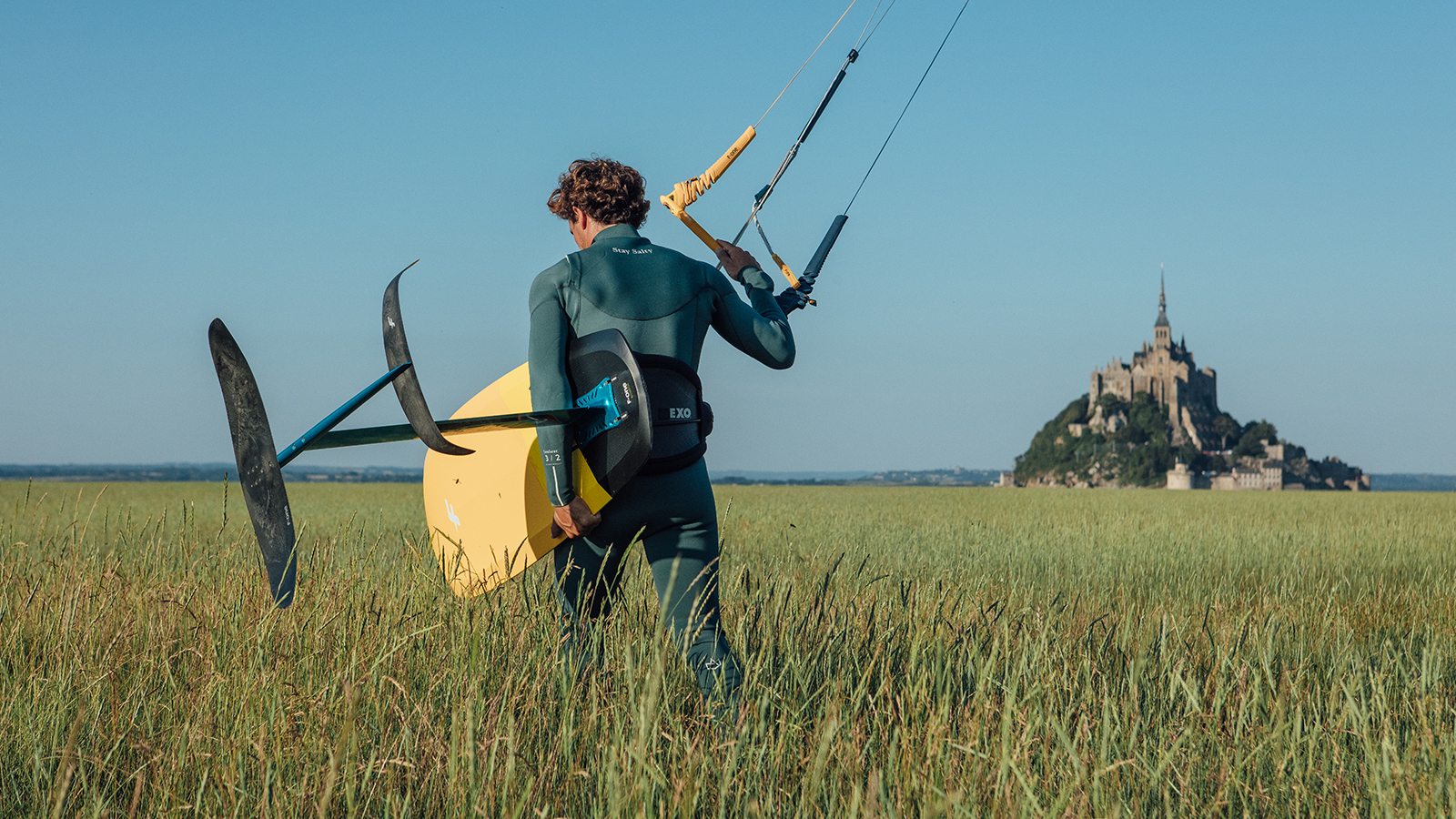 Are the features seen on premium models from a few years back trickling down to the lower-end models?
Last year we decided to create the "best value for money" wetsuit. For that we decided to mix the fabrics we used two years ago in the high-end models and the best fabrics available today. It resulted in a super-efficient yet affordable wetsuit, the SEAFARER was born.
We basically had the choice between choosing to invest on fabrics or on "gimmicks". Here's the question we asked ourselves: Do you prefer a wetsuit that has a high-quality neoprene foam, or one that is fully taped?
Our answer is clear: The fit and materials of a wetsuit come first.
Even if these are less visible than a liquid seam or other marketing stuff, these are the things that make a clear difference in the water.
So yes, features seen on premium models are trickling down to the lower end models, both fabrics and other techs, and it relies on the brand to use one or another.
Do you consider limestone neoprene to be a sustainable material? And why do so few brands move on to a greener wetsuit such as the Yulex models for example? Which are the impediments to do so? (consumer habits, cost-effective, technical issues…)
Limestone is not petroleum based but is has an environmental cost (for example to extract it from the ground, to turn it into rubber…). We would never say that Limestone is sustainable, and I don't think this is the greenest option, yet that's the one we chose to use today.
We have tested the natural rubbers and their performance and durability didn't comply with our standards. We believe that a greener wetsuit is one you can keep for a long time while being happy about its performance. What the point of building a greener wetsuit if you have to buy a new one often?
We're a family owned and operated business, it means we do business with values and pride in our products. We're still working on developing a high performance "more sustainable" wetsuit. But if we do so, be sure it won't be a "Green washing" wetsuit with a few percent of natural rubber or a handful of "natural stuff" that is only useful for marketing purpose.