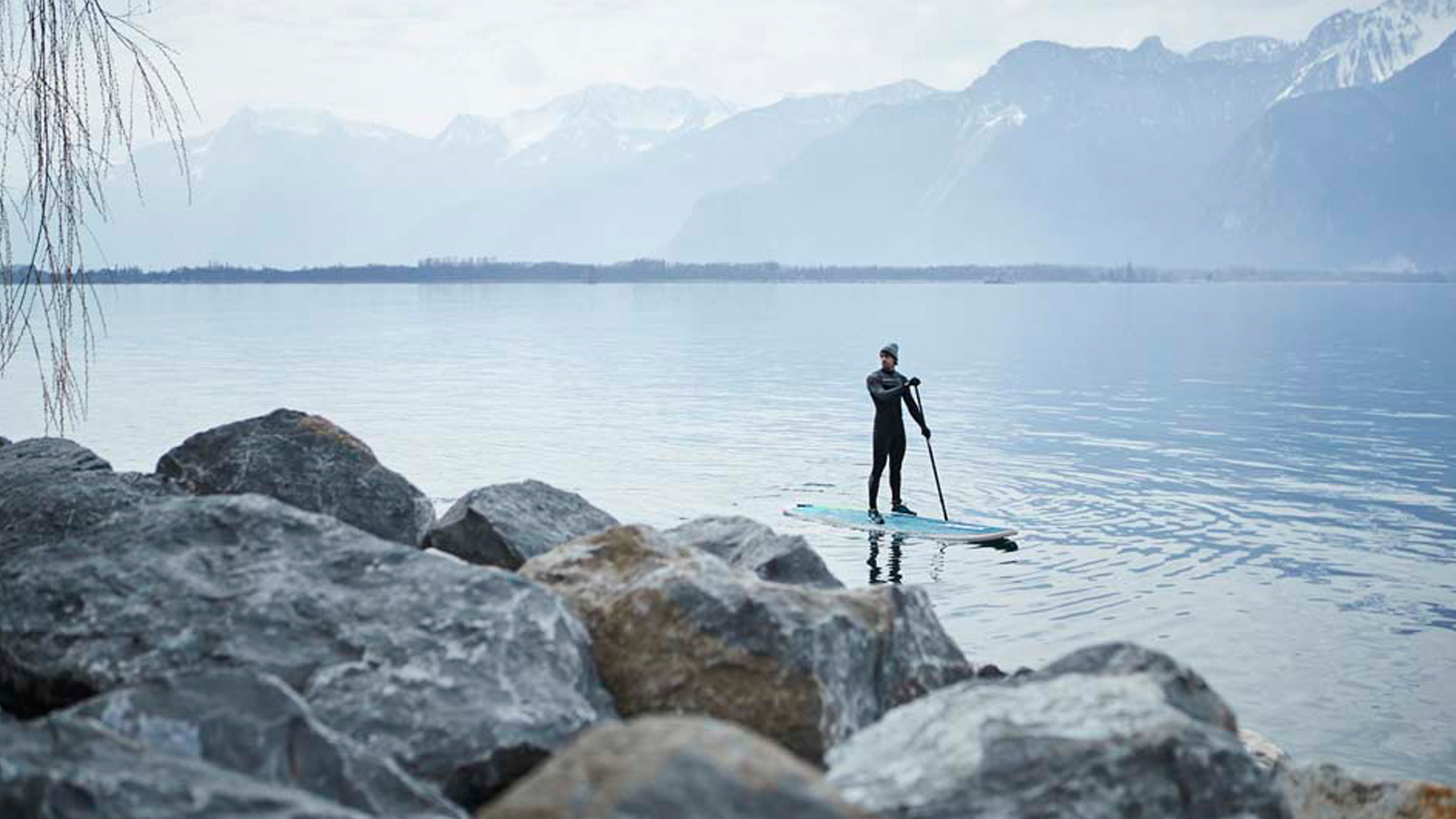 Jobe Wetsuits FW 21/22 Preview
Retail Buyers Guide: Wetsuits FW21 Retail Buyer's Guide
Brand: Jobe
Interviewee: William Doornekamp, B2B marketer
Have you noticed any changes in purchasing behavior in the winter wetsuit category due to the climate change? (as the last winter seasons have been particularly mild)
We have seen changes, being that there has been a real run on the products. But in all honesty, if this has to due with climate change or the current COVID19 situation is something which I can't say with certainty. However way we look at it; our entire wetsuit range has been booming!
The unexpected surfing boom in 2020 is likely to generate shortages of wetsuits for the current season, Is this what your seeing?. And more importantly, how do you anticipate the growth of the category for FW21? (supply chain)
Looking at our supply chain we are all on point. Although the explosion in surfing has been massive, we are not active in that particular segment. But an increase in watersports in general has left us with an empty stock at the end of the season (where you usually see a few sizes which are left). But with plenty of pre-order stock coming in as we speak, we're all set to go!
Wetsuits sub-ranges are generally declining. What is your position on the simplifying of the ranges breakdown?
We're working on this as well, creating on what we call the "essentials" by narrowing down the range to a great quality and simplistic range, the consumer has some choice but not so much that it will confuse them or slow down the process of picking the right gear.
A strong emphasis has been put on the internal/external linings for the last few years. What do you put on the table for FW21?
Our 2021 Fall/Winter range consists out of continuing products which we also sold in 2020, so no innovations for this year. Our dealer network is happy with them so why change a winning team right?
Added flex often equals to a shorter lifespan: how do you handle the flex/durability balance?
Right now, we're happy with where we stand in this process, after evolving the collection throughout the years, we have a great balance between these 2 factors. By using our Minimal Seam Tech and the right neoprene we can ensure a F/W wetsuit which can last!
Are the features seen on premium models from a few years back trickling down to the lower-end models?
We did this a while ago, but it didn't really show in the numbers. In our experience, our target audience tends to buy a high-end wetsuit and expects all the whistles and bells on there. If they want a lower-end model it's always based on price. They don't care much about great specs, they just want a "bang for you buck" wetsuit, which will last.
Do you consider limestone neoprene to be a sustainable material? And why do so few brands move on to a greener wetsuit such as the Yulex models for example? Which are the impediments to do so? (consumer habits, cost-effective, technical issues…)
Good one! For us, Limestone is the way to go right now. It's not as harmful or the environment as oil-based neoprene. Next to that the performance which comes from Limestone is something we find important, rather than the oil-based neoprene. Next to all this, our target audience isn't the kind who wants Yulex and is willing to pay top-bill. So, if we start producing wetsuits which won't be sold, we are overproducing which in itself is something which also isn't the best for the environment.
Best Sellers
Please name and describe your 3 highlight pieces and items that retailers should definitely order.
Yukon 5/3
The Jobe Yukon is the thickest wetsuit in the Jobe range and is for the guy who wants to hit the water when everyone is in front of a fireplace. This steamer is made for the hardcore rider and comes with an aquakiller thermo liner. This sets the Yukon separate in the watersports market, as you won't find a steamer like this for such a price, period. The neoprene covered seems and front zipper will keep you warm and ready to face all weather conditions!
Aspen 5/3
Innovation and good looks come together in Jobe's ultra feminine Aspen. This best-selling cold-water suit keeps you warm and pretty with a maximum of 5mm neoprene. Added thermo drainage-fabric keeps the warmth close to your body and helps wick away the water when necessary. Aspen is the warmest wetsuit in its range, yet super flexible due to luxurious supreme stretch neoprene. A comfy and pro-stitch construction and a neoprene-taped seams provides maximum protection and strength. Find all our expertise in feminine Aspen, and let us take your water sports to the next level. From now on, there are no limits.
Neoprene Hood
Most of us hardly ever practice water sports while wearing a full suit. To protect yourself against freezing waters and reduce the risk of cramps, you should. Jobe's pro-looking' neoprene hood has been engineered with thick, 4.0 mm supreme stretch neoprene and keeps your neck and head nice and warm in difficult weather conditions. Innovative glued & blind stitched seams prevent water from entering, to guarantee a unique feeling of comfort you wish you'd experienced before. Extend your summer season!