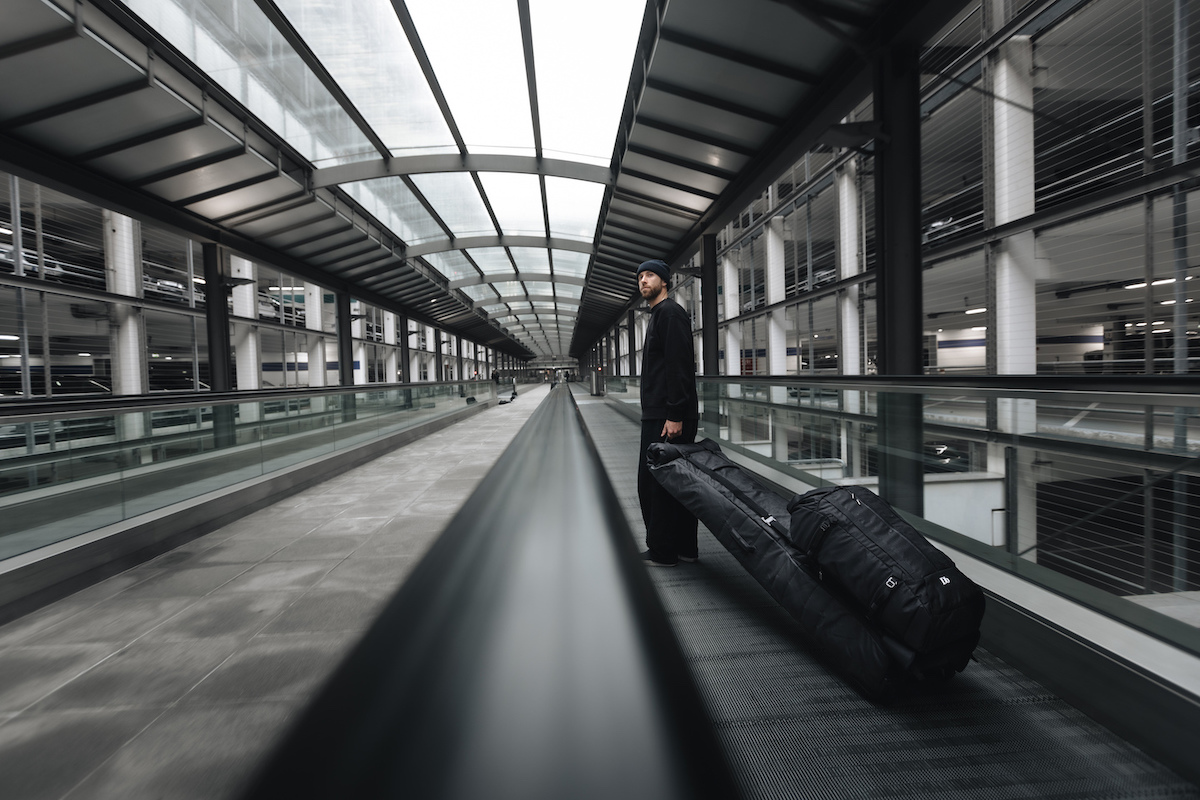 DB 2023/24 Technical Backpacks Preview
Retail Buyers Guide: Technical Backpacks 2023/24 Retail Buyer's Guide
Brand: DB
Interviewee: Hunter Nordhauser, Senior Designer and Developer
What are the key trends in the snow backpack market?
In Snow backpacks, the trend is to look as technical as possible. Here at Db, we strive to be the alternative. We create technical packs that don't need to prove they're technical. We design our products specifically to look good in both crampons and sneakers. A streets-to-peaks mentality.
What were your best sellers in 2022/23 and why?
The Hugger and Ski Rollers are our heritage – it's no wonder why they sell well. They have unique form factors inspired by ski boots in the Hugger, as well as patented length adjust ability and compressibility in our Ski Rollers. This is who we are and why consumers and athletes come to Db for our gear.
How are you segmenting your 2023/24 technical backpack collection and where do you expect your biggest growth?
As a small Scandinavian brand, the key to our growth is entering the North American market in a big way. We offer something that the other brands don't. We want to be the alternative in technical packs, designed with a timeless and refined design in a market dominated by the aesthetics of color blocking and technicality.
What are the most important technical features in your 2023/24 collection?
Our Snow Pro Vest 8L in combination with the Safeback SBX is our largest technical product of the season.
Exhausted by the loss of friends, family and athletes in our community, we at Db partnered with Safeback Avalanche Gear to design an approachable product that encourages all riders to be avalanche prepared – no matter how deep the days.
The Safeback SBX is an active breathing assistance device for use in case of avalanche burial – increasing the survival window from 10 minutes to 90 minutes. 90 minutes. I'm not a math guy, but that's about 8.999x the amount of time you would have without it.
While we are first to market, this isn't about creating competition in the industry.
Our goal is for all winter-focused outdoor brands to integrate the Safeback Avalanche System in their products. Significantly lighter-weight and half the price of electric airbags, having the sbx in your quiver is a no-brainer. Let's get it out there.
Within the vest, we understand this is adding a layer to one's kit. We've added breathable mesh panels to cool down the user while protecting these panels with pleated 420D ripstop fabric for no direct abrasion.
The other pinnace product we're offering in FW23/24 is a redesign of our Fjäll 34L touring backpack. We learned a lot when testing this product and have completely revamped it in the new Snow Pro 32L backpack. Since we offer a rolltop with literage adjustability, we slimmed down the pack. We've also dropped 1kg from F22 to F23. This is huge, as consumers always look at specs when deciding between products in this community. We've added more room in the dedicated avalanche compartment, as well as stripped out features we found superfluous; while improving all functionality within a cleaner aesthetic than our previous version.
What materials are you using in your 2023/34 collection? Any new ones?
We are updating the pinnacle ski backpack and vest (mentioned above) with a Recycled 420D Ripstop to provide a lightweight fabric with high abrasion resistance. PFC-free.
What color palettes, prints or patterns are you featuring in your 2023/24 collection?
In the Snow Pro Vest 8L, we are making an undyed "Whiteout" color way to stand out on the mountain. The idea behind this is to utilise the user's kit/apparel to pop against white powder – highlighting the limbs and pants of the user for higher contrast.
We will also be introducing a "Blackout" color way as is the standard powder vests.
In the Snow Pro Backpack, we will reintroduce the Blackout colorway in this new fabric as well as a vintage Norwegian anorak-inspired red called Falu Red with white logos. Both color ways can be used for Ski patrollers and mountain guides alike.
Are you implementing sustainability in your products and production processes?
All of our products use as much recycled materials as possible. Many of the black colorways utilise dope dying to reduce our footprint in the dye process. Our Whiteout Snow Pro Vest in Whiteout will utilise as many undyed fabrics and textiles as possible to reduce dying processes even further. Sustainability is at the core of everything we create at Db.
What are your marketing stories for 2023/24?
The Snow Pro Vest 8L + Safeback is our largest Snow story for this season – for obvious reasons. We created this project to make a product as approachable as possible. Not only for the backcountry, but on-resort, for tree wells, off-piste, anything involving snow. Slim enough to ride chair lift, big enough to stuff in probe, shovel, and of course the Safeback SBX. We want this product on as many people as possible while providing complete freedom of movement for the user – inspired by Olympic Gold medalist Sage Kotsenburg, who has been integral in the development of the product.
How are you supporting retailers to sell this category?
We are offering and introducing quite a large suite of products this season. From entry level ski/board bags, to our upscale snow rollers, to our pinnacle technical products mentioned above. We want to have all of our bases covered as Snow is our heritage here at Db and in Norway.
Is your production impacted by raw material scarcity or cost increase? If so, what solutions have you put in place?
Every brand is affected by this due to Covid complications and we're no different. We already offer high end products and while we work to make them as efficient as possible, we understand that our pinnacle products need to remain pinnacle. Functional. These are our heroes in Snow.
We have revamped our Snow Roller that started the company 10 years ago. While streamlined, we added new features such as an enhanced zipper path and larger dimensions, also adding a slimmer version.
They include our patented Hook-up system (watch here) designed to lighten your load, allowing users to connect products like the Hugger and Fjäll backpacks onto our rollers to roll them with a free hand.