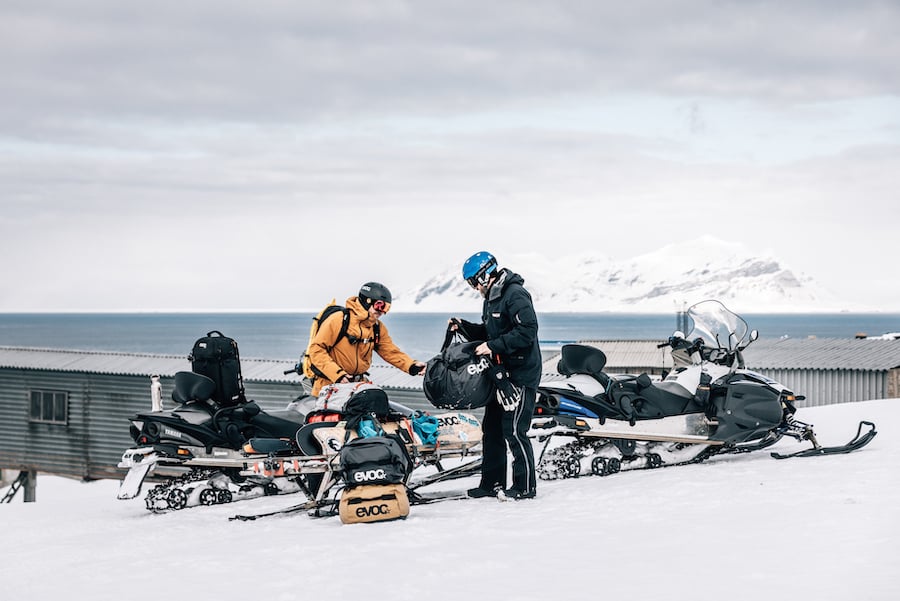 Evoc 2023/24 Technical Backpacks Preview
Retail Buyers Guide: Technical Backpacks 2023/24 Retail Buyer's Guide
Brand: Evoc
Interviewee: Alexandra Hlawitschka, Content & Communications
What are the key trends in the snow backpack market?
For Fall/Winter 2023/24 we are carrying over our backpack collection but present a new Protection Wear with our completely newly developed protector technology – Liteshield Flex. Typically for Evoc it offers very high impact protection and is also a complete game changer when it comes to comfort due to its outstanding flex and ventilation. Please check out the upcoming Snow Protection Buyers Guide for more information about our new Protection Wear and the Liteshield Flex technology.
When it comes to our snow backpack collection we benefit from consumers' growing expectations of quality and the increasing awareness for sustainability. Evoc has always developed highly technical and innovative backpacks and with this increasing awareness, consumers value long lasting, and durable products. We don't work with fashion patterns that change every season, but create highly functional, comfortable backpacks that last several seasons – and also look good for several seasons! So that is a trend that we see and we are happy that it matches with our company vision.
What were your best sellers in 2022/23 and why?
The Gear Bag & Gear Backpack collection and our Line collection. The Gear Bags and Backpacks are great products to organize all your Ski and Snowboard gear. From boots to helmet to all other essentials like gloves, goggles, etc.
Everything except your board or ski. They are super comfortable, look good, and we also managed to offer them an an affordable and attractive price point.
And our Line and Line Pro collection caters perfectly to the still growing Splitboard and Skitouring trend. They are great when going out for a day as well as for freeride adventures. They offer perfect comfort, great organization, and the integrated back protection in the Line Pro backpacks.
How are you segmenting your 2023/24 technical backpack collection and where do you expect your biggest growth?
Protector Backpacks with the Liteshield Plus back protector (Line Pro 20 and Line Pro 30).
R.A.S. Ready Avalanche Backpacks that can be equipped with Mammut's leading removable airbag system 3.0. Available with a back protector (Line R.A.S. Protector 32 and Line R.A.S. Protector 22) and without a back protector (Line R.A.S. 30 and Line R.A.S. 20).
Touring backpacks for one- or multi-day tours in the backcountry (Patrol 40 and Patrol 32) and all-mountain backpacks for use on and off groomed slopes (Line 30 and Line 20).
Travel and Gear Bags and Gear Backpacks smart on-the-road bags and backpacks for items like boots, helmets, protectors, gloves, goggles etc., with intelligent compartment management and multiple carrying options (Gear Bags & Gear Backpacks as well as our Duffle Bags for rougher, expedition-like purposes).
We expect the biggest growth in our new Protection Wear. As mentioned earlier, we are launching our completely redesigned new Protection Wear with the brand new Liteshield Flex protection technology. Please check the upcoming Snow Protection Retail Buyers Guide for more information.
What are the most important technical features in your 2023/24 collection?
Most important in the way that it most distinguishes us from the from the other brands is definitely our cutting-edge Liteshield Plus back protector. It offers the highest possible degree of spinal protection with excellent impact protection (En1621-2; Level 2), and thanks to its segmented design that allows for high flexibility in all directions. Plus, it is extremely lightweight.
What materials are you using in your 2023/34 collection? Any new ones?
The focus is on light but durable and abrasion-resistant materials to ensure the function and longevity of the products. For the FW 2023/24 backpacks and travel bags, we rely on the materials we've used so far, but we have redesigned our complete Protection Wear and there we introduce a variety of new materials that are highly functional, extremely comfortable, but also as resource-efficient, eco-friendly, and sustainable as possible.
What color palettes, prints or patterns are you featuring in your 2023/24 collection?
Our colour palettes are always strongly inspired by our travels and adventures. The nature, the places, the people, all those experiences influence out product development and design process and find their way into out colour palette. It is the most visible in our Multicolour Edition that we usually develop every two-three years. Our current one is featuring a grey and black base with soft purple rose hues and our "World Networking Pattern" and this combination proved so visionary and popular that we are going to extend it for another year.
And apart from our Multicolour Edition we also feature a set of very timeless yet modern, earthy colours with details and accents in contrasting colours: denim blue, heather carbon grey, or heather silver, and heather gold that are inspired by autumn and winter colours in nature, a very nice dusty pink, or also classic colours like petrol and a dark grey.
Are you implementing sustainability in your products and production processes?
Every backpack produced leaves its mark on nature and the world we live in, but we're working hard on reducing that impact. Protection has always been the backbone of our DNA. That includes the person using our products, the people producing our products, your sports equipment and of course nature, our beloved playground. That means we are looking at sustainability from a very comprehensive viewpoint.
Everybody who knows Evoc knows that we've always focused on extremely high quality and on building products that last a long time, but also have a high functionality. A product that you don't use, is wasted resources, just as a product that tears down quickly. We are constantly looking for ways how to make our products more resource-efficient and eco friendly, please check out our new Protection Wear.
There we put a lot of work and passion into creating not only Protection Wear that is completely outstanding when it comes to comfort and protection, but also as sustainable as possible. We used recycled materials, and designed the Protection Wear in a way that makes it truly recyclable as well. We used energy efficient materials, and more. And apart from the product development, we are also looking at all the other areas where you can improve your impact as a company.
We have set goals and are focusing on various SDGs. We have increased our efforts a lot, the whole company is working together, and there is also a lot of initiative from our employees that we cherish and support that is coming. We still lag behind a bit with our communication, but working on improving that as well.
What are your marketing stories for 2023/24?
Our new Protection Wear with the new Liteshield Flex technology is a real game changer and as protection has always been one of our most important pillar stones we are going to focus on presenting and explaining the new technology and give deep insights into the whole development process that went into creating this new, outstanding technology.
How are you supporting retailers to sell this category?
We have an extensive retail program with a modular, individually customizable physical display system, sales promotion concepts, presentation aids and sales tools. The display system for example consists of various wall elements, touch points and floor displays, with a large complementing selection of graphics, pictures, and product information. Adding to this we have "soft" POS tools as well, 3D-logo blocks, logo mats, beach flags, airbag filler for an ideal presentation.
When it comes to digital support, we're in the finishing touches of our completely newly designed online b2b download center where you have 24/7 access to all digital media assets like pictures, videos, texts, guidelines etc. We have redesigned the download center to make it even easier and more intuitive to use for our retailers and distributors. Adding to this we are also working on making our instruction material for retailers and their sales staff easier to consume and more serviceable.
Is your production impacted by raw material scarcity or cost increase? If so, what solutions have you put in place?
Yes, we are impacted by those difficulties as well. We are facing those challenges by further optimizing our production techniques while continuing to deliver high quality output. However, some costs have increased significantly and since we don't want to sacrifice on our proven and trusted product quality, we can't avoid some price increases.
A highlight from our collection is the completely new Protection Wear with the brand new Liteshield Flex technology. And when it comes to our backpack collection it is the following three:
Gear Backpack 60 / 90 – The all-in-one backpack for a perfectly organized trip in the snow, available with 60 or 90 litres of volume.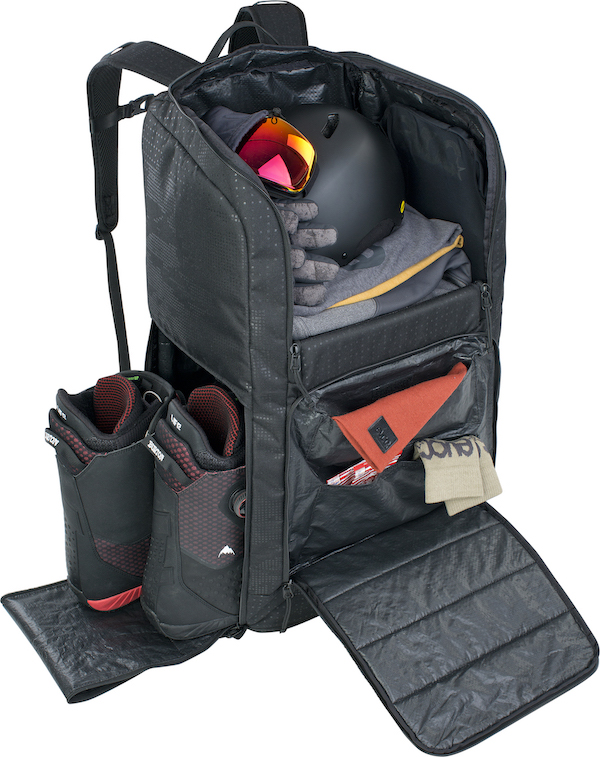 Line Pro – The highest level of back protection fused with the best carrying comfort imaginable in a touring and freeride backpack.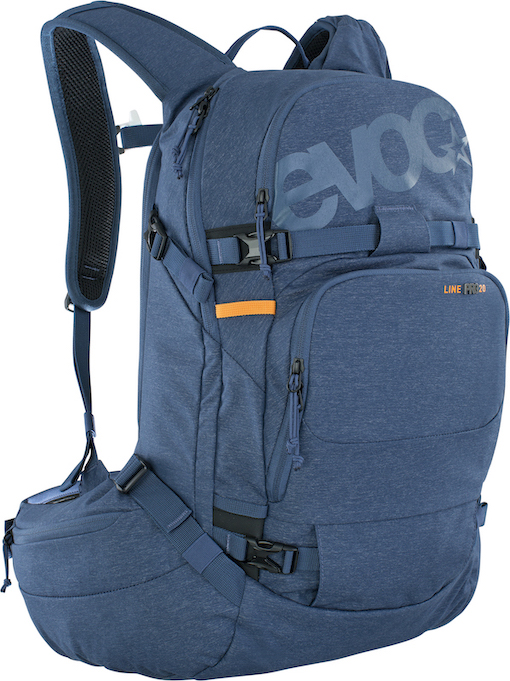 Patrol – Versatile touring backpacks for one- or multi-day tours with perfect fit and excellent load distribution.