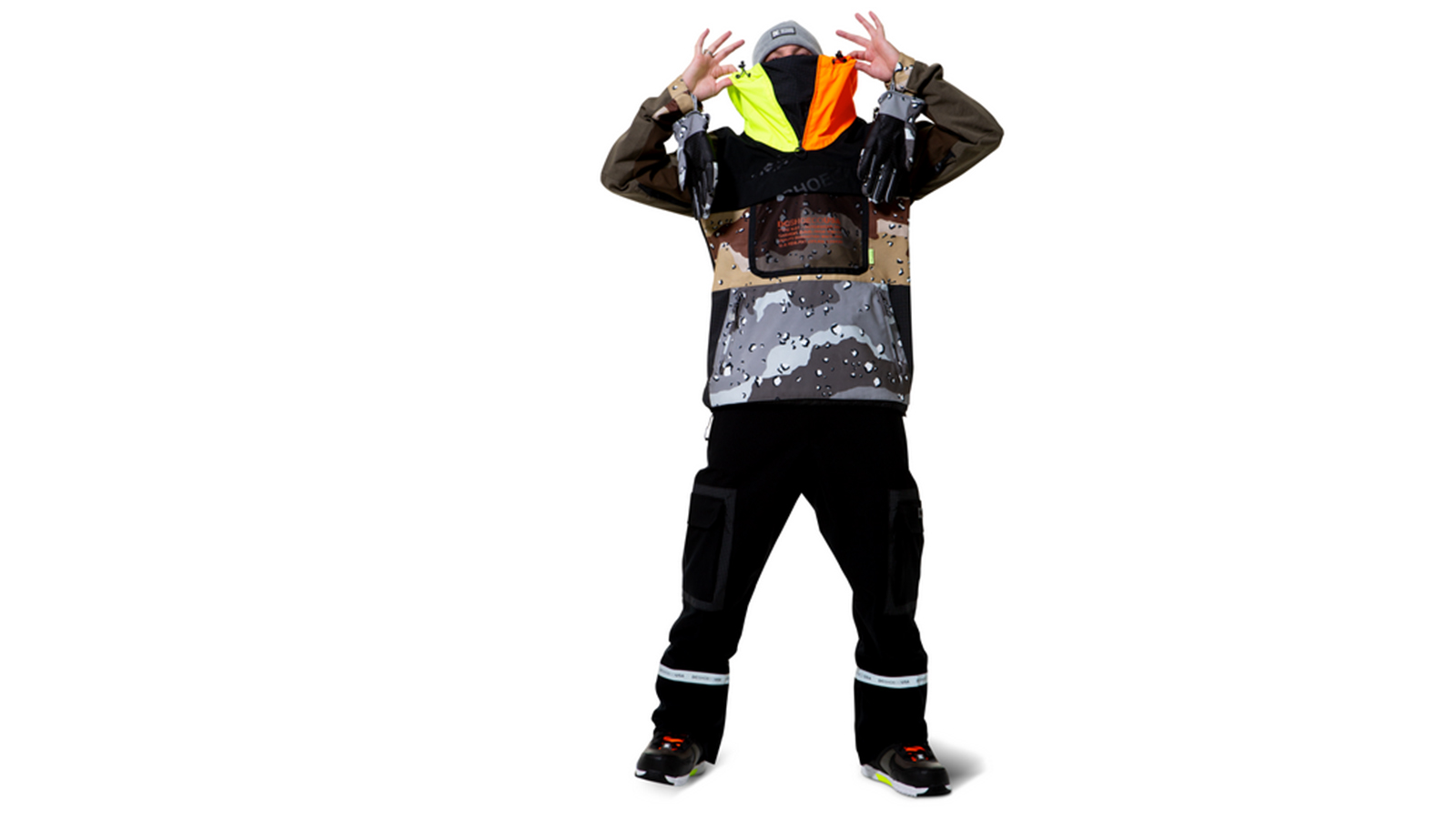 DC FW20/21 Men's Outerwear Preview
Retail Buyers Guide: Men's Outerwear FW20/21
Brand: DC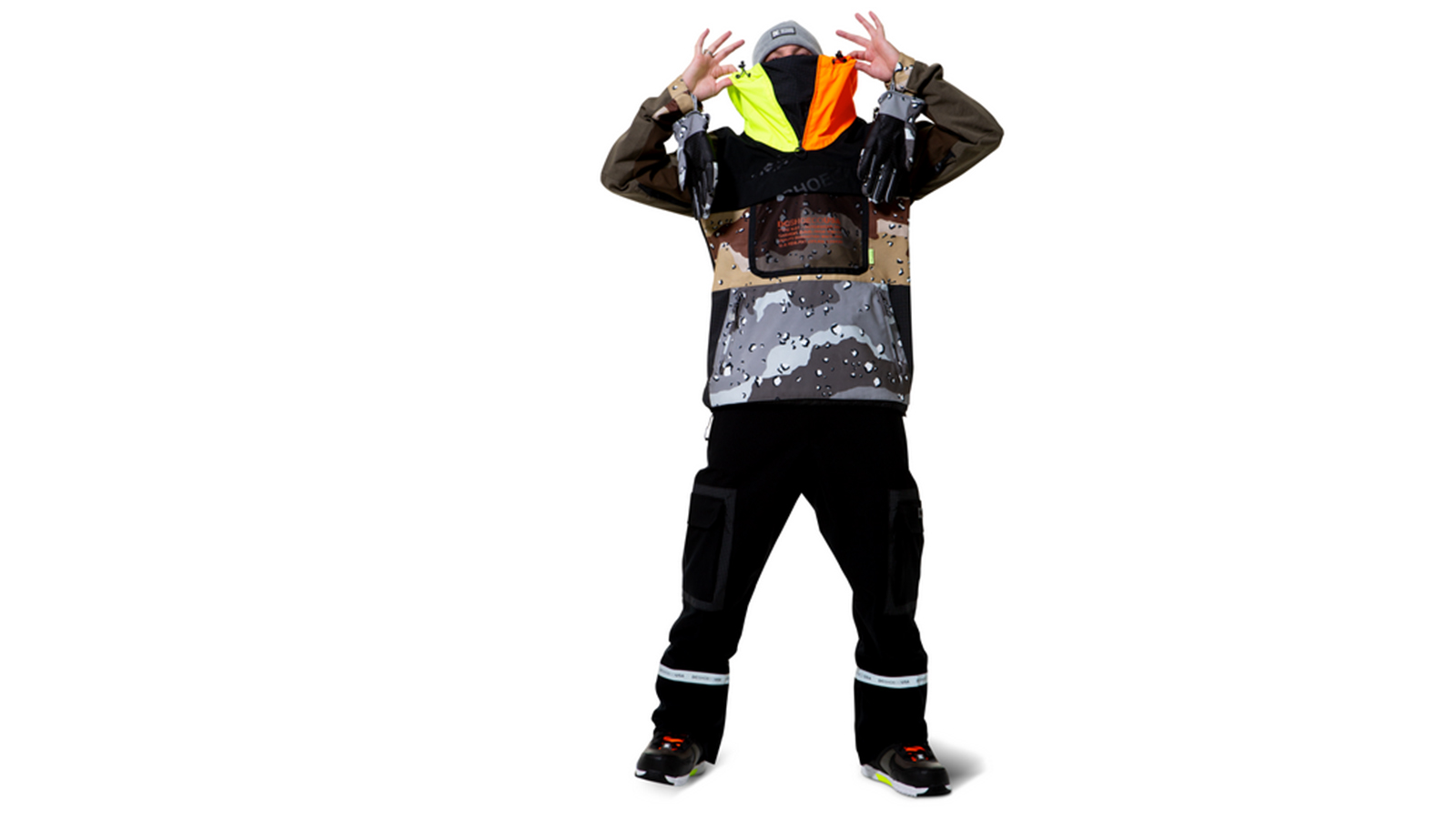 What's the overall theme behind next year's outerwear? From which big trends do you take your inspiration?
Our design director Rob Almeada does an amazing job doing his research and working with the team to solidify design direction for the season. We not only look to the past, but focus on future opportunities around what is possible. Our new collection celtebrates collision on many different levels. Whether it's the way patttern and color come together or the final sown up garment. We are celebrating our StormDivison Collection and building more styles into our Transitors packable series.
What new fits / silhouettes are coming next year? What pant and jacket styles are most important in your range?
We always strive to elevate and continue to perfect our fits. We continue to upgrade each style while keeping our best attributes and benifits intact. Key styles include the all new Operative Jacket– Featuring Sympatex® 45k waterproofing, this coat blends both on-snow function with features and street styling that live well in the city. The Operative Jacket leads our StormDivision Colleciton under our design philosophy of "OUTERWEAR FOR EVERY WEAR".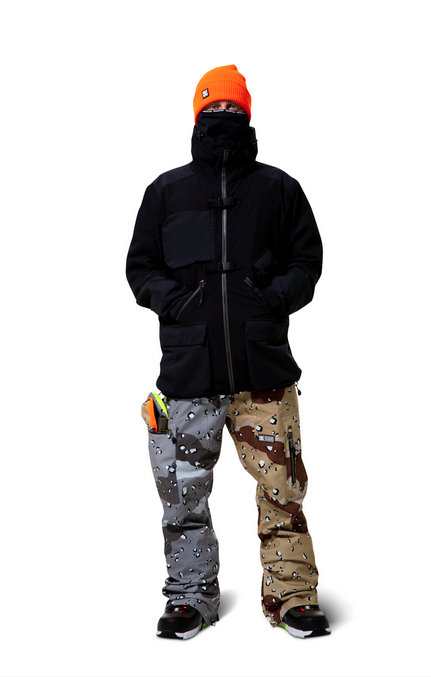 What's new in colours / prints?
Lemon Chrome, Chocolate Chip Camo, Blue Lolite, Tarmac and Wren are all within our palette this season and merge earth tones and pop colors with detail highlights such as Saftety Yellow or Shocking Orange.
Any *NEW* technical stories concering fabrics and materials?
We built more Sympatex® styles into the line as these 45k and 30k poly based products are both recyclable laminates and offer unbeleavable breathability. Our products offer the best membranes on the market with an amazing combo of industry leading Sympatex® waterproofing and our robust stable of fabrics. New for this year is our DC proprietary insulation – Profill, Profill uses different blends depending on the clo values we want to achieve from a range of 40G up to 300G' in our outerwear.
What are the three most important products in next year's range? Why? Please tell us about them.
The Operative Jacket – Combining today's most advanced outerwear technologies with a maximalist modern aesthetic this jacket features industry leading Sympatex® 45K waterproofing, fully taped seams, and YYK® Aquaguard® reflective zippers. The Operative Jacket is Transitors packable and equipped for extreme environments and mean weather—everything from remote backcountry peaks to ice-cold city streets, pushing our OUTERWEAR FOR EVERY WEAR philosophy.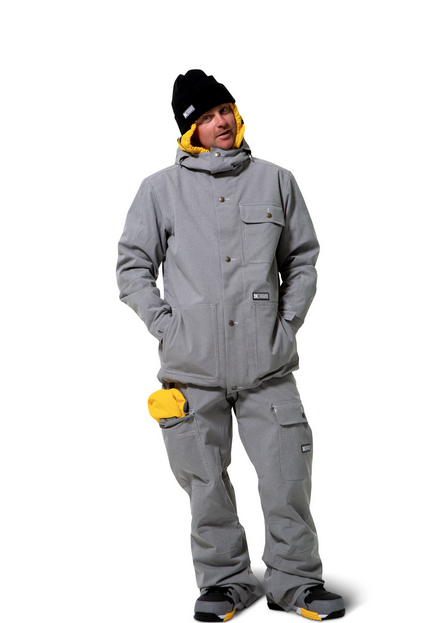 Asap Anorak SE – Our anaraks do very well for us and we are continuing to build upon this success with our new ASAP Anorak SE. This pullover features 10K waterproofing, a sharp streetwear throwback design with winter-focused details, and fabric panaling built from our excess fabrics across the line. This collision of pattern and color make this anorak an on-hill, off-hill performance statement piece.
The Servo Jacket – The Servo Jacket is a classic from DC and continues to be important in every region. A top seller at a great price – this is a coat that is on almost every order we enter. The jacket features a vintage military design, durable 15k waterproofing stretch fabrication, fully taped seams, and 80g of body and 40g sleeve insulation.
Any has-been trends that your brand is moving away from?
We're always pushing forward.
What are your top marketing stories for next season? This will help us to put some focus in the right place.
• We have a constant underlining theme of always pushing– whether it's pushing the envelope of new products or pushing a new content project like DC TRANSITORS.
• We also plan to celebrate our artist series snowboards featuring art from Paul Jackson and Tobin Yelland.
• Moving forward we will focus around product and communicating strong consumer benefits like our OUT-OF-THE-BOX COMFORT for boots, our OUTERWEAR FOR EVERY WEAR story, and our ENJOY THE RIDE campaign around snowboards.
• We plan to bolster our communication around women's product as well. Can't forget about the ladies!
BASE LAYER FOCUS: Do you do baselayers? What's happening here, what's your base layer strategy next year? Please let us know your tech innovations, materials, colours and pricepoints.
We have a great mid-layer program including some techinical riding hoodies and layering pieces. This category is growing rapidly for us so we expanded our style count into this new line.