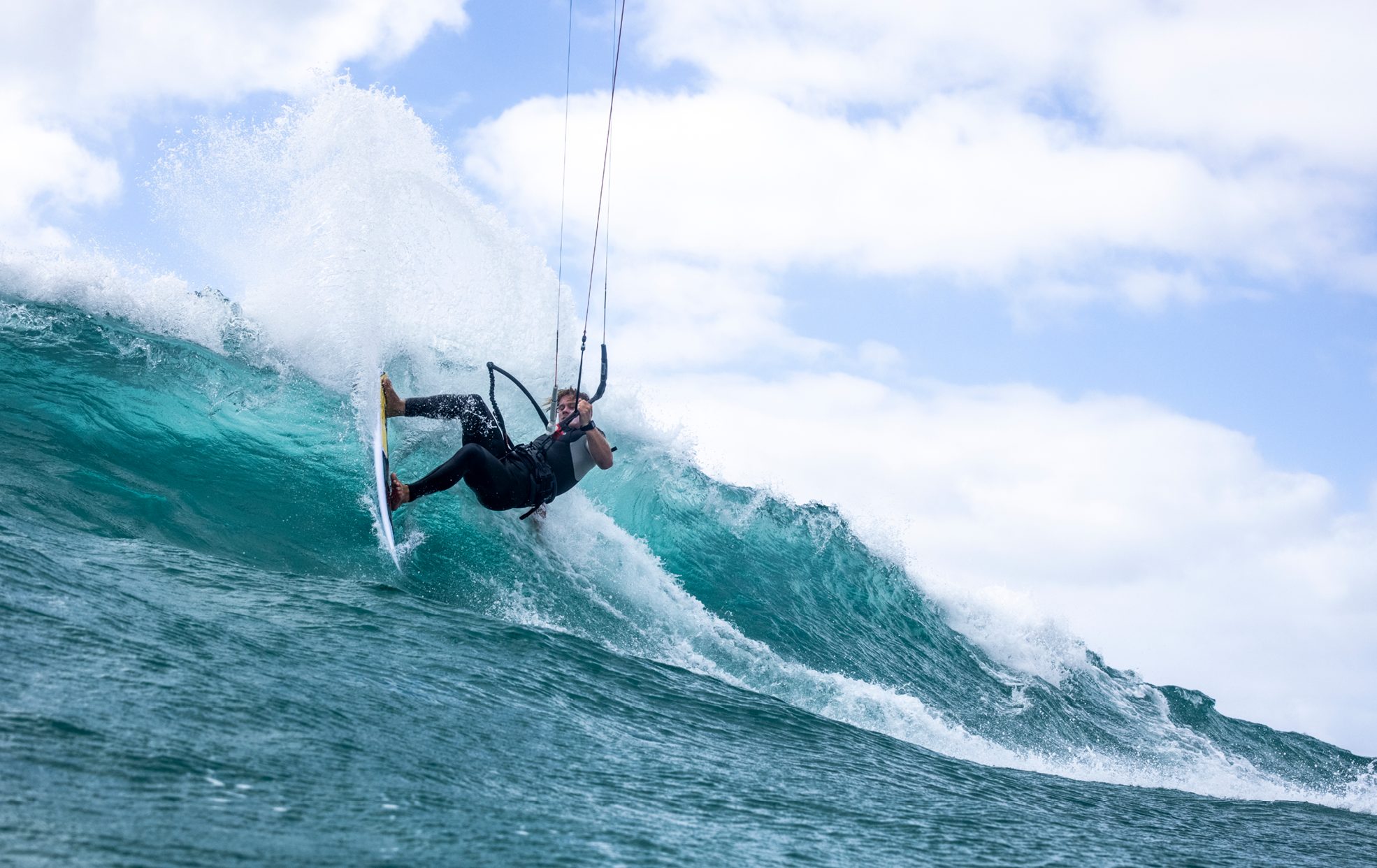 Duotone 2022 Kiteboarding Preview
Retail Buyers Guide: Kiteboarding S/S 22 Retail Buyer's Guide
Brand: Duotone
Interviewee: Philipp Becker, Marketing & Communications Manager
Trends
What discipline (big air, wave, foil…) have sold well in the last 6 months and why?
Due to the king of the air, a new big air league and several devices to measure height, it seems that there is again a big hype on jumping high again the last months.
What do you believe will be the main trends for 2022 in kiteboarding, in terms of riding disciplines?
Big Air is an ongoing trend, but we also see a lot of new people entering the sport, so also the basics from water launch, going upwind to first jumps are seen a lot at the beaches around the world. Also in the Duotone Academy these are "tricks" which are viewed a lot.
In what discipline do you expect the biggest growth in 2022 and why?
For Duotone Kiteboarding the biggest growth is possible due to new materials and therefore new products like the whole SLS and D/LAB range.
Kites
Which of your Kites have sold well in the last 6 months and why?
Especially SLS and D/LAB kites like Evo SLS, Rebel SLS, Neo SLS, Rebel SLS and Juice D/LAB have sold very well. Saying this, if we could organize more raw material, we could probably even about 20% more…
What innovations in kite construction, materials and design are most popular?
Especially the new kites using the SLS and D/LAB material are the biggest innovations and became superpopular in just a season.
Are there any trends in terms of kite design, construction and materials that the entire industry seems to be progressing towards?
Duotone Kiteboarding is the innovation leader, and maybe another two companies are pushing the gear since years, others are trying to be fast followers. It's a race for even lighter material at the moment, yet still robust enough and somehow still affordable.
Boards
Which of your boards have sold well in the last 6 months and why?
Our twintips are selling well in general, but also the whole Surfboard range is selling very well, especially again the D/LAB construction.
What innovations in board design, materials and construction are most popular?
As it's pure surfboard feel kiteboards, and additionally very robust and comfortable, the D/LAB boards are the pinnacle in kite surfboard construction at the moment.
Are there any trends in terms of board design and construction that the entire industry seems to be progressing towards?
I don't see any production boards coming close to our SLS or D/LAB construction at the moment.
Aesthetics
Have you introduced any new graphics, artwork collaborations or pro models during the season?
Graphics are new and fresh every season, except of some carry on products due to delays because of covid. An incredible new cooperation started with Porsche and you can be excited for the next projects comeing up soon!
Sustainability
Have you implemented any new sustainable practices in your production and shipping processes?
Yes, it's an ongoing process since years, we're trying to pack everything in recycled carton or recycled plastic, trying to avoid plasic wherever possible. We're having huge CO2 projects going on, riders like Lewis Crathern are ambassadors for windfarms, Sebastian Ribeiro will be the first completely CO2 neutral athlete due to a cooperation in Brasil. Employees are encouraged to come to the office by bike, etc., etc. Sometimes little steps, but in general were getting there!
Retailer Help
How are you helping retailers sell your product and which method of help seems to be the most effective?
In having the best product with the best marketing and team behind it.
Have you suffered any stock or delivery issues due to supply chain bottlenecks? If so, what solutions have you implemented?
Yes, and we still do. Raw materials are hard to get, prices rose incredibly, costs for freight containers became 5 times more expensive. We're trying to optimize the purchasing chain and also looking into new materials, new productions in Europe, basically anthing which makes production and transport easier.
Best Sellers
The kite which was always in the line up, now only available in SLS, which was a bit of a risk, but it's already sold out till August 22, until the new version is coming out.
The bestseller in the range since many years, now also available in D/LAB construction and kitesurfers simply love it. So much control and comfort, yet so lively and snappy in top turns.
On the market since a couple of years now, due to patents, R&D and production possibilities of others still not copied yet, and such a masterpiece in kite control and the way how to depower a kite. Click and it depowers, turn and it powers, as easy as that. Precise, clean and safe.