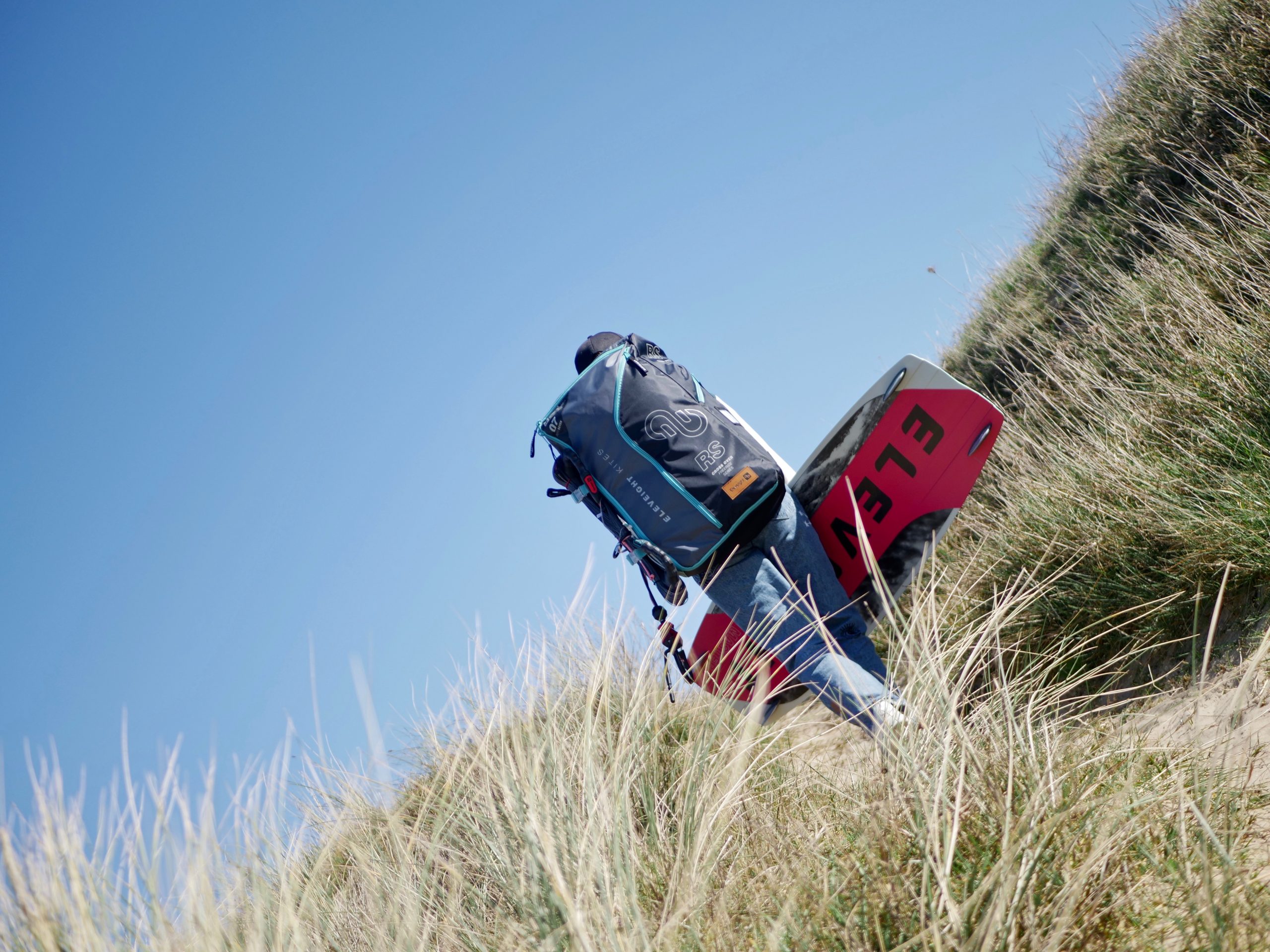 Eleveight 2022 Kiteboarding Preview
Retail Buyers Guide: Kiteboarding S/S 22 Retail Buyer's Guide
Brand: Eleveight
Interviewee: Robert Bratz, Co-Founder & Marketing Director
Trends
What discipline (big air, wave, foil…) has grown the most so far in 2022 and why?
The trend of Big Air from last year continuous. We have a lot of riders which focus on hangtime, big jumps and loops. In other words we could call it also extreme freeriding. The demand is supported by our sales figures. Our XS kite, specifically made for this target market, had a great sales figures last year. The Master C+, a light Carbon board, which falls also into the same segment, were also a top seller.
What do you believe will be the main trends for 2022 in kiteboarding, in terms of riding disciplines?
Apart from the wing market which is a bit detached from the kite market, I see the biggest potential in the normal freeride segment. Riders want to have fun in the water and boost big airs.
In what discipline do you expect the biggest growth in 2022 and why?
We still see the biggest growth in the normal freeride segment with focus on big Air and hangtime.
Kites
Which of your Kites are selling well in 2022 and why?
We have 2 models which perform very well over the years. The RS is our freeride kite which is very popular for his performance driven freeride approach. The RS is plug and play and very versatile. The other kite is the XS which had a massive increase from the V1 to the V2 model. The XS falls into the extreme freeride segment and matches the current trend very well. It is made for riders which want to push the boundaries of Big Air performance.
What is new for your kite construction, materials and design for 2022?
Weight reduction is a key word at this season. We worked on overall weight reduction across all our models. We also will introduce a new Plus range with our new Dynea Tex inflatable material which makesthe kite much lighter and more dynamic. This construction is absolutely high tech and we spend countless hours to develop and test this new Range!
Are there any trends in terms of kite design, construction and materials that the entire industry seems to be progressing towards?
The kite design and the DNA of the models are similar over the years. But the keyword is lightweight kites. Most companies using new materials to make their kites lighter. Unfortunately, light is only one parameter. A light kite with a very stiff inflatable structure, has no twist and the performance will decrease. So in the case of light matrials it is also important to find the right material mix to make the kite lighter but also dynamic at the same time.
Boards
Which of your boards are selling well in 2022 and why?
Top seller is still our Freeride model the Process which is all about fun, progress and comfort.
We also could see a good increase in our top of the line Board the Master C+. This board is constructed with high tech materials and has an outstanding performance. The ambitious freerider like the Masster for his light weight and dynamic performance.
What is new for 2022 in terms of board design, materials and construction?
The biggest impact had our new REVO grab handle. The idea of the REVO is based on an optional trim option for our Twin Tips. For our Master C+ we also have a cooperation with Firefin. A fin system which is similar to the FCS2 surf system. The Firefin system is a tool less fin system which is great when you want to change your fins on the spot.
Are there any trends in terms of board design and construction that the entire industry seems to be progressing towards?
Not really, but it seems that the big air market requires smaller sizes for this very windy days. So we could see an increase in demand for these smaller boards.
Also weight reduction is a bigger topic.
Aesthetics
Any stand out new graphics or artwork collaborations?
Eleveight remains the same in their vision. Technical and clean design.
Do you have Pro Models?
Yes, in 2022 we will introduce our first Pro model. Arthur Guillebert claimed last year his first world title and became freestyle worl champion. That was also the first world title for Elveight and we were verry proud to be part of this story. Arthur had some specific requests for his boards so we made some changes on our current Commander and developed the Commander AG Pro. This board is a real beast and we will release it in June 2022.
Sustainability
Have you implemented any new sustainable practices in your production and shipping processes?
We try to decrease packaging (unnecessary plastic) in the production process. Furthermore, we work with leading raw material suppliers (e.g. our ripstop is from Japan) which ecure not only the highrst standard in quality but also a better production process. We also try to source products from Europe to decrease transportation ways.
Retailer Help
How are you helping retailers sell your product and which method of help seems to be the most effective?
The personal level is very important for us. Part of our jobs is to visit the shops and have the right product training. We also push big DEMO days, so the customers can try our products and we can create a good image on the beach and help the shops to drive sales.
Have you suffered any stock or delivery issues due to supply chain bottlenecks? If so, what solutions have you implemented?
Yes, the last year was a challenge in many ways. Like everybody else we had some delays in product arrivals and also an increase raw material prices and shipping costs.
To overcome this challenges we increased our time lines for the whole production process. We start much earlier with the developing and testing so we have more buffer in the production process. We also try to work with suppliers which we know for a long time. In this case we can have a better communication and planning procedure which helps when the road is a bit bumpy.
Best Sellers
Big Air gets even bigger with the new XS.
Smashing boundaries for height and hangtime, version 3 delivers raw power to the most extreme radical moves. Created for the needs of demanding adrenalin junkies, the XS is as grunty as it gets breaking records in Big Air.
The Master C+'s disruptive nature allows the rider to shatter any limit, pop harder and boost higher than ever before. For our lightest and most performance freeride to freestyle crossover twintip, we fused superior design, unmatched materials, and masterful craftsmanship for riders that demand the ultimate premium experience.
The RS, our best selling most versatile kite continues to get freeriders stoked in seconds. Version 6 is an all-round powerhouse, designed to tame any storm, boost massive airs, and master any kite spot.
With even smoother power generation and ultra direct feel, the RS delivers high-performance even when chasing waves or popping freestyle tricks.