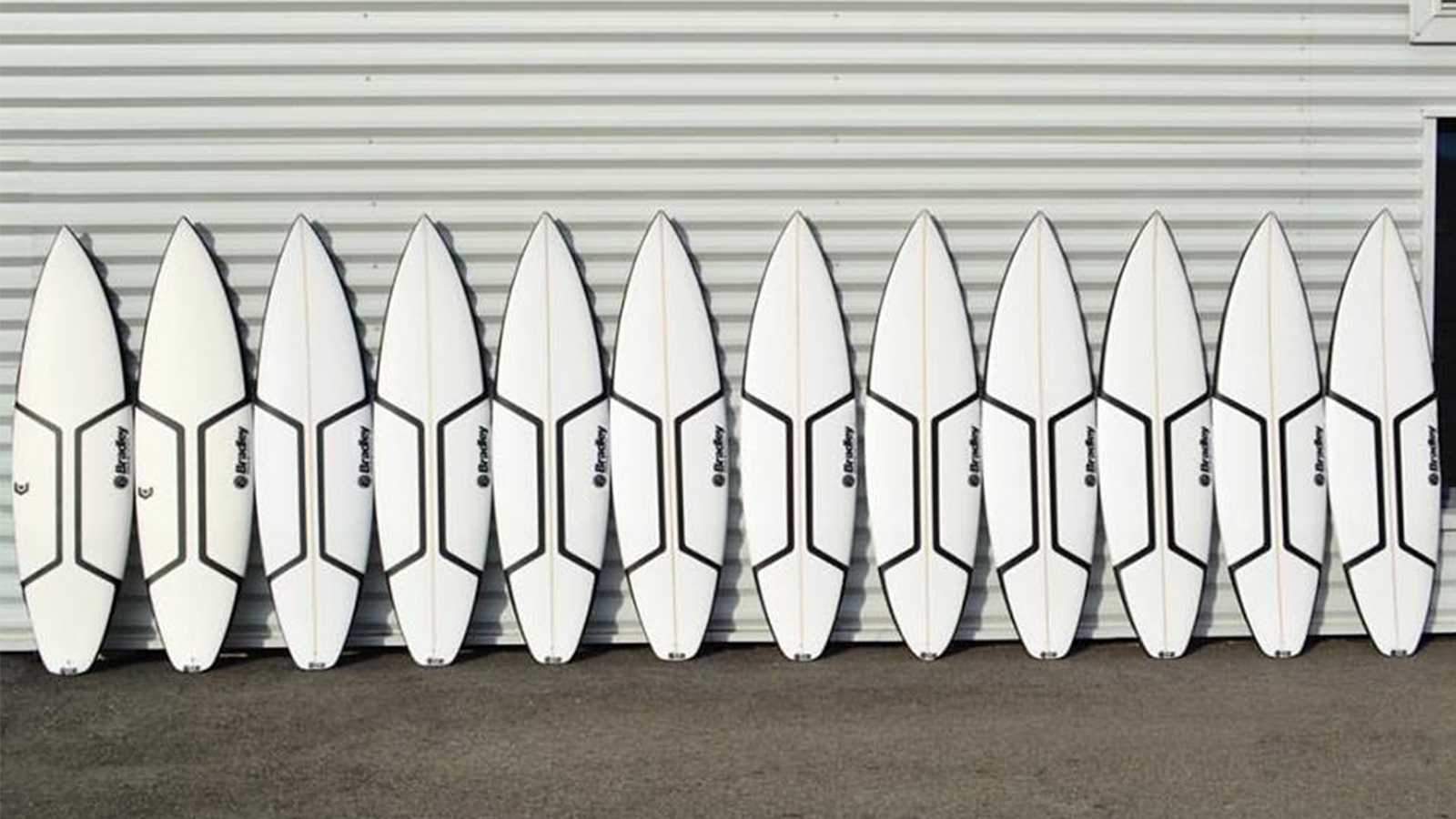 Euroglass 2018 Surfboards Preview
Retail Buyers Guide: Surfboards 2018
Brand: Euroglass
Interviewee: Darren Broadridge, Manager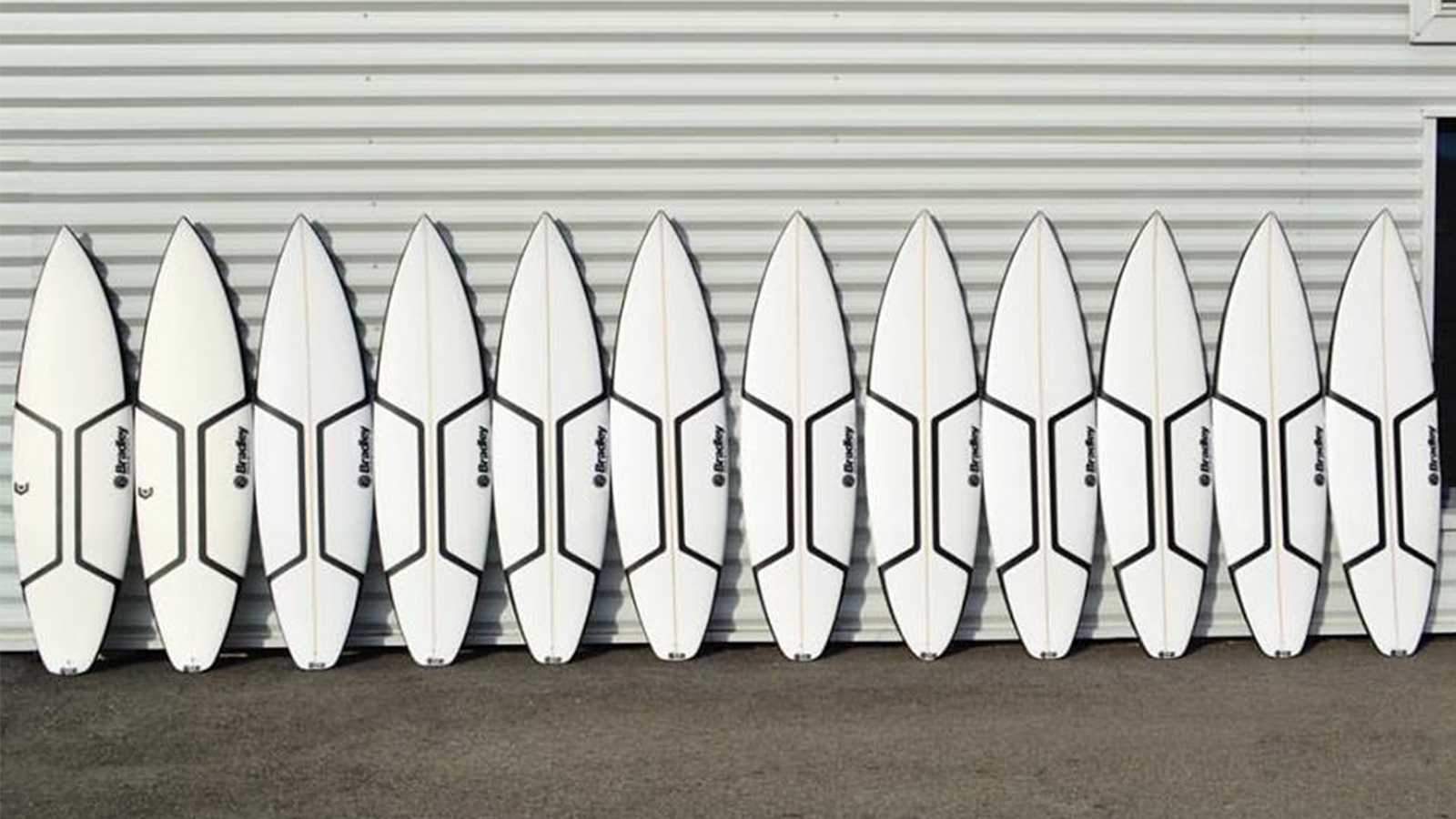 OVERALL TREND
Is the market expanding at the same pace than the previous years? (one or two-figure growth?) What about the demographics of your end consumers? (kids, teens, adults, senior surfer, male/female…)
Yes, we are seeing surfboards being acquired at an alarming rate that is very exciting for our business but less exciting when thinking about the lineup!
Which areas/countries register the strongest growths?
Germany, Italy and Holland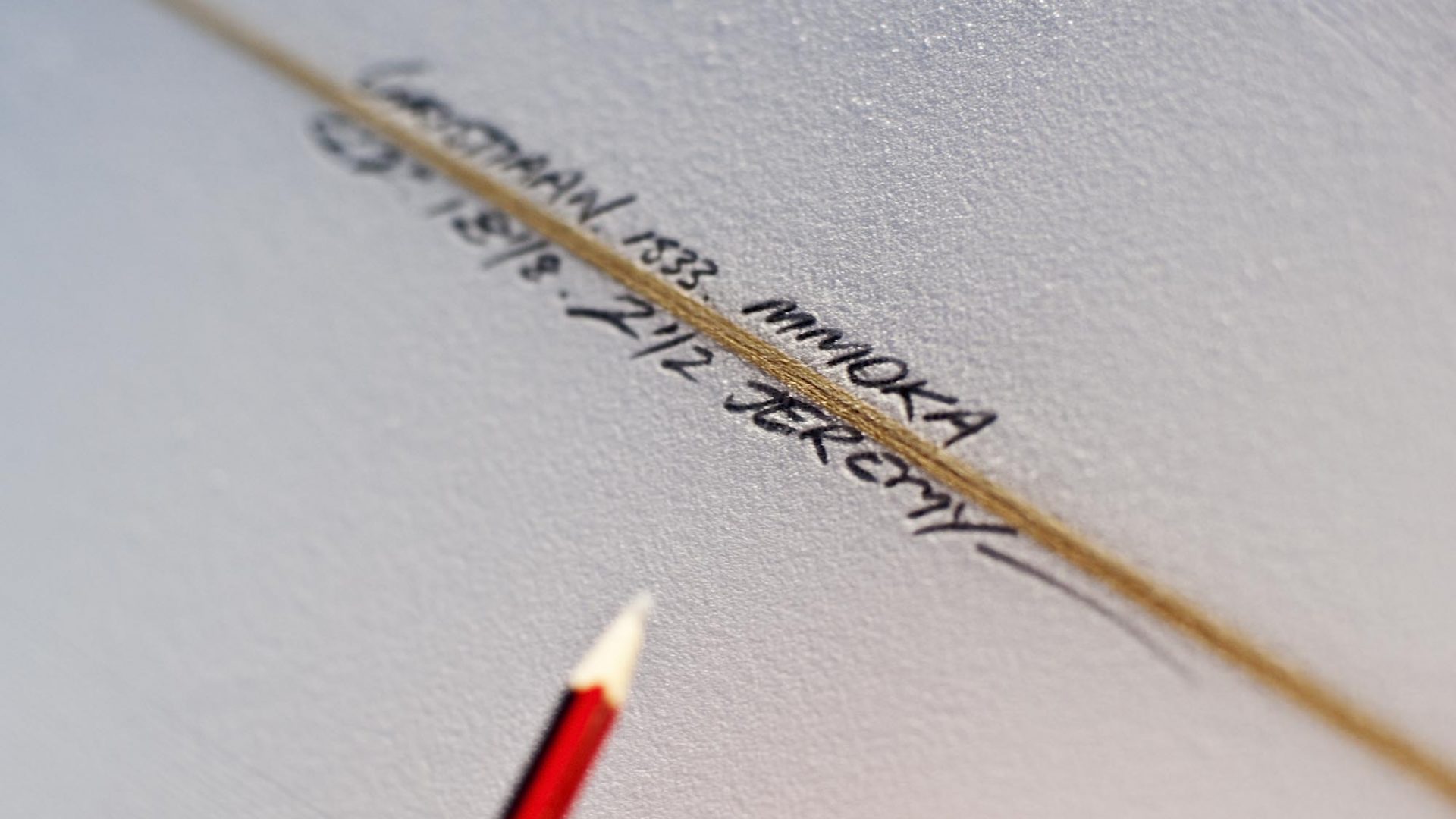 BOARD DESIGN
The performance/hybrid shortboard is a staple design, but what are the subtle evolutions for 2018?
We are looking more at refining our production of these models. Making sure that our best sellers are always in stock with a diversity of fin systems. If anything, slightly thinning the rails and pushing more thickness than width as the advantage.
Retro-inspired models are doing good as well, driven by the comeback of the traditional fish design in the last 2 to 3 years. Do you confirm?
Yes, this is a high growth area due to a large amount of video and photo output by retro riders across the world. They are bringing the capabilities of the boards into your phones and computers. It's hard to ignore their merits
Do entry-level boards benefit from those previously mentioned trends (the shorter yet easier hybrid shortboard, the chubby outline and good looking of the neo-retro models…)
Yes, they do as if you aren't able to supply the entry level surfer with appropriate equipment you may lose a lifelong client.
Do you cater to the longboard user?
Yes, of course, Phil Grace has been riding and making longboards for 40 years. They are pieces of art that are incredibly practical. And he has an incredibly diverse range of longboards. Mark Phipps has also got a few new longboard models. Anyone who has ever seen Mark surf a longboard is a witness to his incredible longboards.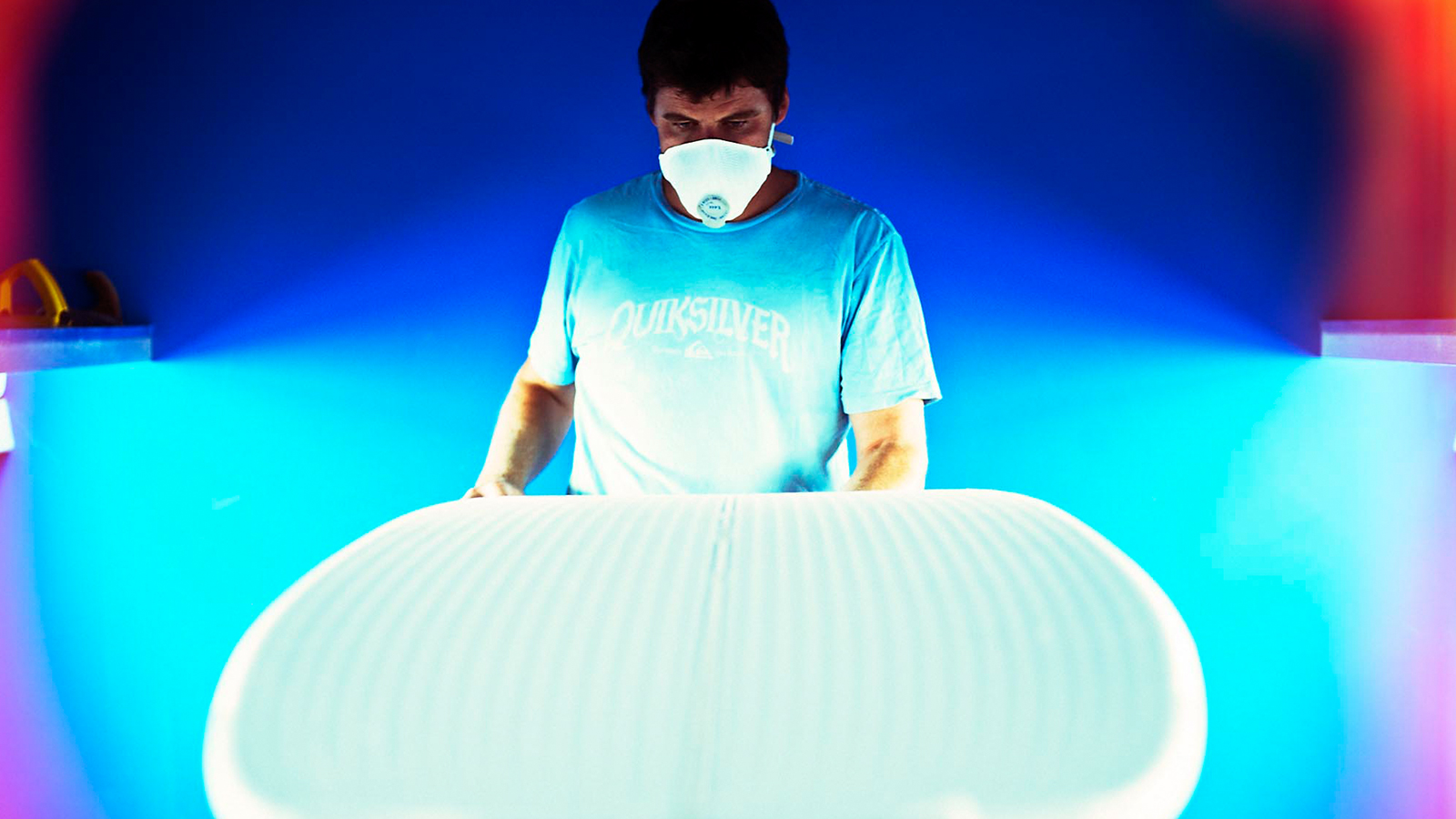 CONSTRUCTIONS
Fancy EPS stringered models are making much noise: is the traditional PU model (soon) dead?
No PU will never be dead. PU is just too consistent and easy to replicate.  You can also travel the world with a PU board and it will work everywhere. And it will be easy to fix everywhere too.
Are top techs from the premium models trickling down to the lower ranges?
Not so much yet, we are really trying to segment this. The lower ranges to be accessible to that market need to be cost-effective. That means making concessions and not overloading them with extras.
What's your take on advanced constructions for 2018?
Epoxy boards such as our LC6 can really be a benefit to your surfing pleasure when the conditions align. You can't deny their pop in glassy conditions.
PUBLIC DEMAND
What are your top 3 selling boards? (Why those?)
Bradley LC6 Gladiatore and PU Roman ( I'll class these two together as they are high-performance cousins. Glad for the smaller stuff and Roman for good waves.)
Grace Demibu.  The best entry-level minimal available in the world ( big words but wait till you see a low-level surfer paddle and surf one!)
Phipps One Bad Egg.  Most probably the best performance egg available in the world today (again big words but numbers and video footage don't lie)
PRICE POINT
The high-end shortboard is getting closer to the 1.000 Euros mark (well, at least breaking the 900 Euros): price isn't an issue, quality/performance is?
Actually, it's closer to 700€ for a PU and 850€ for an epoxy. We shouldn't exaggerate here.
Is the 600 euro segment (in shortboards) of any interest?
Anything under 600€ I'm assuming would be a local shaper with low overheads or an older board.
GO GREEN
What is the house politics regarding greener materials, wastes and safety conditions on the production line?
We are putting 30 grand into a ventilation system for our glassing room this year. We don't have the money available but our reputation and commitment to our employees leave us no choice.