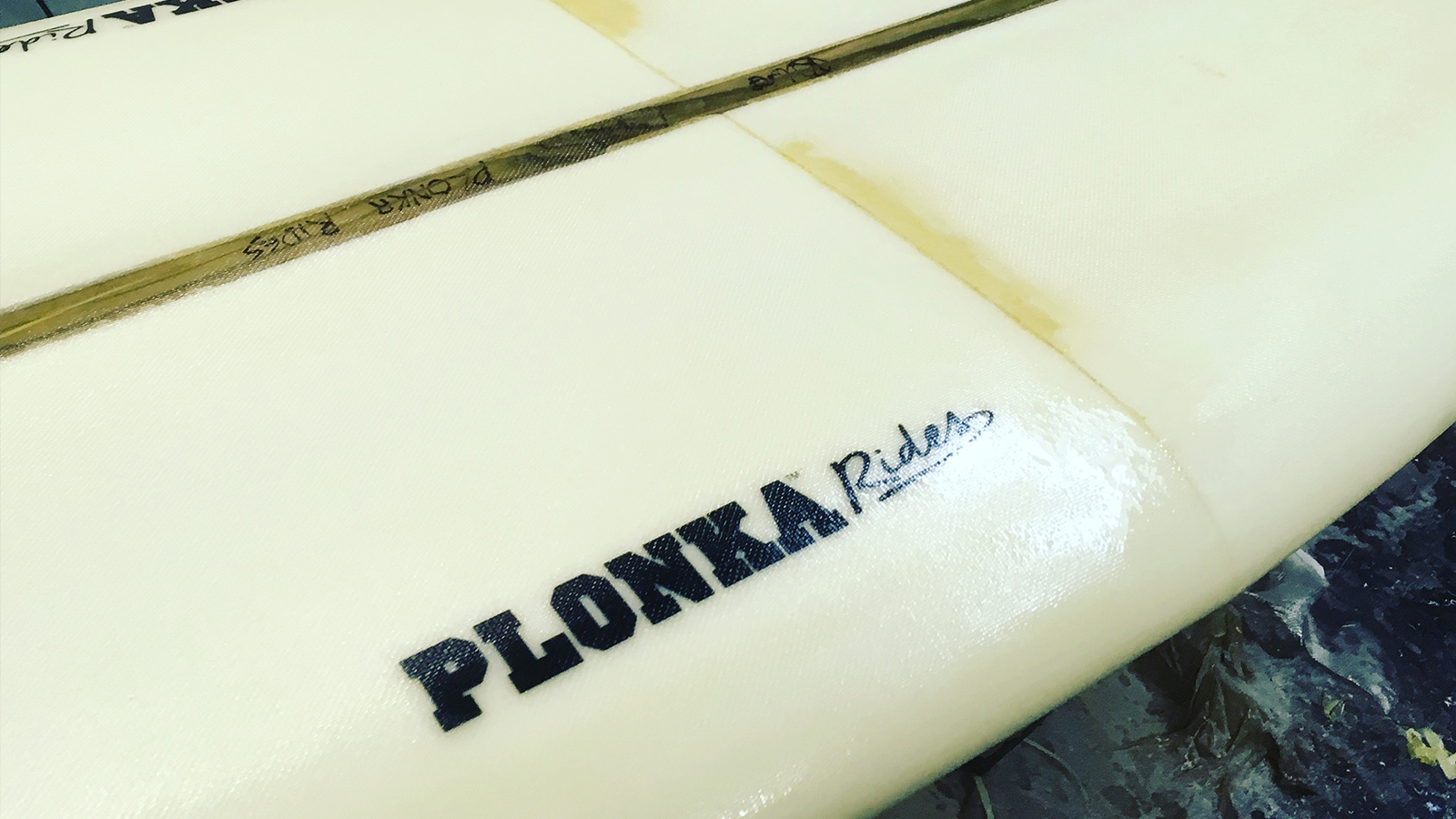 Plonka 2018 Surfboards Preview
Retail Buyers Guide: Surfboards 2018
Brand: Plonka
Interviewee: Kevin Olsen, owner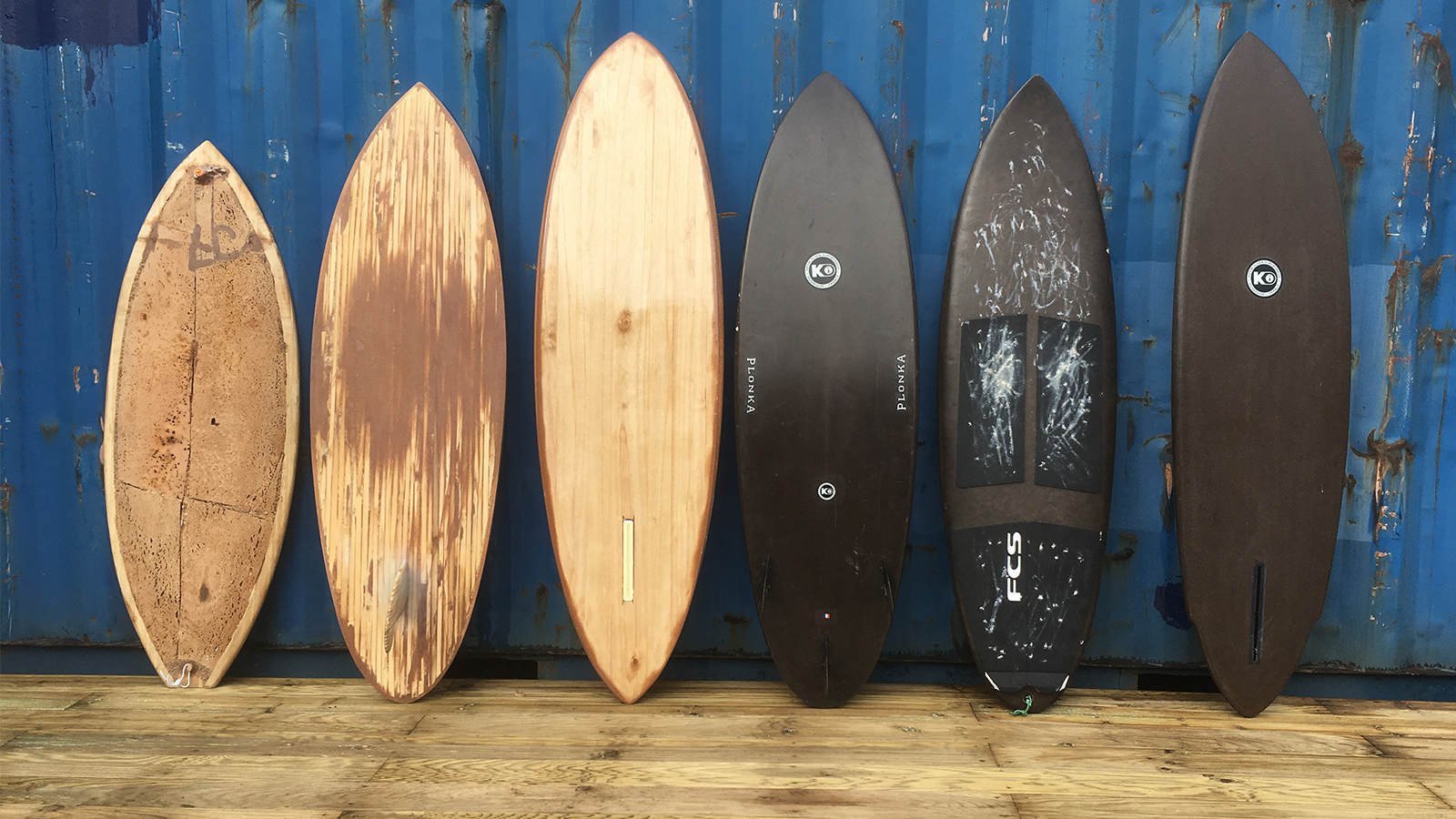 OVERALL TREND
Is the market expanding at the same pace than the previous years? (one or two-figure growth?)
We had a 10% increase for 2016/17 season and I trust it will be the same for 2018. However, we are planning a 20% increase by the end of 2019 by increasing our custom orders and focusing on producing and selling more stock surfboards off the racks.
We have always done almost 100% custom orders from the factory in Capbreton and in the future our objective is have to more stock board available for the surfers wanting to buy off the racks.
We have also noticed more and more surfers wanting to spend more time with the shaper in the shaping bay getting more involved with the process
Which areas/countries register the strongest growths?
Most of our work is in custom shapes and our focus on the customer's interests and needs. For us, it all starts from the point of the surfboard order. For us, it's all about the customers that want to be creative by being involved with their new surfboard.
Most of our clients are located in France. 80% of our sales are in France and the rest would be distributed around Europe. The U.K. and the Czech Republic are our best-performing export markets. These 2 and Germany have been identified as our future markets to be targeted. Most of our sales are: 95% male between the ages of 22 – 45.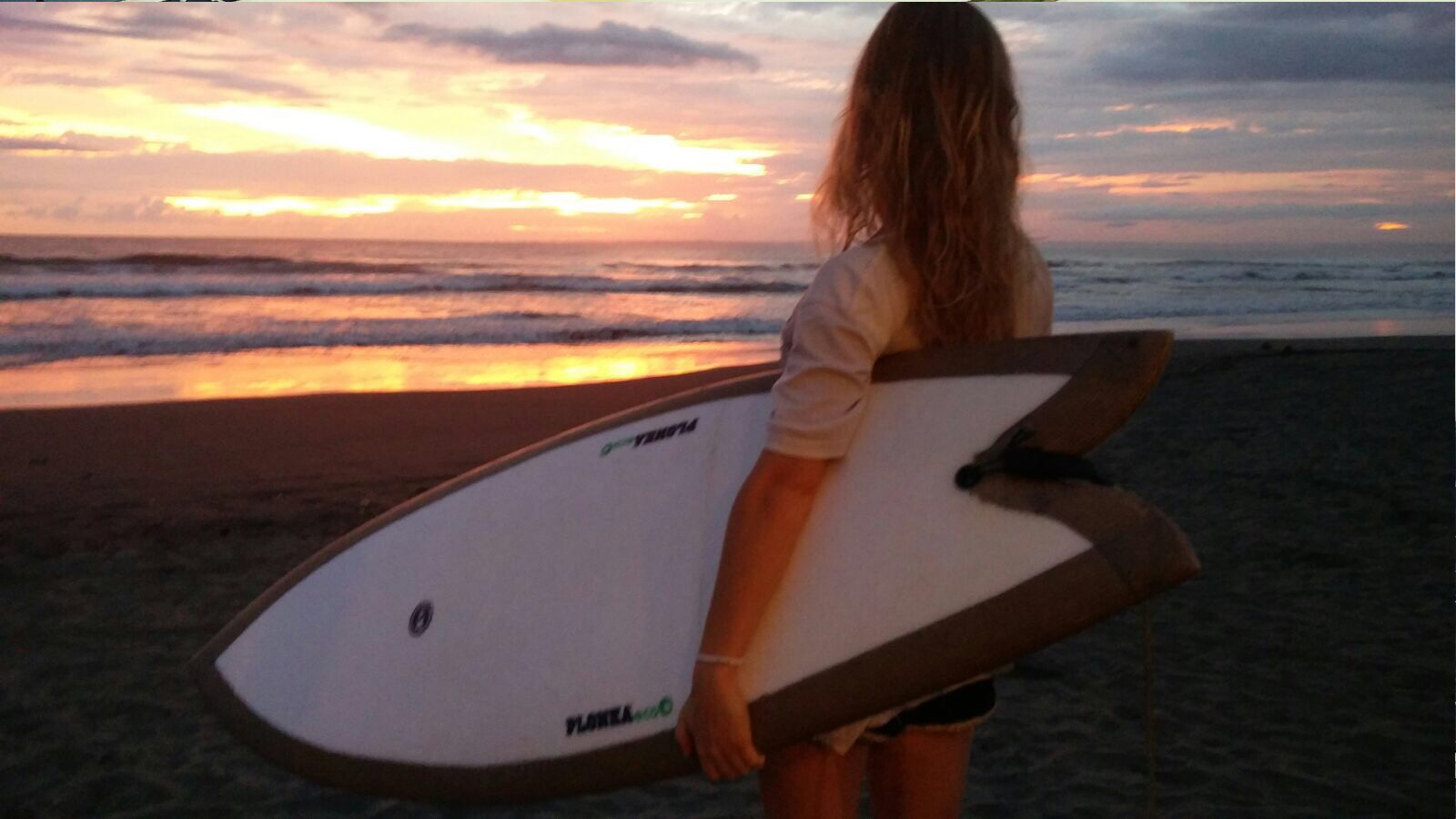 BOARD DESIGN
The performance/hybrid shortboard is a staple design, but what are the subtle evolutions for 2018?
The making of a cleaner and more modern looking wave hunting machine. Mostly thinner nose and tail areas and tucked rails, but a super sharp tail to cut through the water with more speed.
Retro-inspired models are doing good as well, driven by the come-back of the traditional fish design in the last 2 to 3 years. Do you confirm?
I have to agree. I have just released my new model MR RIPPER model, it's a swallowtail and twin fin setup identical to the Mark Richards twin fin, but with the original Plonka framework. And they are selling like hot cakes. It's your typical summer shortboard with a wider middle point and the nose is still very full to help with padding. I produced the first MR RIPPER in early 2017 and this model already represents 15% of my sales to date. I was really surprised. Twin fin setups and wider surfboards are back in fashion because they are easy to surf, very stable and fast.
Do you cater to the longboard user?
Funny that you ask do we cater for longboards. No, we don't make longboards. But we have had so many longboarders come to the factory shop to order short boards because they are very limited on a longboard.
Today we produce a BIG BOY model that paddles like a longboard and surfs like a short board. It starts at 6'2″ up to 6'8″ it's all in the distribution of the foam when we shape this model. It's great for the big guys too.
Construction
Fancy EPS stringered models are making much noise: is the traditional PU model (soon) dead?
No, I don't think dead just a great come back story, because the traditional PU blank has a great feeling on the water and at the moment this is the most important factor for all. As a shaper, I still want to make the best surfboard for the customer so we give him the choice of what foam he wants inside his board. And we explain the difference between them too.
We are producing about 50% PU and 50% EPS and with epoxy resins only. Our factory has made the big shift to 100% epoxy, this creates a safer workplace at the factory
This proves that EPS is making a big come back and is making a stand in the marketplace when you consider the fact that 3 years ago we were producing 100% PU surfboards having all the heavy chemicals at the factory.
Today we are a cleaner and 'greener' factory. We are busy producing vacuum bagging surfboards and in the future infused surfboards from bio-sourced epoxy resins and cork. The overall construction is 'greener', lighter, stronger and has no waste.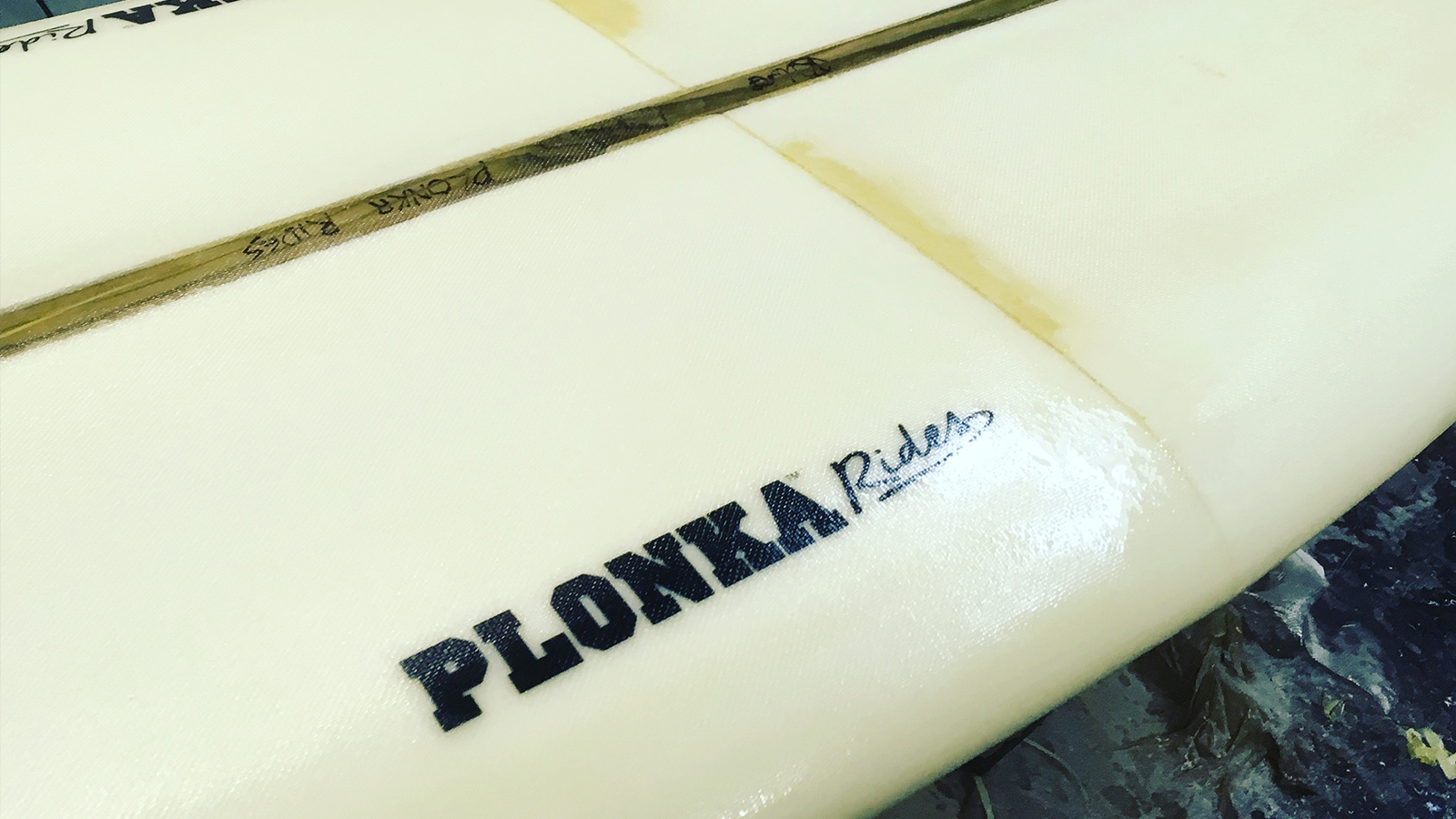 PUBLIC DEMAND
What are your top 3 selling boards? (Why those?)
All of our models are based on the Plonka framework. They are shorter in length, wider and thicker.
Best sales are:
1)The original Plonka
2) Diet Plonka
3) BIG BOY Plonka
PRICE POINT
The high-end shortboard is getting closer to the 1.000 Euros mark (well, at least breaking the 900 Euros): price isn't an issue, quality/performance is?
Trying to sell 1000 euros surfboards to surfers is always going to be difficult. However, as surfboard manufacturers start to provide best construction methods and materials used – then we have the buyer's interest. We will always sell our traditional hand glassed surfboard at the 650 euros range, the idea is to add different constructions methods like vacuum bagging, infusion systems and composites to raise the quality of surfboards
GO GREEN
What is the house politics regarding greener materials, wastes and safety conditions on the production line?
We are proud of the changes in materials we have adopted at the factory to manufacture a 'greener' surfboard.
In 2018, we made a conscious effort to improve the factory working conditions by upgrading our extraction systems to reduce the dust particles and keep the air clean. We also moved away from making PU resin surfboards and now manufacture 100% epoxy resin surfboards – This epoxy is bio-sourced super sap epoxy made by Entropy. One big reason the waste products have been reduced big time is that the super sap epoxy resin is so damn expensive so we try to use every drop where it counts and by doing this procedure we use less epoxy. The best move I have ever made at the factory. As the shaper, glasser and sander of all the surfboards, I had to upgrade the factory last year to make my own workplace a healthy and fun working environment for me and others. Today we have 0% heavy PU fumes in the workplace.
RETAILERS HELP
What do you offer to shop owners so they can still have an edge on the sales pitch (compared to the online info)?
At the moment we are 100% custom orders, but in the future, we plan to offer the retailers very competitive prices on install branding and product display units.
We also offer a recycling surfboards program where if the surf shops and surf school get returns or broken surf school surfboards that can be recycled & reshaped into surfable surfboards again – we will collect the broken surfboards from them and umakeone broken surfboard for the owner or manager. They give us their broken surfboards and they get 1 free surfboard from the deal. This was once a 'throw the surfboards away' situation now we recycle broken surfboards….
KEY PRODUCTS
Take us through your two key products for 2018.
HARDCORK surfboards. Made from Bio-sourced epoxy resins with carbon and cork. It's our new technology being released this year. The surfboards are also vacuum bagged for strength to weight ratio and the waste products are 0%
100% Epoxy resins is a game changer. We will be making our surfboards stronger, whiter and lighter from PU and EPS foam.