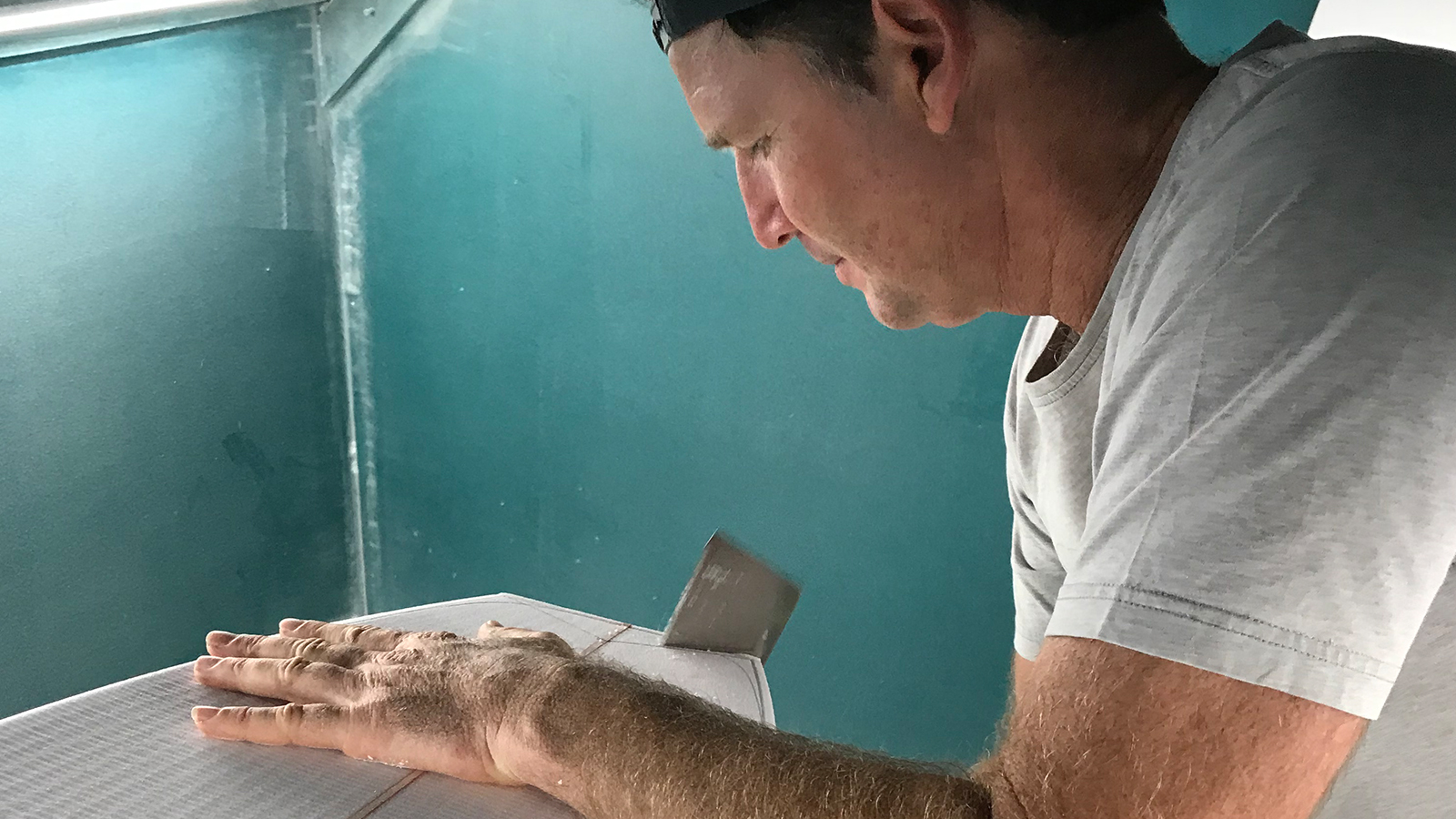 Glassing Monkey 2018 Surfboards Preview
Retail Buyers Guide: Surfboards 2018
Brand: Glassing Monkey Brands –  Emery / LSD / SOUL S.A / VAMPIRATE
Interviewee: ALAN EMERY and Nuno Viegas – International brand manager
OVERALL TREND
Is the market expanding at the same pace than the previous years? (one or two-figure growth?)
N.V. – LSD and EMERY have been growing stronger every year with its brand awareness and continues to adapt to our sales channels as the market changes with wholesaling, online and distribution. With the presentation also of Matt Penn as a shaper of SOUL Surfboards, we notice that we have a market to grow if we have an attractive price, model and quality. To resume the answer – yes, but with some quality control versus price. The introduction of a new brand of P.U. blanks from Australia is also helping us with that. We are now working closely with BENETT Blanks and it's helping us a lot in quality demand.
What about the demographics of your end consumers? (kids, teens, adults, senior surfer, male/female…)
A.E.: Our target market/demographic is predominantly 20-45yrs but we have a loyal and strong customer base that covers from the groms to the senior surfers, ale and female. We have always sponsored and looked after young surfers and help them progress to pursue their passion for surfing.
N.V: We also have prepared some ranges of boards that are not so performance oriented but with a lot of drive for older people. For example with Matt Penn and Luke Short, we create a range for groms where they can have access to easy ride performance boards and have them at a nice price, and this allows groms to come into contact with good products. Because we respond to the needs of surfers with custom orders in 3 weeks to all over Europe and we have a lot of brands with different targets, we can respond to all.
Which areas register the strongest growths?
Definitely Portugal and France still growing a lot, but England and Spain are getting stronger.
BOARD DESIGN
The performance/hybrid shortboard is a staple design, but what are the subtle evolutions for 2018?
N.V.- I think we'll continue in the line of PU Boards however with the presentation of our EPOXY Lab we are going to realise the strong presence of EPS in our range of SOUL, in special models from Matt Barrow and Matt Penn. Recently we started selling EPS eco-boards and we are even in surf sustainable websites as a market reference.
What do you think Alan?
E: We have some cool new model's landing in late 2018. The Vice and the Raven along with an Eco Board. The Vice is a smaller, wider high-performance small wave board with 4 channels in the Tail. The Raven is also a high-performance shortboard with a big deep single to double concave, straight outline and a wide tail.
Retro-inspired models are doing good as well, driven by the comeback of the traditional twin fish design in the last 2 to 3 years. Do you confirm?
A.E: Yes we are introducing a Retro Collection to our range as we hail from Byron Bay, Australia the land of the Retro Board. I also love riding Twin Fins, we have a board in our range that is a high-performance version of a twin fin, this is the Wedge Tail.
Do you cater to the longboard user?
N.V: As mentioned above, our up and coming Retro Collection will satisfy the needs of the longboard rider. We have some strong reactions to our longboards and we try also to work with the best to make it happen. Longboard is split by different areas in the market, like the progressive and the classic with different public. We are very much in those markets and we have riders that help improve our shapers, allowing them grow  their knowledge in the long- and old school boards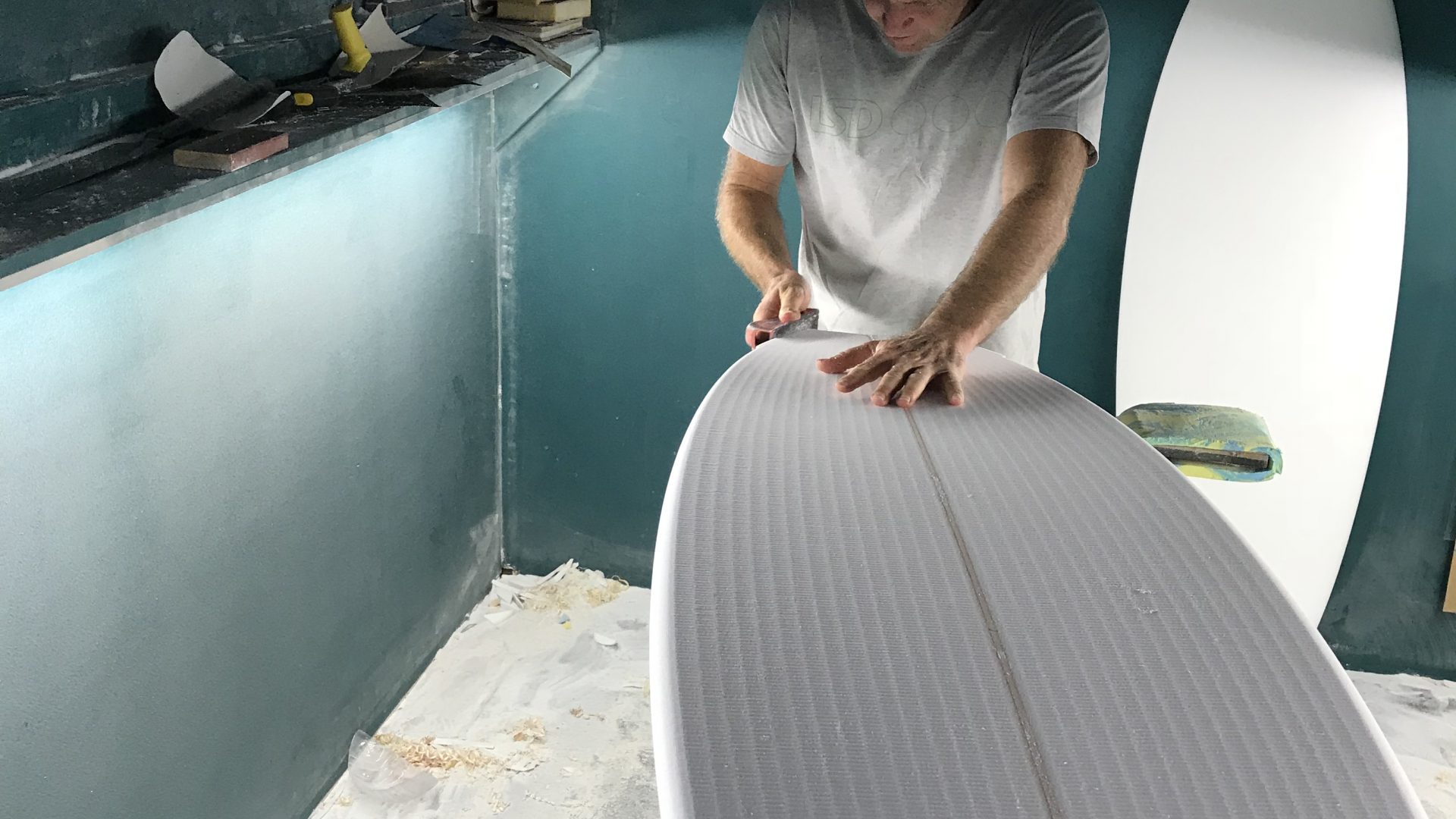 CONSTRUCTIONS
Fancy EPS stringered models are making much noise: is the traditional PU model (soon) dead? Are top techs from the premium models trickling down to the lower ranges? What's your take on advanced constructions for 2018?
N.V: PU Models are the still the strongest selling board for us and will never die. Surfers still love riding them, they are reliable, easy to repair and cost-effective to make therefore having the lower price point for the customer.
As far as advanced constructions for 2018 go, as mentioned before we are producing the Eco Board Range, and develop some new tech in this EPS range. With our new EPS blank develop by us in the GM factory, which have closer cells and give us a better chance to work it much easier and with more perfection. We also introduce our CR-Flex II after lengthy testing and preparations I believe that EPS will be the future… Let's see.
PUBLIC DEMAND
What are your top 3 selling boards? (Why those?)
EPS:
SOUL Matt Penn Black Magic and Zero II, along with our Speed Fish by Barrow.
P.U
We still have a lot of sucess with the Magnet from Matt Barrow and the GT from LSD. Because we are growing with Emery inside if the factory we can talk about:
The Black Angel – High Performance, all-rounder, surfs 2 ft to 6 ft, surfs anything
The Tiny Terror – Fun, smaller wave board that the bigger guys can ride
The Wedge Tail – The twinny with a stabilizer that gets's you loose and fast
PRICE POINT
The high-end shortboard is getting closer to the 1.000 Euros mark (well, at least breaking the 900 Euros): Is the 600 euro segment (in shortboards) of any interest?
N.V: At Glassing Monkey, here in the factory in Sevilla we want to give quality for a fair price. Our P.U. and EPS eco-boards range can be found in the best stores from all over Europe with a price that we know its fair and where surfers can find the best shapes with the best materials quality.
GO GREEN
What is the house politics regarding greener materials, wastes and safety conditions on the production line?
One of the key hashtags that we use strongly in our marketing is #productsofourenvironment which relates to our Eco Surfboard Model. We are always looking for ways to be more environmentally friendly, reduce waste and help our ocean. We are current members of Sustainable Surf and work closely with Parley on our saving our oceans from plastic pollution.
I've been lucky enough to travel with Parley to the Maldives and see first hand the overwhelming amount of plastic that makes its way into the water and the damage it causes. So this is something we are very passionate about.
The factory is also prepared to give our workers healthy conditions. It's our team our family and we want help to create a Go Green environment for them also.
RETAILERS' HELP
What do you offer to shop owners so they can still have an edge on the sales pitch (compared to the online info)?
A.E: By stocking surfboards in retail outlets you have the advantage of being able to touch and feel the real product which you can't do online. You can also sell it to them instantly, don't have to wait for it to be shipped to your door.
N.V: We also try to make some partnerships with stores, bring our shapers to them and this year we are giving a lot of information product and inviting them to our factory for them to understand what they are selling. This costs us money but we felt that they are prepared to answer a surfer need in the choice of models or kind of board.
KEY PRODUCTS
Take us through your two key products for 2018.
A.E:
THE WEDGE TAIL – Taking inspiration from the 80's but keeping with our design theories of performance, the Wedge Tail will have you flying down the line. Flat rocker and the wide point two-thirds of the way up the board will make you generate speed out of your front foot. Flyers sit on the rail, right about the same positioning of your back foot, giving you responsive rail to rail surfing. Take these features and combine them with single to quad concave for that extra spurt of speed, along with the loose swallow tail and your in for one hell of a surf.We recommend riding with Twin Fin and stabiliser setup.Fun, fast & ready to fly.
THE PRESS PLAY – This board is built for fun. Ride it super small for a performance twist or ride similar size to your shorty for an easy riding summer board, your choice.
The bottom of the nose has a rolled vee moving towards the centre with a slightly concave, drawing the water through the board and giving you your initial speed. Double rolled concave through the tail with an even deeper concave on the rails, lets you push through the board, generating more speed and allowing you to surf rail to rail. The wide surface area in the tail lets you ride out of the tricky situations or un makable airs.Press Play comes in a 5 fin set up, but for maximum fun, we recommend riding as a quad.
N.V:
The GT evolved while working with team rider Matt Banting on his 2014 WQS campaign. After he won early in the year at Newcastle we knew the formula was working.
After that event, the winning board became his favourite go-to (hence the name 'GT') board. We made a couple of minor tweaks to the original file throughout the year to gain more drive off the back foot and the outcome is a very reliable surfboard with plenty of performance tucked away under the hood.
Matt went on to finish as the highest qualifier on last years WQS and win his maiden WSL heat this week at Snapper Rocks with the GT underfoot. The GT suits many other surfers who are chasing a board with drive and plenty of spark.
Recommended with a rounded square tail but also works really well with a round pin especially when the waves are a bit juicier.
EPS Zero II and PU Darkstar from SOUL Matt Penn are also best sellers, and we cannot forget the MAGNET from our dedicated Matt Barrow, one of the Shapers that support us almost from the beginner.