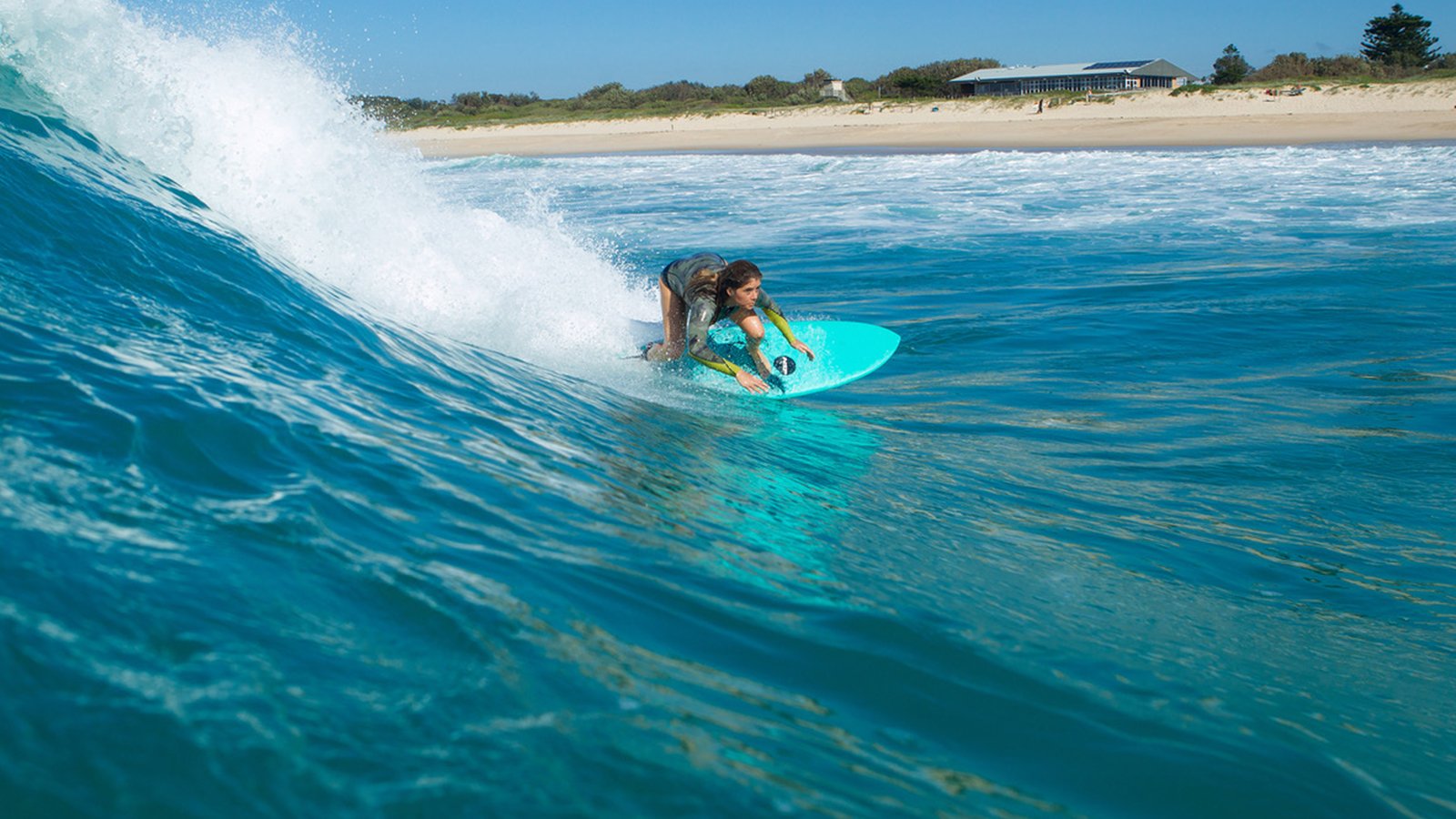 NSP 2018 Surfboards Preview
Retail Buyers Guide: Surfboards 2018
Brand: NSP
Interviewee:  Richard Priestley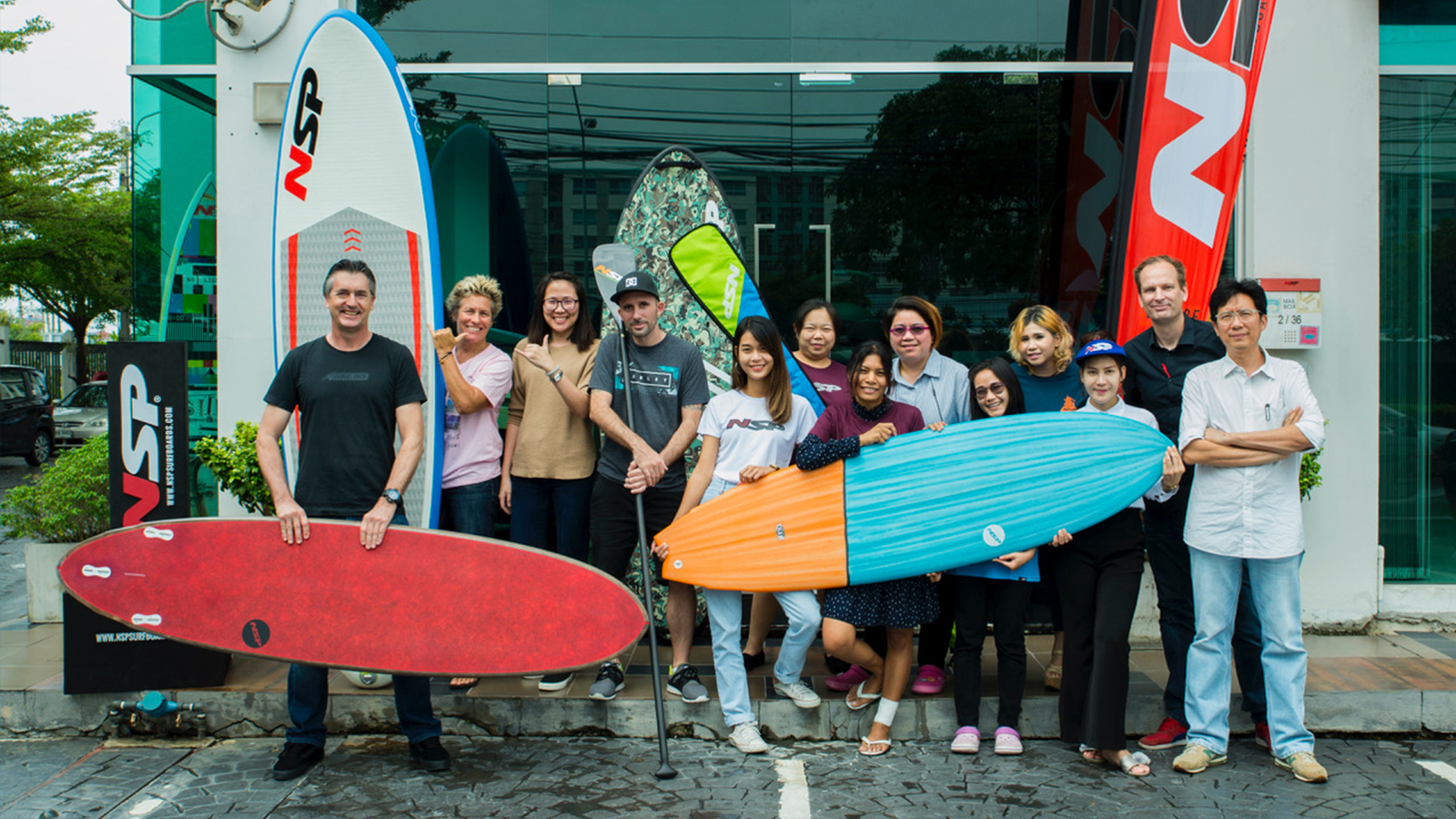 OVERALL TREND
Is the market expanding at the same pace than the previous years? (one or two-figure growth?) What about the demographics of your end consumers? (kids, teens, adults, senior surfer, male/female…)
I think the entry level market is growing again, albeit conservatively, after a number of years of stagnation. The construction, performance and aesthetics of the two main brands in this sector have essentially deposed the many 'cheap imports' and the pricing has remained super competitive. The entry-level customer is getting better value for money than ever. NSP have brought their prices down significantly to compete directly with the other key entry level brand and have for this season introduced 'white' boards – so retailers have an even lower starting price point.
Which areas/countries register the strongest growths?
The UK continues to be a really strong marketplace. With the good bricks and mortar stores doing particularly well.
BOARD DESIGN
The performance/hybrid shortboard is a staple design, but what are the subtle evolutions for 2018?
NSP hybrid plays to all the strengths of the genre: shortboard tail for performance and wider nose for paddle power and stability, flatter rocker and added width for easier catch and more speed generation, pulled-in round tail for bite and hold particularly in steeper waves and a five fin box system to suit all rider preferences.
Retro-inspired models are doing good as well, driven by the comeback of the traditional fish design in the last 2 to 3 years. Do you confirm?
Yes the fish is the perfect entry level/intermediate shape: the wide nose pumps volume under the chest for floatation, paddling power stability and easy entry into smaller waves, a slight hip in front of the fins reduces the area under the back foot creating a pivot point for snappy turns.
Do entry-level boards benefit from those previously mentioned trends (the shorter yet easier hybrid shortboard, the chubby outline and good looking of the neo-retro models…)
All the NSP entry level boards (the Elements range) incorporate these design features and aesthetics – there is no reason these features can't be offered in great value boards.
Do you cater to the longboard user?
Within our entry-level range, we carry 6 lengths from 8'0 to 11'0 delivering versatile longboard performance, with technically advanced construction at great retail price points. For the more soulful, old-school surfer we offer the Endless range of Cocomat composite technology and PU – glide, nose riding and effortless rail to rail transitions and drop knee cutties.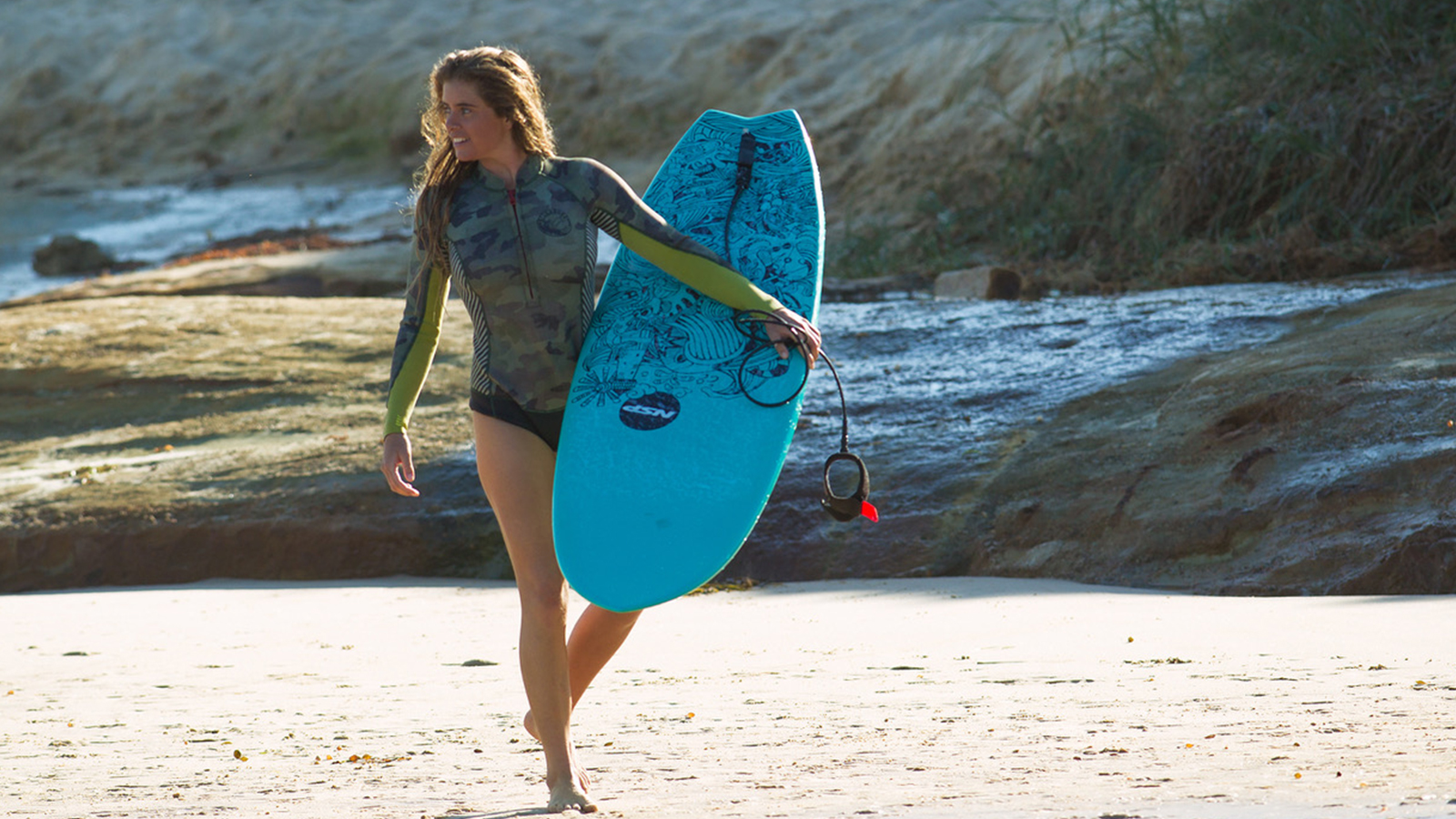 CONSTRUCTIONS
Fancy EPS stringered models are making much noise: is the traditional PU model (soon) dead?
Without a doubt, the new technologies offered by NSP for the entry-level product deliver such benefits in terms of shape reproduction, dynamic flex characteristics, weight durability and above all price point – it is difficult to argue against, particularly now the use of eco-friendly bio-resin has been incorporated
Are top techs from the premium models trickling down to the lower ranges?
Yes, new and sustainable materials, that were once the reserve of the more expensive products are filtering down the price ranges almost immediately nowadays.
What's your take on advanced constructions for 2018?
It seems to be more of the same, a little bit of smoke and mirrors, people are refining proven constructions, the main advances are in the eco-friendly constructions.
PUBLIC DEMAND
What are your top 3 selling boards? (Why those?)
Elements Funboard 6'8-7'6, Elements Longboard 8'0-10'0 and Elements Fish 5'6-7'2.
Are you spotting a theme here?
The NSP Elements range offers fantastic value for money and for the retailer covers their total entry level/ intermediate offer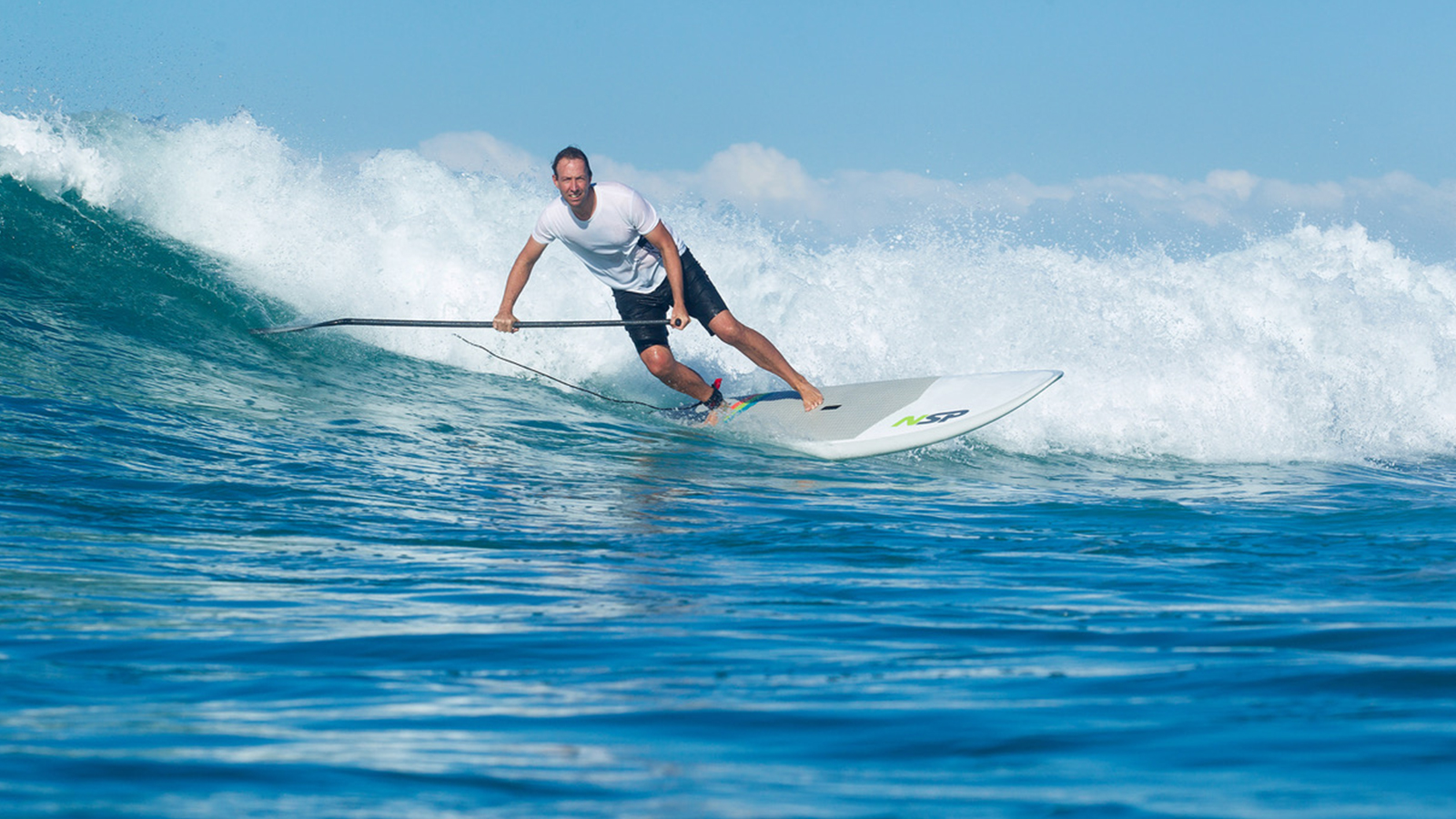 PRICE POINT
The high-end shortboard is getting closer to the 1.000 Euros mark (well, at least breaking the 900 Euros): price isn't an issue, quality/performance is? Is the 600 euro segment (in shortboards) of any interest?
NSP is firmly in the sub €400 sector, where we offer phenomenal value for money intermediate shortboards. There is definitely a place for €1000 shortboard, which delivers performance in both shape and technology (not fashion), but I am concerned for the middle segment and what that delivers for the consumer
GO GREEN
What is the house politics regarding greener materials, wastes and safety conditions on the production line?
The drive for greener technologies is paramount. NSP, using epoxy and composite construction has always been on the environmental front foot, simply as a function of the durability (and therefore reduced landfill) of their products over traditional construction.
NSP was the first to incorporate SecureCell EPS blanks – resulting in almost zero foam dust waste.
NSP Cocomat technology uses sustainable coconut husk to create a lightweight, strong micro sandwich. For 2018 we have partnered with 'Harmless Harvest' and the husks will be supplied from organic and fair-trade certified farms.
NSP uses bio-based epoxy resin, deriving up to 28% of its molecular structure from plant matter.
NSP uses water-based dyes in the Cocomat construction.
NSP is proud to be recognised by 'Sustainable Surf's' Ecoboard project, with 90% of our boards to feature Sustainable Surf's Ecoboard logo.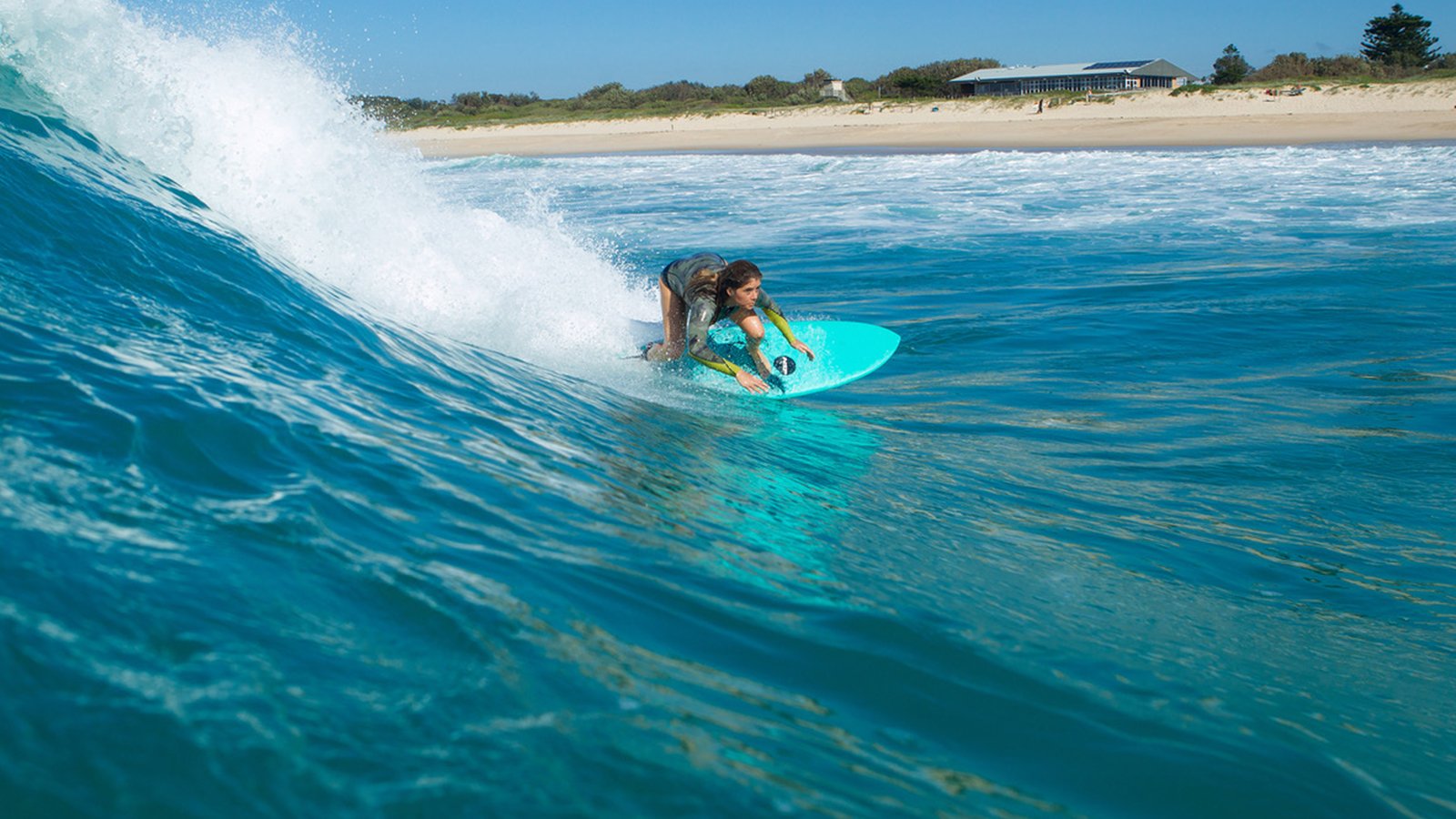 RETAILERS' HELP
What do you offer to shop owners so they can still have an edge on the sales pitch (compared to the online info)?
We offer next day delivery, considerable stock back-up, B2B live stock website, retailer training, demo boards, in-store POP – all the things you would expect from a good wholesaler. Importantly we do not appoint too many retailers, therefore they are not forced to compete with someone else in the same area and give away margin.
KEY PRODUCTS
Take us through your two key products for 2018.
NSP Elements Funboard 7'6 – new shape and graphics for 2018. A stunning combination of fantastic value, durability and performance. Semi-rounded nose, low entry rocker and more volume up front give more paddle power and early, easy wave catching. The domed deck allows a forgiving and sensitive rail feel, while the pulled in rounded pintail adding control in bottom turns and cutbacks. Concave bottom provides fast water transition through to the tail, providing enhanced balance and control. All boards in the Elements range come with 5 fin boxes. Great new graphics and entry-level price points.
NSP Cocomat Endless 9'6 and 10'0 – Glide and soulful classic style. Designed for the purest longboarder seeking endless glide. Neutral egg-shaped rails at the tail promote drag for noseriding and hanging 10. 'V' under the trim area gives endless rail to rail transitions and drop knee cutties. The bottom shape and tucked-edge rail design provide the positive feel and controlled and stylish performance. Available in both Cocomat technology and PU construction.