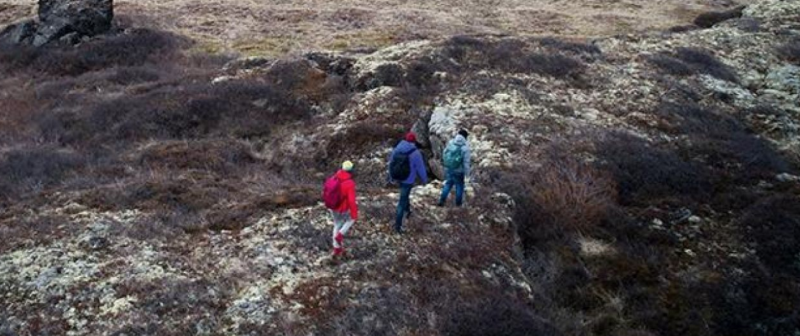 evoc SS24 Lifestyle Backpacks Preview
Retail Buyers Guide: Lifestyle Backpacks SS24 Retail Buyer's Guide
Brand: Evoc
Interviewee: Alexandra Hlawitschka, Content Marketing Manager
How are you segmenting your SS24 lifestyle backpack collection and what are the price points?
DUFFLE BACKPACK 16
DUFFLE BACKPACK 16 (UVP €120) and DUFFLE BACKPACK 26 (UVP €140) also available as WEEKENDER 40 bag. The backpack for every day or the days between trips. Thanks to the smartly positioned compartments, everything you packed is within easy reach. The DUFFLE BACKPACK endures rain showers and the volume of the main compartment can be adjusted to the amount of stuff you bring – an everyday companion with a real talent for organization.
Waterproof and 100% PVC-free upper material
Lid with aluminium buckle which also serves to adjust the volume of the main compartment
Separate and easy to reach lateral compartments for a laptop, phone and keys
Detachable chest strap
MISSION PRO 28 (UVP €154 )
The MISSION PRO 28 is the multi-functional organisational wizard in EVOC's travel collection and an indispensable everyday companion. No matter how remote your travel destination may be: If there is WLAN you can combine your job with the ultimate adventure. With the MISSION PRO you can take your office with you. The quick-access back compartment is padded with high-quality, embossed, soft-touch material and offers enough space for a 15-inch laptop and your tablet, while the main compartment features several dividers for magazines or documents. Your passport, mobile phone and the like will definitely never get lost when stowed in the additional top compartment with key holder and water-repellent zip. Pens, memory cards and necessities go in the backpack's front compartment – in the "to go" desk drawer, so to speak. Store your charger cable and headphones in a separate external compartment on one side and your obligatory drinking bottle in a flexible mesh pocket on the other to have it right at hand at any time. The top-quality carrying system of the MISSION PRO is enhanced by a completely stowable hip belt with breathable mesh insert, which provides for optimum load weight distribution onto the hips when the backpack is fully loaded. The chest belt is height-adjustable or entirely detachable for even more carrying comfort. And to make sure you pass through check-in at the airport quickly, the MISSION PRO now features magnetic QUICK SNAP FASTENERS that are even easier to open and close.
MISSION 22 (UVP €95)
Schoolboys and schoolgirls, university students or anyone who likes having their laptop with them at all times will love the multi-functional organisational wizard, the MISSION 22, which comes in four stylish colourways. This top-loader backpack with drawcord features a laptop pocket that's integrated in the main compartment, and is a touch smaller than its bigger brother, the MISSION PRO. The pack has a slightly simplified interior, comes without detachable belts and is equipped with conventional buckles for closing. When it comes to ergonomics, AIR PAD SYSTEM and ventilation, however, the MISSION 22 as the second new member of the EVOC TRAVEL family makes no compromises either.
What materials are you using in your SS24 collection?
For our DUFFLE BACKPACKS and the WEEKENDER we use POLY 600D 2-TONE WR W/TPU. We use this TPU-coated fabric. It is relatively light, extremely temperature-resistant, and completely waterproof. That makes it perfect to withstand all the knocks and scrapes that come with travelling. And the best: It is 100 % free of PVCs and PFAS. For our MISSION and MISSION PRO we use a PU coated Polyester 600D. It is a tear-resistant, lightweight and water-resistant polyester fabric.
What colours and prints are you featuring in your SS24 collection?
For our TRAVEL / LIFESTYLE products we use classic black, our Multicolour special edition, steel, dark olive and curry.
What efforts are you implementing towards sustainability?
https://www.evocsports.com/Company/Corporate-Responsibility/