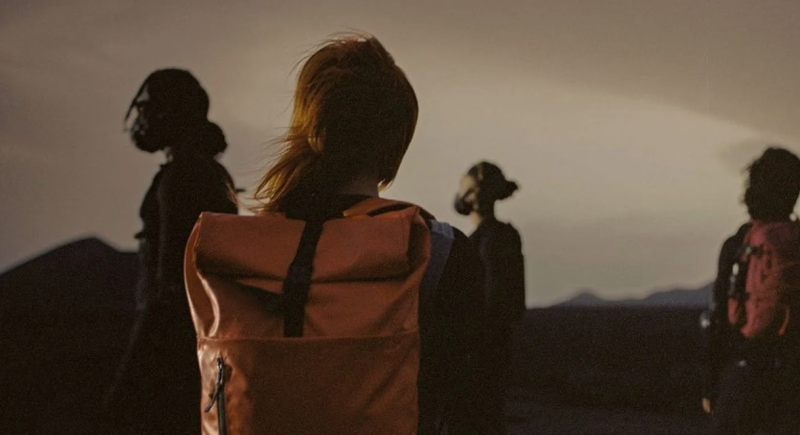 EastPak SS24 Lifestyle Backpacks Preview
Retail Buyers Guide: Lifestyle Backpacks SS24 Retail Buyer's Guide
Brand: Eastpak
Interviewee: Domitille Parent, Eastpak Brand VP
What are the main current trends in the lifestyle backpack market?
In the lifestyle backpack scene, we're noticing a shift from regular backpacks to daypacks! Your backpack now needs to work for you from morning to night, serving up the perfect combo of functionality for your commute and job, while still being stylish to follow you into the evening.
What were your best sellers in SS23?
In SS23, one of our best seller's was the Travelpack – a piece that can be carried as a holdall or a backpack – a true luggage/backpack hybrid. The Travelpack has a built in laptop sleeve and is cabin size for many airlines which. With some airlines changing their cabin allowances, more and more consumers are opting for holdalls and backpacks as their carry-on luggage.
How are you segmenting your SS24 lifestyle backpack collection and what are the price points?
As an exemple our Padded Pak'r is 55€ and the spec'ed up version the Day Pak'r is 60€, distributed at exclusive partners. We are expanding on our iconic Padded Pak'r by incorporating essential modern features. A laptop sleeve, dual bottle holders, and security back pockets have become necessities for today's backpack users. In F23 we introduced the Day Pak'r, a day pack (as the name suggests) that takes inspiration from our classic Padded Pak'r but incorporates all these functions. The Padded Pak'r is priced at 55€, while the upgraded version, the Day Pak'r, costs 60€ and is distributed through exclusive partners only.
Which style(s) do you expect to grow the most in SS24?
We successfully launched the Day Pak'r (as mentioned above) in F23, and it is already showing incredible demand. We will continue to build on this new icon for S24 and beyond.
What are the most important technical features in your SS24 lifestyle backpack collection?
The laptop sleeve and the bottle holder are must haves in today's market!
What materials are you using in your SS24 collection?
At Eastpak, we prioritize the use of recycled materials as much as possible. All our printed polyester is crafted from 100% recycled materials. As for our solid colors, we use high-quality nylon blends that are renowned for their longevity and durability. This enables us to offer a 30-year warranty on the majority of our products.
What silhouettes are you featuring in your SS24 collection? Any construction techniques you'd like to highlight?
Our 'tear drop' shape remains our signature shape. This allows the bag to look stylish and not too bulky on your back!
What colours and prints are you featuring in your SS24 collection?
Each season, Eastpak introduces over 60 colors and prints, but the true standout pieces in our collections come through our collaborations. Excitingly, our upcoming collaboration with Looney Tunes will be released in December '23!
What efforts are you implementing towards sustainability?
Eastpak's motto is Built To Resist – meaning it is incredibly important for us to produce styles responsibly, incorporating as much recycled content as possible. However, we equally priotise quality, which is why we design and produce our products in a long lasting mindset. By doing this, we ensure that our products live up to their 30-year warranty!
How will you be supporting retailers with the SS24 sales?
We will continue to support retailers through our marketing strategy. This comes from elevating and energizing the brand at every touch point. Whether that's campaign launches, account excellence or collabs, we pride ourselves on our consistent brand messaging. In 2023 we took our Built To Resist brand campaign to Mars and have already seen great success across PR, events and OOH. For 2024, we look to evolve the campaign once more – so watch this space!