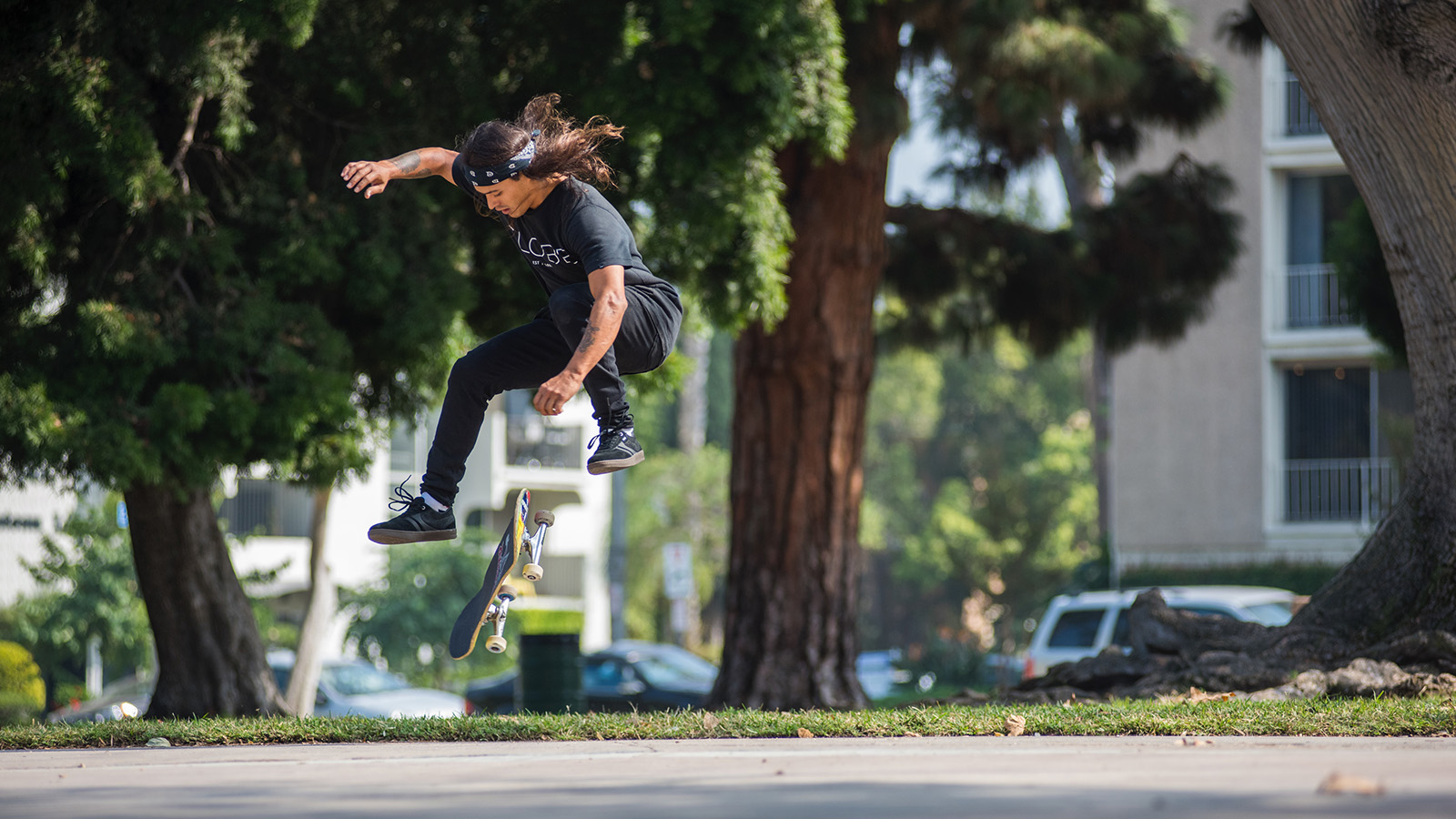 Globe SS20 Skate Shoes Preview
Retail Buyers Guide: Skate Shoes SS20
Brand: Globe
Interviewee:  Morgan King, Senior Footwear Designer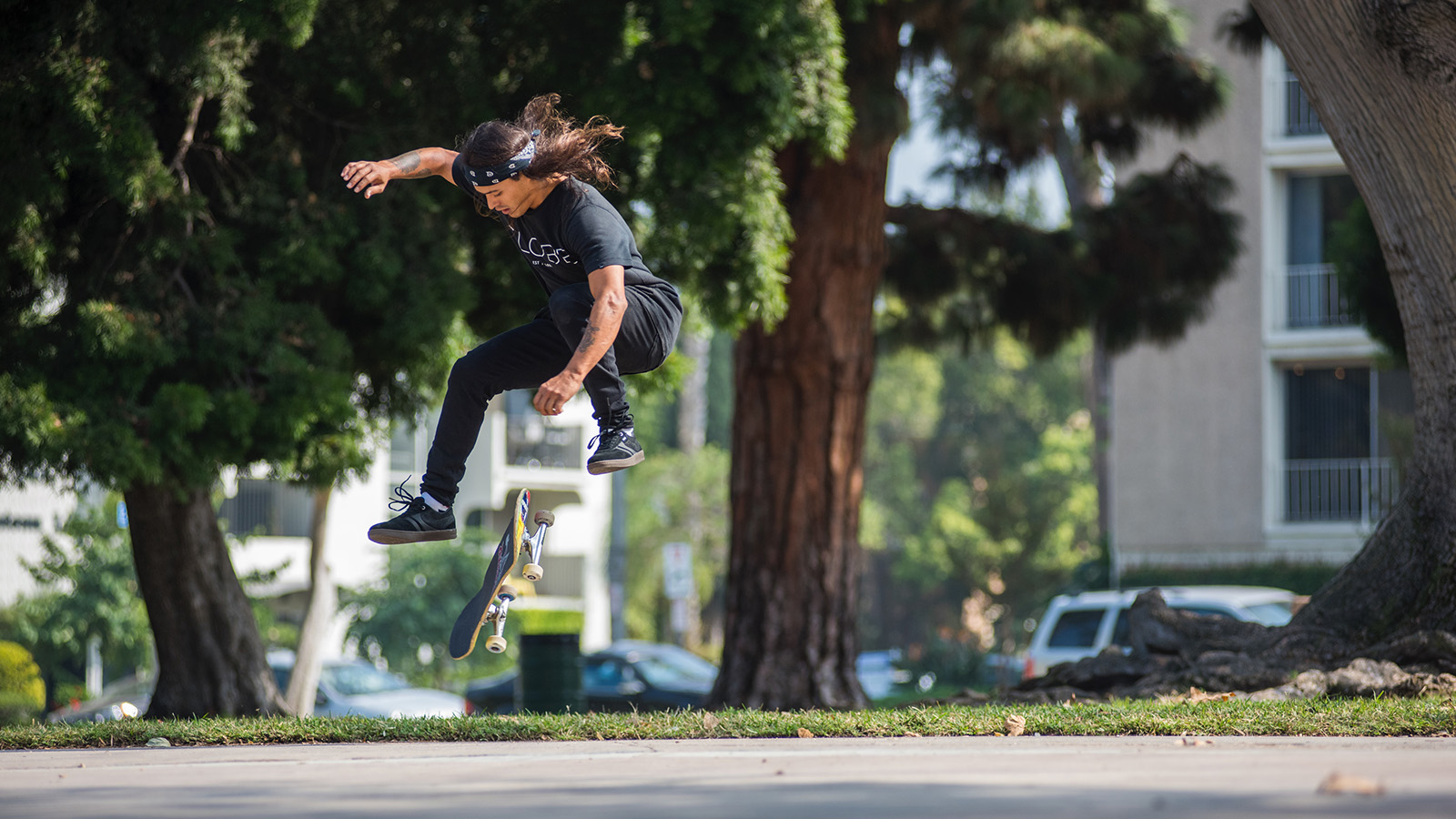 MARKET
What are the current big trends with boardsport footwear retailers need?
Anything original to the core of the brand DNA. In our world its chunky silhouettes that were born out of the 90s performance era, big, bold and jammed full of 90s tech.
What are your main price points for next season?
Our Chub products are quite competitive going from 80 up to 120 euros. Globe is known for this footwear category. Globe is competitive in terms of price on most products
How is the overall health of the European skate shoes market right now?
We hear that the classic skate shoe market is quite difficult for all brands, but we are seeing more and more skaters wearing chubbier silhouette which ties perfectly with the re-release of our classic CT-IV.
STYLES AND CONSTRUCTIONS
What are the cuts, silhouettes you are pushing?
Our heritage line of chunky shoes from the golden era of skate. We have re-purposed our line to offer something for everyone in these silhouettes. Offering new materials/colour iterations that aren't normally associated with skateboarding and as a result create a whole new spectrum of footwear.
Which colors are trending (except black, black, black)?
Anything depending on the style. We have patent white and black shoes on our classic CT-IV that would never have been considered beforehand but now it's an open field to create something new… anything new is trending.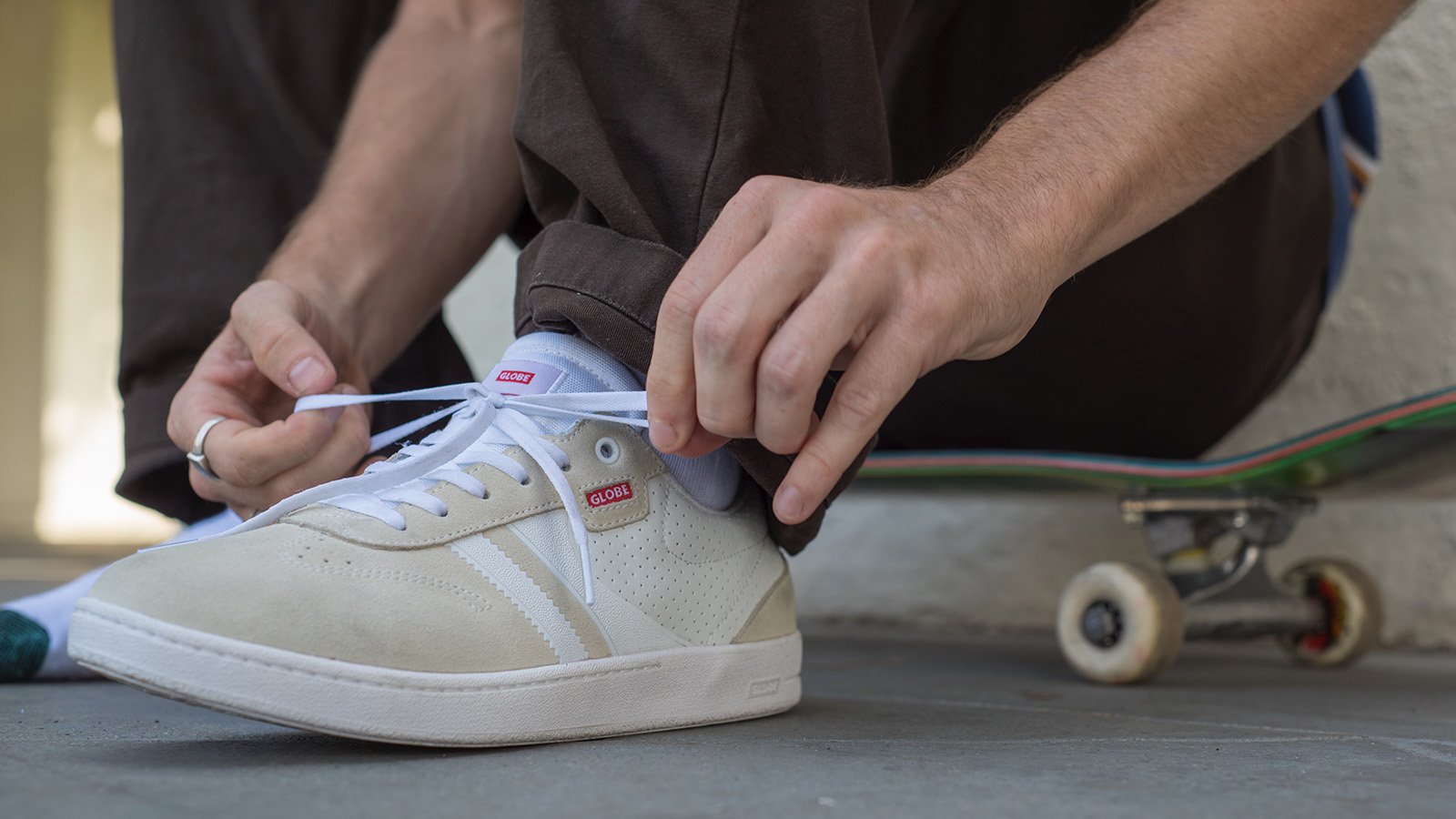 Which materials are you using and what are the latest trends?
Patents/Bold splices of high vis color/animal prints.
Are you seeing demand for specific kid's and women's skate shoes?
Women's for sure – not necessarily for skateboarding but for fashion. It's fun and it makes sense so why not offer our chunky shoes in a non-binary light.
TECH/ECO
What are the main technical features customers demand from skate shoes?
Durability/board feel/comfort…..it's so personal. There is no true skate shoe that offers everything to everyone hence why our line is so diverse.
Which technical features are you the most proud of?
Globe is known for our sock fits and nitrocel.
Are you using sustainable materials/manufacturing/packaging in your shoes collection?
We have a new vulcanized model named "Low Tide" which uses sustainable sourced materials like water based glues, cork footbed – we are just getting started on moving the needle in the right direction in lowering our impact on the world whilst maintaining a sensible business plan. We are offering a plant a tree donation with the National Forest Foundation as a partnership to really give back. Expect to see more forward movement in this area in future.
BEST SELLERS
Please name and describe your 3 highlight pieces and items that retailers should definitely order.
Of course the CT-IV as this is on trend in terms of silhouette and a product we're doing a big push on right now.
The EMPIRE, our skate team endorsed style.
The Dover, which is a super comfortable, easy to wear casual slip on lifestyle shoe.