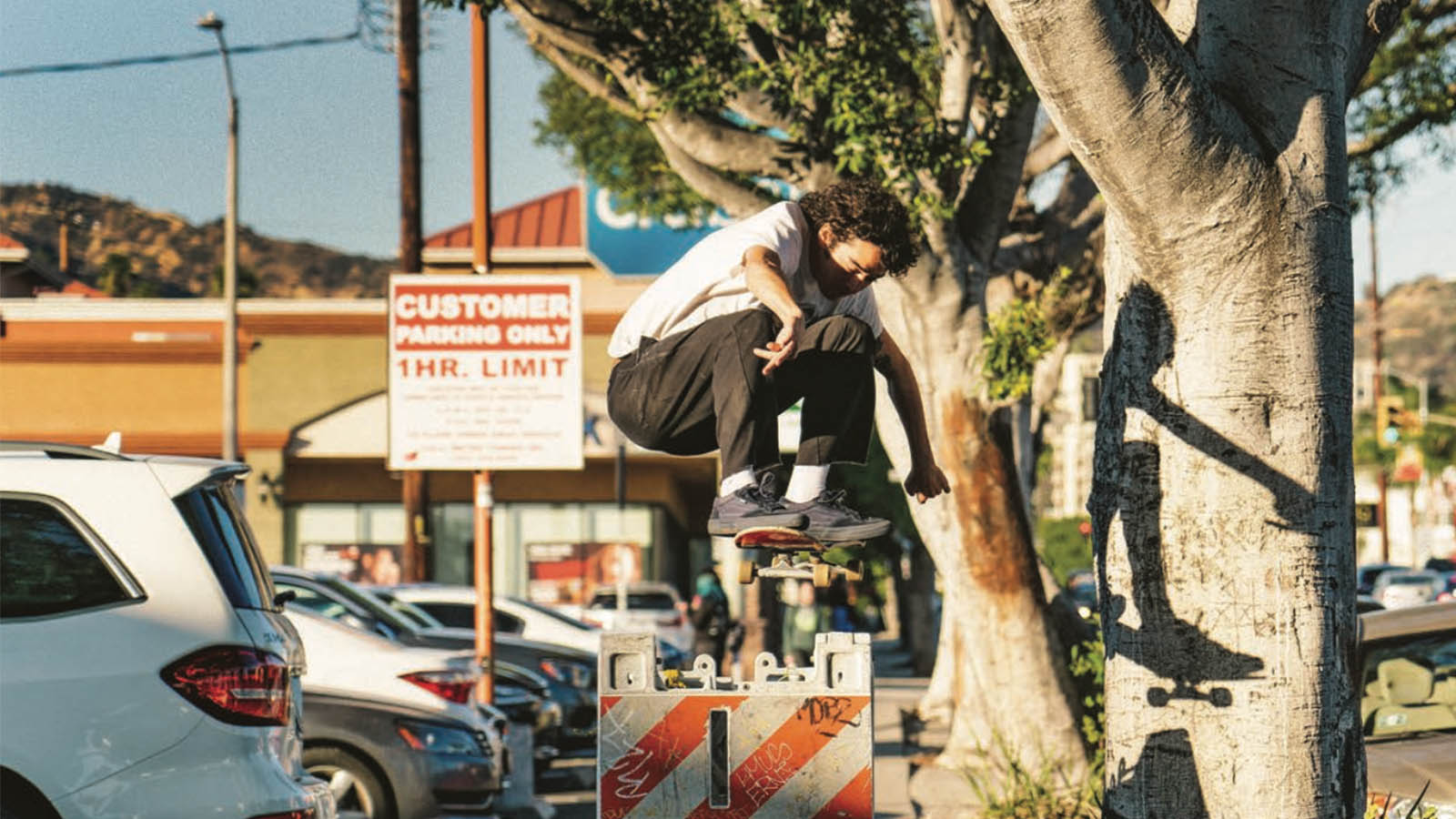 Vans SS20 Skate Shoes Preview
Retail Buyers Guide: Skate Shoes SS20
Brand: Vans Pro Skate
Interviewee:  David Atkinson, EMEA Product Manager, Pro skate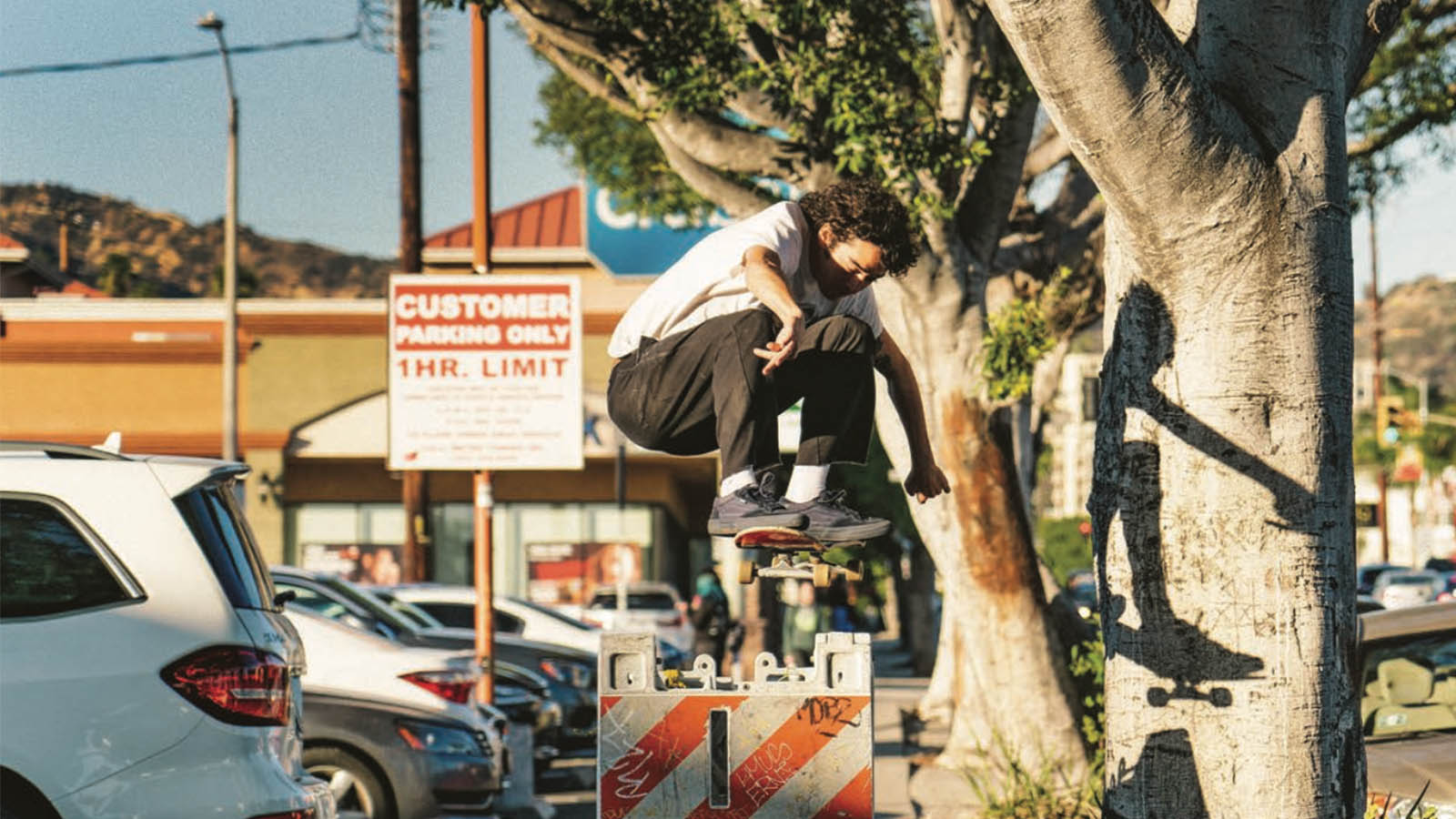 MARKET
What are the current big trends with boardsport footwear retailers need?
A mix of classic styling and tech. Make sure to focus on true skate product not skate lifestyle product – a mis-educated skater buying skate lifestyle can be burnt and not come back.
What are your main price points for next season?
We continue to offer a full spread of price points but what's really important to us is that we don't walk away from any of our Pro Skate tech features just to make a shoe cheaper. So, starting from the essential €70 price point you will get the newly upgraded footbeds and duracap in a skate specific model, all the way up to pinnacle tech with completely new constructions for €115 that really shows Vans can compete with tech. Overall, we have reduced prices slightly for Spring.
How is the overall health of the European skate shoes market right now?
There is so much exposure to skateboarding right now – in fashion, The Olympics etc. that there is definitely growth of skate footwear, but it is still slow steady growth. It's hard to know exactly who is buying the shoes – skaters or non-skaters, but if you're out there in parks and the streets it definitely feels like skating is on an upward curve, especially women's skateboarding.
STYLES AND CONSTRUCTIONS
What are the cuts, silhouettes you are pushing?
We are definitely pushing innovation and tech, in all its forms. At one end we are pushing the limit of what's possible for skate footwear at Vans using our innovation centers and our athletes to make the most advanced shoes we have ever made – like the new AVE shoe. But at the same time, we are also innovating across the board by developing new tech that can go across the whole line. Vans Ultracush HD footbeds were already widely known as the best skate footbeds but we have developed it to make it even better, you're going to see that tech upgrade across the whole line. More than ever we have a good balance of cupsole and vulc – and of course our combination vulc/cup – Wafflecup as found on Kyle. Walkers and Gilbert Crocketts Pro Shoe. Skaters more than ever are aware of the benefits of different types of construction and are choosing the one that works for them.
Cut wise we are introducing a few more mids as these are definitely working, Sk8-Mid Pro is back, more Half Cabs and the new Rowan Pro signature shoe for Rowan Zorilla. We continue to introduce our archive models with the Pro Skate upgrades, and these are working well.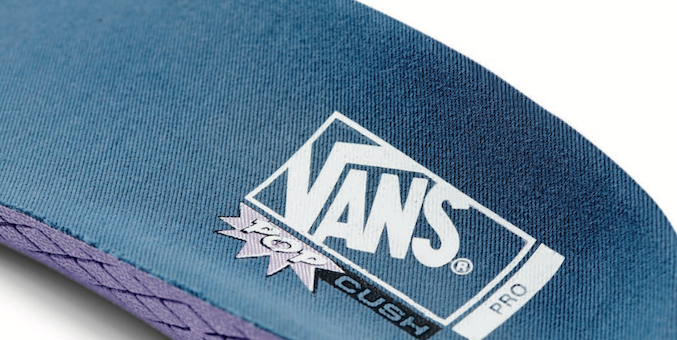 Which colors are trending (except black, black, black)?
Early 90's inspired tones – earthy colours with dark or black midsoles. White suede, especially with gum.
Checkerboard is still trending well for us.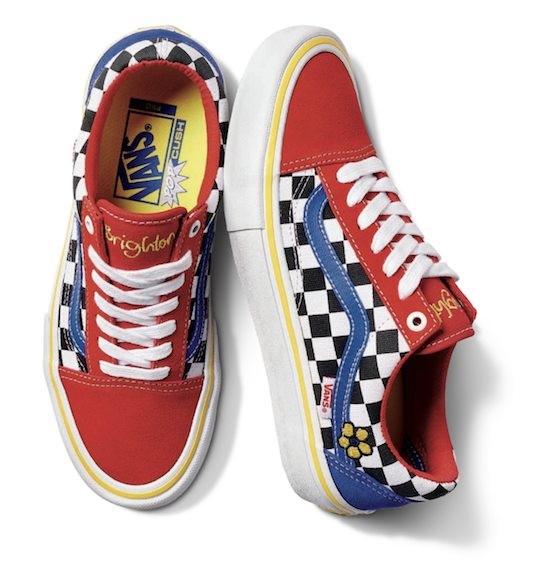 Which materials are you using and what are the latest trends?
For uppers Suede/Canvas combo is hard to beat for this season, durability of suede mixed with canvas to keep the shoes shape and not make it too hot for the warmer months – still making sure suede is in the high resistance areas as much as possible so the shoe will last when being used for its intended purpose. All Canvas shoes are backed with duracap for more durability, but we all know duracap backed suede is going to last longer.
Are you seeing demand for specific kid's and women's skate shoes?
We now offer all our Pro Skate line down to a US3.5 with full Pro Skate spec, so there is very little demand for kids shoes – the same goes for women's – however we continue to work on women's specific projects every season (With Brighton Zeuner for SP20) which continue to be really well received.
TECH / ECO
What are the main technical features customers demand from skate shoes?
Durability remains no.1 but it really needs to be accompanied with boardfeel, cushioning and comfort.
Which technical features are you the most proud of?
The fact that we have just updated our already brilliant footbeds to PopCush so they are even better (longer lasting rebound, better impact absorption) is awesome. Likewise, we will be introducing a new rubber compound for our outsoles in Rowan Zorillas new signature shoe that will be even grippier and more durable than the current wafflegrip. At the top end, the AVE shoe with Rapidweld upper, Luxliner and the insane new Ultimate Waffle construction is easily the lightest, best performing and comfortable shoe Vans has ever made.
Are you using sustainable materials/manufacturing/packaging in your shoes collection?
Our shoe boxes are made from recycled materials and we source all of our cotton using the Better Cotton Initiative (BCI). BCI works to reduce the environmental impact of cotton production. We also set our standard very high for our own facilities, our goal is to power all our owned and operated facilities globally with renewable energy by 2025. We are experimenting with sustainable materials that we hope to be able to use more and more going forward.
BEST SELLERS
Please name and describe your 3 highlight pieces and items that retailers should definitely order.
The highlights for this Season will be:
The Rowan Pro – Rowan Zorilla is blowing up after his standout part in The Supreme Video and with the new Baker video coming soon so it's the perfect time to launch his first signature shoe. Rowan wanted an early 90's inspired shoe and this works perfectly with the trend we are seeing but also the shoe has 2 completely new tech upgrades in it with Sick Stick rubber and the PopCush insoles.
The AVE Pro – This will be the second season of this shoe and the level of performance and comfort in this shoe is definitely going to have to earn­­ some loyal fans, and AVE's requested full blackout for this season is going to go.
The Pro Classics are all still on fire but especially the Slip-On Pro, and Slip's always perform great in SP/SU.