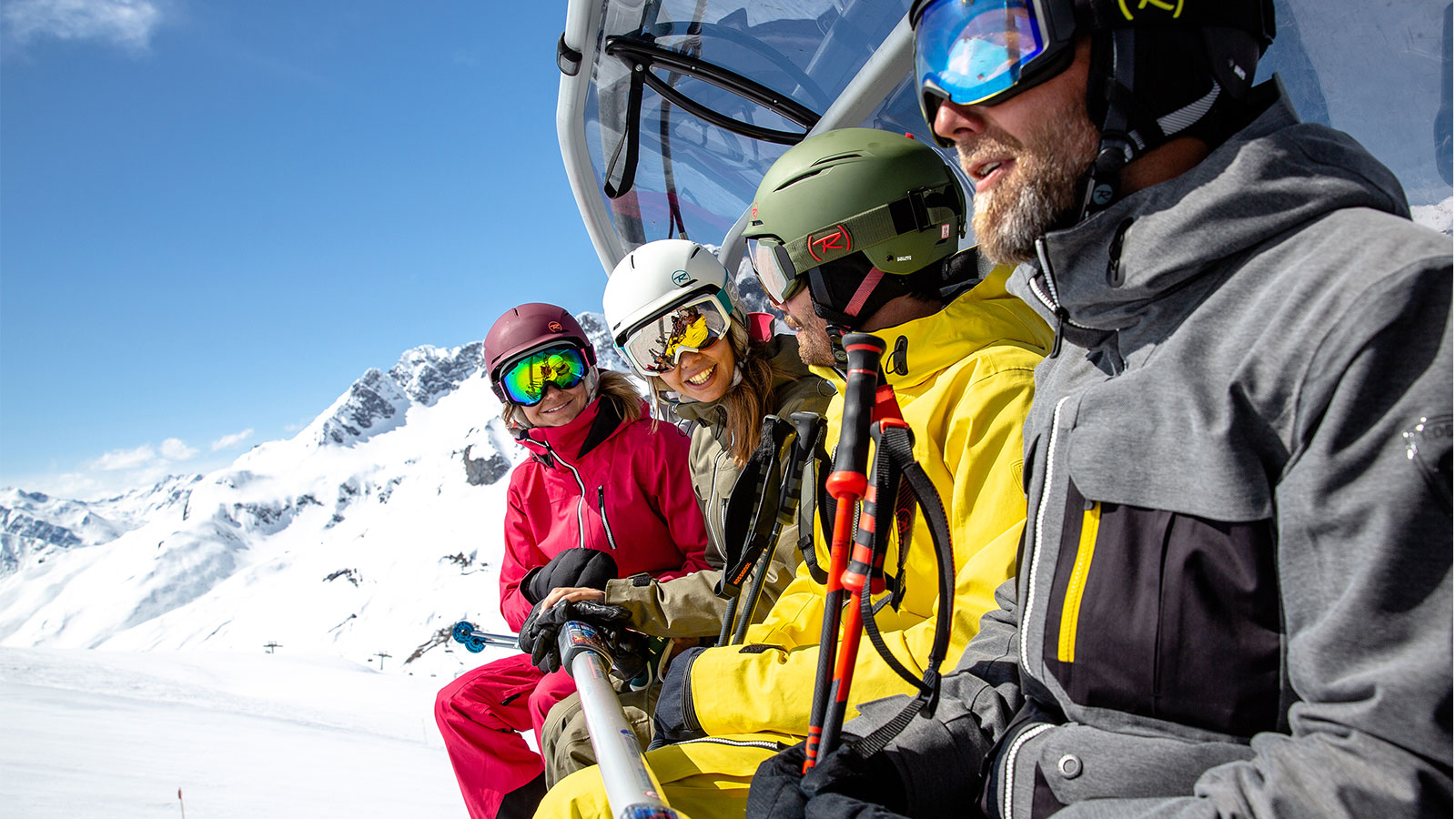 Rossignol FW 19/20 Snow Helmets Preview
Retail Buyers Guide: Snow Helmets FW19/20
Brand: ROSSIGNOL
Interviewee:  Aurélie ZUCCO – Business Unit Manager Technical Equipment (Helmets, goggles, poles, protection & bags)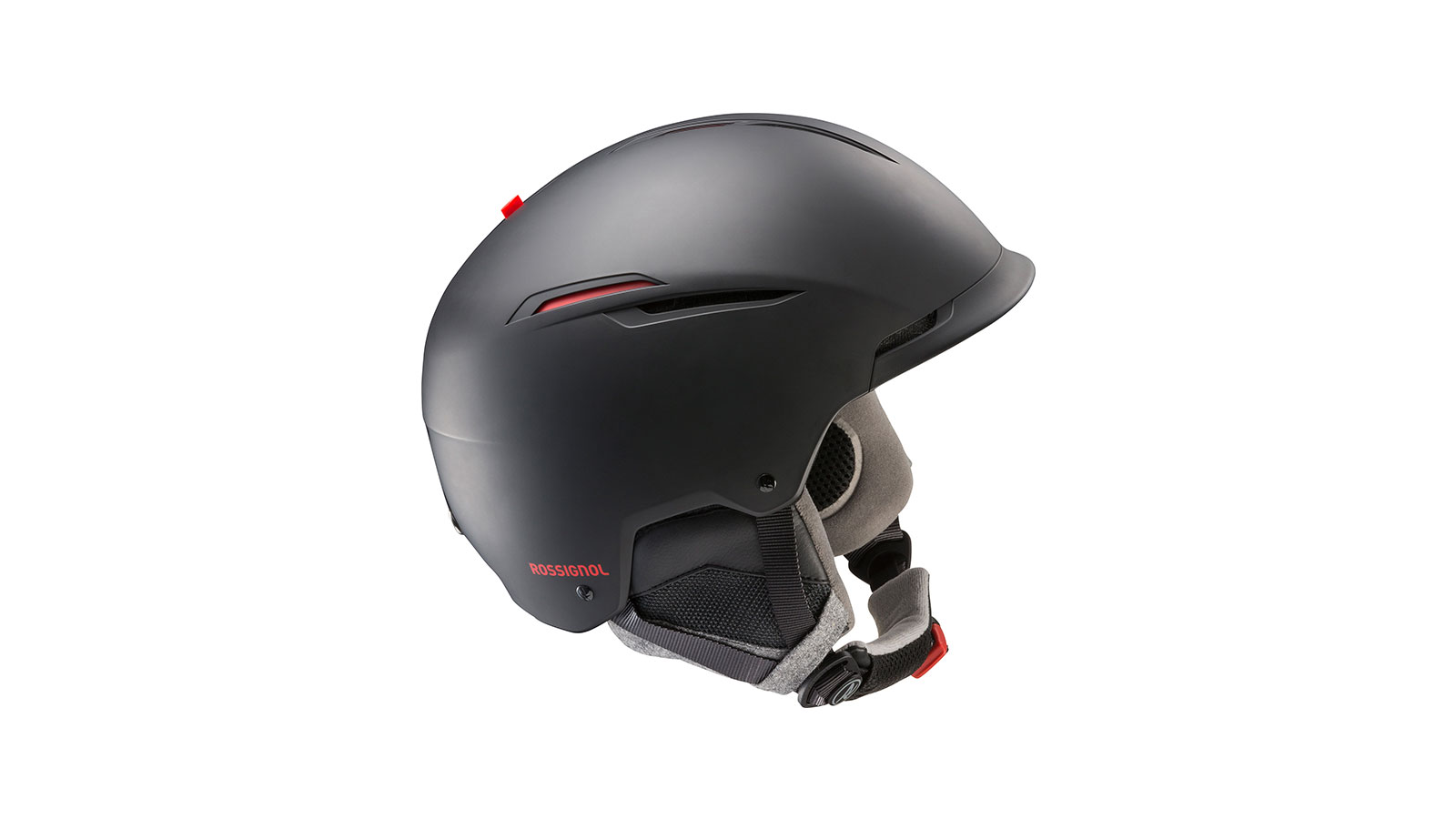 What are the main trends in the helmet and/or snow protection market for action sports in FW19/20 and how do you address them with your products?
Safety first – Skiers are willing to spend a great time in the mountains, to enjoy their ski sessions with their friends and experience new things safely. They want to get properly equipped to express their passion and be secured. The helmet market is extremely competitive, with various technologies solutions providing high-performance products through improved comfort, adjustable fit, airflow management, thermal insulation, hearing solutions….which can make the mountain-addicts confused in their product choice!
Do you have any new models, accessories or innovations in the pipeline for FW19/20? Please talk us through them.
For FW19/20, Rossignol will offer 3 new helmets style to meet specific market requirements:
– ALLSPEED Visor, which is a new visor helmet featuring IMPACTS technology
– TEMPLAR, an all-mountain helmet with a new design, R-Fit system and IMPACTS technology
– WHOOPEE, the latest junior helmet with an improved fit and IMPACTS Technology
Our key innovation within Rossignol Helmet product range is IMPACTS technology.
After taking into account the actual day-to-day usage of a ski helmet including, storage, transport, and usage, Rossignol has developed a new technology that protects you longer. Even low-intensity shocks that leave no visible trace can alter the protection helmets provide and negatively affect resistance to future impacts.
Rossignol has combined its technical expertise, knowledge and support with ARPRO to build a strong collaboration and develop the safest and most sustainable solution for ski helmets through IMPACTS technology.
The IMPACTS technology helmets are resistant to multiple impacts, in particular, low intensity hits with a unique properties' material which does not deform permanently after impact, but returns to its original shape with no loss of performance. This specific material is able to provide consistent shock absorption and better protection over time and enables premium protection in a lightweight helmet with increased structural resistance, as well as thermal and acoustic insulation.
IMPACTS Technology offers premium protection against multiple impacts without compromising on weight, style, or comfort.  IMPACTS PROTECTS YOU LONGER!
Are your products targeted to specific customers/rider types?
We cannot develop one single style to fit all the specific riders' type and the different markets' specific requirements – We are making a tremendous analysis on the ground, in different countries, with skiers, athletes, retailers to understand what are the key features to improve and get the right answer to any riders, any country and any ski level….not an easy task but a key one to develop the right products!
What about price points, what is your standard here and where is the development going?
The job starts on the shops – We are analyzing the global product offer from competition, the different price points, we hear the customer feedbacks to set-up our targeted market price points for our new products from Rental segment to Junior, beginner's skiers to expert and top athletes. Rossignol is a global brand which aims at addressing product offer to any mountain-enthusiasts.
Have you noticed a change in attitude towards wearing snow helmets/ protection? Do you think people are generally more risk-averse in recent years?
People are aware of the mountain risks from a collision between 2 skiers to a fall or speed in a steep slope… Most of them are wearing helmets to feel safer while skiing. They know perfectly the dangers of mountain and ski.
In which area do you see the biggest growth in the helmet/protection market?
The core markets in Europe, US and Canada are mature in helmet and protection equipment, but some new markets are expanding, especially in Asia where a huge educational support need to be prepared to help them to find the right product to protect them properly
Describe your POS materials for retailers?
Selecting the right products is not enough for retailers to promote different product offers & technologies. Retailers need additional support to highlight innovations and explain product features. This is why we are developing different tools to support our retailers from specific displays to leaflets, videos, training, goodies, contests and give them the best support possible.
Please talk us through your 2-3 keys models for FW19/20.of both helmets and protection.
TEMPLAR IMPACTS features a new modern and attractive shape with a sober and smart design and offer riders active venting system, adjustable fit system, improved padding and IMPACTS Technology to protect riders against multiple impacts. Its perfect match with the Maverick Sonar goggles ensures you to navigate the ever-changing conditions for a better anticipation of potential risks, to increase safety and performance.
The new RPG VEST SR offers ultra-light and breathable back protection with SAS-TECH multi-impact foam, compliant with EN-CE 1621-2 norms. Features a front zip and waist belt with breathable, stretch mesh fabric for improved breathability and fit.