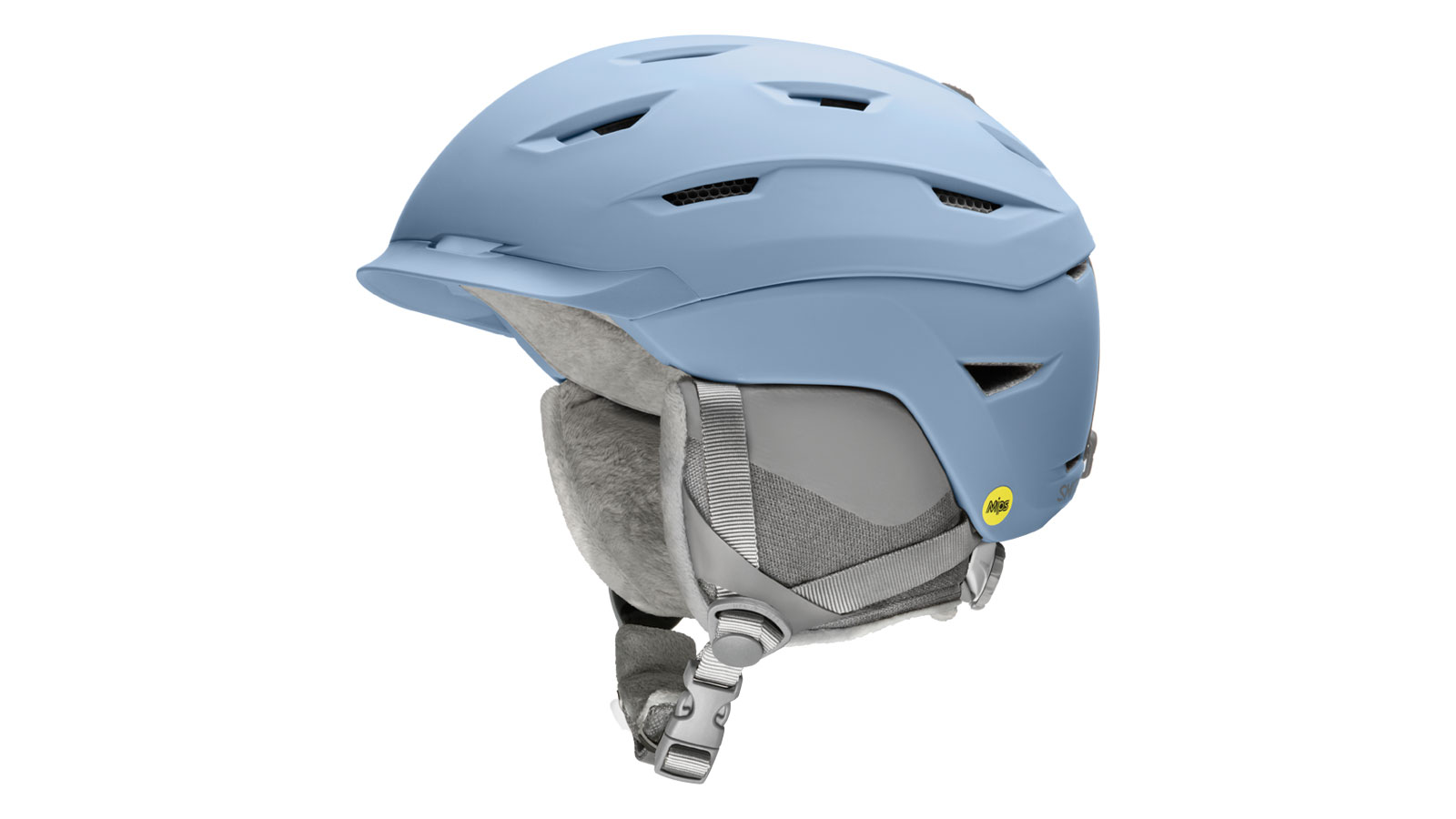 Smith FW 19/20 Snow Helmets Preview
Retail Buyers Guide: Snow Helmets FW19/20
Brand: Smith 
Interviewee:  Cale Meyer Marketing Manager- Snow
What are the main trends in the helmet and/or snow protection market for action sports in FW19/20 and how do you address them with your products?
A major trend we've seen from consumers and retailers is the demand for MIPS only product. As rotational impact protection becomes a standard across all helmet categories, Smith designs its helmets around the MIPs fit system to fully integrate the technology to provide the best fit with an function for helmets on the market. Combining rotational impact technology, with our industry leading protection material Koroyd—we feel that we've created our own category of protection.
Within our 19/20  product line, you'll find that we took the Smith protection story and applied it to one of the most progressive helmets for the youth featuring MIPS, Koroyd and an all-new Grow With Metm concept to raise the bar in helmet stands for youth.
Do you have any new models, accessories or innovations in the pipeline for FW19/20? Please talk us through them.
For the 19/20 season, we're launching three new helmets, the Level and Liberty designed for all mountain freedom. From athlete research, we designed an active ventilation helmet around the MIPs liner that integrated our most innovative impact protection material. So whether you're looking for a helmet that allows you to take on-piste ripping to a whole new level while providing the liberty you need when searching for powder off-piste.
We're most excited to launch the all-new Prospect Jr. The Prospect junior takes all the bells and whistle form our high-end product but designed to fit as a child grows throughout the years as a grom. The active ventilation, MIPS technology and Koroyd provide the protection story for your child as they grow from Pizzas to French Fries.
Are your products targeted to specific customers/rider types?
As we believe that Koroyd is one of the most innovative protection materials in the marketplace, we've revamped our helmet range to incorporate Koroyd at all different price points and positions in the market. With these strategically placed products in the line creates more options from your most progressive backcountry expert to the casual holiday enthusiast—making Smith's offering available for all skiers and snowboarders.
Have you noticed a change in attitude towards wearing snow helmets/ protection? Do you think people are generally more risk-averse in recent years?
When you look in the lift lines, you see more and more people on the hill wearing helmets. We've seen an increase in the units of helmets continue to grow. From a general perspective, it seems that users are becoming more and more aware of how innovations can add protection on the hill.
In which area do you see the biggest growth in the helmet/protection market?
We continuously see a demand for a new and improved impact protection materials. We work closely with Koroyd to make sure we are meeting consumers demand through continuous innovation in our helmets.
Please talk us through your 2-3 keys models for FW19/20.of both helmets and protection.
Level
Now it's your turn to level up. Combining Smith's advanced hybrid shell construction with the pinnacle protection of lightweight, ventilated Aerocore™ technology, the new level helmet offers best in class performance and style. By utilizing Smith's adjustable VaporFit™ fit system for an ideal fit, the Level provides complete comfort to help you carve up the big lines that inspire the sleek, sweeping design language of this compact, high-performance helmet.
PROTECTION
-Hybrid shell construction
-Aerocore™ construction featuring Koroyd®
-Low-profile regulator adjustable climate control
-20 vents
-MIPS® system available in all colours
FIT
-VaporFit™ adjustable fit system
-Removable Snapfit SL2 ear pads
-XT2® anti-bacterial performance lining
INTEGRATION
-AirEvac™ ventilation
-Outdoor Tech® audio systems available
Liberty
Total mountain freedom is now at your fingertips. Introducing the all-new Liberty helmet from Smith. Offering best-in class, ventilated Aerocore™ protection featuring Koroyd®with adjustable climate control – the Liberty excels in any condition, giving you the all-mountain freedom you deserve. Combining a cosy XT2® performance lining with Smith's own adjustable VaporFit™ adjustable fit system provides riders with exquisite, all-day comfort. Whether riding in bounds or off-piste, the Liberty gives you the confidence to explore wherever the mountain may take you.
PROTECTION
-Hybrid shell construction
-Aerocore™ construction featuring Koroyd®
-Low-profile regulator adjustable climate control
-20 vents
-MIPS® system available in all colours
FIT
-VaporFit™ adjustable fit system
-Women's XT2® anti-bacterial performance lining
-Snapfit SL2 ear pads
INTEGRATION
-AirEvac™ ventilation
-Outdoor Tech® audio systems available
Prospect Jr
Introducing the all-new Prospect Jr. featuring the worlds first helmet liner system that grows as you do. UtilizingSmith's Grow With Me™ dual-stage liner system, the prospect Jr.'s stage one and stage two liners cover the largest head size range in kid's helmets today. Tested and developed with MIPS® rotational protection system and ventilated Aerocore™ protection featuring Koroyd® – theProspect Jr. refuses to sacrifice protection, year after year.
PROTECTION
-Lightweight in-mould construction
-Aerocore™ construction featuring Koroyd®
-Regulator adjustable climate control
-14 vents
-MIPS® system available in all colours
FIT
-Adjustable dial fit system (DFS2)
-Grow With Me™ dual-stage liner system
-Super soft, furry tricot lining
-Snapfit SL ear pads
INTEGRATION
-AirEvac™ ventilation