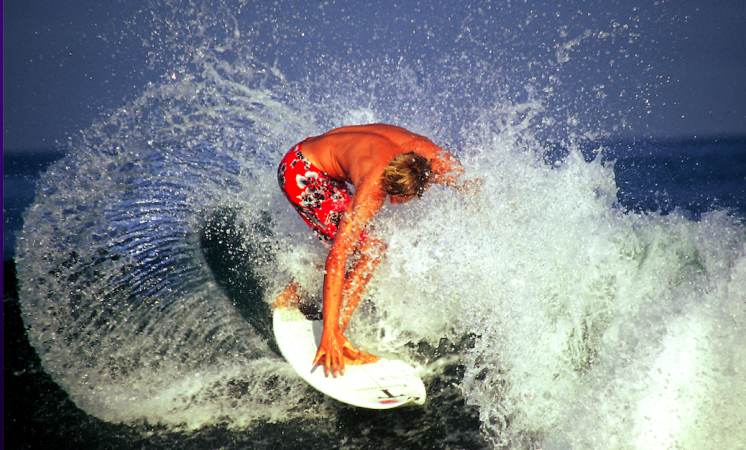 Himaya 2023 Sun Cream Preview
Retail Buyers Guide: Sun Cream 2023 Retail Buyer's Guide
Brand: Himaya
Interviewee: Stuart Knowles, Founder CEO
How do you target the action sports client?
Action sports has been our market since day one. It is due to the founder's background in action sports that he started the brand. We get involved in the sports ourselves and help to promote them. With his own participation background from Olympics to instructing and guiding, this provides a good background on how to target this market.
What ingredients are you using? Any innovations to talk about?
Himaya has been making mineral based sunscreen since 2002. The first sunscreen in the market was the SPF60+ waterproof cream. Since nearly 10 years, it is all natural creams with non nano zinc. Himaya is a cream that is water based. Without it being water based it would be a lotion and this makes it very hard to rub into the skin, and you will always have a white glow. This also leads to the user putting on as little cream as the correct amount to achieve the SPF stated on the label, 2 mg per cm squared. Creams are costly and notoriously difficult to formulate and pass the 3-year shelf life. Since Himaya has being making the creams for so long, we have the most experience in the market and achieved this. This is why with non nano zinc it rubs in transparent when correctly applied. We believe this is the best way to protect the user as 99% never apply enough sunscreen anyway and a lotion will exacerbate this behavioral issue even more. What we do not use is palm oil, bees wax, microplastics, chemical filters.
How do you address sustainability/eco friendliness in your products?
The concept of the Himaya was to make a cream that protected people participating in water sports whilst having no effect on the ocean. Himaya was the first company to do this over 20 years ago. Since then, we have continued to improve the formula by taking in our experience and collecting research. From the start we have wanted to make a brand that had no impact on the environment and society and strived to make this happen. For example, we do not use tubes in packaging. This is because 95% of all tubes end up burnt or in landfills in Asia, especially cosmetic and food tubes. This is why we use HDPE which is recycled everywhere in the world as it is easy to recycle. Furthermore, we use plastic as it uses six times less energy to recycle, than Aluminum. Glass is great, but the consumer travels to go to the sun, and so it is not practical for the consumer. Besides, online sale makes the CO2 footprint from the weight of the glass worse for the environment. In addition, we also offer a refillable system. This system reduces the impact of our packaging to almost zero. But we also offset our packaging by removing a bottle from the ocean for every bottle we sell. We then change this bottle back into diesel and give it to the fishermen who collect the plastic for use, so a circle offset system. We have had such policies for years and never even mentioned them, as they are just the personal beliefs of the founder. But since it has now become a fashion we decided to start to show that we do this and have been before Instagram or Facebook were even born. We have also had social policies and CO2 offsetting for years, Planting mangrove trees in Kenya (where the founder grew up) to protect the shoreline and fish and help sustainable fishing and biodiversity by employing locals. We believe now at a point where the company has no impact on the environment or society, with all its policy for production and business and offsetting.
Any exciting marketing campaigns coming up for your product line?
Himaya is committed to upholding its policy of marketing through support of sports and its participants. Acknowledging that marketing managers today are expected to be knowledgeable in eco-friendly principles, we are proud to publicize what we have been eco-friendly for the past 20 years and will continue to do, even when it is no longer fashionable. Our founder firmly believes that all businesses should operate in this manner, rather than just for marketing purposes. We are confident that this honest approach will ensure success for Himaya.
What other benefits, apart from sun protection, does your product offer?
Our creams are also, enriched with seaweed and high alpine flower oils which help to retain moisture in the skin, especially when exposed to harsh environments for long periods. This is because these plants have to do this for their own survival, and we use these natural properties to boost our own natural protection. Moreover, using Himaya has no impact on the environment, making it an environmentally friendly choice.
Why should retailers stock your brand & your latest collection?
Himaya is an exemplary brand that is dedicated to the action sports market and protecting those from the long-term effects of sun exposure. It has always been eco-orientated and has shown this for 20 years. It is a brand the shops can rely on to keep doing what it has done for years and will continue to do in this market segment. Not only that, but it is a brand with a true history in this field, which will make it a reliable partner for retailers to trust.
What POS are you helping retailers out with?
Display stands have been traditionally made from plastics or cardboard. We have decided to use wood off cuts. Overall, display stands made from wood off cuts are a great way to reduce waste and make use of materials that would otherwise be discarded.
Best Sellers
At HIMAYA, we believe in providing the best possible protection from the sun. That's why we keep our range of sunscreens very simple, with just two options: SPF 30 and 50+. Our bottles are designed to be refilled, and we promote this fact, as it helps to reduce waste and save money. Our formulas are the result of personal experience and extensive field-testing. We work closely with a selection of formulation specialists and our team of seasoned sportspeople to develop and refine our advanced range of performance sunscreens. This ensures that our products meet and exceed not just the strict industry requirements, but more importantly, the tough and changing demands of outdoor sports conditions. Our commitment to creating the best sunscreens for outdoor sports is what sets us apart from the competition. We strive to provide the best possible protection from the sun, so that you can enjoy your outdoor activities with confidence. Whilst protecting the environment and society.