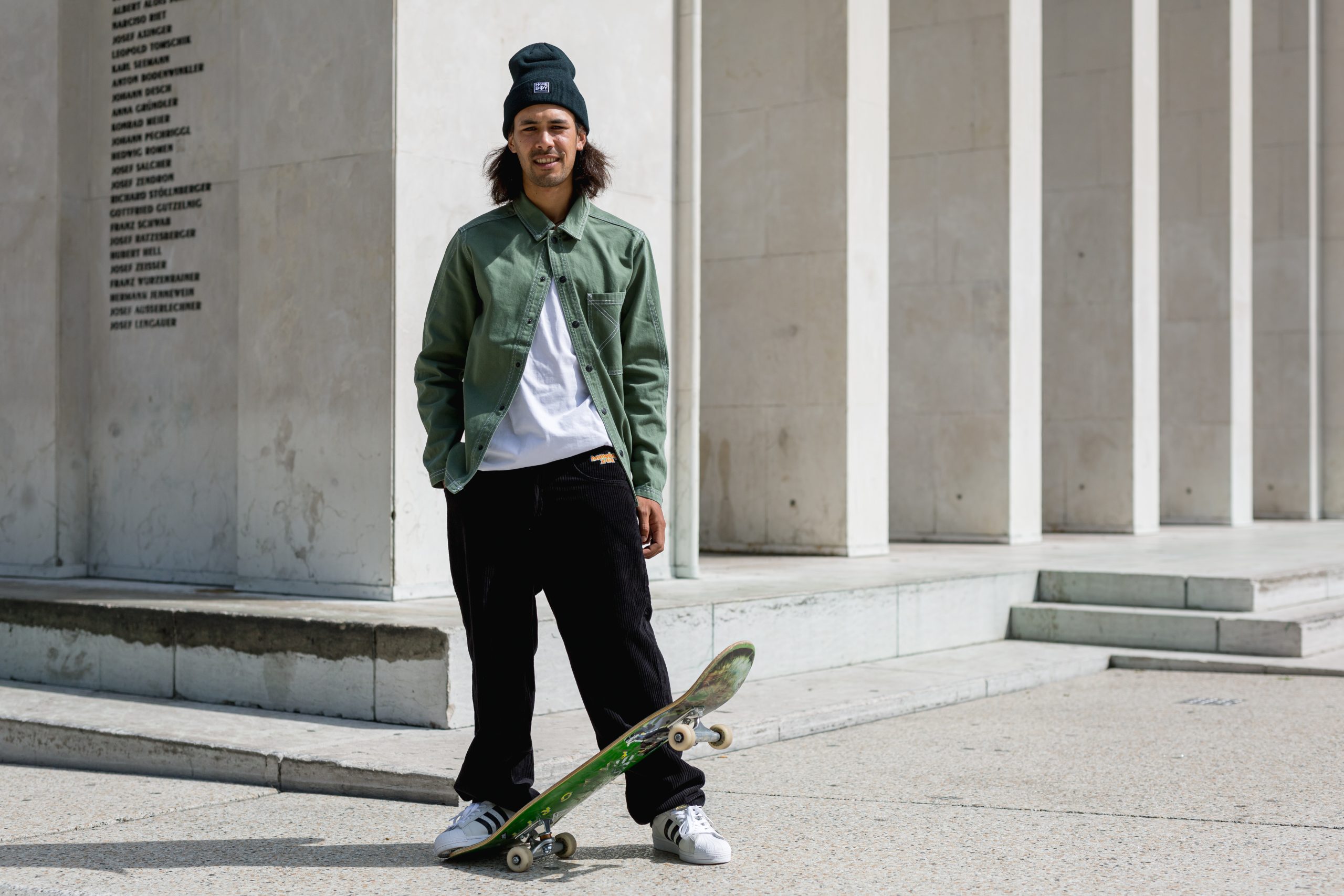 Homeboy FW22 Men's Streetwear Preview
Retail Buyers Guide: Men's Streetwear 2022/23 Retail Buyer's Guide
Brand: Homeboy
Interviewee: Julian Wolf, Head of Marketing
How is the European boardsports streetwear market performing right now?
Boosted by the first lockdowns, there have always been big peaks in boardsports related market performance over the past few seasons. But I think that these peaks were still just the tip of the iceberg for fashion oriented boardsports fans. New silhouettes continue to trickle down into the mainstream market and continue to drive performance.  I think streetwear has a bit of an advantage here over the hardgoods market. 
How are you as a brand working around Covid-19 and what are some of the issues you're facing? i.e delays/shipping issues/carry over.
We never really had any problems with the Covid situation. Quitthe opposite: our target group saves a lot of money in nightclubs and bars on the weekends due to the restrictions and prefers to order a few baggies for skating instead. This in turns made a positive contribution to our supply chain, as many brands slowed down production due to a feeling of uncertainty. So our producer in Turkey was very happy and supportive during this time, because the trend was rather opposite with us.
What are your main price points for next season and how is Covid-19 effecting these?
Unfortunately, Covid has a negative impact at this point. The acquisition of our fabrics is becoming more difficult and the prices in production are increasing. We now have to figure out if we can maintain our customer-friendly prices, but fear that we will also have to adjust our prices somewhat
What new themes/collections are you stoked to be releasing in the coming season?
This season we are again stoked to further explore the paths that we ourself created for the scene in the 90s. I think it's still about having an authentic gig and evolving it together with our skate team will be our number one priority. We don't have the slogan "The Original Baggy Pants" in the waistband of our baggys for nothing. It doesn't mean that our pants are the same as they were back then, but that we can pull so much experience and stories from our past to build on confidently in the future. 
What is the "must have" boardsports look (head-to-toe) for next season? 
Baggy will be the center of attention for any look this season. Around them will be styled a very wide, but short-cut T-shirt or sweatshirt. The head will be kept warm by a zwitter of a classic, deep beanie and a flat fisherman-style hat. Shoes will be a little bit more bulky and for accessories rings can be found on the fingers of men and women.
Are trends staying the same, or are you noticing new styles coming through? Vests/Fleeces/Outdoors 
The trend will remain similar, but will evolve. Tops will become shorter, but still wider (boxie), while the baggy just keeps getting more and more on the radar of the masses
What are you doing with materials, colours and textures/ technology ?
We will focus on haptic highlights. From tops sewn together from differently dyed materials to chenille logos and intricate embroidery
Are you focusing more on layered styles or singular solid warm pieces?
Layered style it definitely is! The classic t-shirt-sweater combo will form the basis. On top comes a fleece or down vest and as the last layer a lined twill coach jacket will wrap up the layer look. This way you're always properly dressed from the beginning to the end of a session and can flexibly uncover
Which trends do you see currently happening in the denim segment? (Seasonal colors, distressed jeans, washes, best sellers, etc)
The classic washed denim is here to stay this season. While certainly somewhat punky washes find their way into the market (we have seen them in the 00s already on skinny jeans in London) we go rather the way of classic indigo and mid-wash denim. For us the silhouette speaks for the pants and is clearly in focus.
What is your current denim collection's theme and marketing story? 
"Honor the denim and don't wash it to pieces!" haha We focus on the fit of our pants and call upon the origins of the baggy movement. Clean washes and the best fit in the game is at the top of our agenda
Which technical and sustainable features are you adding to jeans (stretch, sustainable fabrics etc)?
When we ordered our first baggy samples in Turkey in 2017, we wanted to make a radical break with the skinny. Of course our first move was to get rid of the stretch! In meantime however we started to consider our jeans as a functional part of sports gear and there, especially in skating, the freedom of movement is particularly important! So we added 1% elasthane again. Just enough so that the look of the denim is not wasted, but the comfort clearly increases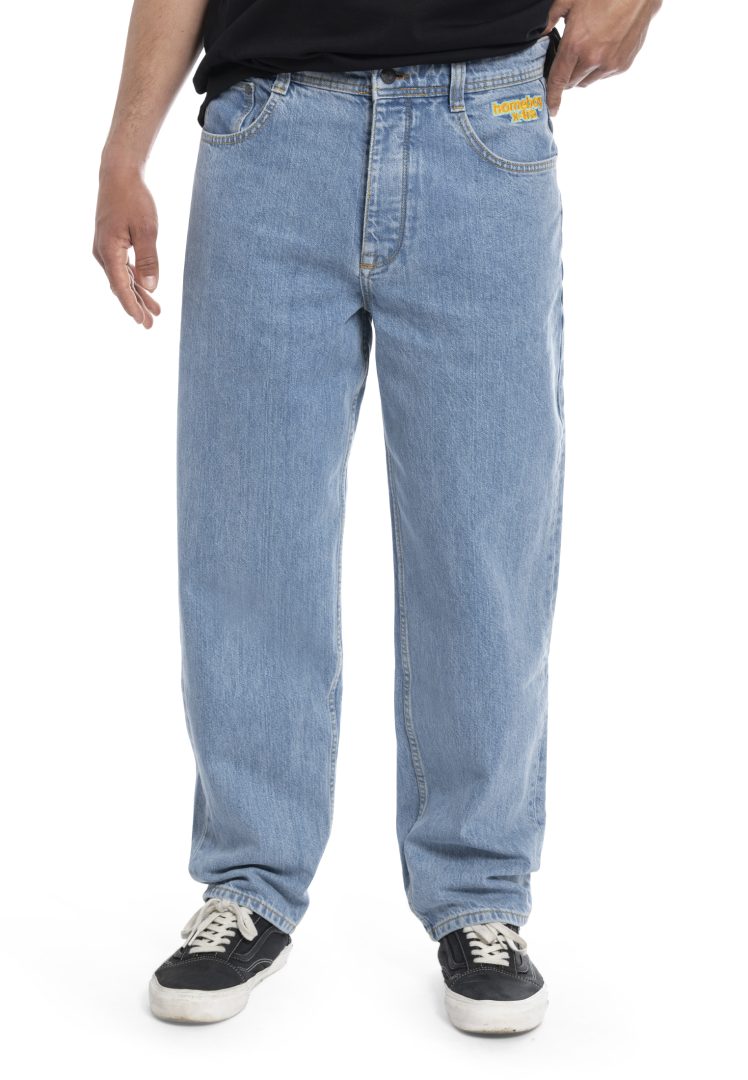 The x-tra BAGGY Denim Moon is our absolute top seller among retailers who have a very clear connection to boardsports, but also reach customers who just sympathize with the style thats coming with it. It is the perfect first baggy pant in the closet of someone who wants a well fitting baggy without feeling too uncomfortable with the new silhouette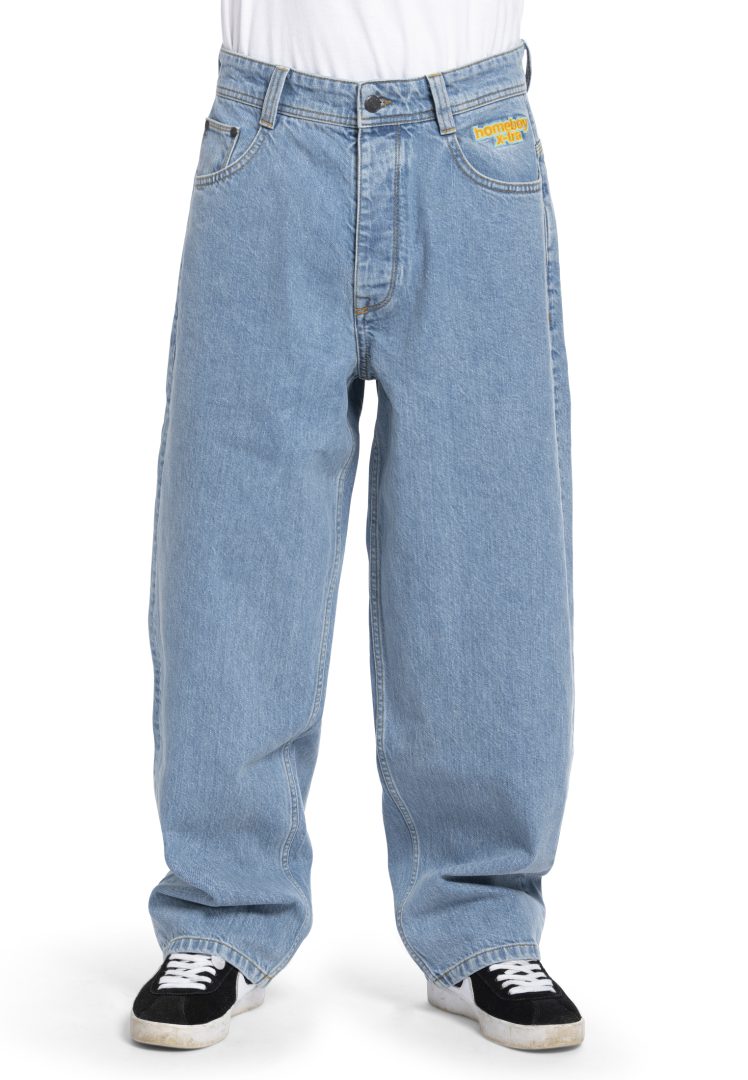 The x-tra MONSTER Denim Moon is the next step for all those who have been dealing with the baggy pant for some time now and feel comfortable with it. Retailers with a good connection to the core scene can't avoid these pants, as they are our very clear top seller in this area!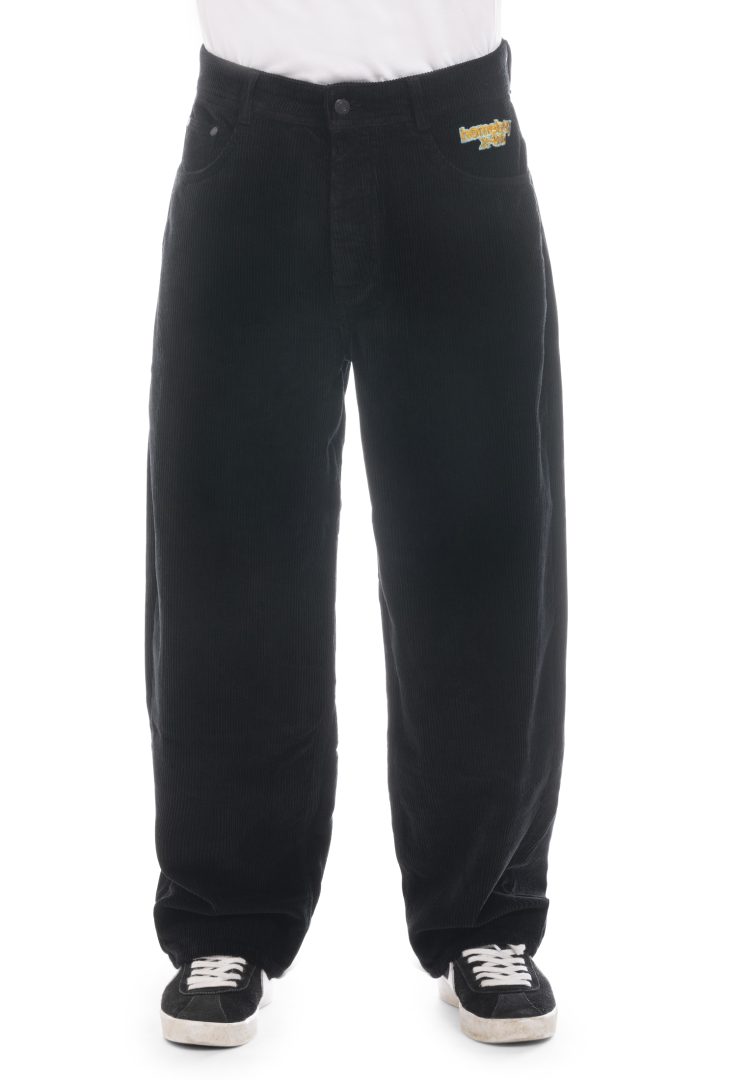 Pants are the whole year, but especially in winter a very important item in the assortment. Our x-tra MONSTER Cord combines with the very wide silhouette and the super soft fabric two elements that lead to an incredibly high comfort of the carrier.