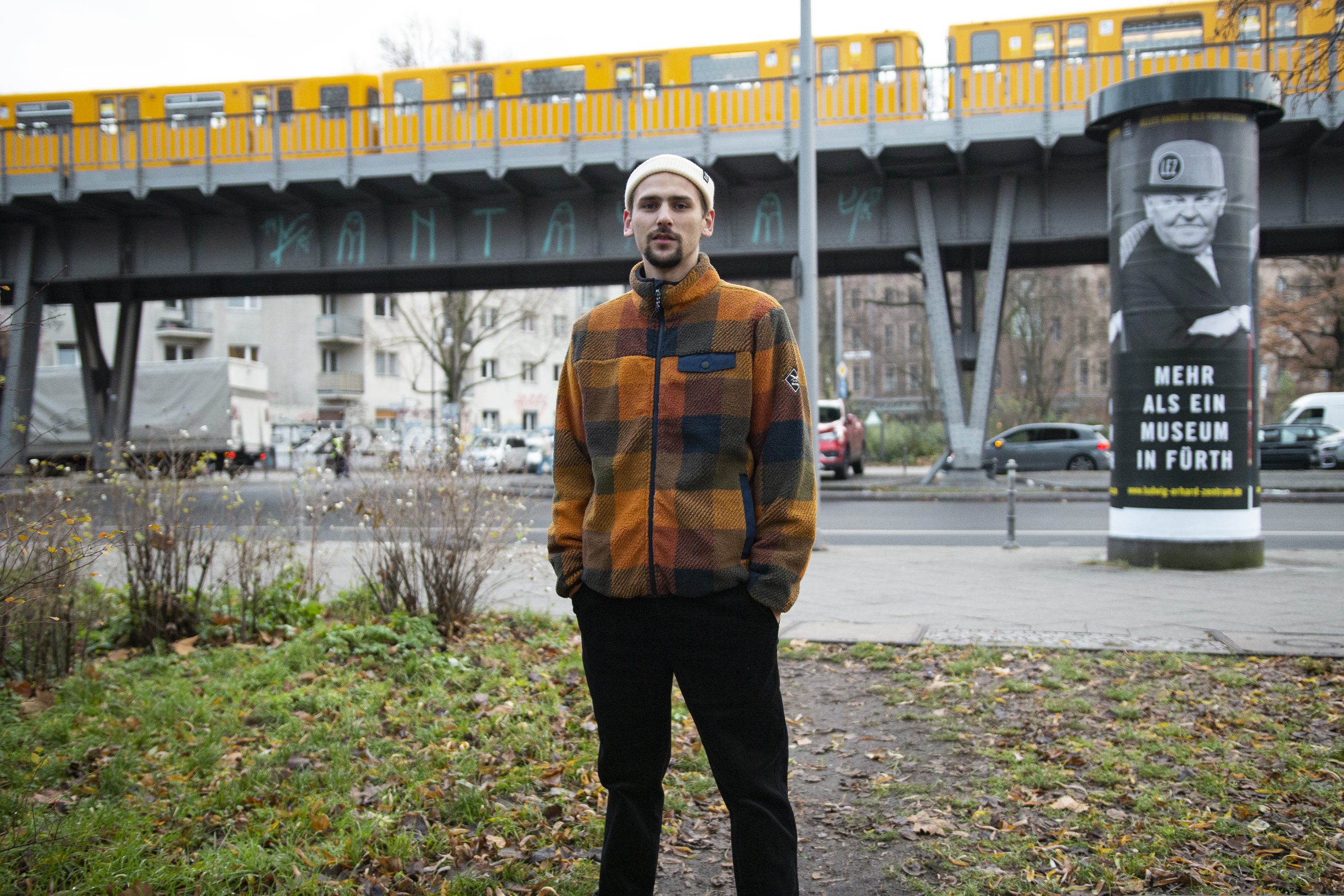 Iriedaily FW22 Men's Streetwear Preview
Retail Buyers Guide: Men's Streetwear 2022/23 Retail Buyer's Guide
Brand: Iriedaily
Interviewee: Patrick Kressner, Head of Design & Product
How is the European boardsports streetwear market performing right now?
The market situation is good. We're expecting a growth for coming seasons
How are you as a brand working around Covid-19 and what are some of the issues you're facing? i.e delays/shipping issues/carry over..
The situation is quite difficult. We know that many competitors are struggling with delivery problems. Luckily, we are able to provide most of our goods in time or just with a small delay. We had to adjust some of our workflows in order to provide a good flow of goods
What are your main price points for next season and how is Covid-19 effecting these?
The Covid-19 impact and the global shortage of resources are influencing the prices non to the better, that's for sure. The main problem at the moment are the extreme high shipping costs, which increase 5-6 times. But also, the shortage of resources like organic cotton has become a booster for increasing prices. We buffer the increases as much as we can and try to increase our retail-prices just moderately.
Our Main Price Points are:
Jackets from 169,90€ – 119,90€
Sweatshirts from 89,90€ – 59,90€
Knitwear 79,90€
T-Shirts from 44,90€ – 29,90€
What is the "must have" boardsports look (head-to-toe) for next season? 
Lumbercheck shirt jacket, basic hooded sweater in natural colour like offwhite, relaxed corduroy pant in brown shade, statement tennis socks and a classic high or mid top skate shoes
Are trends staying the same, or are you noticing new styles coming through? Vests/Fleeces/ Outdoors 
Trends are evolving towards a mix of casual sportive & retro influences. We feature fleece mix & puffer jackets in our collection. The varsity trend is getting bigger and bigger. The 70's trend is still ongoing and the combination of all these themes creates a brand new and fresh look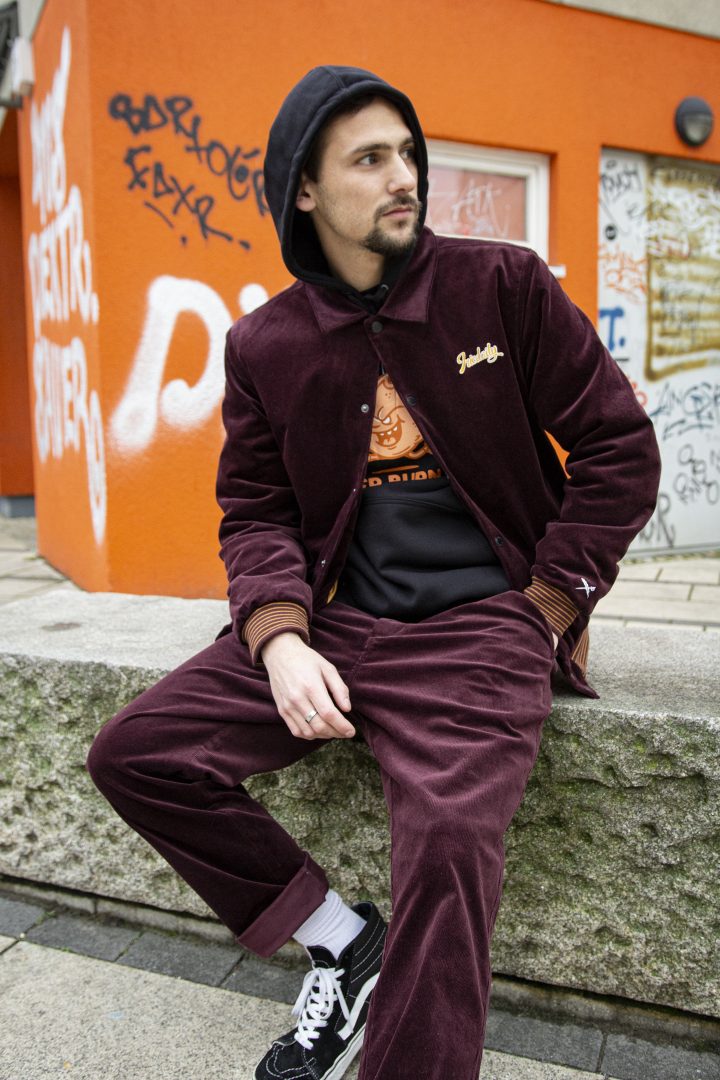 What are you doing with materials, colours and textures/ technology ?
Key fabric trends for FW22 are lumber checks, fleece and corduroy fabrics. We also see a comeback of velvet and retro inspired stripes. Seasonal colours are focusing on rich and warm natural tones from undyed cotton over beige, khaki, caramel, orange to dark brown shades
Are you focusing more on layered styles or singular solid warm pieces?
We definitively focusing on layering, because it gives so many options for your personal styling.
What are you doing in regards to sustainability?
It's in our companies DNA. We shifted completely to sustainable fabrics in our sourcing. Most of the products are containing sustainable fabrics. We are Peta approved Vegan and member with "leader status" of the FairWear Foundation
What are your Hero products for next season ?
Young Fella Jacket, is a new lumberjack style shirt jacket. It's featuring an oval quilted recycled flannel shell fabric as well as recycled polyester padding and lining. The collar is made with warm teddy lining and a hidden button for adjusting when wind is blowing, front placket, sleeve cuffs and chest pockets with metal press buttons. We offer 3 versions in two plaid and one plain colour
Hafen Jacket, is an workwear inspired hooded blouson jacket featuring two shell fabrics combined with a 5000mm waterproof and breathable membrane. The top yoke and hood is made from organic cotton corduroy that has a contrast color to the poly/cotton canvas main shell fabric which is also made from sustainable fibre. The teddy fleece lining in body and hood keeps you warm when wearing. There is a kangaroo pocket on the front and a zip pocket on chest as well as two inside pockets. The sleeve and hem cuffs are made from soft 1×1 rib
We introduced Trapas Pant the last Winter season and got fantastic feedback from our customers. The pant sold out very fast. Made from elastic organic cotton corduroy it just fits perfectly relaxed because of its adjustable waist with elastic tape inside. We extended the range of colours and introduce new styles following the same cut in different fabrics.