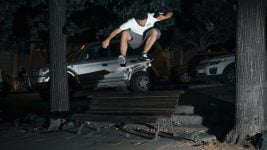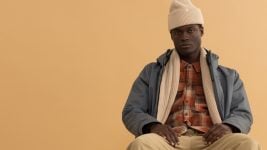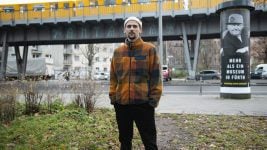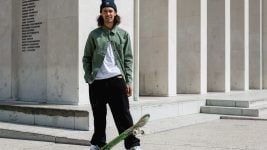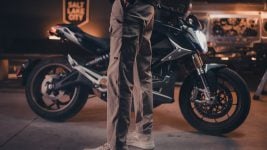 Men's Streetwear 2022/23 Retail Buyer's Guide
As fall & winter are in play, it's time to get prepared and wrap up warm. We take a look into what's happening in Men's Streetwear for next seasons and an in-depth view of the market. Here's the Retail Buyers Guide for Mens Streetwear FW22/23 by Dave Morgan.
Streetwear seems to be going strong currently, even with the pandemic's effects and constant changes. From what we've seen, the initial lockdowns spurring people to take up skating and other independent activities has boosted sales in streetwear, as Homeboy's Head of Marketing, Julian Wolf said: "Boosted by the first lockdowns, there have been continuously big peaks in board sports related market performance over the past few seasons. But I think that these peaks were still just the tip of the iceberg for fashion oriented board sports fans. New silhouettes continue to trickle down into the mainstream market and continue to drive performance. I think streetwear has a bit of an advantage here over the hardgoods market." Hydroponic Streetwear's Marketing & Skate Specialist Jordi Quinto agreed, saying: "Skateboarding is on a peak once again, so the market is in good shape at the moment. Many new young skaters starting means new customers to take care of, and that makes streetwear go up in sales."
It seems that the major problem within the industry continues to be sky-high shipping prices & delays, and it looks like this is having a knock-on effect to price points to, as Patrick Kressner – Head of Design & Product at IrieDaily said: "The Covid-19 impact and the global shortage of resources are influencing the prices none the better, that's for sure. The main problem at the moment is the extremely high shipping costs, which have increased 5-6 times. But also, the shortage of resources like organic cotton has become a booster for increasing prices. We buffer the increases as much as we can and try to increase our retail-prices just moderately."
Homeboy averted problems by their choice of manufacturer – without having to ship products from Asia and having their jeans produced in Turkey, they have bypassed the shipping nightmares and fees everyone else seems to be struggling with. Brands like Revolution fortunately managed to adapt before, as Creative Director/owner said: "we changed our delivery system just before Covid so we are making fewer styles but deliver in more drops. This has fitted well with the new market situation." With brands having to change their methods in regards to shipping and deliveries, the future is uncertain, however it seems most streetwear companies have a strong relationship with their distributors & clients, and there is a universal understanding all round.
Styles
It looks like baggy styles are still the way to go this coming season, with brands like Homeboy and their trademark 'Xtra Baggy' denim pants making a strong impression on the scene. Short-cut, yet very wide T-shirts or sweatshirts will accompany this style, according to Homeboy's Julian Wolf said: "The trend will remain similar, but will evolve. Tops will become shorter, but still wider (boxie), while the baggy just keeps getting more and more on the radar of the masses."
Brandit has an interesting technique for separating themselves from other brands as Brandit's Head of Marketing – Madeleine Koziolek explained: "If you like an article of the cut, you get this article with us in at least 3 – 8 variants. From plain to camo to checker and almost always in a size range up to 7 XL. That is what distinguishes us."  With such accessible variations, one can choose the same article in several different styles to accompany their outfit choice so it offers for a greater amount of options.
Layer Up
Layers are all the rage – instead of singular solid pieces, it seems the trend is layering up to allow for more creativity. Patrick Kessner at IrieDaily said: "We are definitively focusing on layering, because it gives so many options for your personal styling." A perfect piece from their new collection for such layering would be the 'Young Fella shirt jacket' – a lumberjack style fleece lined shirt. Lumberjack-esque checkerboard patterns are a big hit from the coming season, with many brands reissuing old styles or creating new ones to fit the trend. "We absolutely rely on our proven check shirts. No matter if it is classic (red-black or black-white) or with pleasure in strong colours like royal blue and strong green, our sales figures confirm that check shirts belong in every closet," says Madeleine Koziolek from Brandit. 
DC's streetwear wing will be presenting an elevated offering of their premium basics, as Emanuel Labadie, EMEA Marketing Manager explained: "We're harkening back to the heavyweight materials and constructions from the early days of streetwear and action sports." It sounds like these premium basics will be able to fit into anyone's wardrobe wanting solid construction and reliable quality. Saint's Eden Palm spoke of some technological pieces in their coming season too: "We have included amazing new tech with things like compression socks and sleeves, as well as an armoured puffer jacket." It seems there is still a need for tech-heavy pieces amongst the layering styles.
Denim
Saint denim – initially a denim brand introduced to the MotoX scene, now delivers high quality,  extremely hard wearing jeans that, according to Eden Palm, "deliver great value for money in patented denims 5 times stronger than a 12oz Levis 501 material."
Hydroponic has a similar approach as Marketing & Skate Specialist-Jordi Quinto said: "Most of Hydroponic's jeans collection is made with top stretch materials, looking for comfort while skating. We also add triple stitching and reinforced bartacks to the areas most subjected to skateboarding's wear and tear."
It is good to know brands are putting more effort into longer lasting materials that will reduce more frequent consumption of clothing, and that will, in turn reduce the impact on the environment. 
Sustainability
The key priority for the industry right now (in my opinion) should be sustainability, and it's reassuring to hear brands are taking this into account. Be it organic fibres, recycled materials or more durable, longer-lasting products, any attempt to consciously reduce their impact on the environment is appreciated. IrieDaily is truly leading the way in skate streetwear when it comes to sustainability, as Patrick Kressner proudly says: "It's in our company's DNA. We shifted completely to sustainable fabrics in our sourcing. Most of the products contain sustainable fabrics. We are Peta approved Vegan and members with 'leader status' of the FairWear Foundation."
Santa Cruz are doing their bit too, as Joe Bourne, Brand Manager explained: "We've made great strides to tackle waste and improve our sustainable credentials. For starters we've eliminated 80% of plastic from our packaging, using home-compostable garment bags and natural string to replace kimbles. A growing portion of our jersey is produced using 100% OCS (Organic Content Standard) certified organic cotton and OEKO-TEX approved inks. Our remaining cotton products are sourced from BCI accredited farmers and all luggage is made with RPET recycled polyester."
With more and more brands really giving the sustainable approach some consideration, the future is looking promising for reducing fast-fashion and using ecologically sourced or recycled materials.  Every little helps, and hopefully brands like IrieDaily, Santa Cruz and Hydroponic amongst others, will encourage others to take up a similar approach.