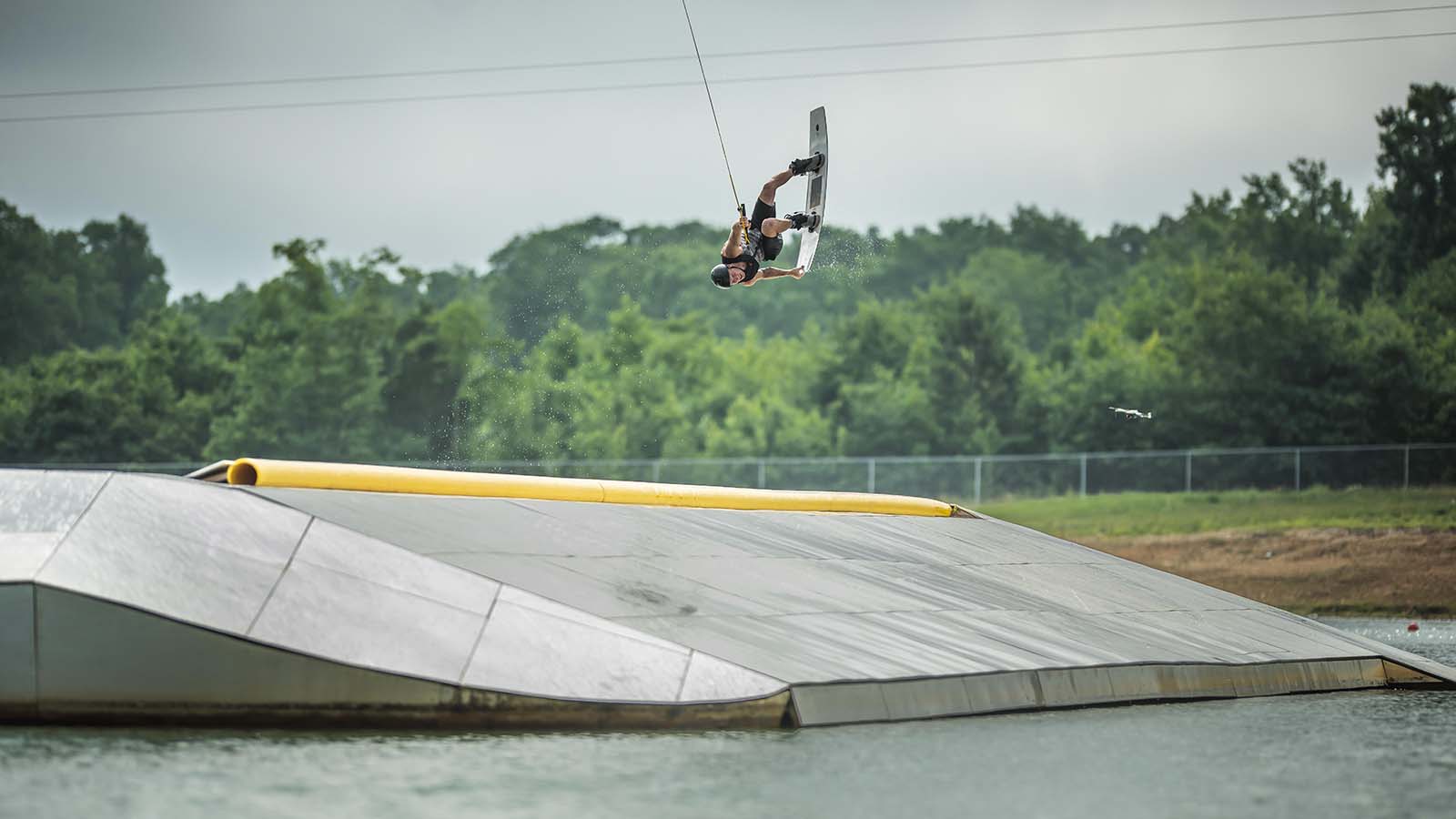 Hyperlite 2022 Impact Vests Preview
Retail Buyers Guide: Impact Vests 2022 Retail Buyer's Guide
Brand: Hyperlite Wake
Interviewee: Greg Nelson, VP Marketing
Markets
Are your designing crash jackets for a wake market segment, eg. boat / wake park / surf / skate. Or is the same design being sold over the whole market. Which market is giving you the most direction in terms of the design and look of your crash jackets. 
Hyperlite Wake offers a complete line of Approved Life Vests and an amazing line of Impact Jackets for male and female athletes, ideal for any segment of Wake. The demand for both Vests and Jacket continues to be strong as we get going here in 2022. Last year Hyperlite increased the foam count and buoyancy of our impact jackets which has been well received by Team Hyperlite and the market.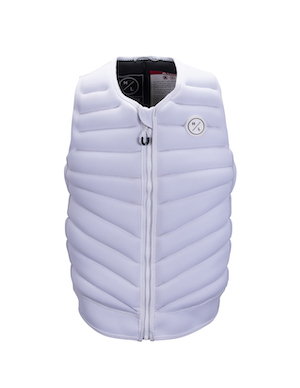 Style / Look
What style is your brand aiming for, what is the process of determining what your crash jackets look like?
Each of Hyperlite's Impact Jackets are signature models from Noah Flegel, Graeme Burress, Trever Maur, JD Webb, Nic Leduc, Bec Gange and Jodi Grassman. Our athletes lead the style direction, some preferring solid colors, we have a couple camo prints and our first completely white jacket, the Blueprint by Trever Maur. Trever pushed hard for this design style and it's striking to see on the water as the color is rarely used on jackets of any kind. Overall the team designed clean styles that blend well with pro model boards and will look great with a variety of boardies.
Fit / Feel / Protection
What trends are you seeing in terms of fit, feel and protection in your crash jackets. What do you think your customers want and what has worked well for you in terms or fit, feel, protection. For example do end users want a thicker more protected crash jacket at a wake park (as they fall onto solid features at 20mph) or do people want as flexible as possible?
As mentioned earlier, Hyperlite increased the foam content for each Impact Jacket in the line. Not only does this increase the buoyancy of the jacket, it also provides more protection in case of gnarly wipeouts or folding on a feature. Hyperlite Impact Jackets are still very forgiving and flexible offering a great range of motion. Our goal is to deliver a jacket that scores well in both protection and flexibility.
Team Riders
How do your team riders influence your soft good offering? Do they have signature soft goods, do they help with design, do you suggest ideas to you, etc?
Hyperlite athletes are very involved in every aspect of our product line. Their soft goods signature items are the icing atop the cake, they've worked to create the best possible board shapes, high functioning footwear and sometimes a rope and handle. We get to see a bit more of their personality in the jacket designs and in some of our apparel items. Hyperlite hoodies and t-shirts are an extension of some of our board graphics and inspirations from their graphic development.
Best Sellers
WISHBONE JACKET **NEW for 2022**
Sizes: Small, Medium, Large, X-Large, XX Large
Graeme Burress Signature Jacket – Graeme Burress knows more than most about being protected while wakeboarding, he may be reckless but he's safe in his new Wishbone Jacket. With the majority of foam and impact panels covering the chest and back, the Wishbone has a streamlined look. All panels are segmented for maximum mobility, delivering an impact protecting flexible jacket.
BLUEPRINT JACKET **NEW for 2022**
Sizes: Small, Medium, Large, X-Large, XX Large
Trever Maur Signature Jacket – The style master Trever Maur requires an Impact Jacket to keep up with all of his spinning. The Blueprint Jacket delivers with strategically placed foam segmented panels for full mobility. Trever's style is so unique we had to create this all white concept which looks great with any board shorts or wake pants if you're into that.
STORM JACKET **NEW for 2022**
Sizes: Small, Medium, Large, X-Large, XX Large
Jodi Grassman Signature Jacket – The Storm Jacket is a fresh style cut from input and testing by Jodi Grassman, named appropriately to match her new signature skim style surfer. The slim look is accomplished by keeping flotation mainly in the chest and back panels, while a sublimated floral panel runs down the side of the jacket. All foam panels are segmented for maximum mobility.