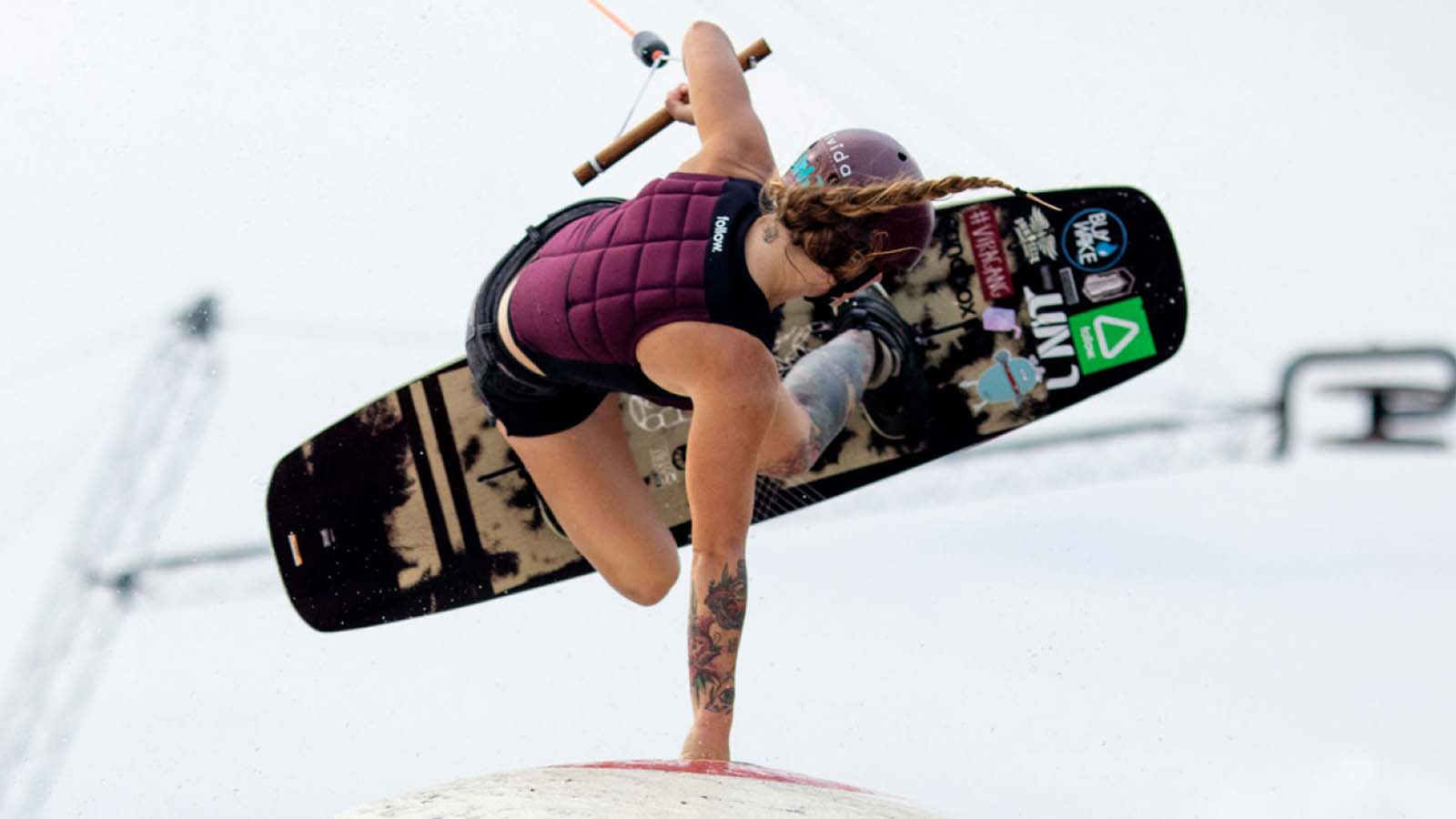 Follow 2022 Impact Vests Preview
Retail Buyers Guide: Impact Vests 2022 Retail Buyer's Guide
Brand: Follow
Interviewee: NA
How has the first quarter of 2022 been compared to 2021. Which market segments are  giving you the most growth?
Well, 2022 has made our plans turn to crap at the moment. The Manufacturing timelines, material shortages and logistical issues has really made the start of the year tough. No amount of forward planning or dooms day prepping could have prepared us for what's currently happening. Everything is 3 times the cost and 3 times as long  . We have been seeing success as a brand across all our products. I feel the love we put into the brand is being recognised from a consumer level.
Are your designing crash jackets for a wake market segment, eg boat / wake park / surf / skate. Or is the same design being sold over the whole market. Which market is giving you the most direction in terms of the design and look of your crash jackets.
At the end of the day we are working on making product for the entire water sport community. We feel you either ride or you don't. That's always been our focus on building the best product for the user. The graphics and cosmetics are the last thought process from our end. We take inspiration from our riders and our lifestyle.
Style
What style is your brand aiming for, what is the process of determining what your crash jackets look like?
We are inspired by what we are around, and what we inspire to be. Not what we have done, or what everyone else is doing. The inspiration comes from all avenues of life, not just water sport focus. I feel that's what keeps us fresh each year.
Fit / Feel / Protection
What trends are you seeing in terms of fit, feel and protection in your crash jackets. What do you think your customers want and what has worked well for you in terms or fit, feel, protection. For example do end users want a thicker more protected crash jacket at a wake park (as they fall onto solid features at 20mph) or do people want as flexible as possible?
We keep all our vest CE approved for impacts. This gives us a level of approval that we know has been tested and approved. We actually also monitor the buoyancy, we are very careful with our segmentation and patterns to ensure maximum movement without sacrifice of safety. The vest construction materials and our internal feather weight foam make's a huge performance difference. We also make sure our high-end products are using the best materials we can source from the best factories and even our targeted price products are not sacrificing comfort.
Tech / USP
What technology or materials are using in your crash jackets to give you a unique selling point?  
Follow is follow. We stay focused in what we want to improve from last year. Every season it's a evolution of development this being season 12, that means 12 years of refining staying focused on what we do, and not what everyone else is. We are never content with what we have done, always pushing to be better. The main design brief on a new range is to listen. Listen to our riders, listen to our dealers and listen to the user. This is how we improve. Feedback from our customers.
Team Riders
How do your team riders influence your soft good offering? Do they have signature soft goods, do they help with design, do you suggest ideas to you, etc? Every year we reach out for feedback and inspiration from the crew. Back to the whole listening concept. Sometimes it gets hard with fast moving timelines and hectic team rider traveling movements. But ultimately, they are involved and we use their everyday style and persona to build products they are proud to use and have their names on.
Best Sellers
PROFIT SHORT – IMPACT VEST: premium and timeless style delivering maximum movement for unlimited invention. A little like Raph himself.
Take your on-water look up a notch with the premium feel and performance of the RD Impact Vest. A tri-neo construction feature Duraprene©, Secureprene© & our unique Quad-S© neo (SeriouslySoft-SuperStretchy) unite with the brutalist lines of the RD panel layout to create the most technical vest in Season 12 range. A vest structure that, along with a shorter length give the rider a maximum array of movement with complete protection. The RD vests' full list of features include a Trufit© Liner and Featherweight Foam to ensure you're sitting pretty from your first ride to your last. The suede badge provide the finishing touch to a look approved by the one and only Raph Derome.
Construction Features
– Secureprene© neoprene more resilient textured neoprene softens impact with the water.
– Duraprene© neoprene is as tough as nails but still soft & stretchy on the inside.
– Quad-S© (SeriouslySoft-SuperStretchy).
– Dual Layer Construction.
– Featherweight Foam; the softest and lightest we can find.
– Designed with the one and only Raph Derome.
– YKK Aquaguard® Water Repellent Zipper.
– TrueFit© liner.
– Sizes : XS, S, M, L, XL, XXL
PROFIT – IMPACT VEST
F12202-CE
With it's flawlessly smooth Quad-S© neo (SeriouslySoft-SuperStretchy) finish masking the intelligent internal segmentation, prepare to get the glance back. Not just for your premium performance but for your 'F&#king' good looks. Comes in 'Ferr@r!' red and matte black, this is as visually perfect as a vest can get while also the most engineered in our range. The F&#ked walks the perfect line of a seamless clean look and staggering high-performance. The TrueFit© Liner and Featherweight Foam ensure the tapered cut of the F&#ked gives a consistent performance all day long.
Construction Features
– Quad-S© (SeriouslySoft-SuperStretchy).
– Dual Layer Construction.
– Intelligent internal segmentation for flawless outer finish.
– Featherweight Foam; the softest & lightest we can find.
– Large chest stash pocket designed specifically for oversized phones.
– YKK Aquaguard® Water Repellent Zipper.
– TrueFit© liner.
– Teen, XS, S, M, L, XL, 2XL
ProFit – IMPACT VEST
F12205-CE
Sam Brown & Pedro Calas share the honors in this instant visual classic.
Whether you're an up-and-coming superstar or a Brazilian style-king, any rider on will dig the Unity's performance and iconic sublimation. A TrueFit© liner provide a four-way stretch movement that conforms to your bodies contorts. Neoprene X-Stitch chest and custom follow polishing ensures a memorable look on the water and memorable night afterwards if you know what I mean.
Construction Features
– Unique sublimated pattern for each colourway.
– X-Stiching chest for breathability.
– Dual Layer Construction.
– Featherweight Foam; the softest and lightest we can find.
– TrueFit© liner.
–  XS, S, M, L, XL, 2XL