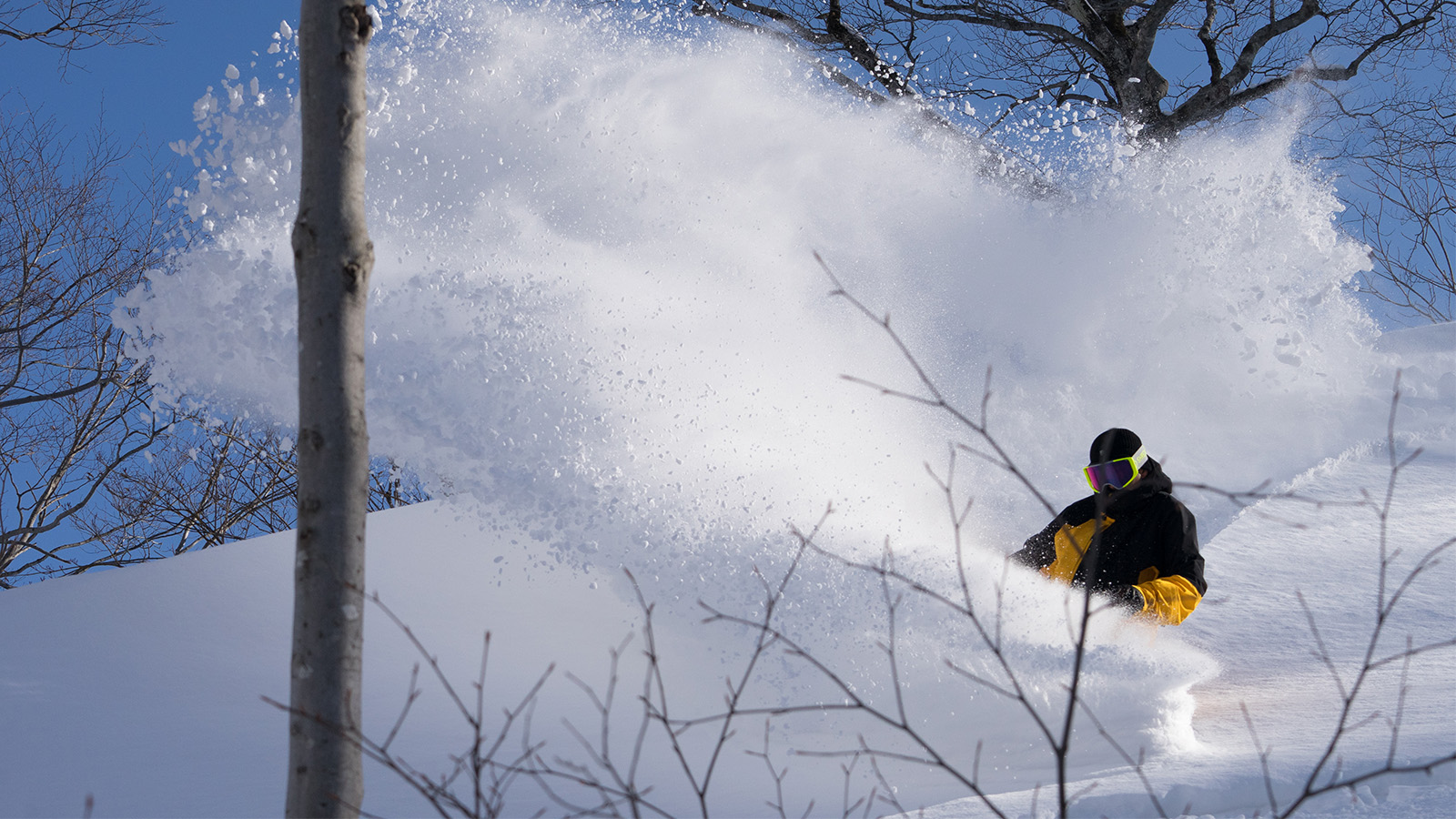 Nidecker F21/22 Snowboard Boots Preview
Retail Buyers Guide: Snowboard Boots 21/22 Retail Buyer's Guide
Brand: Nidecker
Interviewee: Julien Lefrançois, Engineer/Product Developer
Please provide an overview of how 2021/22 is shaping up for your brand. Has COVID-19 affected your line? If so, please explain the changes you've made, and how you came to these decisions.
The home-office situation has not been easy for everyone, but we have worked hard to maintain the range and developments planned for 2021-2022.
How much of your new line (pre-COVID) is normally dedicated to new models and artwork, and how has this changed, percentage-wise, for 21/22?
We have decided to revise the majority of our range to offer new designs and colorways to consumers. That's why 70% of our offer is changing, including new models, new design but also special collabs!
If you will be carrying over a larger proportion of your products than normal, how do you hope this will be received by retailers?
As mentioned above, we have made every effort to maintain the initially planned development. Our organisation and the good work of our partners have enabled us to respect this. We are keen to ensure a recurring renewal with our distributors and this in all circumstances.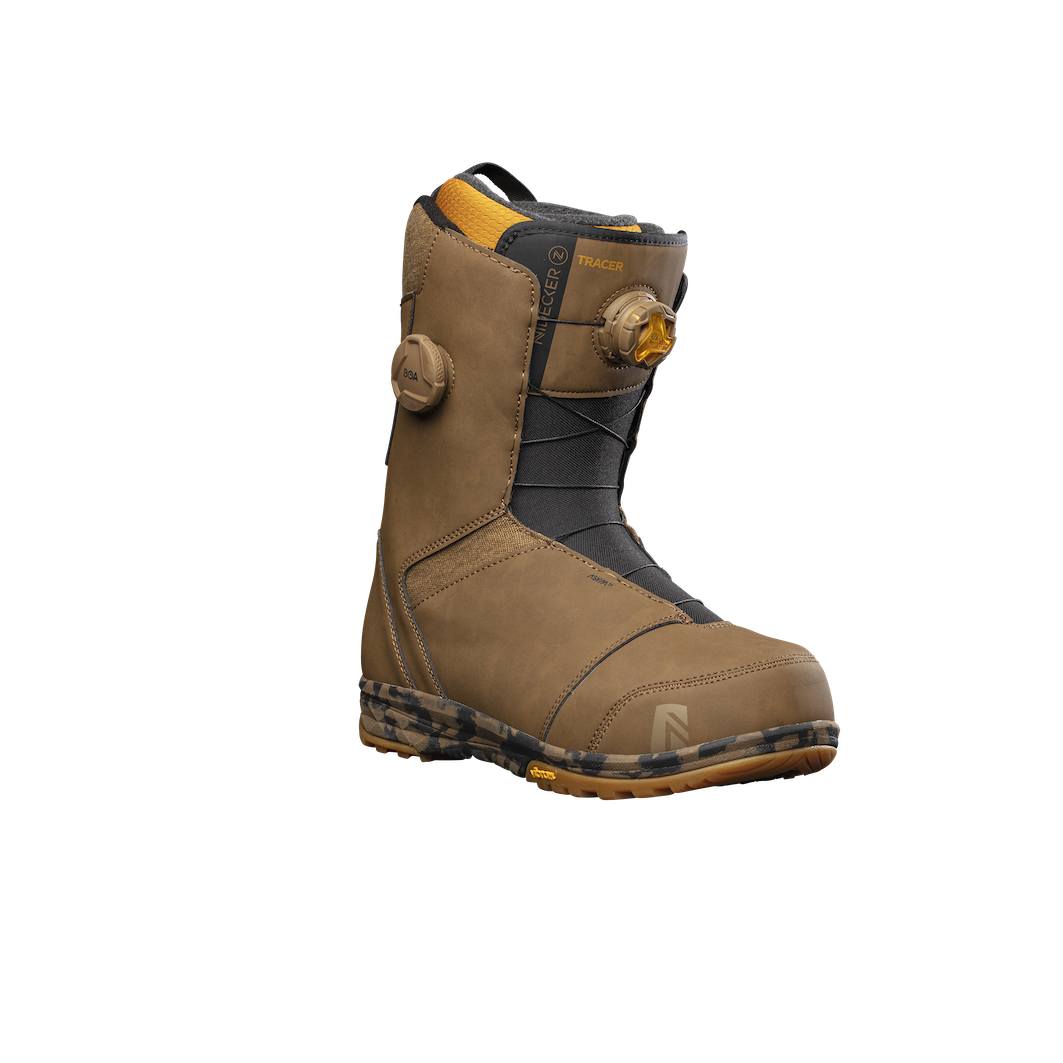 If you're pressing ahead with new items, what are the top three most important products of next year's line, and why? Please refer specifically to new products here, and not just new marketing stories.
HELIOS
(Mid end – Redesigned with a double Boa® Mid power configuration – men's model):
For this year, the HELIOS is back with a completely new design and colorways. It retains the ASYM technology, which provides maximum support and flex while respecting the biomechanical constraints of the lower limbs. The double BOA® Mid Power configuration offers perfect support by separating the upper and lower zones. A limited edition called HELIOS APX completes the range with a wonderful Japanese graphic design and integrate a REMIND® insole "The Medic" model specially designed and built for NIDECKER.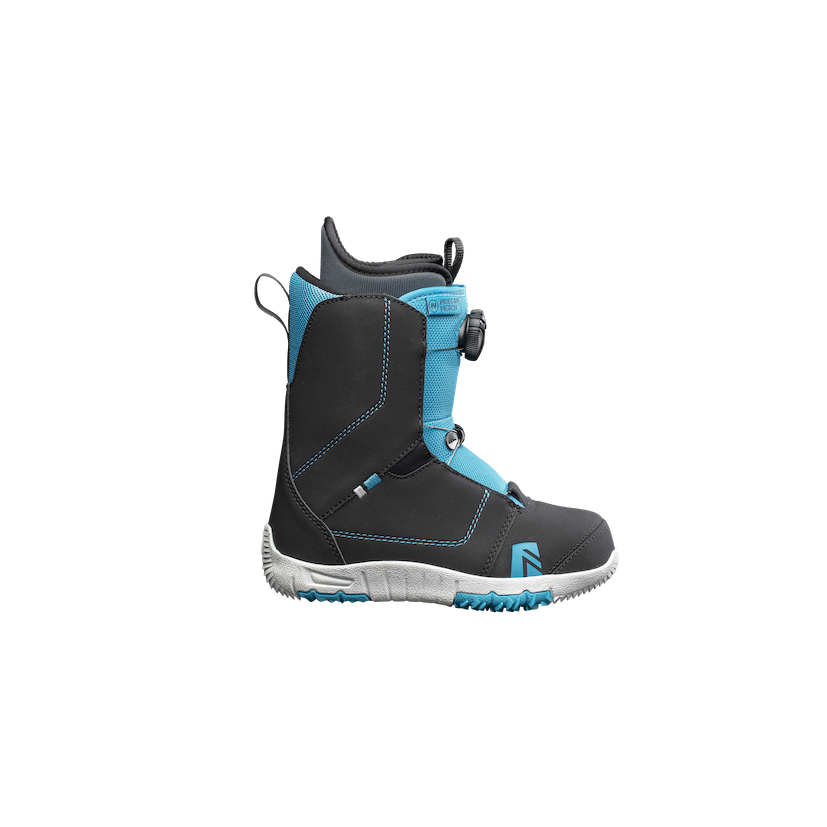 HELIOS W
(Mid end – NEW – women's model):
Based on the feedback from our consumers, we have seen that our women's range may seem incomplete. This is why we decided to develop the HELIOS W in order to offer an intermediary between the LUNAR and the TRINITY to our riders. The HELIOS W is based on the fundamentals of the men's model, always offering the perfect comfort out of the box and an optimal support for experienced riders. 
AERO/ONYX
(Low end – Single dial BOA configuration – men's model):
The flagship model of our GOOD segment is back this year with a completely redesigned AERO. This year it incorporates our exclusive NIDECKER ASYM3F construction which provides optimal support and comfort. It retains the Single Dial BOA integration but now uses the new TX Lace offering a snug fit and a perfect support where you want.
Will you be using any previously unseen materials (in build, cushioning, support or grip) or construction methods?
We try to improve the comfort of our boots every year. This year our different liners come back with a revised shape and an increase in density in the foams to make them more durable and comfortable.
In order to guarantee a high level of hygiene inside the boots, we have decided to integrate a specific Silvadur® certified anti-humidity treatment inside all our liners.
Also, to improve the general comfort of our boots but especially the heel lock support we have chosen to increase the forward lean for certain models. This allows a better riding position and a more natural flex.
What lacing systems are your main focus in 21/22, and why? Is shifting customer preference influencing what you offer, or are things pretty stable now?
As always, we're convinced that BOA laces are the future and that's why we want to offer our customers this configuration on each of our boots, even on our cheapest models. To improve the quality and power of the tightening we have integrated the BOA® H4 reel on all new models.  We want to offer the best technology even for riders with tight budget.
Today people are looking for simplicity, efficiency and reliability. We are convinced that we can satisfy their demand by offering them these lacing BOA® declinations.
Please tell us about the dominant visual themes in next year's boot line (materials as well as colours), including any interesting artist collabs you have lined up.
We decided to keep the colors simple to allow our users to assemble their boots with any outfit. But simple doesn't mean ugly! We wanted to bring a simple minimalist but stylish side by adding graphic logo, colored stitching… Many details that you can also find in assembly with some of our boards.
Which part of your range are you investing in the most? Freestyle, freeride, do-it-all, beginner…? Why?
This season we focused the most on the Good level (low range) and Better level (mid end) products. This year we have again focused on improving the fit of our boots to claim our label "most comfortable fit right out of the box".
As always with Nidecker, we want to focus on our main customer, the All Mountain riders who do everything. Whether it is a beginner or an enthusiast with many years of experience, an occasional rider or a pro-rider, we want to have a shoe in our range for every need and demand.
Which other footwear sectors do you follow which influence the line?
We are convinced that improving the fit of our boots must take into account the anatomical constraints of each foot shape. If we take the example of sneakers, these boots are adapted and comfortable for 99% of people. It is by taking inspiration from this environment that we want to make our boots the most comfortable and the most adapted to all foot shapes.
In previous years we have developed our range around the asymmetrical shape and include this in our high-range and mid-range boots. Today we are convinced that this technology is promising and allows us to obtain a shape in accordance with the asymmetrical support made by the leg during the practice of snowboarding. That's why this year we are including this technology in the low-end range with the AERO boots.
What are your top marketing stories for next season?
1.     NIDECKER BOOTS HAVE THE MOST COMFORTABLE FIT RIGHT OUT OF THE BOX
Anyone can design a snowboard boot, but to design a snowboard boot that gives all-day riding comfort is an entirely different thing. Our biomechanical engineers are constantly researching and developing new technologies to make sure our products meet the highest-performance standards. We build our boots with just the right amount of support for every riding style and comfort to make sure you have the best time possible every time you set foot on the snow.
2.     ASYM3F
The asymmetrical features that comes with the ASYM3F Technology help to have a best control of the FIT, FEEL and FLEX. This construction combined in an asymmetric shape and closure system that delivers optimum support and flex,  Lined up along the asymmetrical molded tongue, the Boa® Fit System lace guides are also asymmetrically positioned on the flatter areas of your forefoot for less point-loaded pressure and a more even closure, which increases medial arch support to reduce foot fatigue and cramping. Initially released on high-end models, we tend to decline this construction on low-end boots. Our desire is definitely to incorporate this technology on the entire range and make it our trademark.
3.     Instinct Series
The limited Instinct Series will be a complete set of special boots, bindings, and board. Exclusively, the HELIOS APX boots will include a sole of the emblematic brand REMIND INSOLE®. This "the Medic" sole model has made the brand famous and will provide unparalleled comfort and support. The sole and boots will be dressed in a beautiful special Japanese style graphic.
4.     FLOWFIT
Using Nidecker and Flow's knowledge and experience, we've revolutionized the fit of Nidecker boots by building them around the lasts and integrating the renowned fit of Flow boots. FlowFit guarantees the best fitting boots right out of the box with the perfect balance of comfort, support and control. FlowFit also combines great technology with a boot-shape designed for optimum fit and performance with both Flow SpeedEntry and Nidecker 2-strap bindings.