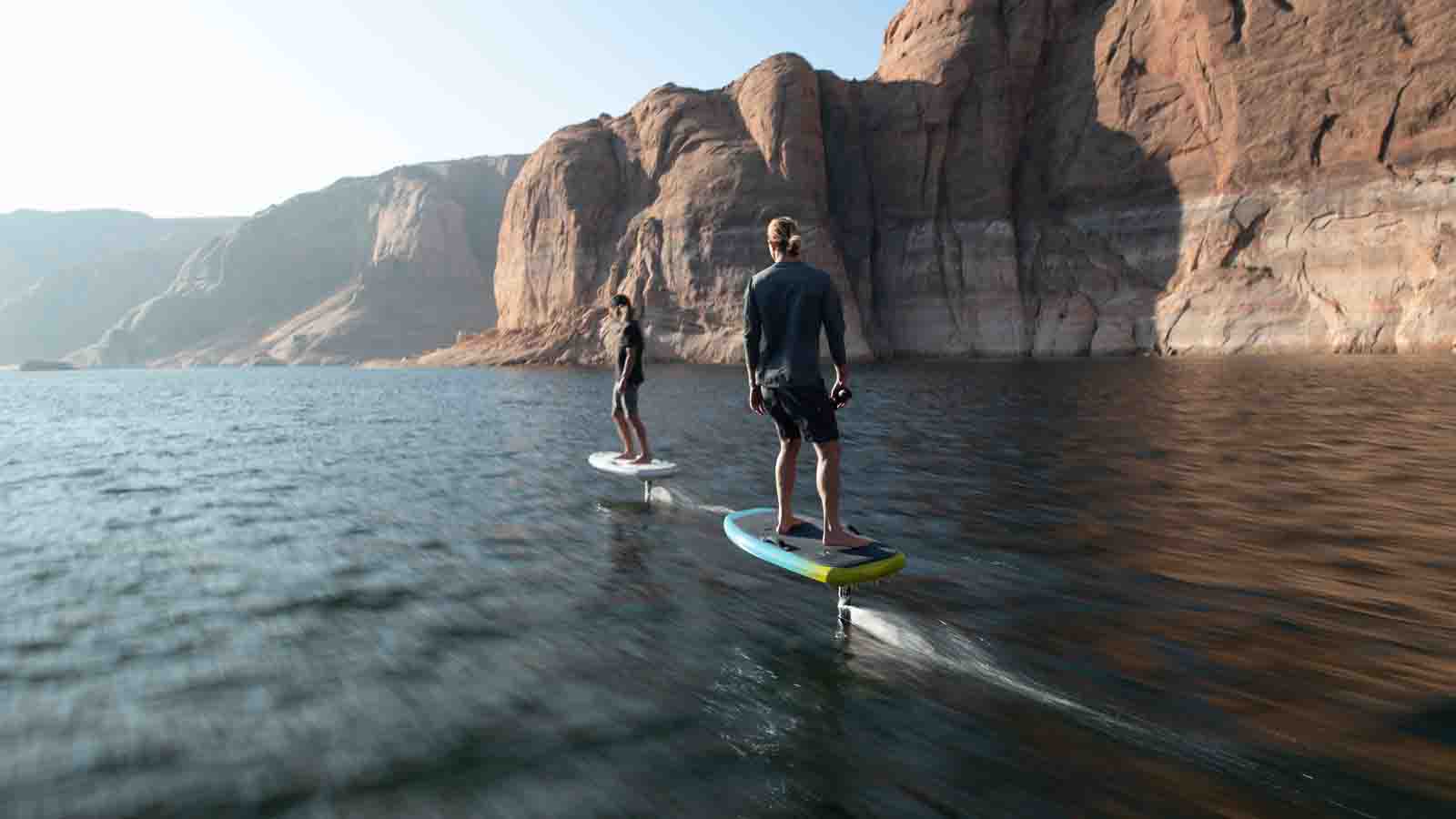 Lift 2022 Foils Preview
Retail Buyers Guide: Foil 2022 Retail Buyer's Guide
Brand: Lift
Interviewee: Mark Selvey, Territory Manager UK, Ireland & Nordics
Which discipline is most driving hydrofoil sales? Kiteboard, wing foil, wind foiling, surfing, SUP… ? And why ?
Currently, the explosion of Wing foiling is the key driver in the foil market. Lots of people from different disciplines are trying the sport from old windsurfers who have not sailed in 20 years, kiters looking for something new and even the likes of John John Florence looking for fun on the windy days.

The New Normal COVID era has affected positively (saleswise) the boardsports leisure/casual/entry-level segments. Is that true for hydrofoils as well or does the foiling sports remain a core activity?
Foiling is in percentage terms a core activity but the growth over the last 18 months has been significant. The advent of new tech and Efoils is also bringing new people to the discipline in an easy to access manner. Even people who thought Foiling was out of reach are looking to Efoils to advance their learning curve and I think this will remove many barriers to entry and make foiling more accessible in general.
Foiling packages (hydrofoil + board, and possibly wing/kite) appeal to newcomers for the convenience and tight price. Do you market such kits and what do you see as the pros/cons ?
We do not currently range "kits" with our classic foil ranges as we tend to fit into a more advanced market. However, with our Efoil ranges, we do offer simple to buy a package.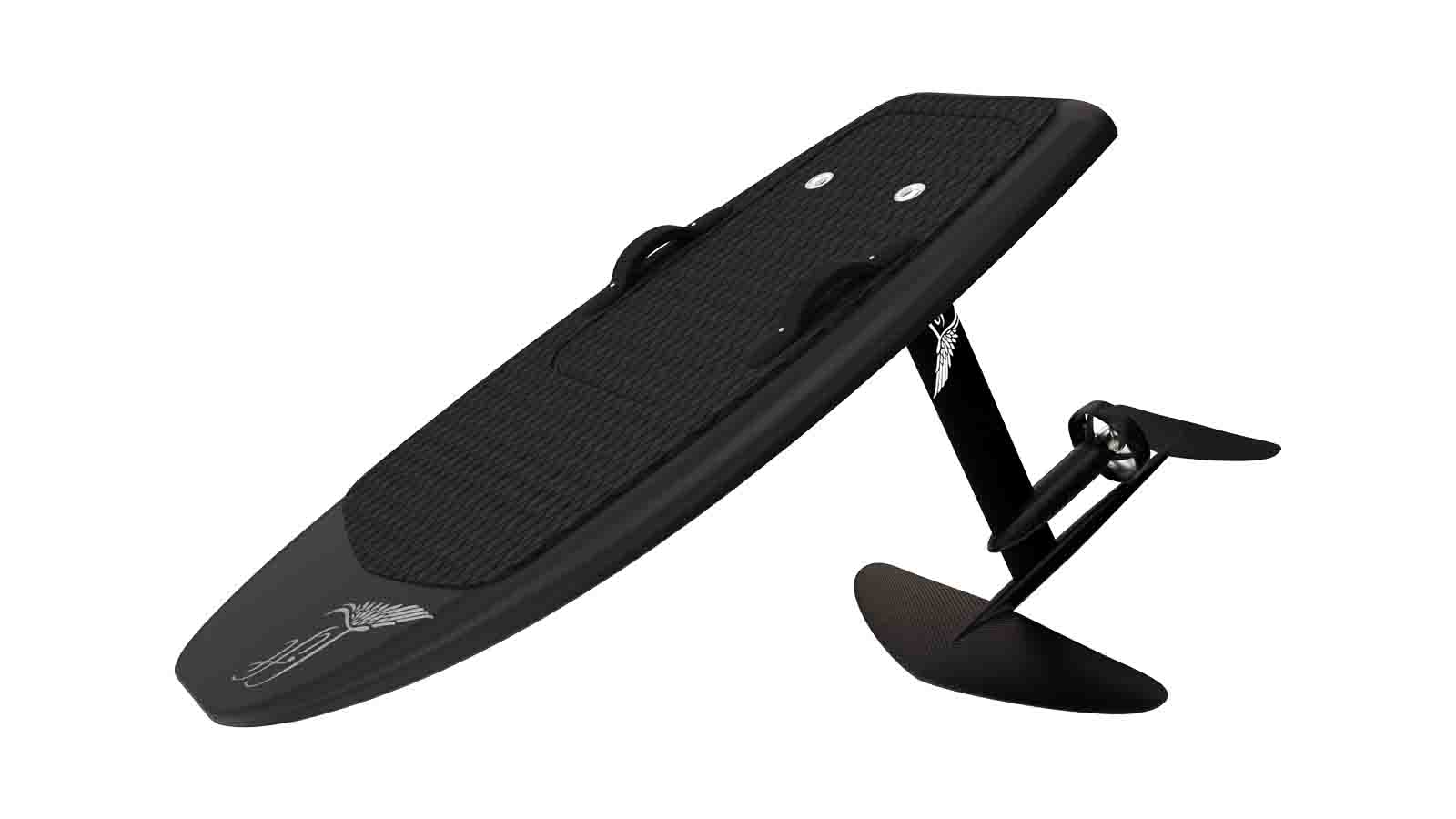 What is the current trend? Specific set-up for each sub-discipline or a do-it-all hydrofoil?
I think there is a market for doing it all foils but as with any board sport, people tend to specialise pretty fast. People wanting to Wing in light winds will want a larger foil than the guy pumping around a lake or prone surfing their local spot.
Riding foils has been made way easier in a couple of years. How so?
Larger foils are giving complete beginners a stable platform to get up and riding. We have recently launched a 300 Classic surf wing that you can use on any of our products but has been a huge success on our Efoils providing a super stable entry into the sport of foiling.
What new foil designs are you offering for 2022?
We have a whole new range of high aspect Foils. These High aspect wings in layman's terms offer an experience like that of a Glider. They provide super-efficient lift and glide but can also handle speed.
Is there a status quo regarding the materials used or do you foresee new alternatives?
Currently Aluminium and Carbon are the materials of choice for most manufacturers. We at Lift work exclusively with full carbon wings we feel that is the only way to produce top quality products.
Retailer Support: If the retailer's staff aren't foiling participants themselves, how can they receive proper education from your team?
We are starting to build a great Lift team here in Europe and any one of our regional managers is always happy to talk foiling but probably one of the best educational things we can offer is just getting out on one of our Efoils.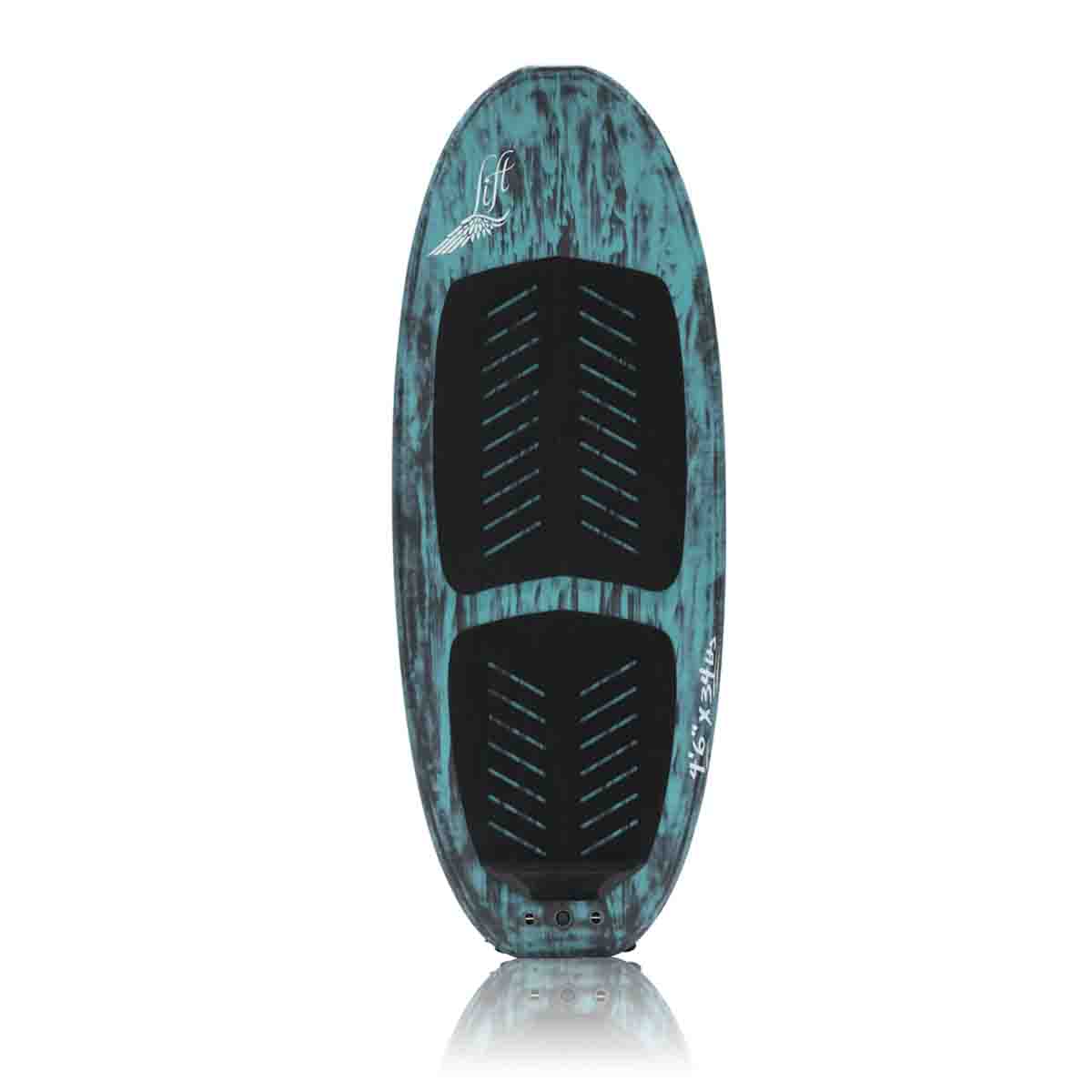 Key Products:
5'4 Cruiser eFoil
At 5'4", this board is still quite short but offers all the stability that any rider will need.
When up in the air, it carves a beautiful turn that locks in with confidence.  If you're new to watersports and you want to share the eFoil experience with friends and family, this is a great option that will offer absolute success.
High Aspect Wings
Our high aspect wing lineup hit the market in 2020 with truly unprecedented success–we've never gotten so much positive feedback from so many foil riders of all kinds – surf, sail, wake, eFoil, the Lift high aspect lineup has made its mark.
If you are looking for the best efficiency of any wing on the market with Lift's signature speed and manoeuvrability, look no further.
2021's high aspect wings have undergone a few tweaks in the construction for ultimate responsiveness, and we've added in a smaller size to broaden the lineup.
These wings are ultra-tuned for performance; entry-level riders are encouraged to start with the surf lineup.
2021 V2 Surf Wings
Lift's new Surf  Lineup has been carefully crafted for efficiency, balance and versatility.
This new range of wings is "mid aspect"–meaning that the wingspan offers a true balance between efficiency and turning, working for multiple foil disciplines.
Whether surfing, eFoiling or sailing, riding on our new mid-aspect lineup will lower resistance, and increase the ability to carve an aggressive turn.
Experience the balance for yourself.