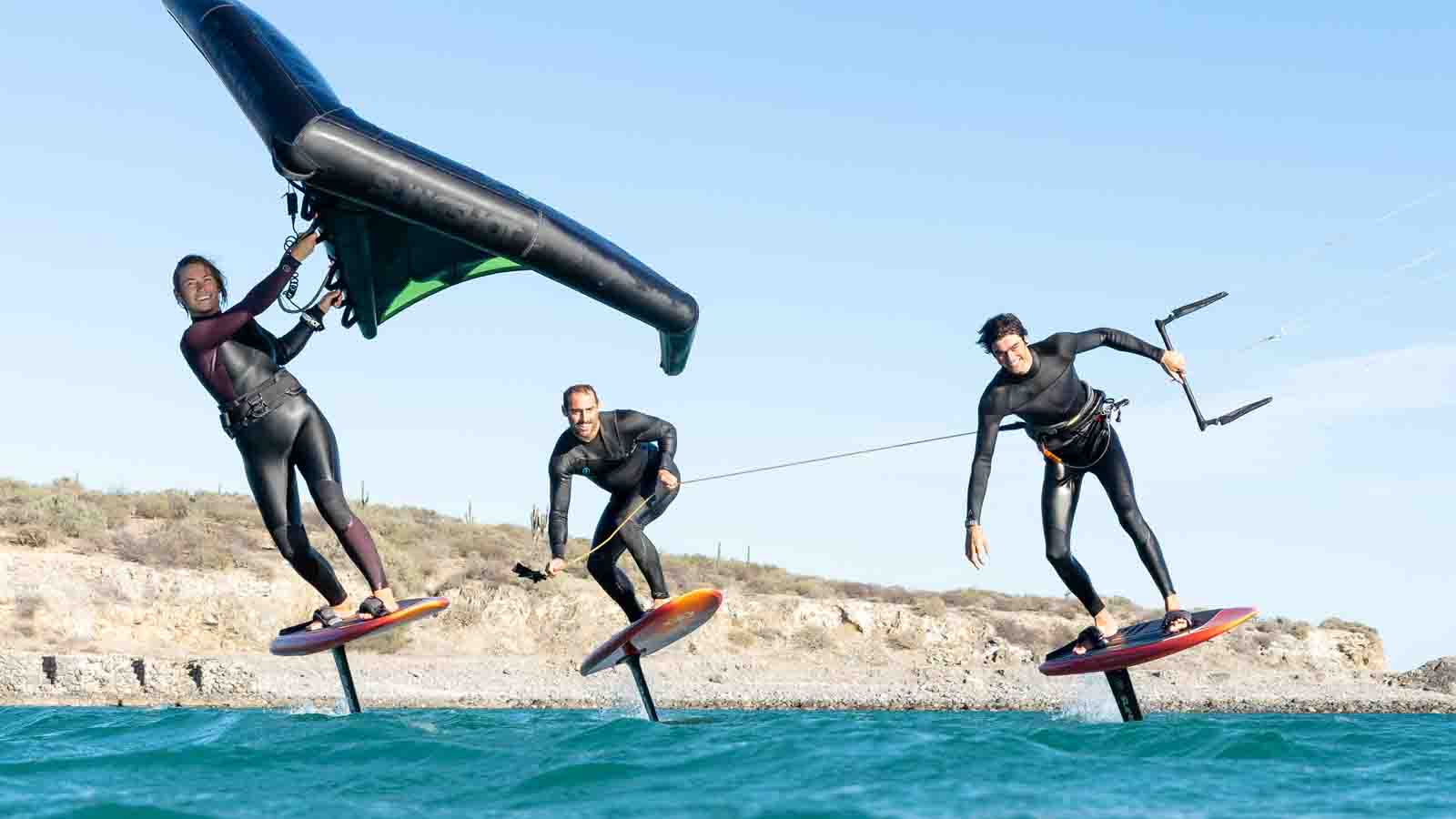 Slingshot 2022 Foils Preview
Retail Buyers Guide: Foil 2022 Retail Buyer's Guide
Brand: Slingshot
Interviewee: Wyatt Miller, Brand Manager Wind/Wing
Which discipline is most  driving hydrofoil sales? Kiteboard, wing foil, wind foiling, surfing, SUP… ? And why ?
Wing foil is taking the lead in foil sales.  The sport is so intuitive to learn and it is pulling in foilers from a broad range of other disciplines; kite, windsurf, prone, wake.  Many of the foilers in other sports have onboarded to our Hoverglide modular foil system where all the parts are interchangeable.  These customers are now looking for very big wings to learn to wing foil in the light wind which has really driven the sales of our massive Infinity 99 wing at 2371cm2.  It is now our best selling front wing. 
The New Normal COVID era has affected positively (saleswise) the boardsports leisure/casual/entry-level segments. Is that true for hydrofoils as well or does the foiling sports remain a core activity?
 Covid has made everyone value their time spent recreating outside more than ever.   For many, it has also meant less disposable income spent on travel and dining and more time spent on the computer drooling over new toys.  The combination of those factors has led to increased foil sales.  Foiling is still more fringe than biking, but people are moving their money into recreational equipment across the board. 
Foiling packages (hydrofoil + board, and possibly wing/kite) appeal to newcomers for the convenience and tight price. Do you market such kits and what  do you see as the pros/cons ?
We have had good luck marketing foil/board combos in wake where many of the consumers are completely new to hydrofoil and have not even seen much of it in person.  That customer just wants a combo that they know will work right out of the box and without a wind-power source like wing, sail or kite the decision is easier.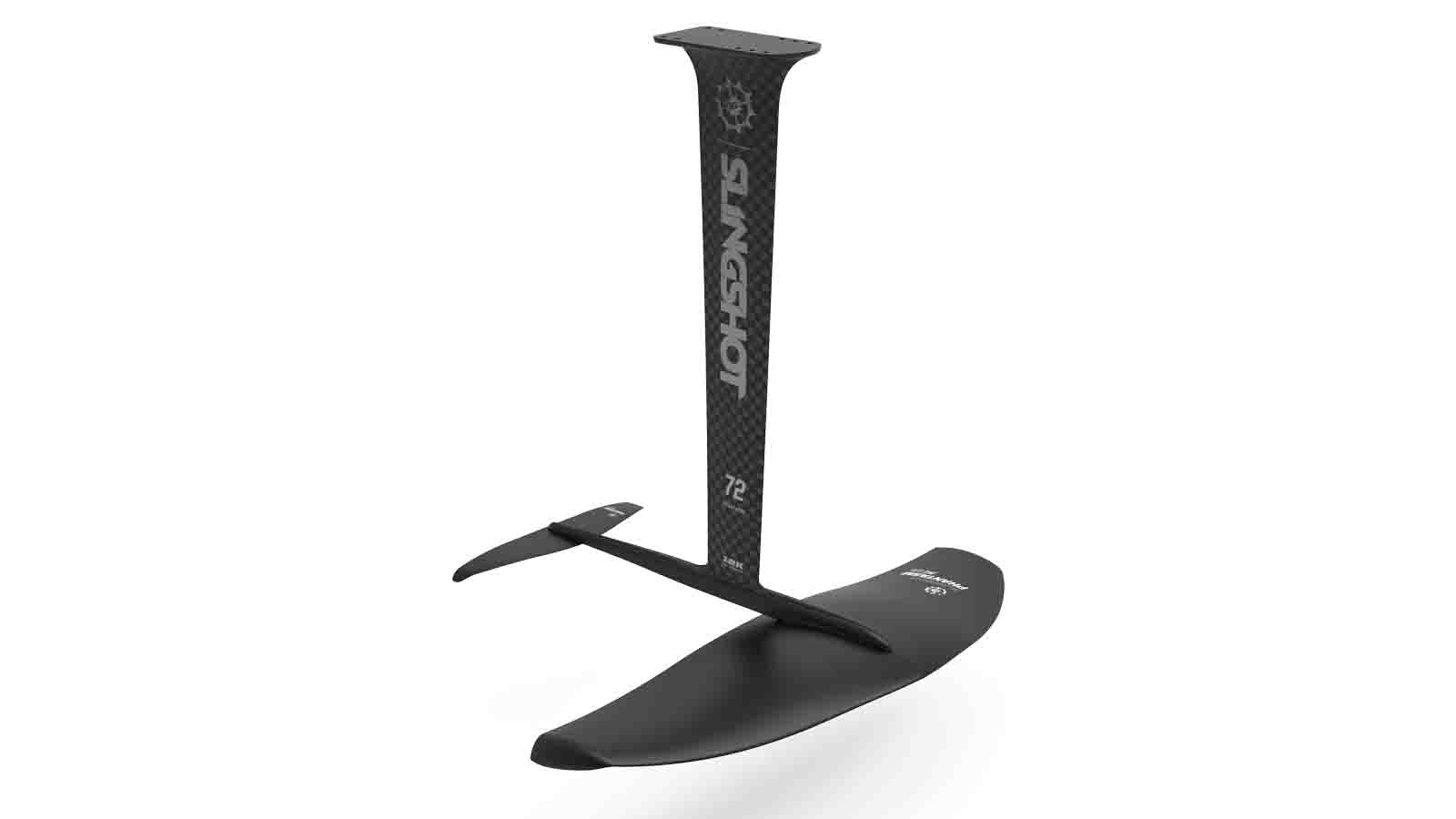 With the other sports, we like to let our dealers make the call on packages as they will be very directly involved in picking the appropriate gear for the customer's skill level, weight and local wind conditions.  The wind customer has also usually had a lot more first-hand contact with foiling in their local area and tend to be more educated on what they want.  This could begin to change with the wing.
What is the current trend? Specific set-up for each sub-discipline or a do-it-all hydrofoil? 
Windsurfing is really the odd sport with its need for a substantially longer fuselage than what is typically used in all other sports.  All of the other sports can really use the same basic components from our Hoverglide modular foil system and a few of the front wings like the Infinity 76 really reach across all the sports.  At most, you can just switch front wings depending on wind conditions and sport type and keep all the other components the same.
Riding foils has been made way easier in a couple of years. How so?
The short answer is BIG WINGS.  A few years ago we looked at our Infinity 76 (cm wide) wing at around 1500cm2 as a HUGE wing.  Then came the Infinity 84cm which made getting on foil and staying on foil so much easier.  Now our even larger Infinity 99 wing is our top seller.  The span of a wing translates directly to rail to rail stability which makes for a much more stable and controlled ride.  The larger wings also have a much lower takeoff and stall speed, meaning you don't need as much efficiency to get up onto foil in light wind and you can really take your time and slow way down during a transition without dropping off of foil.  Big front wings made everything easier.
What new foil designs are you offering for 2022?
For 2022 we are fundamentally changing the way we sell foils.  We will release our full Phantasm line in August 2021 (some packages are already available).  All Phantasm components will be fully interchangeable just like in our aluminium Hoverglide system with every mast (carbon or aluminium) being compatible with every fuse and every wing.  The big change comes in selling "Lowers" (Fuse and front and back wings), separately from masts. We have found that customers are very specific in their mast needs.  Water depth is a huge factor in determining desired mast length, as is swell size and sport.  Some consumers are ready to jump into the high price of carbon, while others would like to keep the price down with aluminium.   Selling masts separately from the lowers lets consumers purchase their perfect setup and change between sports.  They can buy a nice carbon mast in their preferred length for the majority of their riding and then purchase a less expensive aluminium mast for shallower water or the few times they use their foil for a different sport.  The reason for separating Lowers from Masts is that most folks prefer to have a couple of complete lowers so they can quickly switch setups without a ton of screwing and unscrewing.  The Phantasm offering is huge, with 12 Lower packages and then your choice of 4 lengths of skinny carbon mast, 3 lengths of wide-body carbon masts and the same in wide body and skinny aluminium.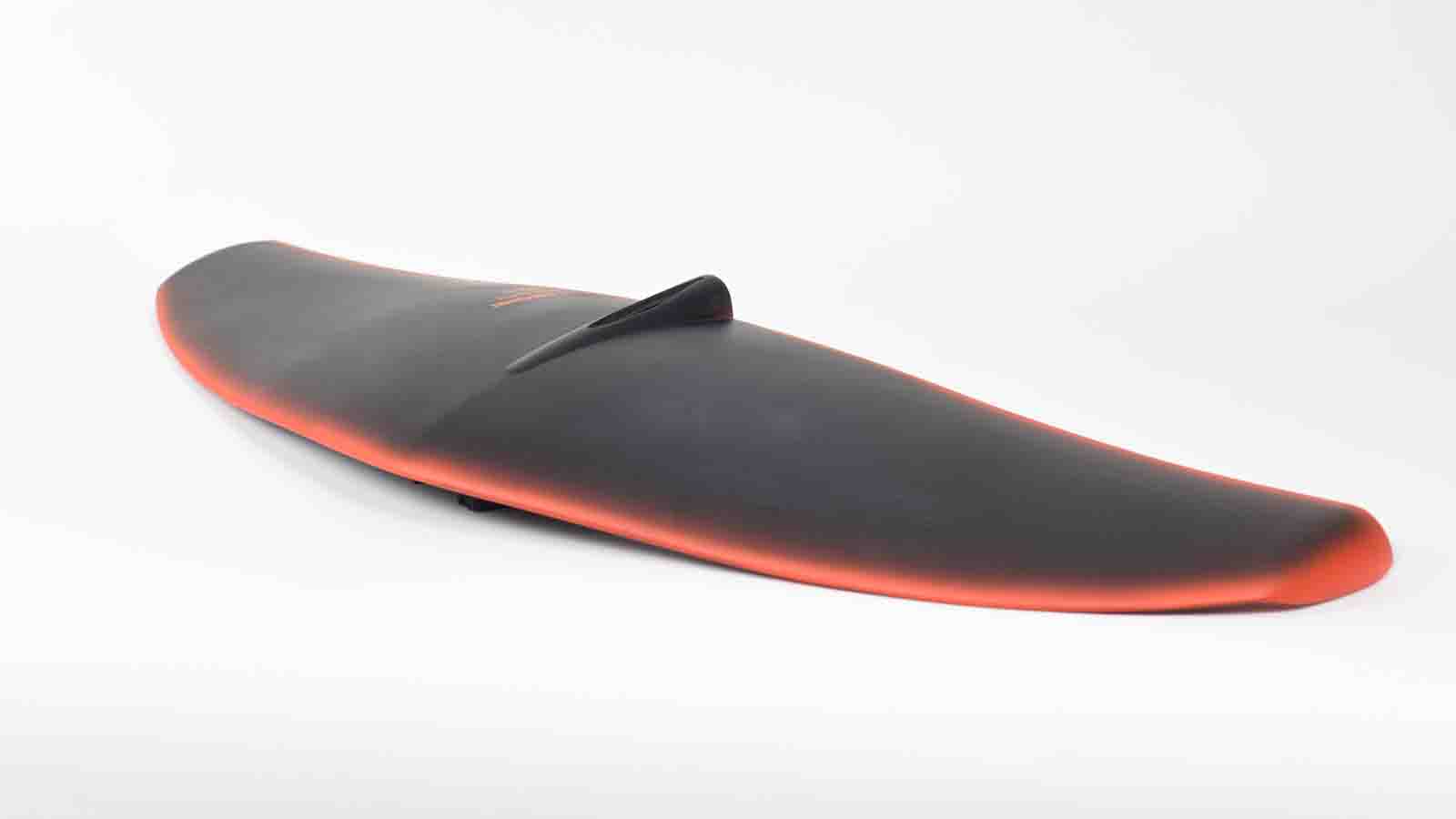 Is there a status quo regarding the materials used or do you foresee new alternatives? 
I don't see any huge material changes when it comes to high-grade foils.  Carbon will always be king.  When you talk about price point foils there will be a lot of new materials coming in the future with plastic wings being a viable option.
Retailer Support: If the retailer's staff aren't foiling participants themselves, how can they receive proper education from your team?
In February we launched a completely new website at Slingshotsports.com
Now each individual product page features a hype video showing the product in action and then there is a Tech video where or Brand Managers give a walkthrough of the product, how to assemble it, who it is for, and go over the important features and uses of each feature.  It is a great resource for consumer and retailer
Key Products:
1 Infinity 99 wing
The Hoverglide Infinity 99 wing (2371cm2) has the lowest take-off and stall speeds in the Slingshot range.  It will get you up and foiling in the lightest wind and will keep flying even if you slow way down in transitions.  The 99cm width provides tons of rail to rail stability.  This wing was built to fuel progression across multiple sports
2. Phantasm WINGFOIL 926 Package
The Phantasm Wing 926 is a high-performance, high aspect carbon freeride foil with maximum versatility in a lightweight premium carbon construction. The package comes with a 92cm mast made from super light, stiff and efficient high-modulus carbon.   The high aspect PTM 926 wing is a pumping machine, making it easy to connect from bump to bump on downwind runs.
3. Phantasm Wingfoil 928 Package
The Phantasm 928 Wing package delivers unrivalled stability, ease of use and rapid progression to all weight classes and riding styles.  The Phantasm PFI 928 Wing is a super early lifting, incredibly forgiving freeride foil with maximum light wind versatility in a lightweight premium carbon construction. The package comes with the 72cm mast made from super light, stiff and efficient high-modulus carbon.