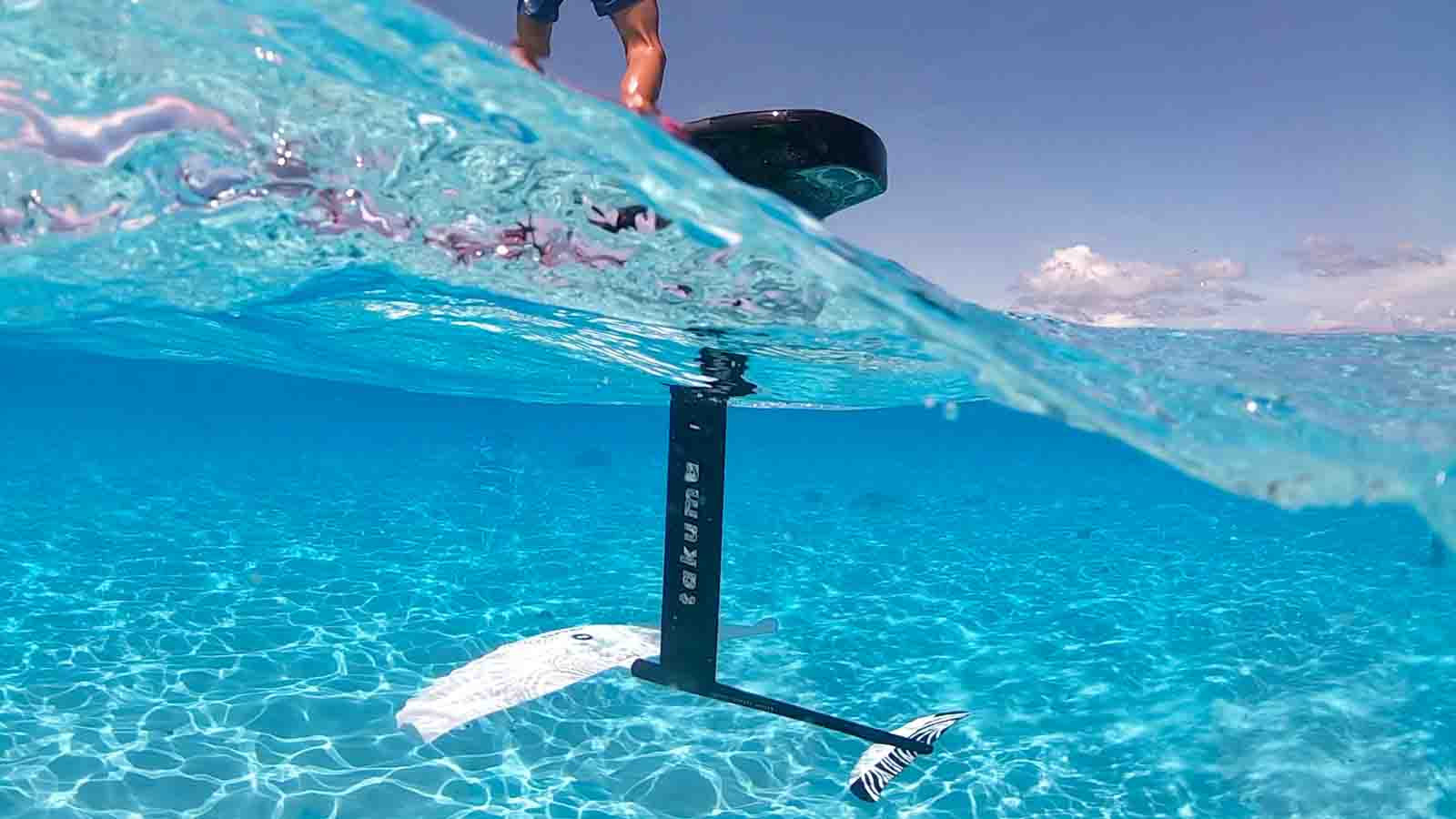 Takuma 2022 Foils Preview
Retail Buyers Guide: Foil 2022 Retail Buyer's Guide
Brand: Takuma
Interviewee: Lucy Allnutt, Marketing Manager
Which discipline is most driving hydrofoil sales? Kiteboard, wing foil, wind foiling, surfing, SUP… ? And why ?
We have seen enormous growth in the uptake of wing foiling and as riders progress, they look to upgrading their kit with performance foils. It may not be the easiest sport to master but wing foiling has captured the attention of both newcomers and seasoned water enthusiasts alike, due to its accessibility and the intense adrenaline rush you get once you have finally mastered the learning curve. The wing foil following is growing at a rapid rate with many kiters and windsurfers ditching their sport for a taste of something new and exhilarating.
More experienced surfers are also switching over to foil surfing, being driven by the extra speed and momentum a foil can add to riding a wave, not to mention the ease of then pumping to catch the next set. Prone surfers too are getting into winging as it's an incredible alternative for those windy days.
Efoil, an activity by itself has also experienced a dramatic uptake in popularity, it is an amazing pedagogical tool to learn how to foil before passing to the next discipline or as a standalone tool to simply enjoy the incredible sensation of flight. 
The New Normal COVID era has affected positively (saleswise) the boardsports leisure/casual/entry-level segments. Is that true for hydrofoils as well or does the foiling sports remain a core activity?
Our foils are literally flying out the door, the demand is extremely high still. The fact that people have been couped up for long periods of time over the past year, there has been a newfound desire and understanding for the need to get outdoors and in particular on the water, where the sense of freedom is heightened. Nothing on the water comes close to the feeling of freedom as hydrofoiling does, the sensation of flying above water is pure ecstasy and highly addictive. The sport is still relatively cored in the sense that it is not the easiest to pick up, and the band of really good riders remain on their pedestal, however with new more user-friendly designs now available in the market more water sports athletes are crossing over.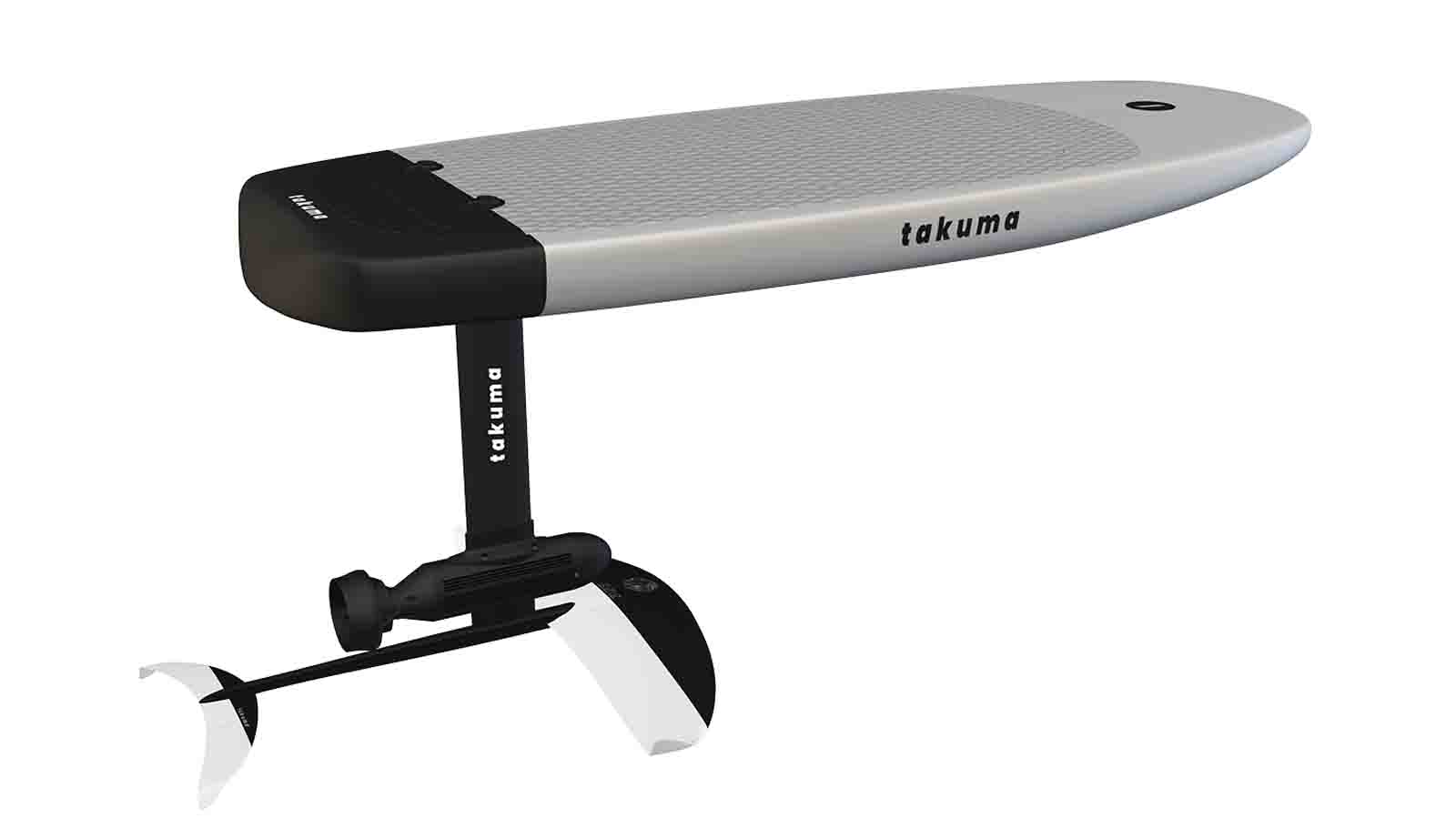 Foiling packages (hydrofoil + board, and possibly wing/kite) appeal to newcomers for the convenience and tight price. Do you market such kits and what do you see as the pros/cons ? 
As foiling becomes more popular and more mainstream, it is normal for newcomers to buy their setup as a package. Many of our partners already create custom packs for their clients, specific to their individual needs. We want to make foiling as accessible as possible, which is why we offer an extremely cost-effective and user-friendly wing pack sold exclusively via Decathlon. By no means is it beginner-only focused, this pack is made up of good quality and strong performing wing, foil and board, that will more than satisfy intermediate riders as they progress their techniques. Once they advance and hone their unique riding style they can then branch out to more specific and higher performance equipment, with the help and expert advice from our team of technical dealers.  The recommendation of technicians from local surf shops to action sports specialists are listed on our website takuma.com
What is the current trend? Specific set-up for each sub-discipline or a do-it-all hydrofoil? 
Many foilers like to cross over their sports and therefore there is more preference for that one foil that does it all. For sure, there are still those that want to excel in a specific style and look for the best performing foils for their preferred discipline. Our range covers the lot, we have just launched a new foil, the Kujira Helium, this is a real game-changer for new foilers, seasoned riders and anyone who's looking for that one foil that does it all. Our extended Kujira range offers higher performance foils for the more dedicated riding styles. 
Riding foils has been made way easier in a couple of years. How so?
The advancement of the sport drives new technological developments and in turn better equipment both for beginners and experts. The last few years have seen a focus on improving the stability and control yet maintaining glide and carving performance. Foils are now more forgiving and more durable. Accessibility has also grown tremendously; you can now find foils across a variety of water sport retailers from surf and SUP to kite, wake and wind shops.
We have been developing our offering of efoils, this is possibly the easiest way someone can experience the sensation of foiling without the need for wind or waves or even any previous watersports experience, once you get hooked on the flying sensation it is only natural to want to test it out with other disciplines too.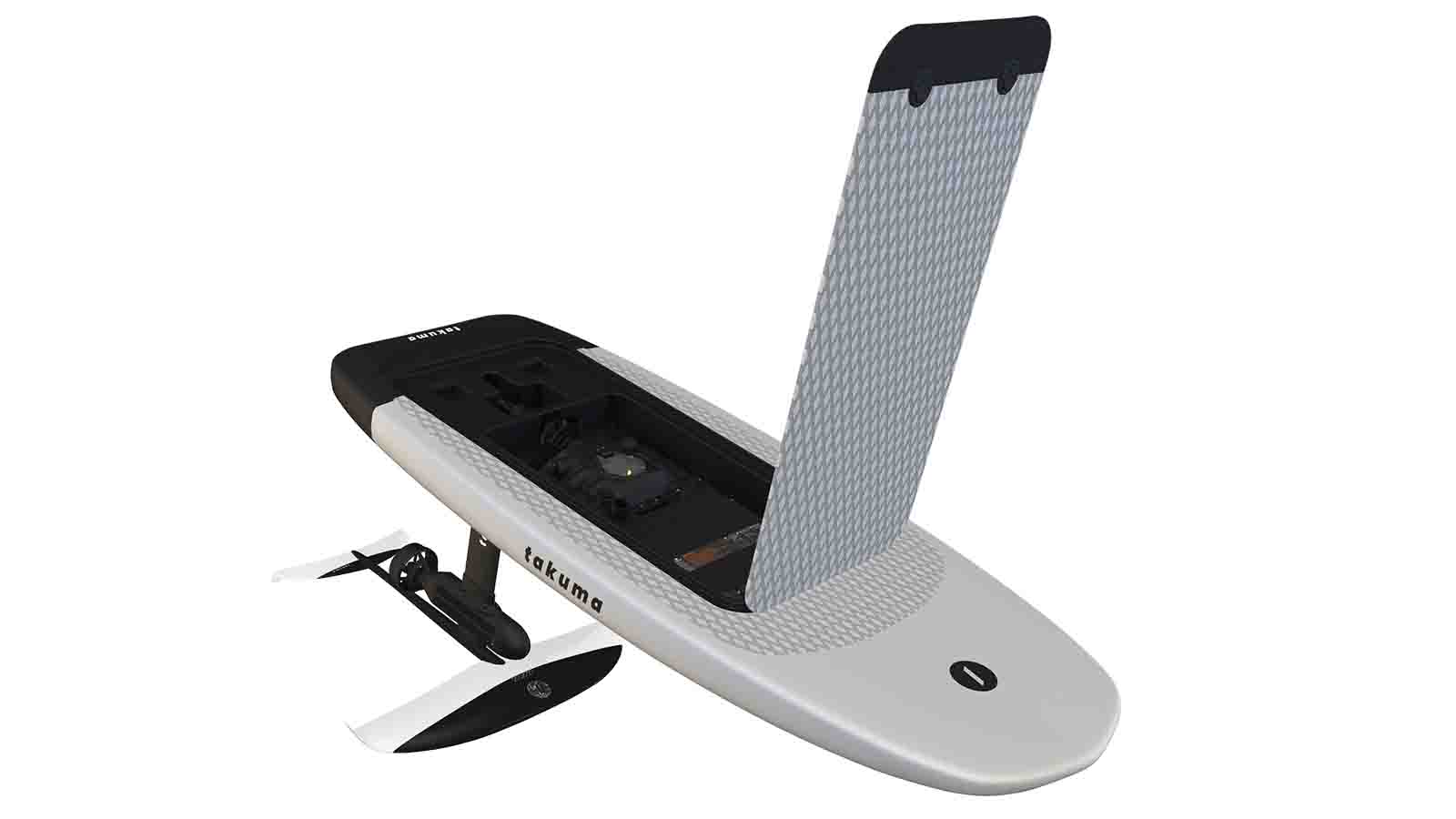 What new foil designs are you offering for 2022?
Launched last year, our Kujira foil range has been a huge success and a revolution in the board foiling industry. The innovative tubercle design delivers enormous improvement in terms of lift, glide, stability and comfort. The increased extra lift allows a rider to use a smaller wing with better performance, the foils deliver exceptionally smooth flight and glide even at low speed.
The progression of the range follows with the new Helium model, another market altering design. Developed to be a fully all-round foil that is lightweight, versatile and robust, suited for any type of rider. The new smooth-edged winglets have been designed to be more efficient and less aggressive. With a carbon composite construction and lightweight helium foam core, the Kujira Helium is the most cost-effective/user-friendly performance foil currently available. 
Is there a status quo regarding the materials used or do you foresee new alternatives? 
There is definitely a movement to testing out new materials. Our Kujira wing range are full carbon, and our newest addition has a helium core, these wings can be attached to either our aluminium or full carbon mast set. Carbon has been the number one material in the industry for a long time due to its lightweight, rigidness and durability, however, it is an expensive material and due to its stiffness and it has a slight susceptibility to break on extreme impact. The Takuma aluminium mast set option is the #1 choice of some pro riders, its stiffness offers an incredible reactivity in turns and also gives great response in performance pumping.
Retailer Support: If the retailer's staff aren't foiling participants themselves, how can they receive proper education from your team?
Our partners are our communication lifeline. Without the correct direction and training, they are flying blind. Of course, our main priority is for our network of retailers to test our foils and fall in love with them, as passion sells best. However, for those who haven't yet got the 'foil bug,' we deliver one-to-one support, as well as access to tech, focused pdfs, user guides, product news, updates and informative newsletters in order for them to fully understand the values and benefits of our products and share this with their clientele
Key Products:
Kujira Helium 1500 – Full set
One foil fits all
Delivering an impressive early take-off and huge glide potential, the Kujira Helium is stable and intuitive to control. It is capable of maintaining altitude even at super low speed. You will experience smooth, controlled manoeuvres, consistent even as you increase your velocity. The Kujira Helium has a really natural power control that delivers a feeling of auto-stability making it extremely easy to learn new manoeuvres such as jibes and tacks.
Mast set 65/75/85
Excellent rigidity for maximum performance.
The compact modular aluminium set-up is compatible with our whole range. We have designed an innovative top plate that incorporates our new simplified and more efficient board mount system. The new fuselage design is more streamlined than ever. The mast has a new profile redesigned for efficiency and rigidity which minimises flex and drag and maximises comfort in flight.
E-foil Cruising
The most accessible E-foil on the market
With an innovative board shape and voluminous size, it is suitable for nearly all body types. The Efoil Cruising is designed to make this exhilarating sport as accessible as possible. It is quick and easy to set up and intuitive to control via the ergonomic remote. The short mast and large wing surface facilitate an easy, stable take-off and effortless glide for all riders.