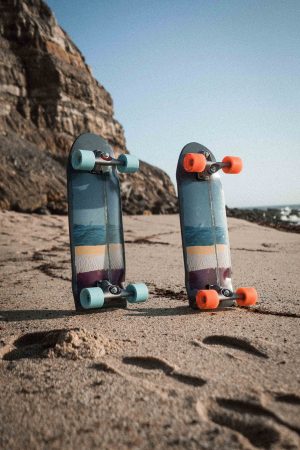 Loaded Boards 2023 Surfskate Brand Preview
Retail Buyers Guide: Surfskate 2023 Retail Buyer's Guide
Brand: Loaded Boards
Interviewee: Pablo Castro, CEO
How is the European surfskate market currently?
We have been hearing about a lot of saturation and inventory in the market but we do see a lot of engagement in surf skate.
How are you navigating the overstocking issues currently affecting the hardgoods sector?
Our products are not overstocked in Europe (or worldwide).  Our concern is that we're seeing companies, distributors and shops making desperate moves to clear inventory which devalues the public perception of surf skate and reduces margins for everyone. We hope that everyone can take the long view because things will get better—they always do.
What are the main products in demand in the segment right now (completes etc)?
Our Carver collar Surf Skate offering is unique and we continue to see decent sell through.  I can't speak for the other companies.
What are your main price points for next season?
We will continue to maintain our Euro MSRPs at 335 and 360 Euros.
What are the "stars" right now. Products you couldn't live without?
Bolsa Loaded Carver Collar with CX trucks
What are the main features on your surf skate completes?
Our Bolsa board is a unique collar with our good friends at Carver.  We're using their CX and C7 trucks on a custom built deck along with Orangatang wheels and a customized Orangatang bushing setup for a unique high rebound surf skate experience
What kinds of trucks and wheels do you offer for this segment?
Carver CX and C7 and Orangatang 65mm and 70mm wheels.  We only offer Surf Skate as a complete.
Which technical features are you the proudest of?
The high rebound Orangatang bushings create a unique Surf Skate experience.  I can't say it's better than others, but it is different and it's my personal preference.
Any collaborations to look forward to?
Continued collaboration with Carver.
Bestseller