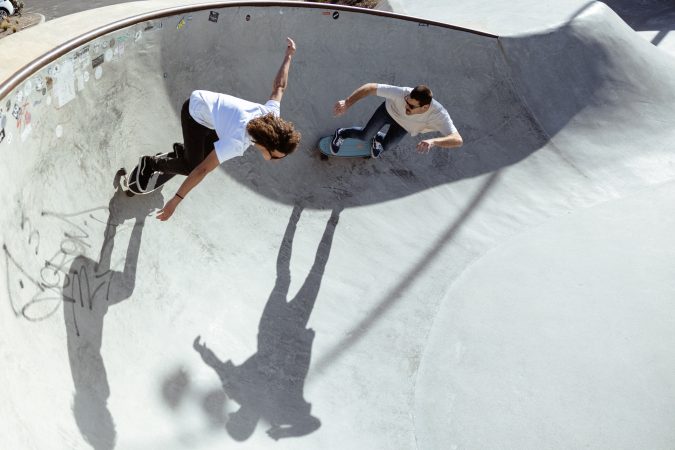 Slide 2023 Surfskate Brand Preview
Retail Buyers Guide: Surfskate 2023 Retail Buyer's Guide
Brand: Slide
Interviewee: Iciar Sánchez, Industrial designer & brand manager
How is the European surfskate market currently?
In the last few years we have experienced the process of introducing a new sport to the market, in an extremely condensed period. The 'wow' effect vanished after covid restrictions were eliminated, and we are currently experiencing a period of stable and consistent sales. Our brand is now familiar to the customers and the retailers, which give us awesome feedback and keep restocking at a good pace.
How are you navigating the overstocking issues currently affecting the hardgoods sector?
During the ups and downs of the last two years we have offered a good and flexible sales service to our retailers. We have not overloaded them with stock, and this has helped some of them to stay afloat.
We are very concerned about offering a good maintenance service through replacement parts and a maintenance guide. Our aim is to teach new riders how to take care of their gear to make it last longer, and we offer different replacement sets for our front and rear trucks.
We have also worked on improving our product's quality and the supply chain strategy in order to offer good quality products at a reasonable price.
What are the main products in demand in the segment right now (completes etc)?
Completes are still the main products in demand right now. Customers are also interested in spare trucks, especially in Europe.
What are your main price points for next season?
189-210€
The price is a tricky part. We have always kept our prices as low as possible in order to offer an affordable and good quality product. However, a lower price gives the customer the perception of worse quality, and this has somehow affected our product's reputation. Our trucks offer high performance to train real surf turns, wide arcs and stability.
What are the "stars" right now. Products you couldn't live without?
Quad 30" Auka
We have collaborated with Janire Gonzalez-Etxabarri, WSL European Junior surf champion, to create a new, fresh design. Janire chose the seaweed print as a tribute to her local beach, Itzurun. Auka means 'seaweed' in the Basque language, where Janire grew up and surfs.
This model is set up with our 3.0 surfskate trucks and our 70mm 78A Toffee wheels.
CMC 31" Cold Gold
This model will be available at the end of 2023. A redesign of our bestseller, the CMC 31" Performance, developed with our team rider from Barcelona, Carlos Martin Cazorla.
Carlos' skating combines wide, open lines with sharp turns. He enjoys going vertical inside the bowl as much as he enjoys pumping and generating speed, always riding with flow and style.
This board has been designed for high performance riders. The fuller nose makes for easy front foot control, and the wider tail helps with the sharpest of turns and maneuvers.
What are the main features on your surf skate completes?
Our secret weapon is our truck set. The main advantage of the Slide truck system is stability. Offering a surf feeling which is safe, can be enjoyed by either beginners, or advanced riders, skating pools and bowls.
The extra height of the Slide set of trucks avoids wheelbite (where wheels touch the deck). If this happens, the board can suddenly stop, often causing falls.
Our secret is to combine our surfskate trucks with a collection of decks that can fit any type of rider.
What kinds of trucks and wheels do you offer for this segment?
Slide's third generation truck adjustments are now complete (Slide 3.5).
Development is a decades-long process of engineering and pursuit of precision quality. Simply put, Slide is looking for the very best and closest surfing-like performance.
All our boards are set up with the best quality soft wheels. We currently offer them in 4 different colors: Black, Lime, Toffee, Arctic Blue.
Which technical features are you the proudest of?
We are really proud of the development of our surfskate trucks. We have been working hard on improving their quality and performance, and we are proud to be able to offer such a good quality product.
What are you doing with materials and tech next season?
We will keep working on increasing our deck range and offer products for a wider audience.
Any collaborations to look forward to?
We recently started with Noel Salas and are looking forward to the projects that will come ahead.
BEST SELLERS
Quad 30" Auka
The best selling Quad is inspired by the shape of a 4 (quad) fin summer surfboard – built for fun.
This board means carving control and intense, long rides. It is also great for the smallest of the family, as it is the most maneuverable board in our collection.
We collaborated with Janire Gonzalez-Etxabarri, WSL European Junior surf champion, to create this fresh design. Janire chose the seaweed print as a tribute to her local beach, Itzurun. Auka means 'seaweed' in the Basque language, where Janire grew up and surfs.
Gussie 31" Spoon
Developed in Australia, this shape has been designed for extra stability and maneuverability, giving you a very similar feeling to surfing, and suitable for horizontal cruising or pool carving.
Gussie is very versatile, recommended for riders who are already experienced surfers or skaters, but also for beginners that want to improve their balance and reaction times. Thanks to the Gussie set-up, it's a model that will be your best friend on flat days.
Evo-lution 34" Bandana
The new Evo-lution 34" model has evolved from our best-selling shape, the
Gussie 31".
The expanded Gussie adds dimension and extra stability. The large wheelbase, wider nose and 70mm wheels make 'Evo-lution' perfect for every and any body beginning their surf skate adventure.
Just like Surfing's Funboards: Evo-lution has been created for skating fun. The graphics of this model come from the Paisley print. This classical pattern has travelled from East to West, and it is a symbol of freedom and creativity.