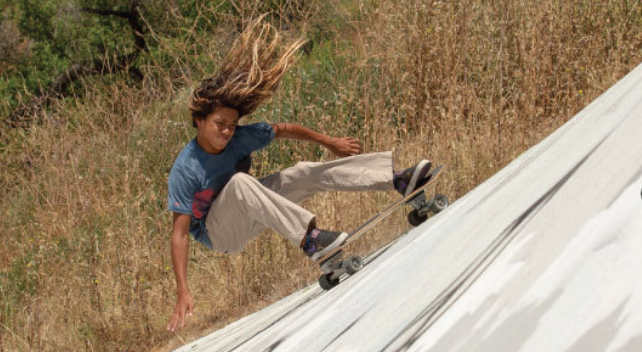 Carver 2023 Surfskate Brand Preview
Retail Buyers Guide: Surfskate 2023 Retail Buyer's Guide
Brand: Carver
Interviewee: Eben Woodall, VP of Sales
How is the European surfskate market currently?
• The European market seems to be in a healing process and as the situation slowly improves, there are still flooded sales channels and heavy discounts across all skate categories.
How are you navigating the overstocking issues currently affecting the hardgoods sector?
• I applaud our EU distributors as they have really turned up the volume on marketing. Collaborations and community activation events seem to work best to continue to drive demand. Discounting is always difficult to navigate and we do our best to uphold MAP pricing.
What are the main products in demand in the segment right now (completes etc)?
• Completes are always the meat and potatoes of the line.
• Truck sets and Truck kits for CX, C7, and C5 have been in heavy demand.
What are your main price points for next season?
• Price points will remain steady with no price increases in the foreseeable future.
What are the "stars" right now. Products you couldn't live without?
• Our strategic collabs with Channel Islands, Lost, Aipa, and Bing as well as our pro models for Kai Lenny, Jamie O Brien, Yago Dora, and Taylor Knox continue to sell well.
What are the main features on your surf skate completes?
• For Carver, it is always about our trucks. C7, CX, and C5 offer a wide range of riding styles for all ages.
What kinds of trucks and wheels do you offer for this segment?
• . C7, CX, and C5 truck sets, truck kits, and completes.
• Carver offers the Carver Concave wheel for extra grip. New slide wheels are in the works.
Which technical features are you the proudest of?
• The proven performance and quality of Carver trucks and the accessories that make up a Carver complete skateboard. They never disappoint when it comes to high performance, high speed surf training or simply enjoying surfing the streets when you don't have an ocean near you.

What are you doing with materials and tech next season?
• Carver has a few secret projects in the works when it comes to tech enhancements and materials. One thing to be on the lookout for would be is the new Ghost Net, coming soon.
Any collaborations to look forward to?
• Carver has the ability to work on a few collaboration projects in the recent past mostly in the high fashion category.
• Carver has just launched a collaboration with the iconic Bing Surfboards with the Puck and Continental models both available in CX and C7 truck systems.
• Carver also had the opportunity to produce a small run of the Jacks Pro QS 3000 / Carver boards for the recent surf contest. More of this to come!
BEST SELLERS