North 2023 Kiteboarding S/S Preview
Retail Buyers Guide: Kiteboarding S/S 2023 Retail Buyer's Guide
Brand: North Kiteboarding
Interviewee: Mike Raper, North Brand Director
What kiteboarding discipline has grown the most so far in 2022 and why?
Big Air is still the most aspirational, but the general freeride market is our bread and butter, we are lucky to have a market leader in this category. Surf category is steady, but we have a drop off on the traditional Freestyle segment.
What do you believe will be the main trends for 2023 in kiteboarding?
Short to medium travel destination locations. Long haul travel seams still some way off as airlines catch up. Consumers want new equipment on their destination kiteboarding holidays. Or when they return, they realize their equipment is maybe dated and they want the improved performance of the new season.
In what discipline do you expect the biggest growth in 2023 and why?
Freeride fun and light wind. Riders want to make the most of the conditions and need easy to use equipment that is accessible, yet still high performance.
Which of your Kites are selling well in 2022 and why?
Reach (Performance Freeride) & Orbit (Performance Big-Air) are the drivers. Surf, although stable, will have only have a small spike due to the redesign of the Carve that has been put back in its dedicated wave riding position.
What are your new kite designs for 2023?
The all-new Code Zero, launched in August 2022, will become a leader in the single strut, lightweight foiling market.Engineered using the lightest materials possible, we've taken a minimalist approach to the Code Zero design – there's nothing on it you don't need. We wanted to see what was possible, how light you could go without losing performance or making it too fragile.
The Code Zero is a highly efficient kite with a wide wind range and impressive power delivery. It depends on the size, but it performs best in its low-end range. Ideal for foil and wave riding, it has excellent drift, manoeuvrability and extremely fast, reactive steering. North is excited about the performance of this kite as the wind range is massive compared to our competitors.
We've also updated the Carve Surf /Strapless Freestyle Kite and the Orbit Big Air / Freeride Kite for 2023.
What materials are you using in your 2023 kites?
N-Dure – lighter weight Dacron. The N-Dure Dacron used in the inflated structures has a more balanced weave for a crisp, lively feel. The symmetrical yarn pattern gives the material a lower bias elongation that snaps back to its original shape faster.
N-HTRS – High Tenacity Rip Stop Our high-performance canopy material is used in our kites are constructed using high tenacity polyester yarn ripstop canopy for lightness, high tear strength, zero porosity and longevity.
Double-ply canopy reinforcement. For 2023 we've replaced the heavy-duty trailing edge reinforcement material in all our kites with a 2-ply of canopy material for optimal tension in the canopy shape. Two layers of canopy material are softer than using a single-ply reinforcement material, this allows the kite to twist better and be more responsive.
Lighter bladders. For 2023 lighter weight bladders have been adopted into all sizes in the Carve, Reach and Code Zero, and more of the larger sizes in the Orbit. The new bladder material is 17% lighter than in previous bladders.
DuraLite seam protection. Lightweight reinforcement to protect from chafing and abrasion along the struts to the leading edge. Thin foam padding is inserted underneath to form a lightweight durable buffer which lifts the kite slightly off rough surfaces and protects the stitching along the struts and leading-edge seams.
What is new in your kite construction for 2023? Have you implemented any new technologies?
Lighter weight construction – the lighter the kite, the faster the steering and the more lift it creates. Hence, we dropped everything you don't need.
Refined bridling – We've refined the 23 Carve bridle to allow for a longer, more progressive depower travel and better response throughout the whole depower range.
Two new additional bar pressure options in the 23 Orbit let you choose from a lighter, more forgiving feeling in cruise mode, right through to ultra-direct steering with shorter depower travel in megaloop mode. This new fourth setting gives you the confidence to loop the kite even lower. It is ideal for heavier riders on smaller kites and boosts wingtip support on those crazy 40knot + days.
Are there any trends in terms of kite design, construction and materials that the entire industry seems to be progressing towards?
North is developing new materials in-house via the North Sails Technology Group. We look forward to introducing these into our future product ranges.
Which of your boards are selling well in 2022 and why?
The Prime and AtmosTwinTip boards are our best sellers, they make up the majority of the volume. They compliment the dedicated specialist boards we have for lighter riders (Astra), wakestyle (Flare), freestyle (Focus) and light wind performance (Trace). 

Why are they selling well? Well, I'd say the word on the street is that North are the cool kids.
Our team have really done an outstanding job with building the brand. The quality and performance of our gear have further supported us in becoming a market leader.

The 2022 Atmos Carbon was ridden by Marc Jacobs to victory at the last Red Bull King of the Air, and the 100% Carbon Laminate performance is exceptional.
The new Comp Strapless Freestyle board has also become a podium favourite, ridden by World Champion Capucine Delannoy. Both her and brother Camille rave about the performance of this board and how easy it makes landing tricks.
What are your new board designs for 2023?
All boards are refined and tuned each season to continue the trusted DNA of each category. The goal is always to refine and engineer to the Nth degree.
In 2023 we've paid special attention to the Cross Freeride Surfboard, your 'one-board quiver'. It's the kind of board that makes an intermediate rider feel like a pro.
What materials are you using in your 2023 boards?
Always working toward more sustainable manufacturing methods, you'll find materials like our new EcoLite bamboo ply, Paulownia wood that is CNC-machined for optimal stiffness and unidirectional basalt tapes in our sandwich construction boards.
We also have full carbon and hybrid carbon layups in our TwinTip range. And in the Charge surfboard, lightweight strength and flex is provided by Futurelite Carbon Innegra combined with DualShock high-density foam underfoot. The Comp has a combination of carbon and e-glass layers with a very thin and durable PVC core.
What is new in your board construction for 2023? Have you implemented any new technologies?

New EcoLite Construction delivers lightweight and durable strength and stiffness with fast feedback. E-Glass is layered with a bamboo veneer top and bottom for impact resistance. By using thin layers of bamboo veneers in the laminate, you gain global stiffness of the board and impact resistance at once, while keeping the board weight low.
Are there any trends in terms of board design and construction that the entire industry seems to be progressing towards?
Light yet strong. We are always looking for the optimal balance between strength and weight, stiffness and flex in our board construction. The Comp leads the way in a new generation of Strapless boards with half the volume, yet twice the performance. 

I think the entire industry is all too aware of our ecological footprint in board manufacturing. Plastic pollution is a real threat, and we're working hard to improve this without sacrificing performance.
Any innovations in kite accessories for 2023?
Flex LX TwinTip Bindings: The all-new 2023 Flex LX Bindings have been engineered with a sense of luxury that speaks to the perfect balance between performance and design. The triple-density dynamic support technology protects your heels and guarantees softer landings.
We've added structure and stability with a more contoured footbed and ramped chassis for improved fit and increased lateral support. Outer angled heel inserts ensure your foot rolls properly, providing a stable landing and protecting your knees and ankles when loading up to release into the air.
Go Green Recycled PET Kite Bags. Every North kite bag is constructed from a recycled polyester ripstop which meets Global Recycling Standards. Recycled materials are also used to make our own custom webbing. Generously sized to fit your packed-down kite easily, with corrosion-free zippers, stash pockets and air vents in the bottom and sides of the bag. The kite bags also have an external Control System pocket, Kite Pump attachment and ergonomic shoulder and chest straps.
Do you have any artists or athlete collaborations?
Instead of outsourcing graphics, we decided to support our graphics team in-house, who leverage their experience in fashion, street apparel and industrial design.
Any standout features in looks of boards and kites?
We've made a big transition to black this year, in both our kite and wings. We think the black gives the product an edgier, more badass look, and you can see this tying through into the surfboard trim. The emphasis on the frame implies high structural integrity. 
We've also further extended our ocean-inspired TwinTip graphics, highlighting the juxtaposition of nature and technology.
Have you implemented any new sustainable practices in your production, construction and shipping processes?
North builds quality products that stand the test of time. We stand by the quality and craftsmanship of all our gear, and we also sell spare parts with comprehensive installation instructions, so customers can easily maintain their gear and further improve product life.
From the packaging used in warehouses to how we ship our surfboards, our mantra at North is "Reduce, re-use and recycle". We're reducing TwinTip construction waste and investing in new materials and packaging to reduce the footprint of each product. Our goal is to create boards from recycled materials. To date, we have 100% plastic-free packaging for our Surfboards, Foil Boards, Control Systems, Fix Boots and Flex Bindings. Our 100% Organic Cotton apparel range will soon be 100% Polyester-free and Cotton-free. We've reduced printing and travel across the business, with all our communications materials provided in digital format, and a 50% reduction in print advertising. We've also moved of all our operations online, including the annual sales meeting.
North Actionsports Group is proud to be working with the GoodShipping program, the first sustainable shipping initiative in the world for reduced transport carbon emissions.
How are you helping retailers sell your product and which method of help seems to be the most effective?
Our new Designer Notes Video Series goes in-depth with the North product designers about the features and benefits of every product. These videos replace the traditional annual sales meeting, which became a one-off online event during the pandemic. The new format means retailers can digest each product in their own time, and revisit the videos on youtube to refresh whenever they need to. 
Here's an example, Designer Notes | Code Zero https://youtu.be/TtVLCC2VjPE
Are you experiencing raw material scarcity, supply problems or costs increase that impact your production? If so, how are you addressing these issues?
We've recently invested in new additions to our supply chain and quality control team. These QC Engineers will ensure we can maximise production efficiency, reduce yield loss and improve lead times.
Tapping into our resources within the wider North Sails Group to design and produce our own materials in-house also makes materials more affordable, improves quality and guarantees on-time supply.
Key Products:
Orbit | Big Air / Freeride Kite
For 2023 we've engineered the Orbit to feel smoother, lighter, faster, and even more responsive. Small structural refinements smooth out the canopy and optimize the profile for less drag, faster forward speed and smoother turning. The kite feels more stable and forgiving in overpowered, gusty conditions yet retains its ability to fly forward and catch you in kite loops.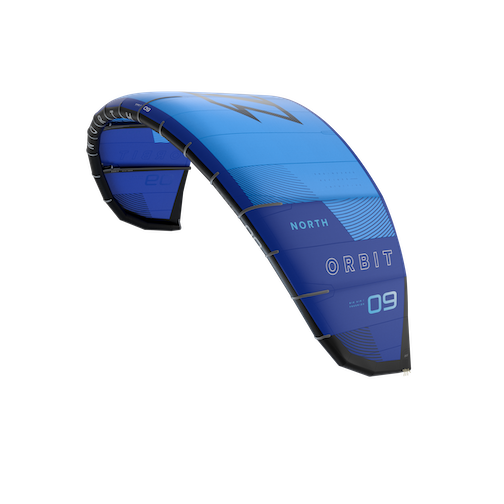 Code Zero | Performance Foil Kite
The all-new Code Zero is a light, fast and reactive single-strut performer with effortless one-handed control and efficient light wind power delivery. It flies and turns quickly – with excellent drift and manoeuvrability which makes it ideal for foiling and small surf. One of the lightest single-strut kites available, the Code Zero has a playful and agile feel with dynamic steering.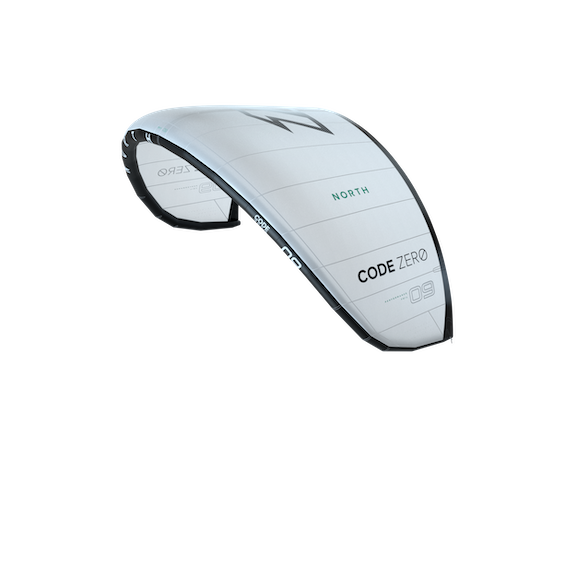 Carve | Surf / Strapless Freestyle Kite
The Carve is a powrful, reactive and controllable kite, ideal for carving up a wave face, tucking into a barrel or boosting strapless tricks. For 2023, we've refined the bridle for a longer, more progressive travel, so the kite feels smoother and more responsive throughout the full depower range. Improved overall balance also enhances drift and down-the-line glide.