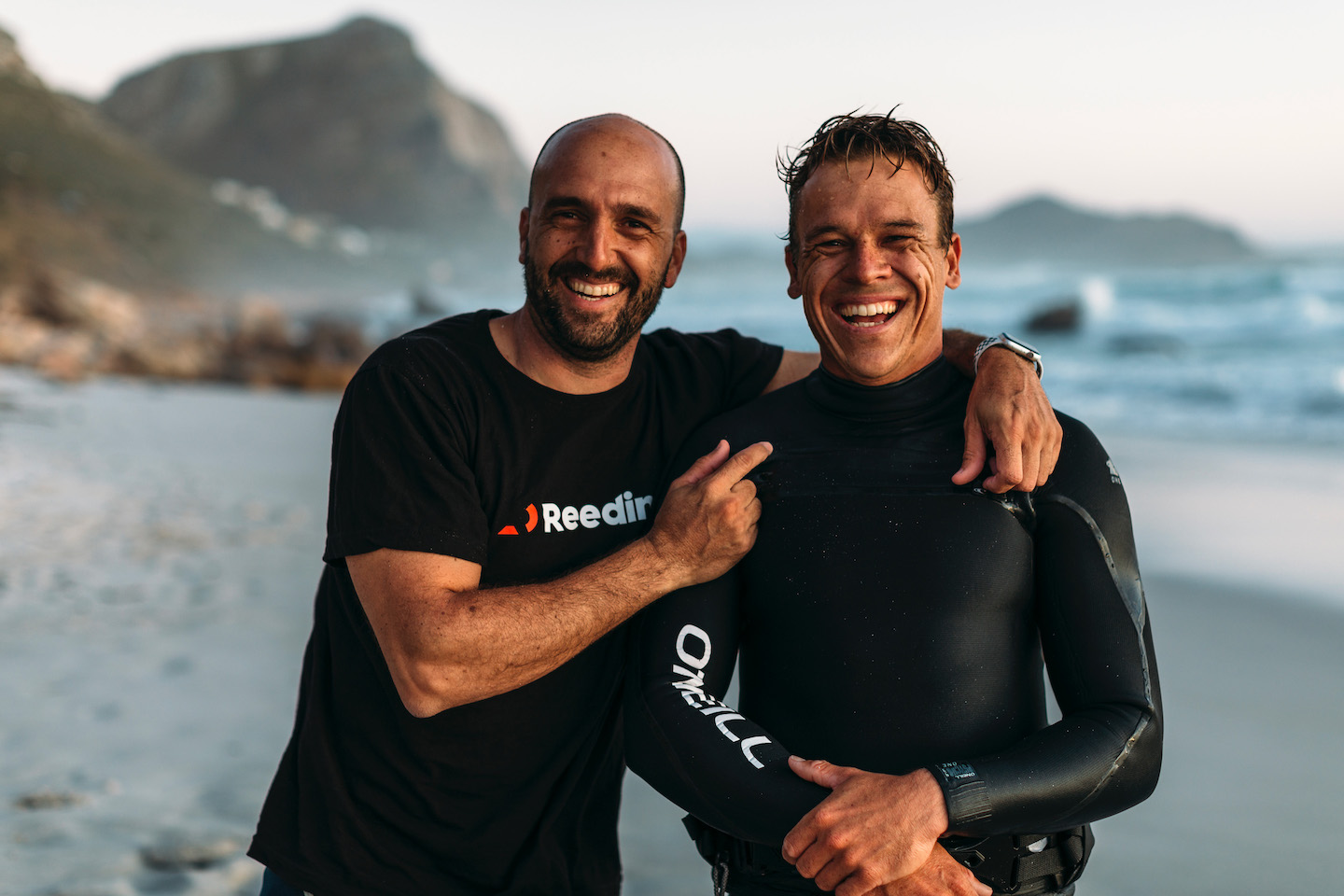 Reedin 2023 Kiteboarding S/S Preview
Retail Buyers Guide: Kiteboarding S/S 2023 Retail Buyer's Guide
Brand: Reedin
Interviewee: Niels Dercksen, Marketing Manager
What kiteboarding discipline has grown the most so far in 2022 and why? 
Big-Air has definitely gotten a boost, it's obviously the most entertaining discipline for spectators which makes it ideal right now as a competition platform. And who doesn't like to go as high as they can? 
What do you believe will be the main trends for 2023 in kiteboarding? 
As conditions seem to be getting lighter all over the world, we see kitefoiling, and big/lightwind kites getting more popular. 
In what discipline do you expect the biggest growth in 2023 and why? 
For us, we don't focus on one discipline with our kite, SuperModel. The do it all category is our main focus and we see continuous growth in that category. SuperModel keeps up with all the big-air trends, as well as light wind foiling, wave riding, and everything in between. Whatever the conditions or riding style, SuperModel does it.
Which of your Kites are selling well in 2022 and why?
SuperModel has been selling very well for us. Clients know that no matter the conditions, the kite will perform, from underpowered foiling session to overpowered big air including strapless freestyle and waveriding. Most kiters like to venture into different disciplines or travel to destinations with varying conditions, and with SuperModel, they only have to bring one kite(model).
We have also been very successful with our DreamStickX control system, clients have been upgrading their kites (regardless of the brand) with DreamStickX to take full advantage of the innovative Monobloc system with Auto-swivel.
What is new in your kite construction for 2023? Have you implemented any new technologies? 
Yes, we are constantly developing and making SuperModel the best do-it-all kite on the market by using new, innovative technologies that make it better every season. We're very excited about the newest version and have been getting amazing feedback from our teamriders.
Are there any trends in terms of kite design, construction and materials that the entire industry seems to be progressing towards?
It's obvious that there's a material race happening right now. We believe it's important to keep the focus on flying characteristics, and what it truly does for the rider. We are committed to keeping our kite as versatile and easy as possible, which is what our riders know and love about SuperModel.
Which of your boards are selling well in 2022 and why?
Both our Kev Pro and SuperE Twin tips have been selling really well. I believe they sell well because the design was focused on comfort and grip for normal world riding (I.e. they perform in choppy water). Kev Pro has been selling more than we originally expected, showing that we have a solid clientele in the high-end spectrum of the market.
Are there any trends in terms of board design and construction that the entire industry seems to be progressing towards?
I believe that quality production closer to the market is growing at the moment, we build our Twintips in Poland and waveboards in Portugal the quality we are getting is just superior to what we could get in Asia. Cost is certainly higher but in the end, quality and riding on these boards is simply better.
Any standout features in looks of boards and kites?
Our collection range benefits from all new graphics with the goal of making a very cohesive line of products so you can tell straight away that you see a Reedin product.
Have you implemented any new sustainable practices in your production, construction and shipping processes?
Our kite boards are all made in Europe, with wood sourced locally. This greatly reduces our footprint. By using a warehouse in the US we can ship in larger batches over a long distance, helping us reduce that footprint further. 
How are you helping retailers sell your product and which method of help seems to be the most effective?
Our focus for retail is to maximize communication with each retailer. We have a distribution warehouse in the US to stock our US clients from, and have increased our customer service team in-house so our sales team has more time for each client.
We have also developed a whole new B2B platform that will greatly streamline and simplify our relationship with dealers.
We have also been doing a full-time demo-tour in collaboration with most of our dealers. We have hired a dedicated staff member that drives our van filled with demo-gear all over Europe to do demo's in collaboration with our dealers, as well as stand-alone testing days.
Another thing we put a lot of effort into is our dealer meetings, where we give in-depth explanations about all our products, so they can provide their customers with the best product knowledge possible.
Are you experiencing raw material scarcity, supply problems or costs increase that impact your production? If so, how are you addressing these issues? 
Over the many years we have been in this industry, we have developed a close relationship with all of our main raw material suppliers, so we could organise production and quantities directly with them, and so far it has been working pretty well and we have not faced major delivery delays. 
We have also opened a second kites and wings manufacturer, this has provided a great improvement in on-time deliveries.
Shipping has certainly been challenging with goods sitting on docks in Asia for weeks sometimes months waiting to get on board a boat, we are closely working with our freight forwarder to improve this.
Key Products:
We launch our new collection in March, and have some exciting products coming up! Be sure to get your hands on them as soon as you can.