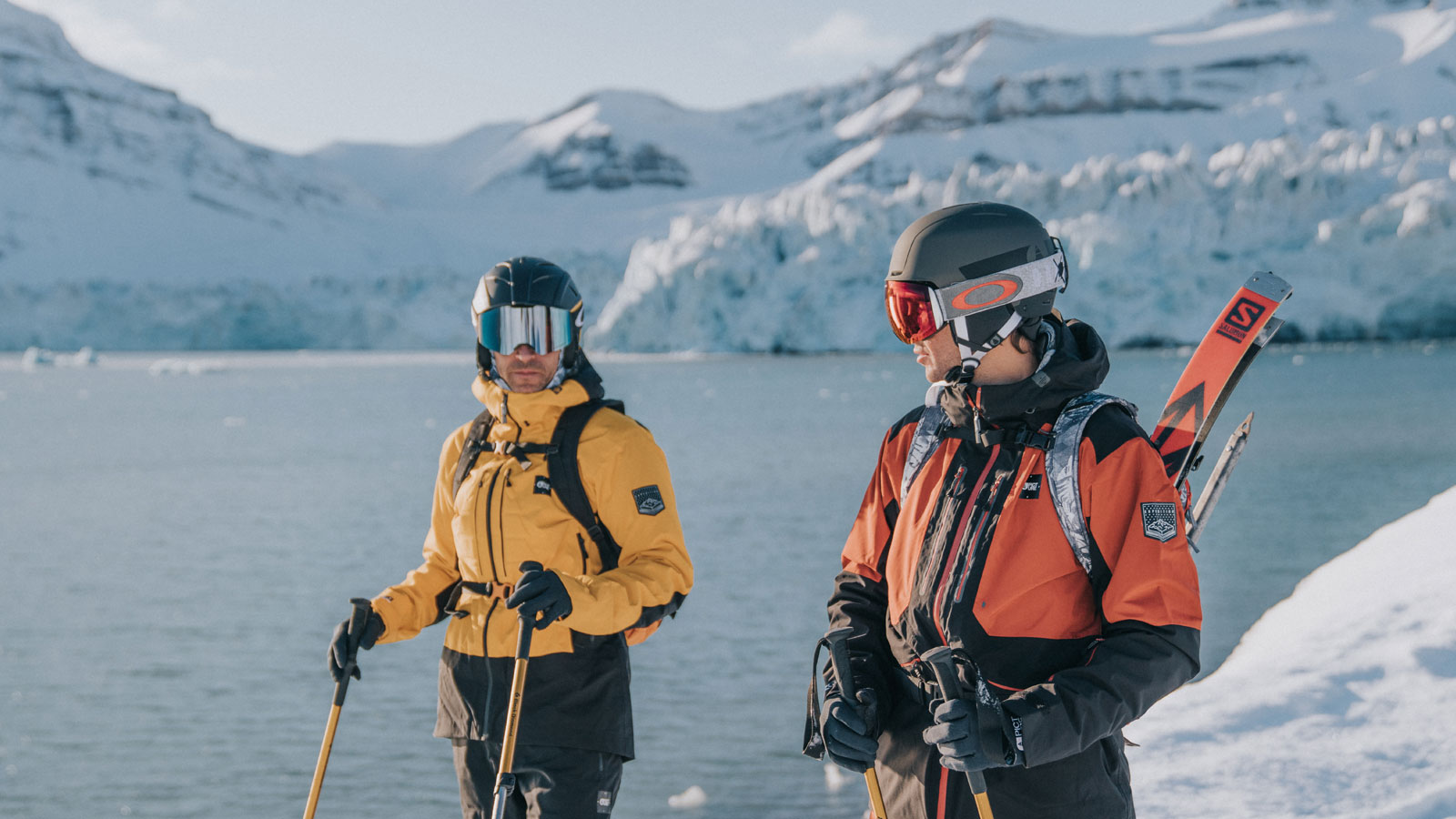 Picture Organic Clothing FW 19/20 Snow Helmets Preview
Retail Buyers Guide: Snow Helmets FW19/20
Brand: PICTURE ORGANIC CLOTHING 
Interviewee: Julien Durant, Co-founder
What are the main trends in the helmet and/or snow protection market for action sports in FW19/20 and how do you address them with your products?
Safety and comfort – All of our helmets are ski and snowboard CE EN1077 certified. We improved our earpads construction for better sound transmission. They also offer additional comfort as well as improved safety when you need to know what's going on around you.
Furthermore, eco-designed products have always been on trend for us: we developed the first eco-friendly helmet the industry has ever made.
Do you have any new models, accessories or innovations in the pipeline for FW19/20? Please talk us through them.
We are constantly working on how to improve our helmet line, focusing especially on the eco-conception without compromise on technicity.
The shell is 100% made with recycled EPS (expandable polystyrene) collected from Japanese automobile manufacturing industry leaders. The lining and ear pads are made from recycled PET bottles.
Are your products targeted to specific customers/rider types?
At Picture rather than looking at a specific sport or style, we focus on offering the most environmental equipment possible. Wearing a Picture helmet is much more than wearing a simple piece of protection. It means being part of a community and making an environmental statement.
What about price points, what is your standard here and where is the development going?
We are working on 2 constructions which impact the price point.
Hard shell construction: made with an injected and extremely durable ABS shell that provides high impact resistance.
Hybrid construction: combines separate durable injected ABS and lightweight in-mould PC shells. This creates a lightweight, low profile & perfectly fitting helmet with additional ventilation options.
Our prices are starting around 70 to 120 euros.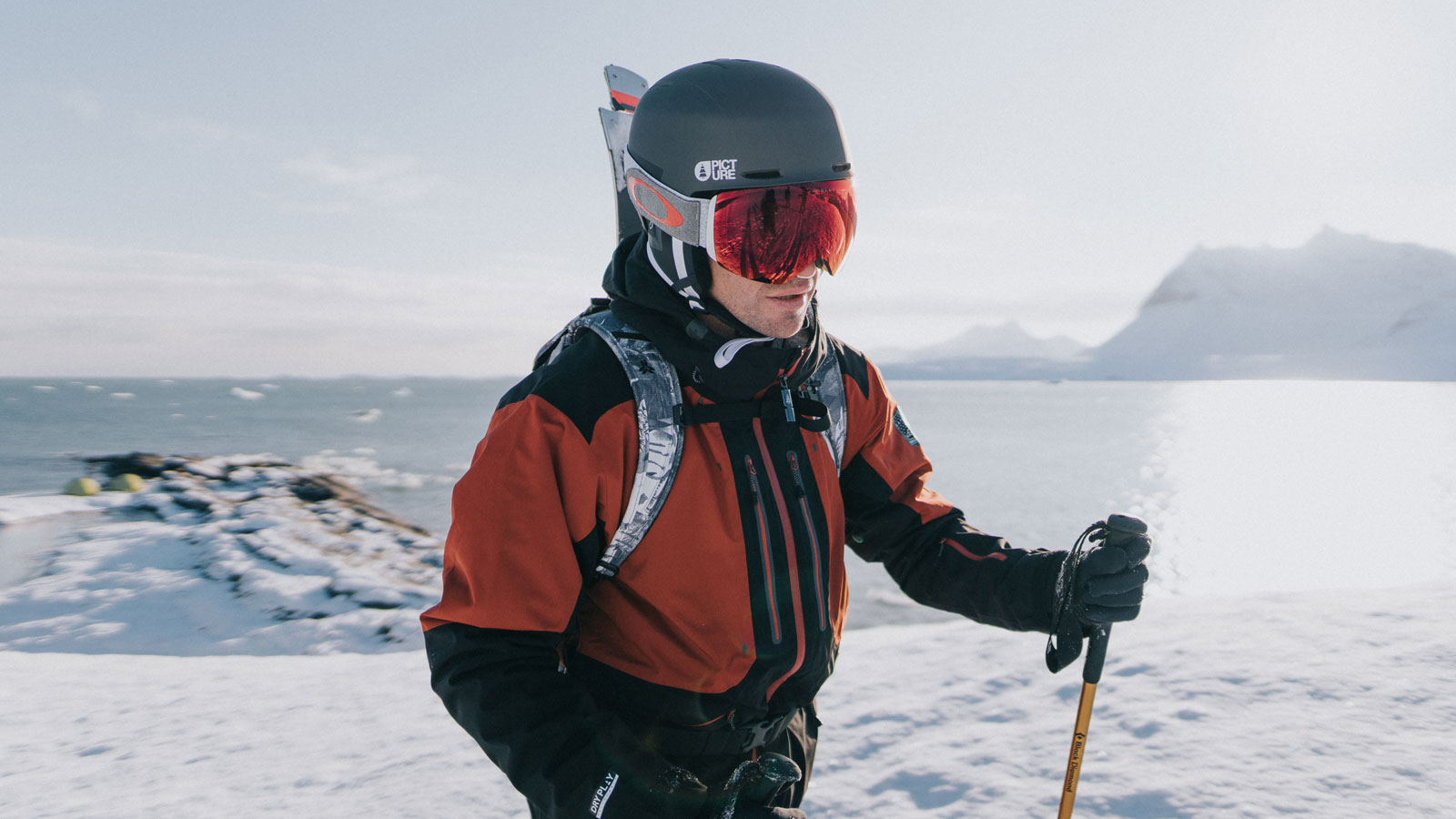 Have you noticed a change in attitude towards wearing snow helmets/ protection? Do you think people are generally more risk-averse in recent years?
Even if the growth has been stabilizing, helmets are now a staple in the snowsports gear. Especially for younger riders and over 40 years old consumers.
As speed increases, more frequent accidents and overall cultural evolution are the main reasons. But we could also add style and community/crew affiliation has strong factors.
In which area do you see the biggest growth in the helmet/protection market?
Probably in Asia due to market development.
Describe your POS materials for retailers?
We are organizing formations at the retailer's stores to prepare the sales team. We are also sending, for each collection, clinic videos on each product line.
Please talk us through your 2-3 keys models for FW19/20.of both helmets and protection.
OMEGA Omega, Unity HIFI and Tempo models all feature recycled EPS (polystyrene) and recycled
10% lower shell PC Sheet / 15% Top ABS shell + Active Sliders / 70% Liner EPS / 10% Fabric & foam earpads / 5% Nylon & ABS fit system
Features :
-Hybrid construction
-Recycled EPS Protection liner
-Active ventilation
-Upgraded sound transmission earpads
-Removable earpads
-Google strat holder
-Nexus SFX buckle
-Wheel fit system
-Safety compliance CE EN1077
What's eco/ethic:
-Recycled EPS (polystyrene) collected from leading Japanese automakers
-Recycled polyester
-Fair wear foundation membership
UNITY HIFI
25% Shell ABS / 60% liner EOS / 10% Fabric & foam earpads / 5% Nylon & ABS fit system
Features :
-Hardshell construction
-Recycled EPS Protection liner
-Active ventilation
-Upgraded sound transmission earpads
-Removable earpads
-Google strap holder
-Nexus SFX buckle
-Wheel fit system
-Safety compliance CE EN1077
What's eco / ethic :
-Recycled EPS (polystyrene) collected from leading Japanese auto makers
-Recycled polyester
-Fair wear foundation membership
TEMPO
25% Shell ABS / 60% liner EOS / 10% Fabric & foam earpads / 5% Nylon & ABS fit system / Finish : water decals and matte treatment
Features :
-Hardshell construction
-Recycled EPS Protection liner
-Passive ventilation
-Upgraded sound transmission earpads
-Removable earpads
-Google strap holder
-Nexus SFX buckle
-Wheel fit system
-Safety compliance CE EN1077
What's eco/ethic:
-Recycled EPS (polystyrene) collected from leading Japanese automakers
-Recycled polyester
-Fair wear foundation membership