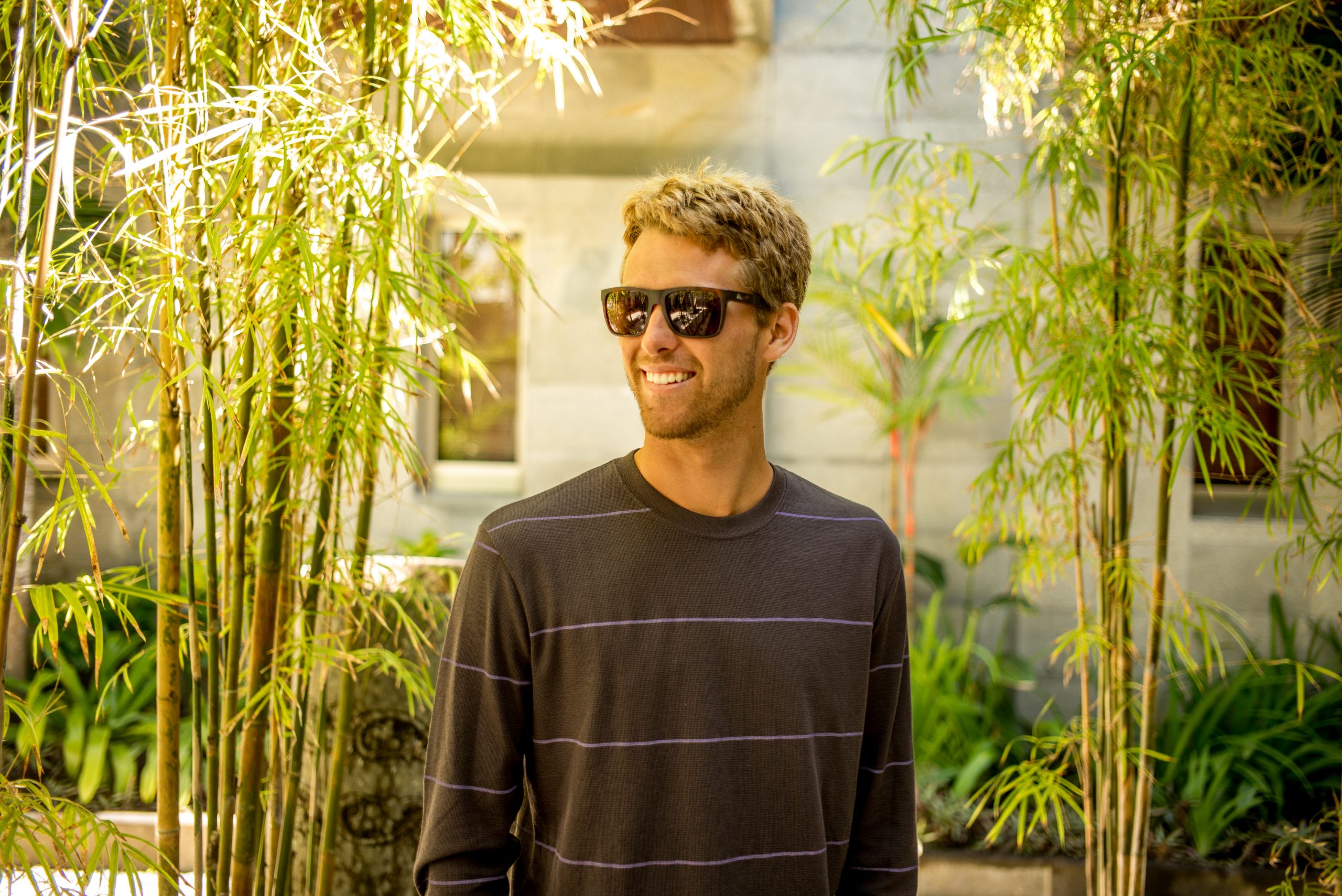 Quiksilver & Roxy SS19 Sunglasses Preview
Retail Buyers Guide: Sunglasses SS19
Brand: QUIKSILVER & ROXY
Interviewee:  JP BONNEMASON Global Eyewear Product Manager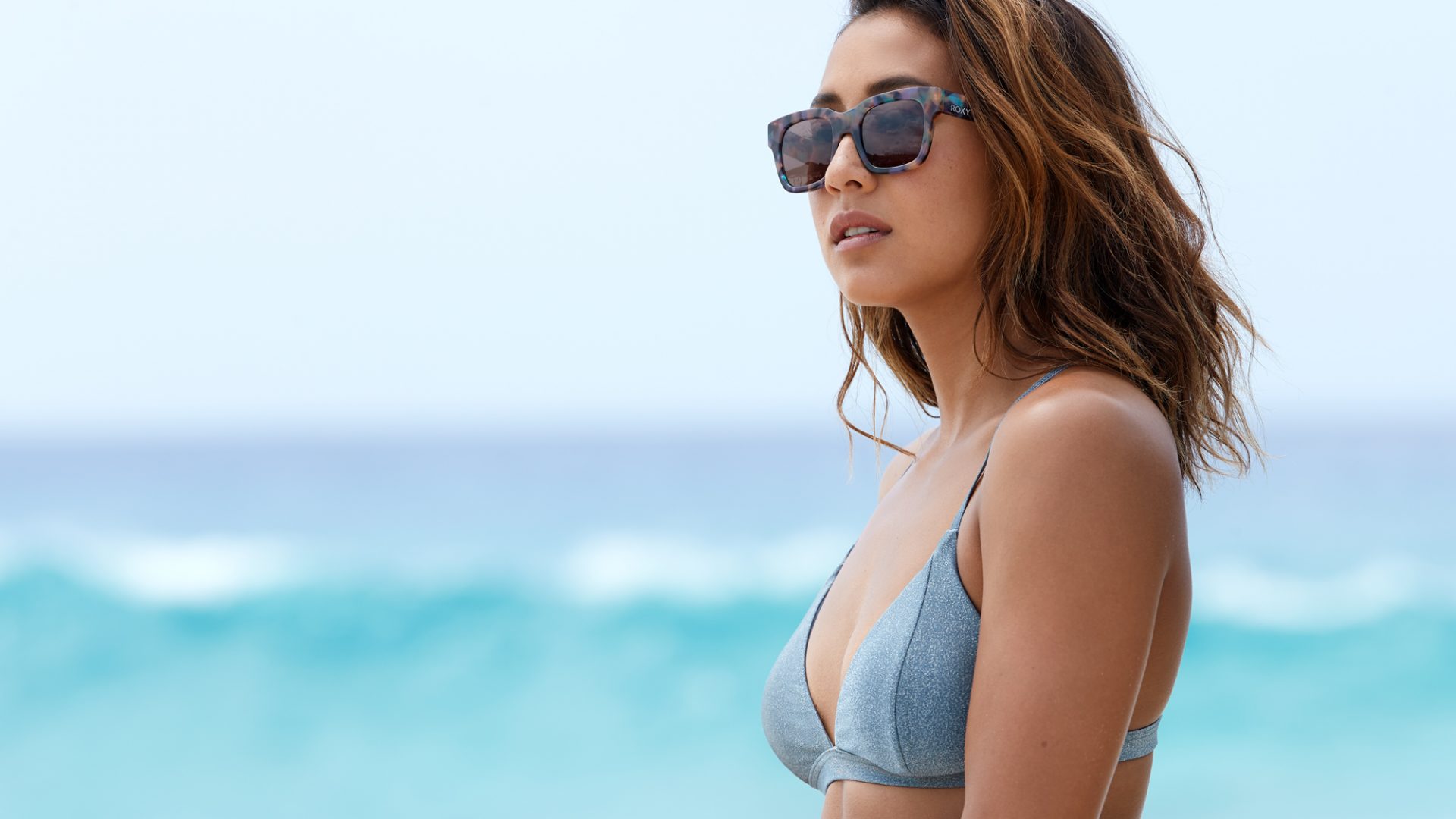 What are the key trends in the Sunglass segment and how do you cater to them with your upcoming collections?
Our key trends for the Spring Summer 19 release
– Flat lenses (base 2 for Quiksilver & Roxy)
– Retro cat eye with clear lenses (Roxy)
– 90's oval shape (Roxy)
– Floatable frames (Quiksilver)
– Visor and shields (Quiksilver & Roxy)
– Round shapes (Roxy)
– Vintage metal frames (Quiksilver & Roxy)
– Thin and thick acetate shades (Quiksilver & Roxy)
– Wrapped shapes (Quiksilver) => sporty shapes
What shapes are most popular for frames and what major new trends can we expect here?
Roxy
A big trend form 90's is in the air. For SS19 we launch 3 styles directly inspired from the 90's.
The Moonrock is a retro cat-eye shape with clear lenses (Cat.1) in 2 colourways.
The Dome is an oval retro shape like Kurt Kobain used to wear.
The Nagara is a  square thick frame with a nice colourful tortoise acetate. This inspiration comes from men shades adapted to women faces. The mix of the blue, orange and purple chips in the acetate sheet is 100% matching with the Roxy DNA.
Quiksilver
The pantos shapes are still strong on the sunnies market. So we launched a new acetate retro round frame with keyhole in 2 colourways called Jericho adopted by our athlete Mikey February.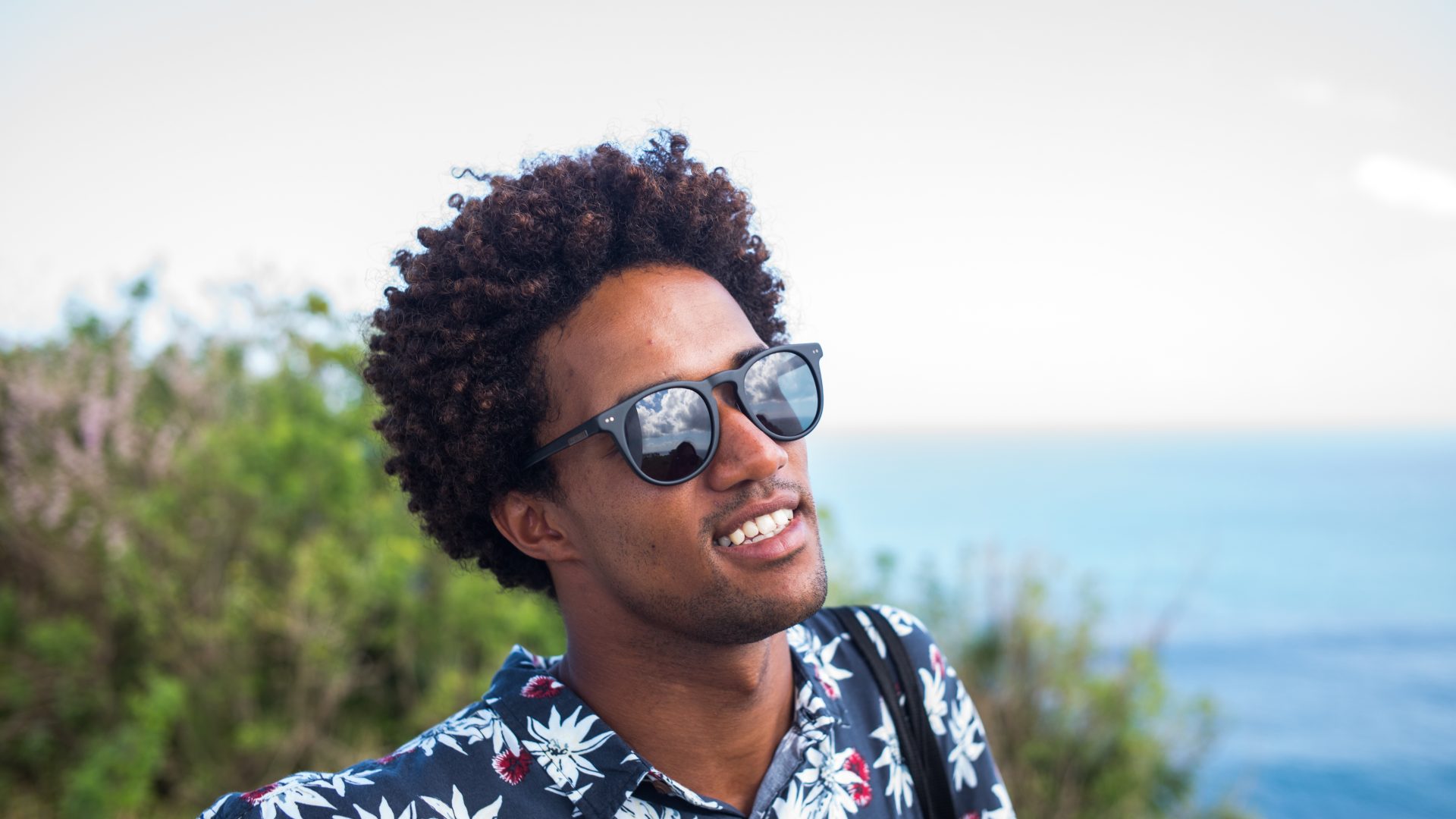 Our amphibian collection is made with floatable frames. This is the best story for a surfing brand => to propose sunnies that float in water. Good benefits for paddling, fishing, sailing, swimming etc…
The Rekiem style is the perfect mix of lifestyle and performance. Actually, the pantos eye shape with keyhole give a trendy outfit but using an injected material for the frame adding rubber pads on in the nose to improve the maintain is good for using during activities on the water.
The last new style is called Charger. This style is definitely the perfect mix for an everyday use. Square front with high shape and thin temples made in Italy by injection (light and nice colour paintings). This style is adopted by our surfer athlete Jesse Mendes (attached lifestyle pic)
What materials are you using for your frames in SS19?
QUIKSILVER Mineral glass collection
Injected frames made in Italy with mineral glass polarized lenses from BARBERINI. This range is destinated to watermen. We propose our best sellers using green mineral glass polarized.
QUIKSILVER & ROXY LIFESTYLE collections
The lifestyle collection features acetate or metal frames with lenses by ZEISS, the international leader in optics. ZEISS lenses offer both 100% UV protection and excellent scratch resistance without compromising clarity or resolution.
With this collection we can be on trend on the market at the perfect time as the development of acetate and metal frames is shorter due to the handmade process compared to frames made by injection with a mould (longer to develop). Actually, those 2 lifestyle ranges are more urban and trendy with fashion inspirations.
QUIKSILVER & ROXY PERFORMANCE collections from 49€ to 139€
The Performance collection features injected frames (mainly made in Italy) and innovative Dalloz thermoplastic lenses, all 'Made in France' & Essilor sun solution lenses, to meet the strictest quality standards. They guarantee 100% UVA and UVB defence, distortion-free sight, and a host of other technologies for industry-leading comfort, protection and trend-leading design.
With this collection, we launch styles made by injection investing in our moulds and they can stay on the market for many years.
QUIKSILVER YOUTH & ROXY GIRL
Adults best seller with a smaller size to fit the small faces all made by injection.
What colour range and patterns are you using for your frames? What shades and tints are we going to see in the lenses?
Quiksilver
Lof of matte frames in the range mainly in Black, Brown Tortoise and Crystal smoke grey with different technical lenses
High Definition Polarized to improve the contrast: Brown colour base. The best option for mountains and snow activities (snowboarding, skiing, splitboarding).
Photochromic polarized from cat 1 to 3: best option for outdoor activities. The category of the lens changes depending on the lights: good for hiking, biking, running etc… we use grey lenses.
Roxy
Every Summer we launch a style linked to our fitness collection called POP SURF. From 2019 this capsule will focus on sustainability. So the Jane Pop surf sunnies is a feminine butterfly eye shape made in Italy with a printed Roxy artwork on the temples.  We use a bio-based material called Rilsan.
Flat lenses (Quik & Roxy) (base 2): really fashion now the flat lenses but we don't propose any base 0 as the inside reflects are too strong. Then we propose base 2 lenses from Zeiss with their good antireflective treatments. Best option to be trendy and comfortable with fashion acetate or metal frames.
Some retro visors are coming back with the 90's trend. We will launch next summer a special Quiksilver frame called Safety Mikey (Mikey Wright pro model) using a one-piece shield on an adjustable half-rim frame. The concept comes from the safety glasses: safety first.
What lens technologies are you working with? Can we expect any new innovations?
In the Quiksilver Premium range, we use the heaviest material: mineral glass which is the most scratch resistant lens. Glass has the best optical clarity of all the lens materials;
In our Quik & Roxy lifestyle collections, we use ZEISS lenses that offer both 100% UV protection and excellent scratch resistance without compromising clarity or resolution
If you do prescription glasses: What are the main trends here?
Inspiration from the sunnies applied to easy eye shapes for optics. 50% of the range is made by injected styles (light and comfortable) 50% by acetate (trendy and nice colour/finishing).
Where do you see the development going in the boardsports eyewear segment?
Better fits and better technical features of lenses for the best comfortable frames with style!
Please outline 3 of your key products:
QUIKSILVER
Ferris Slim
Jericho Polarized
Rekiem Floatable Polarized
ROXY
Joplin Polarized
Flume
Moanna