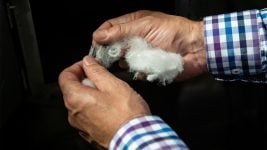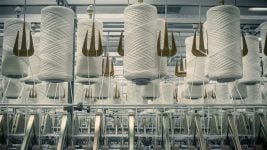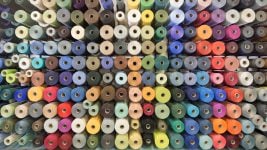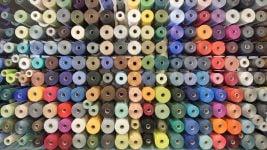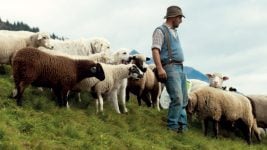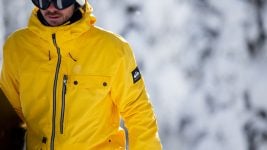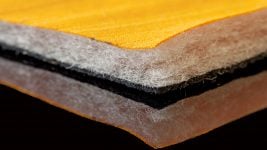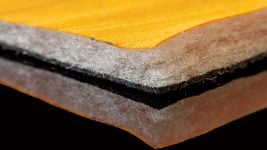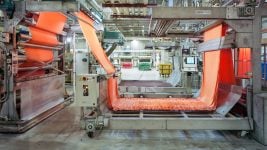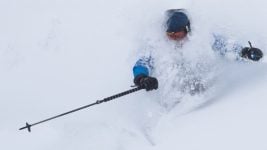 In today's world, environmental sustainability is at the forefront of society's attention and it has never been more prevalent in the textile and fashion industry. There is an ever-increasing demand from consumers for more environmentally-friendly products, with good reason too. The fashion industry is one of the most polluting and impactful industries for the environment. When it comes to more sustainable fashion it's important to look past the end-consumer brands and focus on the ingredient brands; the businesses which manufacture the material. They are the drivers behind innovations of sustainable textile materials. By Maximillian Theo/ GreenroomVoice.
Ingredient brands are in a unique position in the supply chain. In most cases there are two or even three degrees of separation between them and the consumer, resulting in relatively less direct pressure from the general public, compared to an end-consumer brand. Ironically, they actually have more 'control' over sustainability in the clothing industry, as they are the ones who develop clothing technology and distribute their material to multiple brands. While they aren't frequently in the spotlight, they are leading the charge in sustainable fashion.
Modern sustainability in industry is largely based on the idea of a 'Circular Economy'. Traditionally, industries are built upon a more linear process; a finite resource is used to create a product which in turn is disregarded at the end of its life. A Circular Economy approach 'ties' the two ends of the process together, making 'waste' and 'resources' synonymous. Actualizing the idea of a 'circular economy' requires the concept of waste to be redefined. "Waste is a problem but can also be a resource" says Maria Sandrini, Brand and Communication Manager at Aquafil, referencing their ECONYL® line, "we wanted to be at the forefront of providing a solution… our company developed a system which repurposes waste into beautiful sustainable textiles that have the potential to be recycled infinitely". Aquafil collects old nylon fishing nets from the ocean and landfills and upcycles them into high-quality, recyclable, yarn. Other ingredient brands, such as Shoeller, uses Aquafil's ECONYL® material for some of their textiles as well.
For Polartec, manufacturer of high-performance materials, this concept is not something new. "Polartec created the very first performance fabrics made from post-consumer recycled plastics in 1993", states Eric Yung, International Vice President. Being the first to upcycle plastic bottles into fabrics, Polartec, has to date recycled more than 1.3 billion plastic bottles. While Aquafil and Polartec source recycled materials from outside their respective industries, brands such as Re:Down are built solely upon recycling and selling the same material. "Re:Down offers recycled down from post-consumer goods", explains Co-Founder, Eric Firmann. This method "is already a more sustainable product compared to virgin down because we solve a small part of the massive textile waste".
Understanding why these brands focus on sustainability offers insight into their newest innovations. Polartec's Eric Yung believes, "we all need to make steps forward in reducing the environmental impact of what we make". This belief has led to the development of the brand's "Eco Engineering™" commitment which, "rather than being one, single innovation, is Polartec's ongoing commitment to sustainability and sets a new standard for sustainable textiles" explains Yung. According to Polartec's this commitment includes the goal use of 100% biodegradable and recycled material across its entire product line by using genetically engineered spider silk. The program has already given rise to the world's first fully recycled and biodegradable fleece. They have recently teamed up with Kraig Bio craft Laboratories to provide the sustainable alternative to high-performance synthetic fibres. Spider silk is one of the strongest fibres produced in nature and is renewable and biodegradable. Originally designed for specialized military applications, Kraig has developed a way to implement the spider silk gene into silkworms, which they explain "is the first way to mass produce these fibres cost effectively and responsibly".
For German yarn manufacturer, Südwolle Group
, "[sustainability] is a long overdue trend with a great deal of new and interesting opportunities", explains Elisa Pfeiffer from marketing. She claims that at Südwolle Group, there is a desire "to make sustainability the norm instead of [an] add-on". Through their 'Betaspun Evolution' technologies, which create 100% biodegradable yarn, the brand is beginning to realize their goal. This technology is based upon twisting a natural filament around a merino wool base. Wool, being a natural fibre, creates a 100% biodegradable material so long as the filament added is also a natural fibre. Peter Krommer from Lavalan, explains how dealing with wool results in "the current trend for sustainability [hitting Lavalan's] strategy and not vice versa".
"Relentlessly responsible" is PrimaLoft's® brand mission for sustainability according to their Senior VP and Brand Marketing Manager, Jochen Lagemann. "We are using performance to drive our sustainability efforts by pushing the limits of material science," Lagemann states. In regard to PrimaLoft's responsibility as a brand he claims, "even if this is more expensive…we are convinced that ingredient brands like us can drive the sustainability activities in the markets we serve". PrimaLoft® presents a similar claim to Polartec in regard to recyclability. Lagemann states that PrimaLoft® Bio™ is "the world's first" 100% recycled and partly biodegradable, synthetic fibre. This echoes Polartec's statement. The trend toward recycled and biodegradable materials proves to be a promising one, with the goal to reduce the plastic waste catastrophe which our planet, and more specifically our oceans, are facing. Polartec's latest 'Power Air' material is also designed to reduce plastic waste, but in a different way. Yung claims "it is the first ever fabric technology designed to reduce fibre shedding". Fibre shedding occurs when synthetic materials are washed and micro plastic fibres come loose, potentially dispersing themselves in the surrounding ecosystem. Yung explains the new fabric "sheds at least five times less than other premium fleece fabrics". Another issue with using plastic is that traditionally plastics are petroleum based. Safidah Ullmann, Sales Manager at Toray, states "Toray's main aim is to develop bio-based materials, paving the way to uprooting fossil fuel consumption and promoting a non-petroleum society".
Joe Dawson, owner of HDWool® takes a more pragmatic approach when discussing his brand's commitment to the environment. "Sustainability is a much-overused word these days", he states "so much so it is getting used as a Greenwashing expression". Instead of focusing on the Circular Economy concept, which according to him, "is not being completely understood", HDWool prioritizes developing a 'Regenerative' habit. The idea behind it is simple, "you put more in than you take out" explains Joe. HDWool® puts this idea into practice, for example, by supporting the better rearing of sheep. When managed holistically, wool is a renewable resource which is completely biodegradable and removes CO2 from the atmosphere.
Sometimes, the line between maintaining the integrity of a product and implementing more sustainable aspects can be difficult to distinguish. Brands working with materials which may not be as easily available to recycle or biodegrade, often turn to quality and durability, considered to be equally important in cases. "Our [Life Cycle Assessment] results have shown that the best way to minimize the environmental footprint of a functional outdoor jacket or a pair of hiking boots is to enhance their durability", claims GORE® – the brand behind GORE-Tex®. Companies working with chemicals face additional challenges beyond resourcing of materials and end-of-life disposal. GORE® is moving towards removing PFC's of environmental concern (PFCEC) out of their product line. To date they have already transferred over 50% of their laminates to DWR's not containing these harmful PFC's. They continue to experiment with alternatives and in 2018 launched a three-layer GORE-Tex® jacket that comes with a DWR treatment that is free of PFCs of environmental concern and a recylced and solution dyed backer.
Cordura, the US-based fabric manufacturer, is also centred around durability. "For us, durability is nothing new," says Catherine Jones, Brand Marketing Manager. "It's simple really. Products made with CORDURA® fabrics are long-lasting. And long-lasting products need to be replaced less often". While Jones takes pride in the durability of her brand's products, she explains other ways Cordura is innovating in the sustainability space, more specifically in the dyeing process. "CORDURA® TrueLock™ fabric encapsulates colour at the molten polymer level," Catherine explains. "The process to make the SDN fibre offers several environmental benefits such as reduced water and energy consumption".
As Pelle Jansson, Marketing Manager at We aRe SpinDye® points out, "When it comes to use of water, chemicals and energy use, the dyeing process is the most resource demanding step in textile production". Therefore, Jansson reasons, "a sustainable fabric must be dyed in a sustainable dyeing process." Accordingly, "the main reason why We aRe SpinDye® exists is to reduce the water and chemical consumption when colouring polyester fabrics". The brand has developed a method, which "[reduces] the average water consumption by 75% and 90% of the chemical used".
What does the future of sustainable technologies hold in store? If Polartec is anything of an example, we are in for an exciting ride. Don't mistake sustainability for a passing trend in the fashion space or simply a reaction to a new wave of consumer demands. The proactive innovations of ingredient brands indicate that sustainability is here to last.