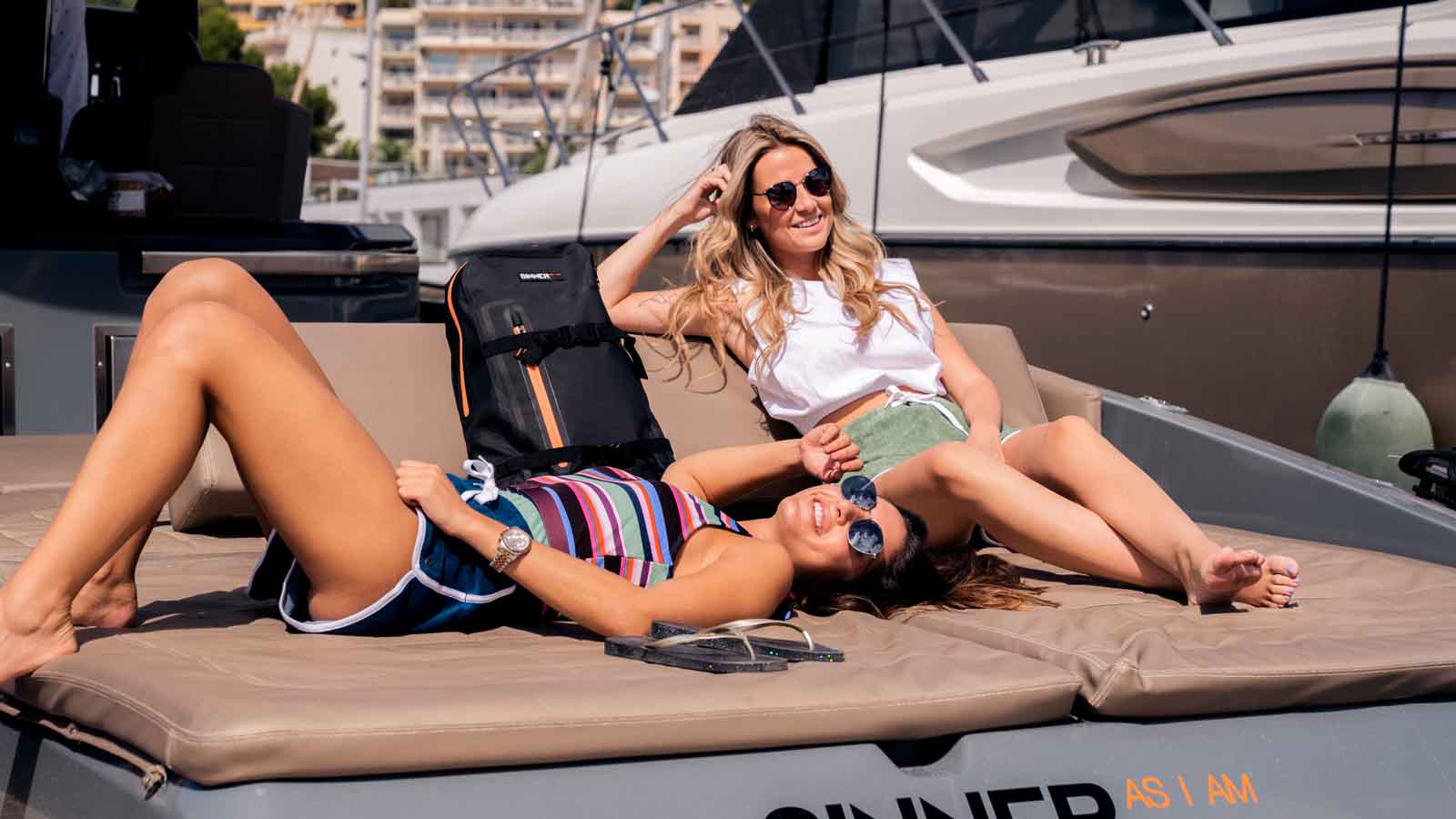 Sinner 2021 Hanging Shoes Preview
Retail Buyers Guide: Hanging Shoes 2021 Retail Buyer's Guide
Brand: SINNER
Interviewee: N/A
What are the key trends in this segment for 2021 and what exciting stories can we expect in your 2021 collection?
Our collection is inspired by nature, so we have used lots of natural colours like sands, greens and browns. We have also added pastel colours such as turquoise and coral. For the coming season, we have focussed on sustainability, comfort and quality. We use durable materials that are water-resistant and provide a cushioned fit for your feet.
How has Covid effected your 2021 sell in plans ? (delays/range cancellations carry over…)
Generally, the sell-in for SS21 went well. The stores had opened and had a pretty good sell-through on our products when we were out taking preorders for SS21. We had virtually no delays on the products coming into us, only some delays with the shops opening with the lockdowns in the various countries, but that was likely in this situation. We carried over the best selling styles and added a couple of new styles for SS21.
What new styles and/or forms can we expect for 2021? What are your main price points?
One of the new styles we are launching for SS21 is the Balena. The Balena is a new women's style flip flop and got great feedback when we showed it. We have also tweaked and rebranded the Beachslap into the Grip Flops and Grip Flops X for SS21. The new name is a better representative of what the Grip Flop is: a super comfy flip flop with a durable and grippy outer grippy sole!
The prices of our flip flops range between €12.99 and €29.99.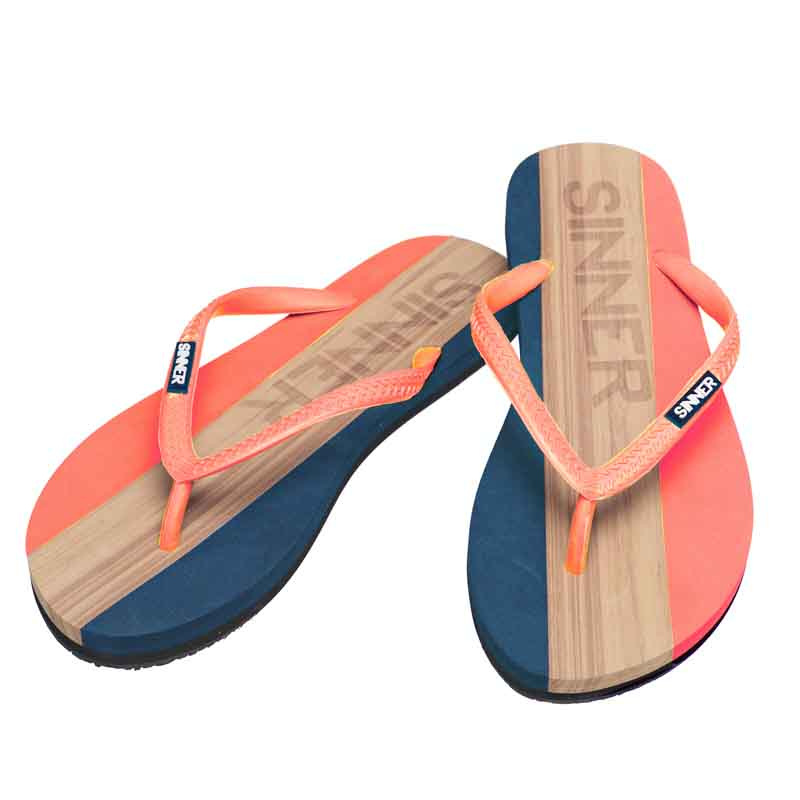 What actions are you taking to bringing out a more sustainable collection?
We try to use materials that are as durable and sustainable as possible, however still provide the comfort, support and function each model requires. One of the materials we use is Ethel Vinyl Acetate (EVA). Eva is durable, light, flexible and very comfy. It is also eco friendly because it is BPA free. We are always looking for new ideas and materials that are better for all of us. Whether it is a new type of packaging material, a different product or the shipping method, we will do anything to help our planet!
Any innovations to talk about in the production of your collections?
We are always working on new innovations to improve the comfort of the flip flops. In the new collection, as an example, we have incorporated honeycomb relief into some of the soles for extra support when walking.
What about colour palettes and prints? What can we expect here for 2021?
We use a lot of natural colours like blues, greens, browns and sands. But we have also added some pastel colours. We use fewer prints, but when we do, they are inspired by nature.
Anything special going on in terms of packaging and POS for retailers?
Outside of our standard POS and displays, we provide the stores with tailored solutions. For example, window displays or an in-store shop in shop concept, we can always come up with something that works for the store. Our marketing campaign was shot in Mallorca, Spain for SS21. We have some great shots that give a good feeling about all our products.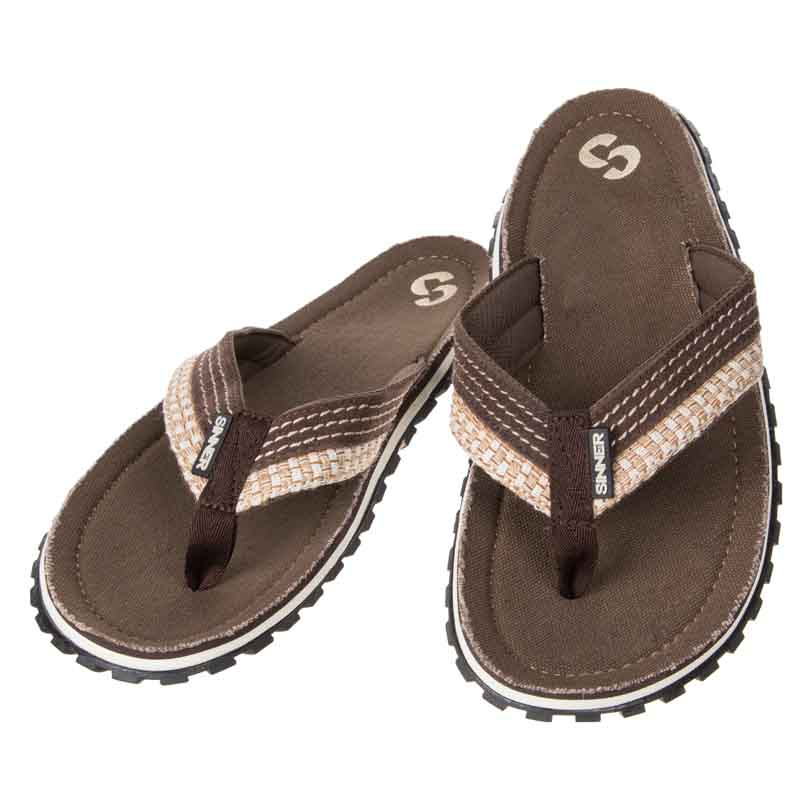 Describe 3 of your top 2021 products
BALENA FLIP FLOP
The SINNER BALENA flip flops have a durable and comfortable two-tone sole and multi-coloured woven suede backed straps. The sole is made of durable EVA and the debossed honeycomb in the sole supports good movement during walking. These women's flip-flops are available in sizes 36-42.
GRIP FLOP and GRIP FLOP X
The SINNER GRIP FLOPS are comfortable flip flops with a canvas top layer and padded woven straps. The sole is inspired by the tread pattern of car tires. This sole ensures great grip and optimal cushioning and great durability. Grip Flops are available in sizes 39-46 in many different colours.
CAPITOLA FLIP FLOP
The SINNER CAPITOLA flip flops for men, women and kids are available in many different sizes and colours. The flip flops have a durable and comfortable double-layer EVA sole. The soft rubber foot straps carry the SINNER logo. The soft top layer has coloured stripes a wood grain pattern.