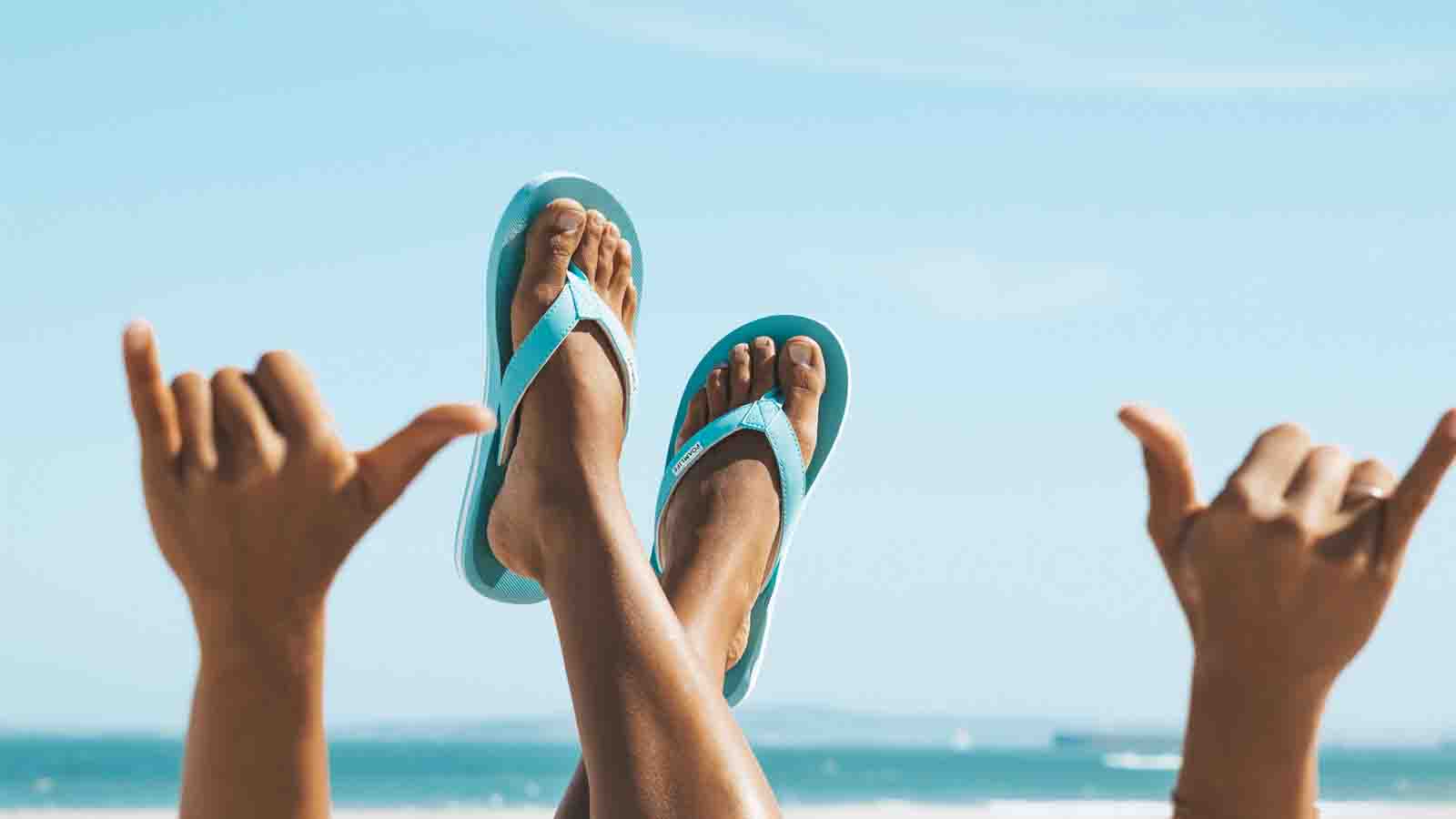 The Foam Life 2021 Hanging Shoes Preview
Retail Buyers Guide: Hanging Shoes 2021 Retail Buyer's Guide
Brand: The Foam Life
Interviewee: Karl Read, Co Founder & Creative Director
What are the key trends in this segment for 2021 and what exciting stories can we expect in your 2021 collection?
We wanted to offer a product where there was nothing not to like, was simple in it's aesthetic and able to act as a blank canvas for colour, print and a variation of materials that where possible, focus on sustainability.
From a trend perspective, we have seen comfort come to the forefront of consumers minds, lightweight, raised arch support and soft padded upper straps in the Men's & Women's collection come as standard. Vegan nubuck straps provide a clean simplistic look, whilst vegan leather straps on brushed recycled EVA footbeds offer a more premium look and feel, perfect for the beach, bar or even workplace as dress codes relax and home working becomes more common.
Women's styles like the 'Selene' have a leopard print faux fur upper and the 'Zani' style features a sparkly upper in an all-black as well as a silver/sand colourway which provides versatility from the beach to bar.
Prints are uncomplicated, simple one colour silhouette palm prints are used on Men's and Women's styles for a tropical surf boutique look.
How has Covid effected your 2021 sell in plans ? (delays/range cancellations carry over…)
SS-21 will be the first season for FoamLife, the product was developed in the first lockdown we had back in Spring 2020. By the end of the summer, we had production-ready samples that our sales team were pre-selling to stores. The initial reaction and sell-in was really positive and just reinforced our confidence in the brand and product assortment.
With Covid, Brexit and increased demand for brands and retailers worldwide to get hold of stock to support and fulfil growth in online sales, it has been challenging but we are lucky to have a great relationship with our factory whom we have worked with for years. Our first delivery will be available for our launch in April on our website: www.thefoamlife.com and a selection of great retailers in the UK & Europe.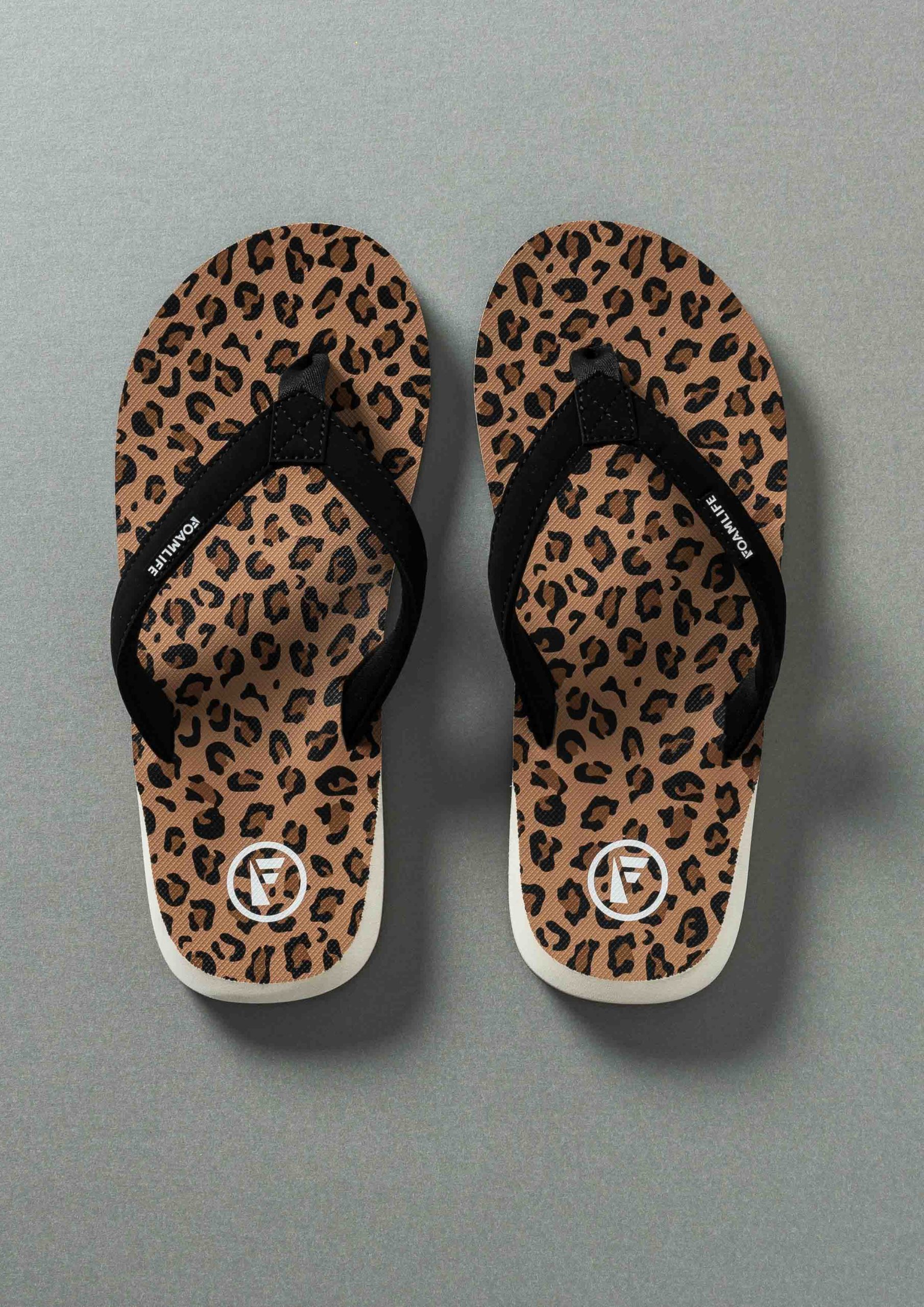 What new styles and/or forms can we expect for 2021? What are your main price points?
The Men's offering has 5 unique styles with a total of 12 colourways and the Women's collection has 5 styles and 13 colourways. We felt confident in keeping one silhouette for all the Men's styles with another silhouette for all the Women's. By using colour, prints, different materials and finishes it gives the collection great variety, versatility and a reason to buy across the range. Price points start at £24.99, to £27.99, £29.99 and exit at £34.99.
What actions are you taking to bringing out a more sustainable collection?
The majority of our Men's & Women's collection uses a recycled 'soft to step' EVA foam on the footbed and outsole. Our exit price point is made from a brushed recyclable TPE foam, a toe post made from recycled plastic bottles and the padded upper strap is made from a 100% hemp canvas that is lined with organic cotton for comfort. The whole range is vegan-friendly and PVC free.
What about colour palettes and prints? What can we expect here for 2021?
The Men's collection core colours consist of Black, Grey, Olive, Navy and White, these easy to wear with anything colours provide the foundation to build the collection upon. Spearmint & Cobalt Blue are introduced as seasonal, highlight pop colours to offer styles with contrast. Shades of rich brown and tan are juxtaposed with black to offer a more premium look and feel in printed retro stripe placements and vegan leather options.
The Women's colour palette also includes core staples like Black, Grey, Navy and White. With neutrals still being a focus in SS-21, Sand is introduced as solid ground and as a base for the Women's statement leopard print in the 'Zikat' style. Hot Coral Pink and Spearmint are used singularly and as highlights in detailing and branding for a high summer tropical vibe.
Anything special going on in terms of packaging and POS for retailers?
Packaging is an area we have strived to be plastic-free, not only from a consumer-facing point of view but also from behind the scenes. The product is shipped in cardboard cartons using adhesive paper tape rather than traditional plastic packing tape from the factory to our warehouse. Individual styles are packed into biodegradable bags made from cornstarch with a non-toxic, natural clay anti-moisture sachet.
The recycled card is used for hangers and swing tags, which are attached with recycled paper string. They are small steps towards our longer-term sustainability goal and easier to implement early on when starting a brand.
The majority of the bricks and mortar stores we are working with have taken our free-standing unit that holds the full collection. The stand should have a real presence in stores and shows the Men's collection on one side and the Women's collection on the other. We have designed the stand to be made from sustainable and recycled materials and the prongs can be moved around in different formations to account for a more adaptive visual merchandising solution.
For all wholesale or distribution enquiries contact [email protected]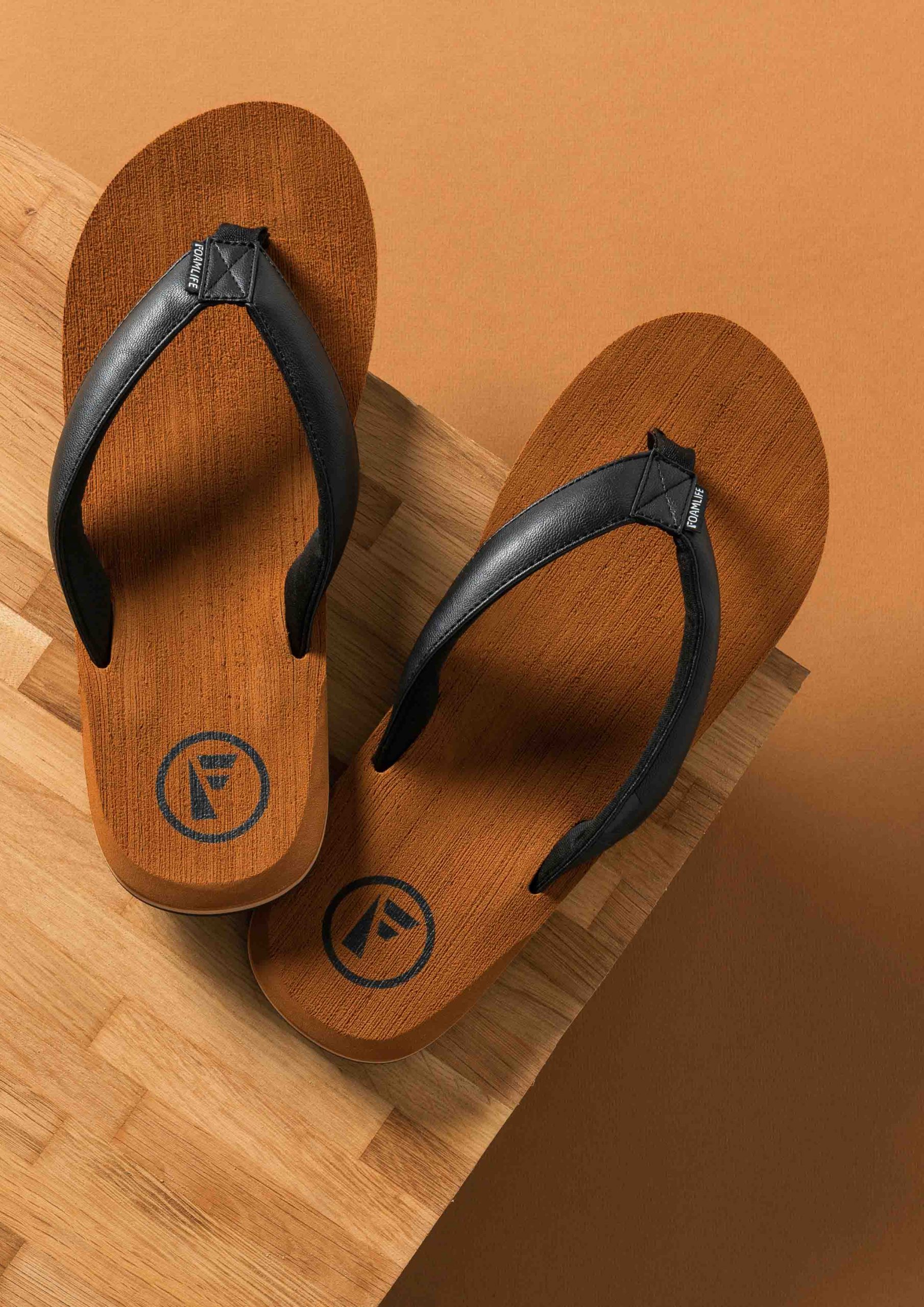 Please describe each of your 3 most important highlight pieces that retailers should definitely order.
Season: Spring/ Summer '21
Sex: Men's
Name: Mully
Featured colour: Stone Grey
Style number: FF1SS21005
Sizes: 7-13
RRP: £34.99
The new FoamLife MULLY men's flip flop stands out from the crowd with its premium look, irresistible comfort, and clear focus on sustainability. The MULLY combines a 'soft to step' brushed recyclable TPE foam footbed and a uber-comfortable toe-post made from recycled plastic bottles. The icing on the cake is the 100% Hemp canvas upper with organic cotton lining. Hemp is one of the most sustainable plants on the planet and biodegradable fibre. Hemp's production requires less than a third of the water needed for cotton and yields 220% more fibre. The plant grows without the need for harmful herbicides and pesticides and also replenishes soil quality.
Season: Spring/ Summer '21
Sex: Men's
Name: Seales
Featured colour: Tan (also available in black)
Style number: FF1SS21004
Sizes: 7-13
RRP: £29.99
Sophistication and style come as standard with the new FoamLife SEALES men's flip flop. Featuring a brushed recycled EVA footbed and padded vegan leather upper, they are the perfect beach to bar solution for those who like to smarten up when the sun goes down.
Season: Spring/ Summer '21
Sex: Women's
Name: Zikat
Featured colour: Sand
Style number: FF1SS21102
Sizes: 3-8
RRP: £27.99
Urban jungle-inspired, the new FoamLife ZIKAT women's flip flop features a combo of leopard print footbed and cushioned vegan nubuck upper strap. Simple, stylish and sublimely comfortable – The ZIKAT is all you need to transition effortlessly from beach to bar and back again.