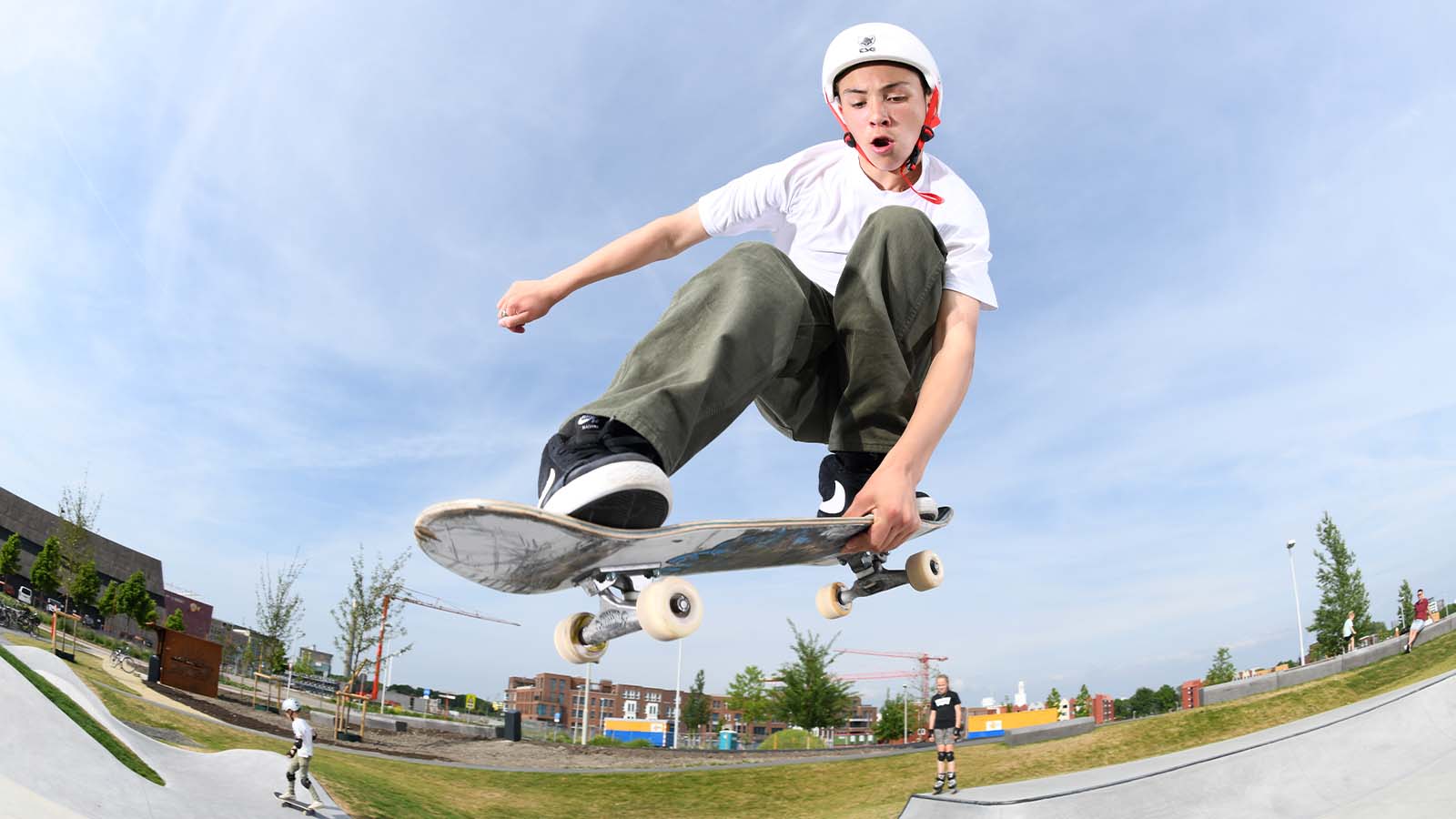 TSG 2022 Skate Helmets and Protection Preview
Retail Buyers Guide: Skate Helmets and Protection 2022 Retail Buyer's Guide
Brand: TSG
Interviewee: Nadja Herger-Bondarenko, Marketing/Communication & Co-owner
MARKET
Are you still dealing with the the pandemic's distribution/shipping impact?
The general shipping situation at the moment is a disaster. Prices have jumped to the ceiling and delays are a daily occurrence.
What are your main price points for next season in helmets, pads, protectors?
We cover everything from the entry price segment to the higher middle price range.
How is skate participation developing and how important is protection to new riders?
Skateboarding is developing positively and if you look around the local skateparks, it has really become a family sport. You see mothers and fathers having fun together with their young kids. Protection (helmets and protectors) is extremely important here, both on the children's side (so that nothing happens) and on the parents' side (role model function and the old bones don't forgive falls like they used to). New trends are also emerging all the time and we are happy to develop specific products if necessary. For example, we have a knee pad specially designed for surf skate in our range or knee pads that were developed together with a downhill skateboarder. We have seen a great growth and therefore a huge (international) demand for our Pass Downhill Skateboard Helmet in e-skateboarding. Let's see what impact the Olympic Games (should they take place) will have on the development of skateboarding.
MARKETING
What are your main stories in terms of protective technologies for 2023?
– Fit stays our focus! Designing shapes to minimize shifting. From the feedback of our riders we already do a very good job here.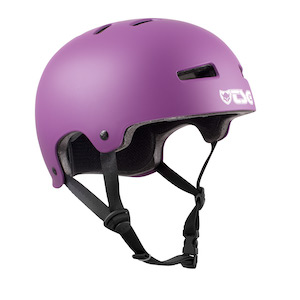 – For us it is also important to state that the very same products our pro riders used are sold in the shops. So everybody gets the same TSG quality.
-Using smart ACF impact foam in our top level models.
How are you communicating safety certification and is it a must-have?
Certifications are and remain a must-have for us. No product leaves our production that is not certified. This applies to the protective properties, but also to the chemical composition of the materials that are worn directly on the skin.
The certifications are of course communicated on the product itself, on the packaging and also on our website. We have a special section on our website for the Safety Standards and explain the standards and which tests the products have to pass. https://www.ridetsg.com/tech-lab/tested-certified/ When talking to dealers, our distributors also focus on the fact that all products have been tested and comply with the European Directive for PPE.
Do your protection products cross over into other sports?
We usually design our products for a specific sport. And they are also tested for that specific sport. Depending on preference or skill level, some customers decide that, for example, a protector from our mountain bike range is the better choice for them. With helmets, it's easier. The classic skate shell is of course also used for biking. We are in the process of developing a brand new helmet for all terrains. More to reveal soon.
DESIGNS
How are helmet designs trending (full helmets vs. lighter models)?
That depends on the area of application. E-skateboarders clearly prefer a full-face helmet because of the speed. Everyone else goes for a half-shell. Fit is certainly more important here than weight.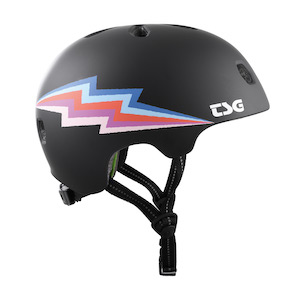 Our extremely light 300g Superlight (!) helmet combines good fit and light weight and thus stands out from the mass of hard-shell helmets (with somewhat more weight). But then we are also in a somewhat higher price range. Our Evolution hard-shell helmet with comfortable Snug Fit is more attractive in the masses and we also offer it in 25 different colour or graphic design variants. Our Meta helmet has also become very popular. A lightweight Inmold shell with built-in size adjustment (via a dial) and additional adjustment via different pad thicknesses. More adjustment is not possible.
What are trending styles in pads and gloves?
Also depends on the use. Soft and thin to wear under pants when riders don't go extreme or would rather prefer not wearing pads at all but still need some support. Or on the other side thick padded models when you really want to protect your joints. We also see a trend in kids skating more extreme these days, that's why we have some pro pads in youth size (Force III Youth).
Which colors and graphics are on trend right now?
Black, as always, sells the most. This is followed by the other more inconspicuous colours such as grey and olive. Nevertheless, we always offer a wide range of colours for the Evolution and the Meta and most of them are very popular (dark cyan, oxblood red, coal grey, yellow ochre, olive, blue, cauma green, purple magic, gentle red, teal, acid yellow, eggplant, light ocean). We also like to experiment with graphics and surface patterns. In 2023, for example, with a pintail stripe across the helmet surface, Native American Art elements, or a logo all-over stickerbomb design.We also added some colors to our knee pads. The Force V and III are also offere din red for S23.And for kids we have an oldschool color design and a lollipop colour pattern on protection sets.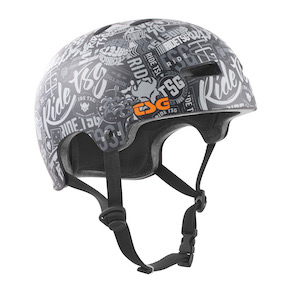 TECH
Which technical features are you the most proud of in your protective gear?
Our ACF (Arti-Lage Foam) is engineered to mimic the physical structure of human cartilage with molecular freeflow technology. Flexible and soft in the normal state but when met with impact the molecules in ACF form a hard, protective shell. The remaining impact energy is converted into barely noticeable heat before it can reach the body. We use it in our high end vert skate kneepads. Our custom Horseshoe shape that greatly surrounds knees or elbows. The compression-moulded foam pad with a raised top part sits perfectly around your protected joints. This shape minimizes shifting and down-sliding to keep your pad in place during action. Our pre-shaped body protection comes with a pre-bended articulated design for unrestricting wearing comfort and superior fit.
What impact technologies in helmets are you incorporating?
Besides the usual constructions like hard and In-Mold helmets, our Kraken helmet comes with FlexTech. Our FlexTech Instant Fit adapts immediately to any head shape. FlexTech uses a series of connected interior EPS foam segments allowing the helmet to flex and conform to your head. It fits like a comfortable cap but still meets bike and skate helmet safety standards. Tests have even shown that this segmentation of the EPS allows it to dissipate energy more quickly than a conventional EPS liner.