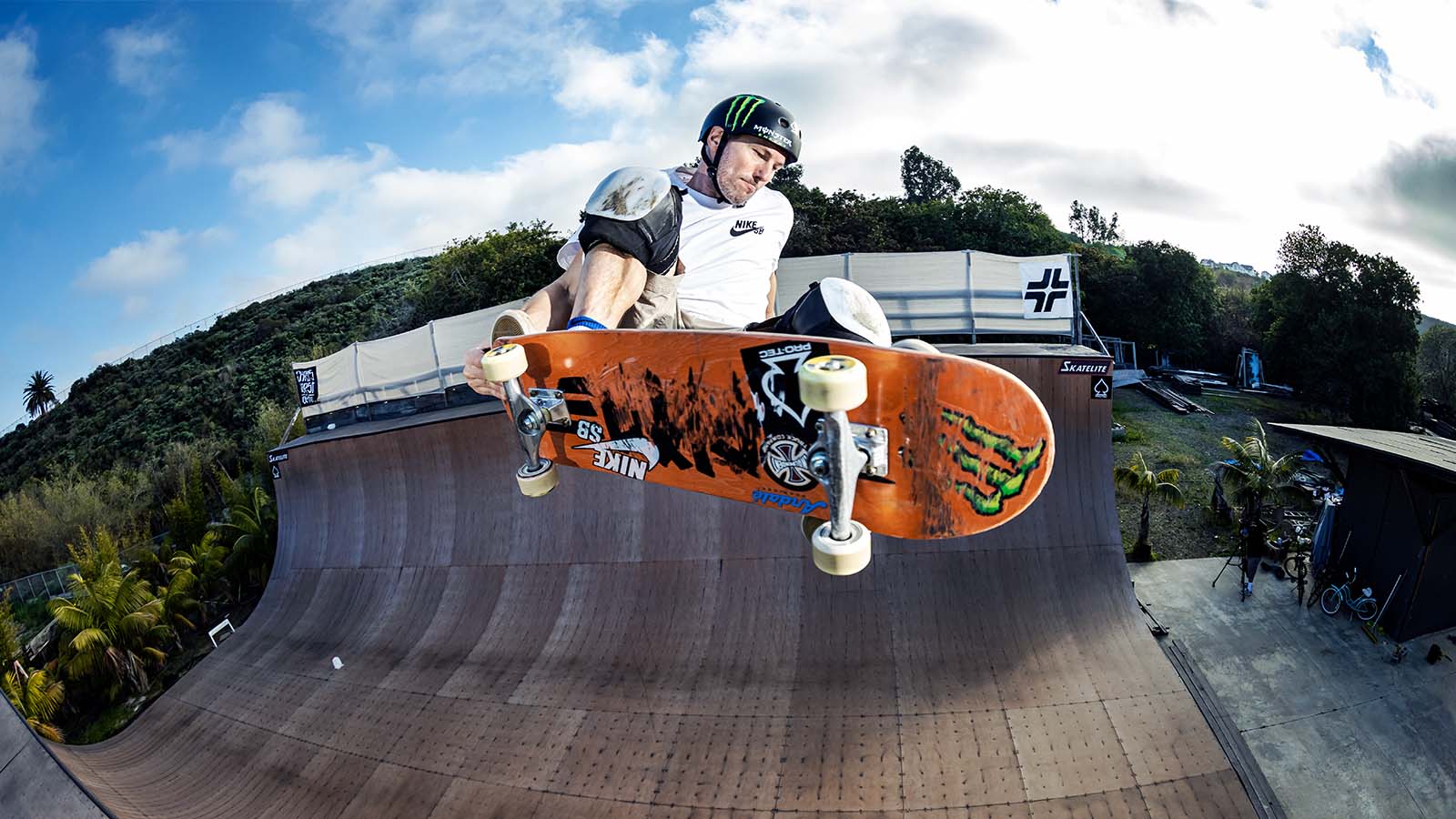 Protec 2022 Skate Helmets and Protection Preview
Retail Buyers Guide: Skate Helmets and Protection 2022 Retail Buyer's Guide
Brand: Protec
Interviewee: NA
MARKET
What trends are you noticing in boardsport protection for 2022?
We're focused on colors and elevating the product offering. We're launching our Hybrid Certified helmet this Holiday season. It meshes our Classic skate helmet (available in the US) with our CE certified helmet. It gives you the comfort of a our traditional Skate helmets (not available in the EU and UK) with the safety and protection of our certified.
Are you still dealing with the onset of the pandemic's distribution/shipping impact?
I think we're making our way out of it. However, I'm sure now that I write this we'll see a resurgence. I'm joking of course. We're watching it closely and trying to manage the supply chain disruptions. Right now it's the shipping costs that are the killers.
What are your main price points for next season in helmets, pads, protectors?
We've been lucky and been able to keep prices low. We' did incur a slight price increase, but I think globally we're seeing that across all products. We're currently making a value product in Europe that is around 44.99€ (34.99 £) compared to our Classic Skate helmet at 59.99€ (44.99£).
How is skate participation developing and how important is protection to new riders?
We think that with the uptick in participation and the increased visibility to skating, plus the increase in female skaters, it'll help to fuel the use of protection. With more and more parents supporting the sport, they'll want to make sure their children are kept as safe as possible. Plus with the Olympics mandating helmets for skaters under 18 it helps to remove the stigma that protective gear isn't cool. Especially if you're seeing it for the first time and the skaters are wearing protective gear.
MARKETING
What are your main stories in terms of protective technologies for 2022?
The Hybrid I mentioned above is something we're really excited about. Making our top selling helmet, the Classic even more comfortable. This will encourage more people to keep it on. We're looking to elevate the offering over the coming months and this is just the start.
We launched our Pro Line Knee pad a little over a year ago. We used D3O technical foam in it to reduce the overall thickness yet still give you the protection you need. This along with some unique other features allowed us to increase the flexibility of it allowing for more mobility. Making you feel like you're not wearing pads.
We also updated our best selling pads, our Street Knee pads by opening up the back and adding neoprene butterfly panels. So now you now longer have to remove your shoes and slide them over your feet. This comes in handy with kids.
Do your protection products cross over into other sports?
Our Skate helmets are multi sport. Meaning they're bike or skateboard helmets. However a handful of our snow helmets are all season helmets. Meaning they not only pass CE EN 1077 (snow cert) they also pass CE EN 1078 (skate and bike cert)
DESIGNS
What are trending styles in pads and gloves?
Our new Pro Line knee and the redesigned Street pad. Sent info in the product section below.
Which colours and graphics/ collaborations are you looking forward to for next season?
We have a new Christian Hosoi Signature helmet and working on many more for 2023. Stay tuned.
TECH
Which technical features are you the most proud of in your protective gear?
D3O foam in our knew pads. See above.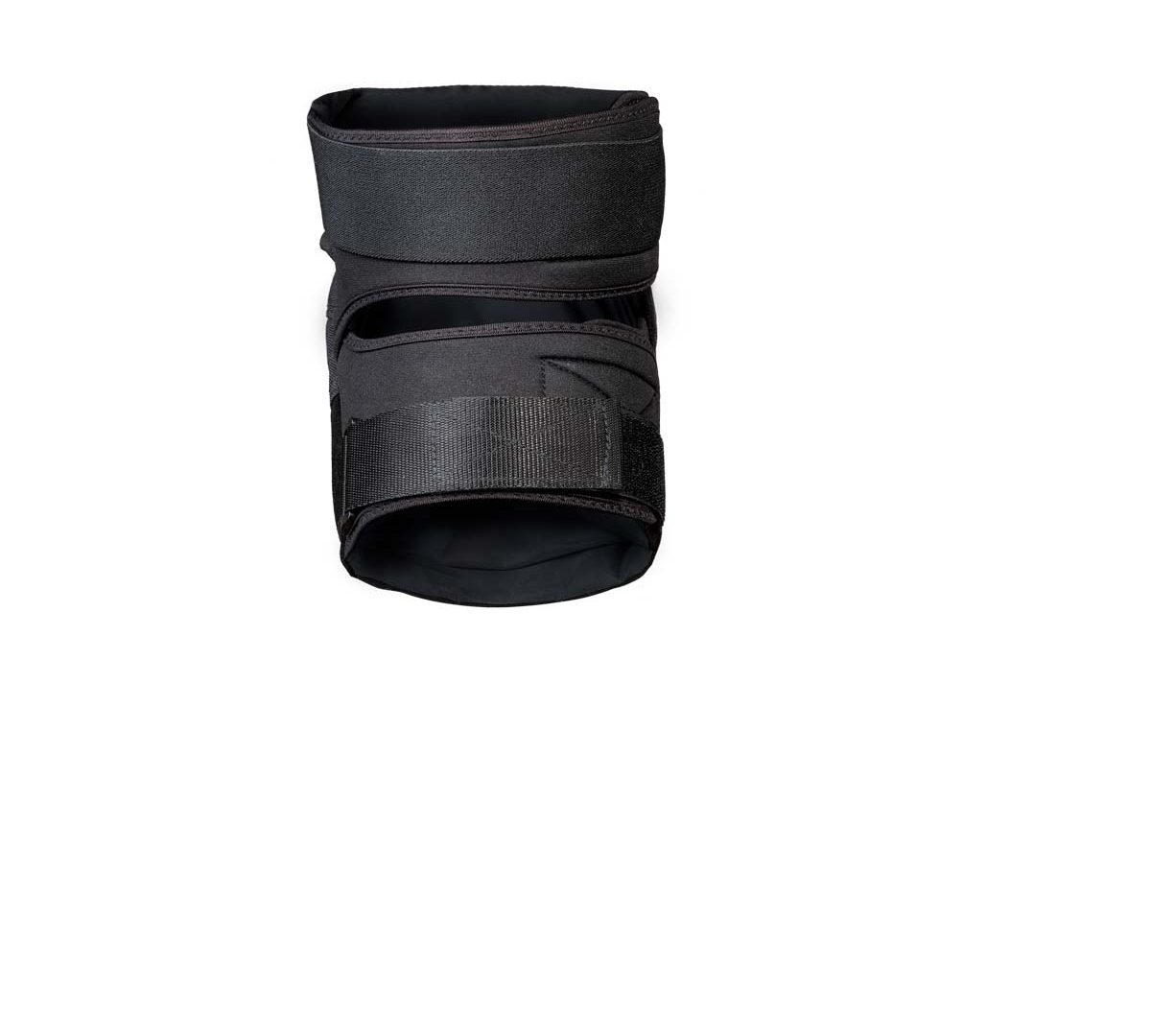 What impact technologies in helmets are you incorporating?
2 stage foam in our new Hybrid helmet. See above.
Are there any crossover technologies from other sports?
D3O is used in so many different applications and sports. Might want to get some info from them. I can connect you if you'd like. 
BEST SELLERS
Classic Cert Hybrid – Matte White
With the best of both worlds, the new Hybrid Cert gives you all the safety of a certified helmet with the comfort of a traditional skate helmet, all in the same size, look and fit that Pro-Tec is known for. The new combo sized helmet comes with multiple 12-15mm dual density Dri-Tec wrapped foam liners for a more custom fit. Making the most comfortable and safest helmet we've made to date.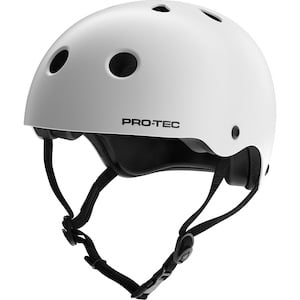 Pro Line Knee
The most progressive knee pad on the market. The performance-focused design utilizes D30 foam for class-leading impact absorption in a thinner and more flexible pad. This means more protection, comfort, and maneuverability. With removable D30 foam, replaceable caps and a reusable mesh bag, every last detail of the Pro Line. Knee was designed with the skater in mind.Available in Black and Sky Brown Signature Blue color way.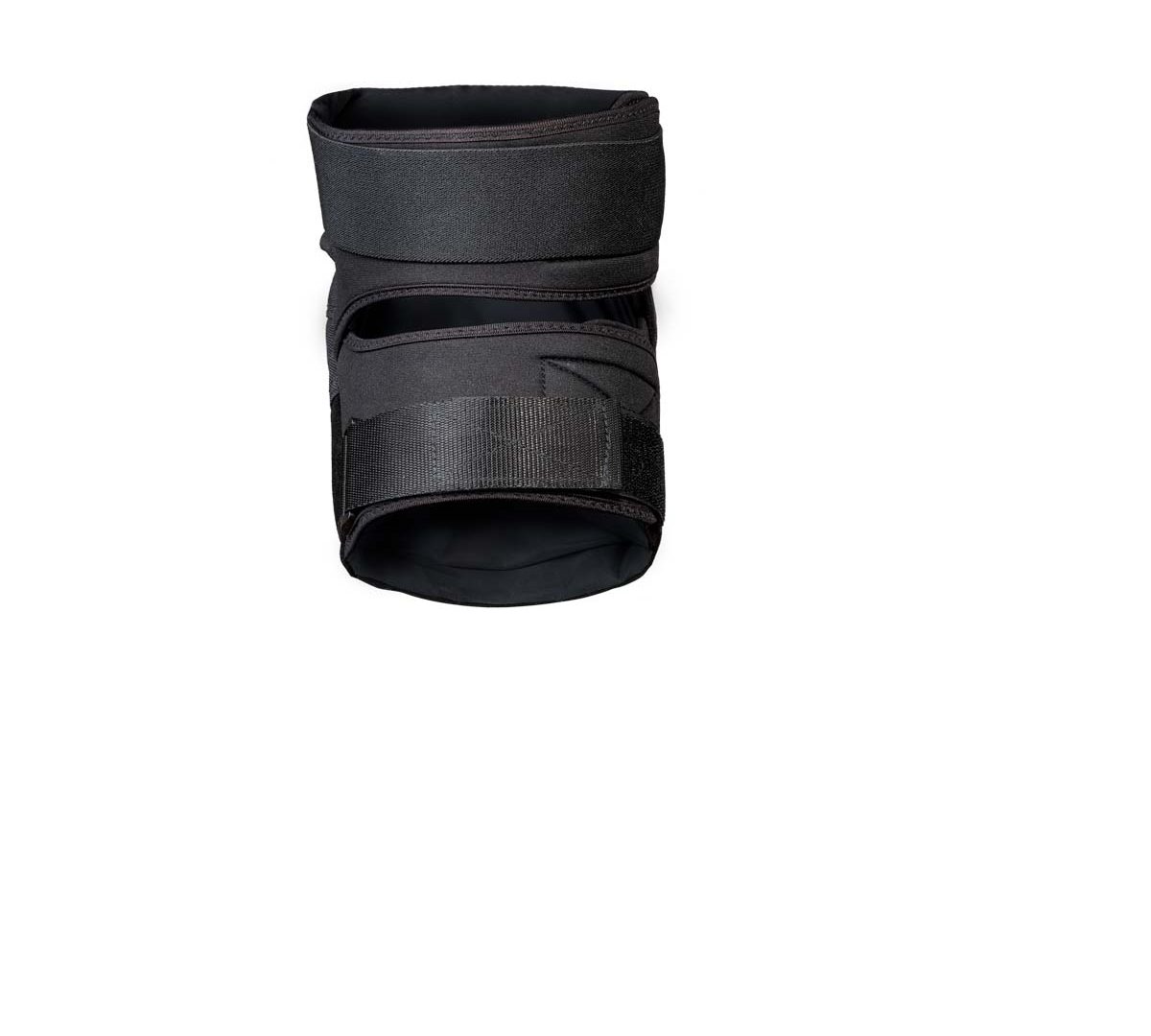 Jr. 3 Pack pad sets
The pad set is designed for the younger generation of rippers. The groms are often a little too fearless for their own good, so gearing them up with a full set of pads can help them make quicker progress without dealing with constant injuries. Since kids can really put their stuff through the ringer, we made them extra strong with abrasion-resistant nylon, durable plastic caps, neoprene stretch panels, and comfy EVA padding. The knee pads now come with a hook and loop closure system so there's need to take off your shoes to slip them over your feet.
The set comes in a reusable mesh bag to help keep them all together when not in use. Also creating less of that wasteful packaging, being better for the environment. Available in 2 sizes, Youth Small and Youth Medium. Note: All Street Knee pads now come with with the open back design.