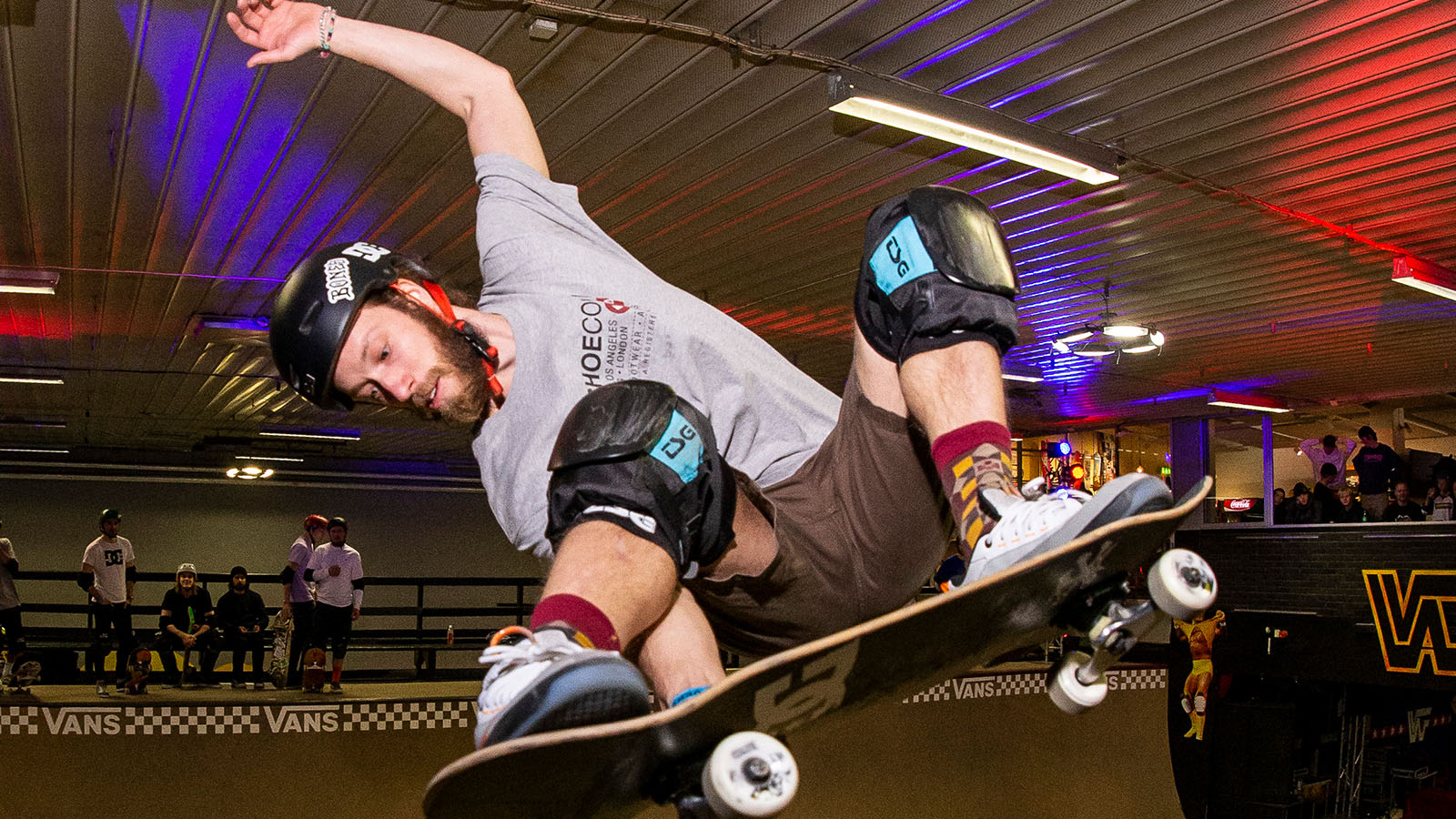 TSG Helmets SS20 Skate Helmet & Protection Preview
Retail Buyers Guide: Skate Helmets & Protection SS20
Brand: TSG
Name & role of person answering: Nadja Herger, Head of Marketing & Communication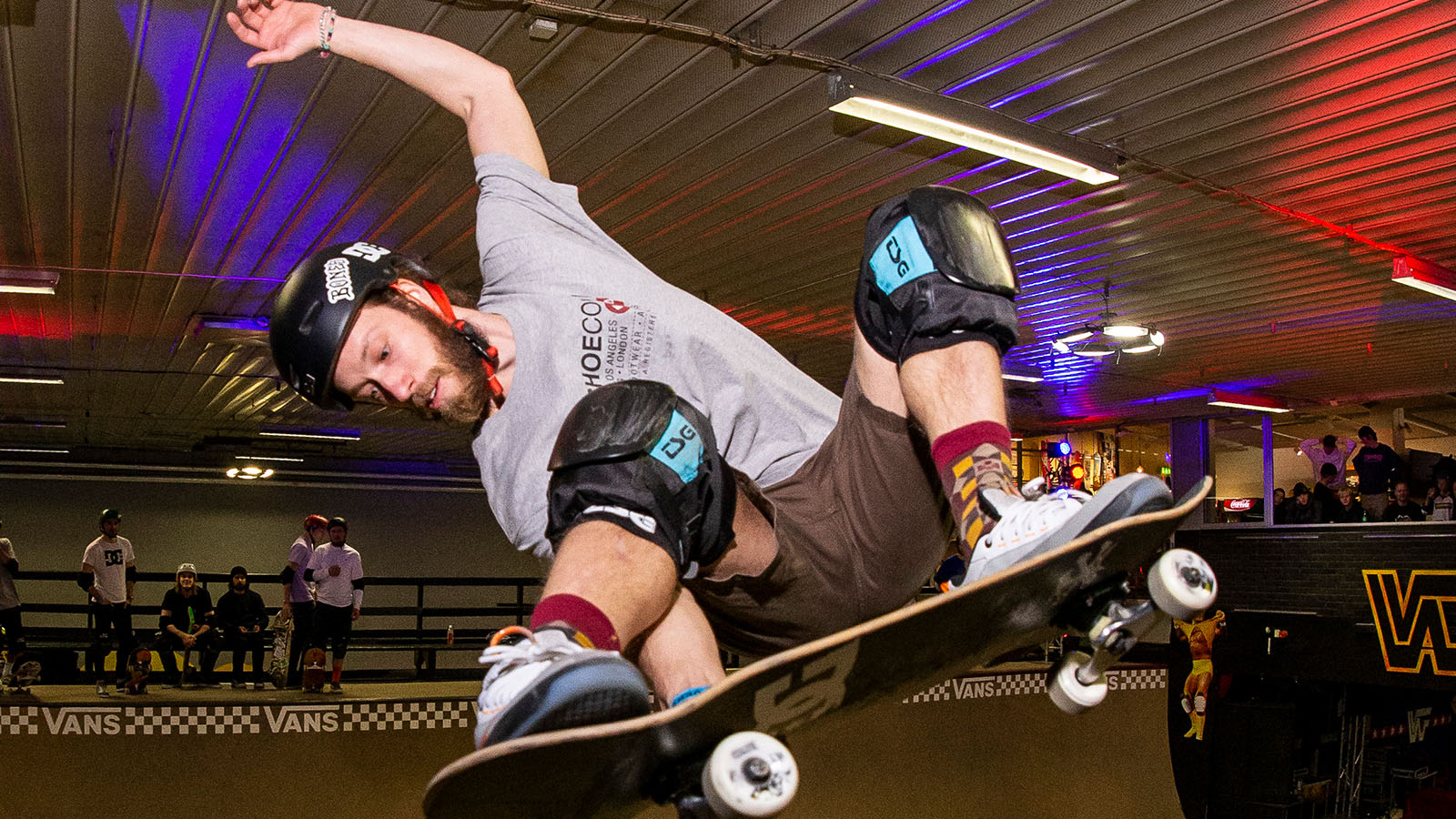 MARKET
What trends are you noticing in boardsport protection for 2020?
We launch a new knee pad that is specifically designed for surfskating. The Wavesk8 Kneepad is a robust pad with a sturdy Cordura material on the outside and padded with our smart ACF impact foam that is soft during use but compresses at impact to absorb the energy before it reaches the joint. A replaceable high-density PE cap on the outside helps sliding out of the impact and offers additional support. The riders we spoke to wanted exactly this: a pad that sits super tight, made of robust material and easy to put on and off without removing their shoes. This is exactly what we designed for them.
How is skate participation developing and how important is protection to new riders?
Vert, DH, beginners and kids are the biggest market groups when it comes to protection gear in skateboarding.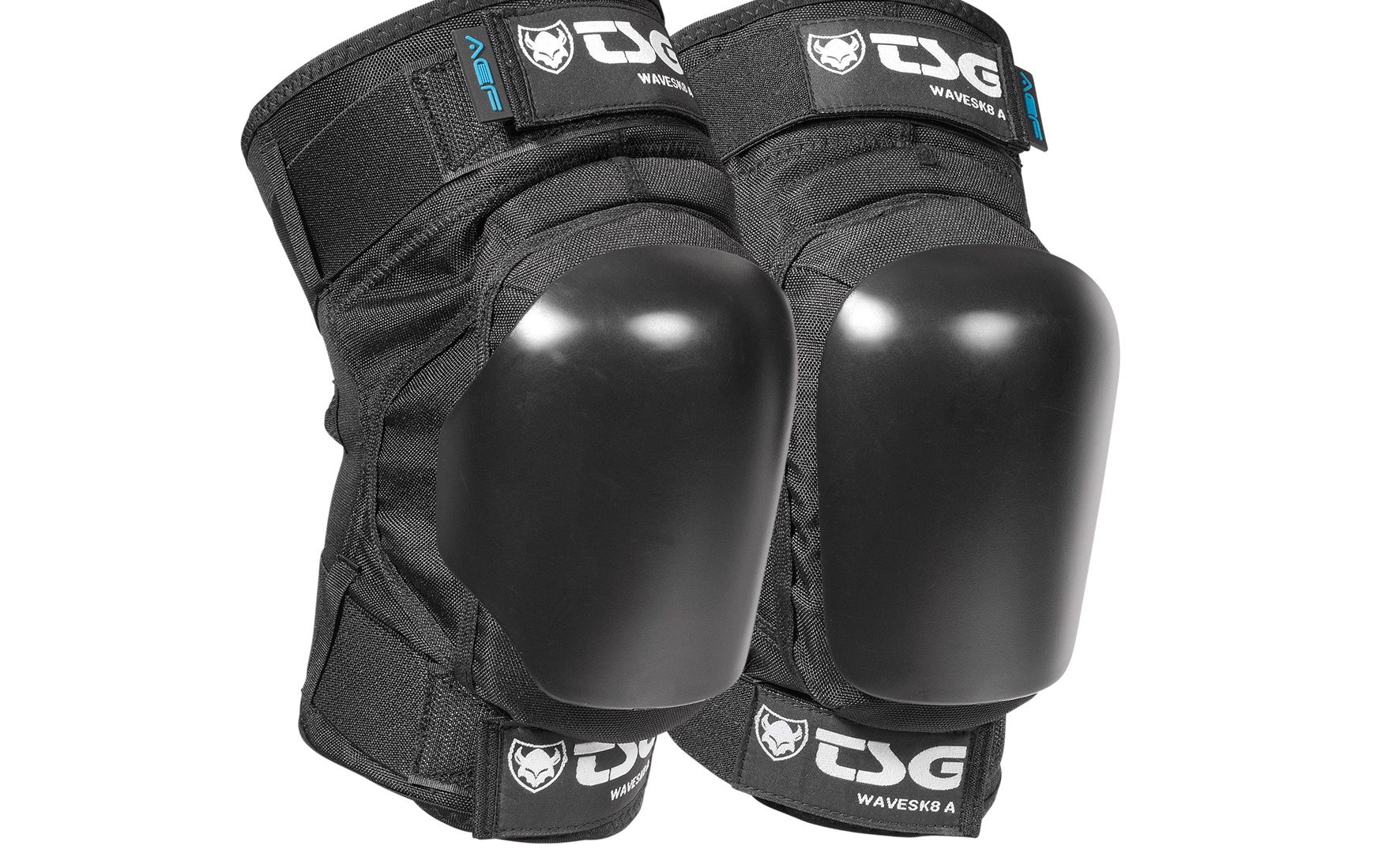 What are growth segments right now (kids? women's skateboarding)?
Definitely Kids! We see more and more young kids ripping these days at an incredible level. Boys and girls, which is fantastic. For these rad kids we now offer our Force III vert kneepads also in a Youth version. These are by far the most protective skate knee pads for kids on the market.
MARKETING
What are your main stories in terms of protective technologies for 2020?
Fit stays our focus! Designing shapes to minimize shifting. From the feedback of our riders we already do a very good job here. For us it is also important to state that the very same products our pro riders used are sold in the shops. So everybody gets the same TSG quality.
Using smart ACF impact foam in our top level models.
How are you communicating safety certification and is it a must-have?
This is a must-have and something we take very serious. With the new PPE Regulation (EU) 2016/425 dealers are also responsible to prove that the protection gear they sell is tested and certified. We do provide a page on our website where dealers can download the declarations of conformities for all our products. Additionally, we explain what standards exist and what the tests are about here.
We do communicate the safety certification on the product on the packaging and will also do so in marketing campaigns.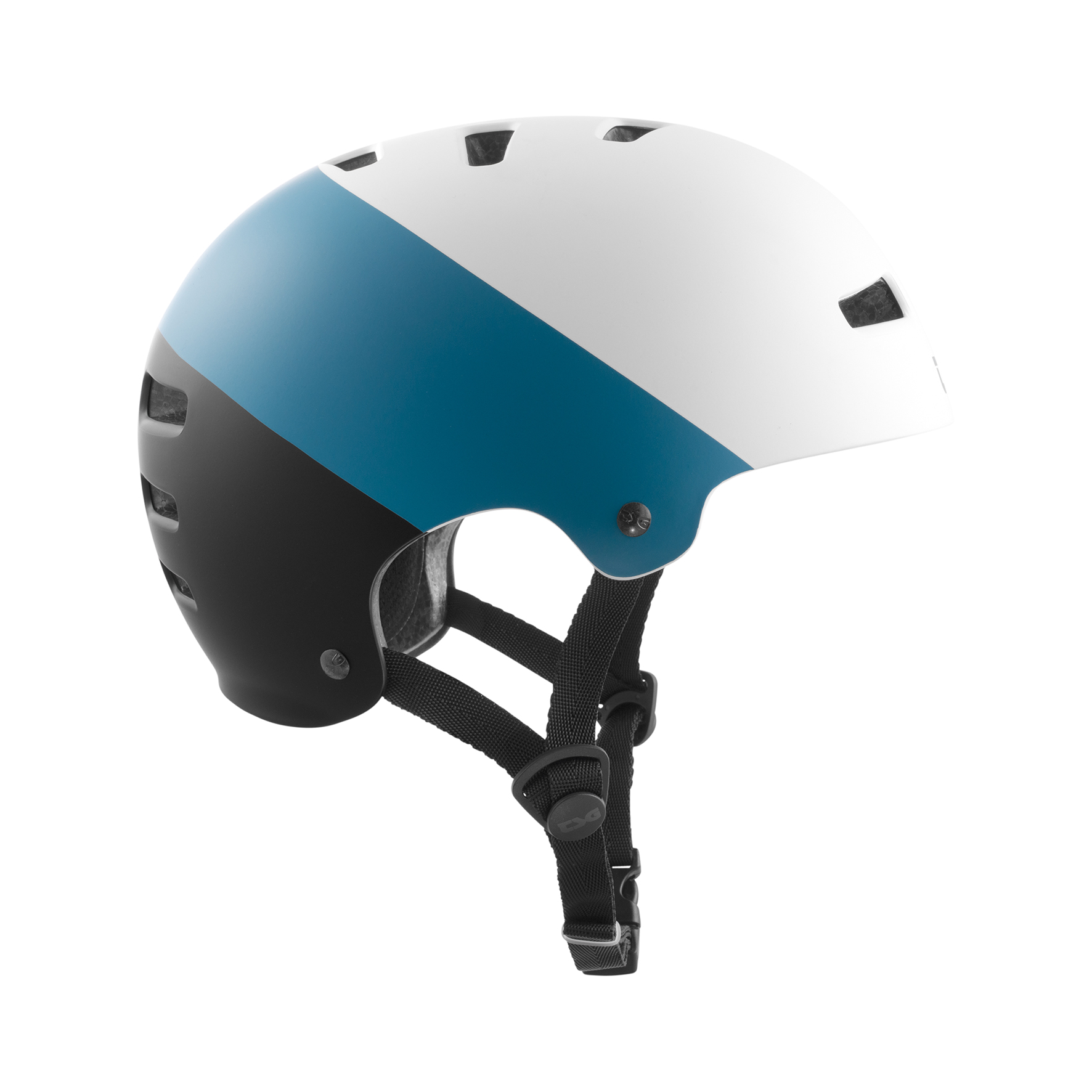 Do your protection products cross over into other sports?
We design and test our products for specific sports and get certifications for specific sports. However, some products could cross-over into other sports. It depends on what the user is looking for. Max impact absorption or max flexibility? It depends on how extreme the user performs in their sport: max padded and thicker pads or thinner padded and more flexibility. At the end we state what the product is designed for but the user decides what is the best for their use.
DESIGNS
How are helmet designs trending (full helmets vs. lighter models)?
Fully depends on the use. Full-Face helmets for fast DH runs. Halfshell for everything else. Fullcut with hardshell ears for everybody that loves the style and/or seeks for some more side-face protection. We have one of the greatest selections of helmet types available for skateboarders. With a total of 15 models, consumers can choose between light Inmold helmets, standard hardshell helmets, softer and adaptable FlexTech models or full-face helmets. They can also decide whether they prefer Dial Fit with size wheel or adjustment via padding.
What are trending styles in pads and gloves?
Also depends on the use. Soft and thin to wear under pants when riders don't go extreme or would rather prefer not wearing pads at all but still need some support. Or on the other side thick padded models when you really want to protect your joints. We also see a trend in kids skating more extreme these days, that's why we added some pro pads in youth size.
Which colors and graphics are on trend right now?
Not too bright not too fancy. More single colors than elaborated graphics. We offer up to 15 colours within our Evolution and Meta helmet range. Eyecatchers among the colour palette might be "goldie", a golden model and "reflectokyo", a black helmet that reflects.
BEST SELLERS
Please name and describe your 3 highlight pieces and items that retailers should definitely order.
Kneepad Wavesk8 A
This new knee pad is designed for cruising downhill skateboarding and delivers all the protection and comfort that this demanding discipline of sliding sideways demands. Its pre-shaped design is constructed from a double-stitched durable tear-resistant nylon to withstand the abrasive tarmac slides while a replaceable, high definition polyethylene full-cover cap covers a removable ACF knee pad with lateral padding on both sides and above the knee. The pad is kept in place with anti-slip NBR liner and top and bottom 360° Velcro straps with strap holders. A comfortable lining and non-slip cuffs and pre-shaped design add to the pad's precision fit and comfort so riders can focus on the road ahead with worrying about their protection.
Evolution helmet
The Evolution helmet is probably our most favourite lid that everybody should carry. It comes in 12 different colours and 5 graphic designs or special makeups + 2 women colours and 4 for kids. Featuring our custom low, snug fit, the Evolution helmet is one of the slimmest hardshell designs available. It features a tough skate-style hardshell construction, which securely protects all the useful bits of your noggin. The design curves anatomically around the head for a great fit and tailored wearing comfort.
All Ground knee- and elbow pads
A great option to cover the needs of everyday skateboarders in parks are our All Ground knee- and elbow pads.
They are for serious riders who need pads that can withstand slams in pools and backyard ramps. Durable high-grade fabrics with double stitching, EVA impact foam and flat, high-density caps guarantee great protection and wear. Open-backed design with neoprene butterfly closure and 360° straps. Also great for skate park, halls or school rental as they come with a coloured sewn on label on the strap to easily identify the size.