Brand: Oakley
Interviewee: Will Conk, Global Product Director – Sport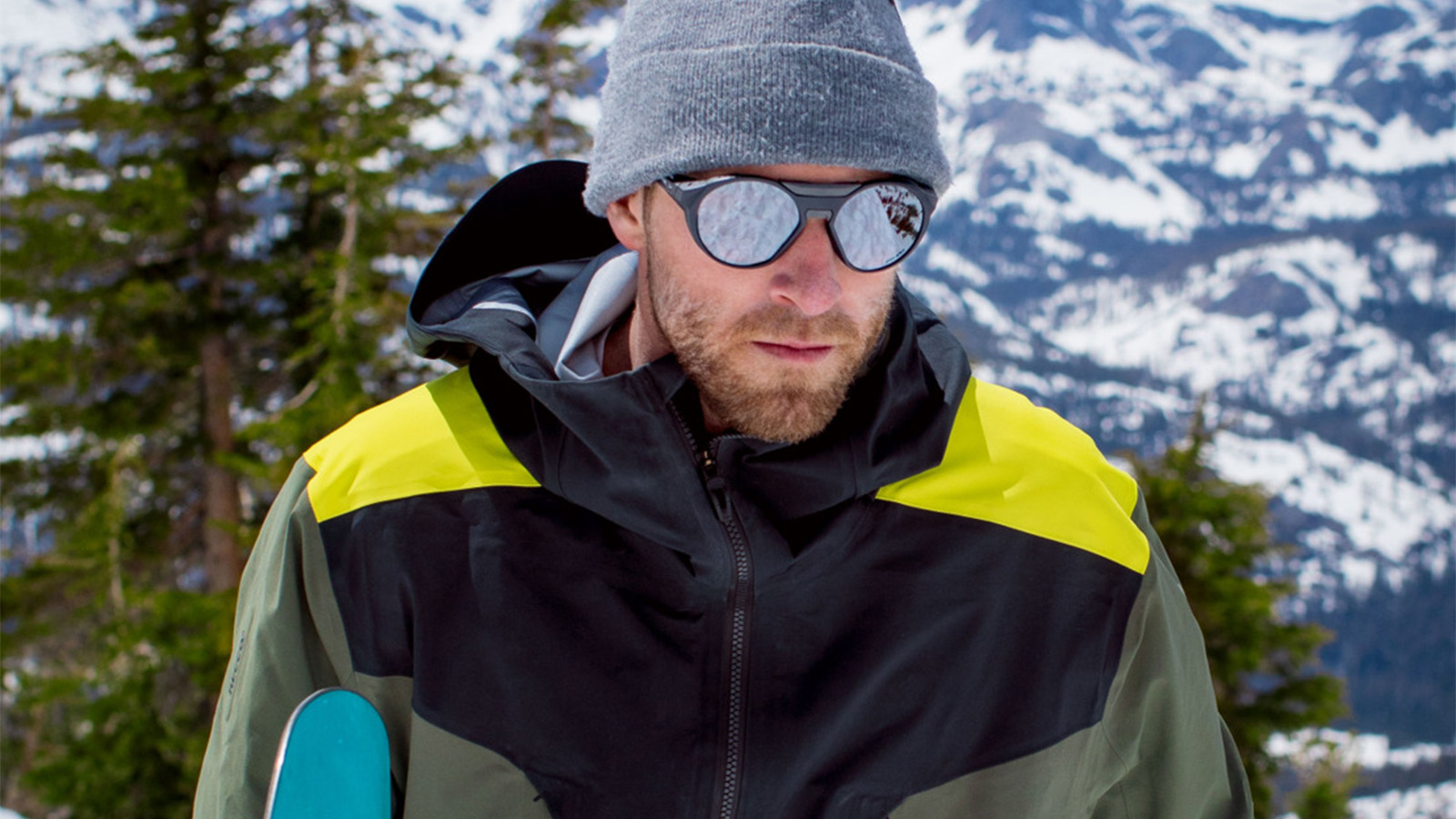 How is the actual situation of the Sunglass market and where do you see the development going in this segment?
The Sunglass market is continuing to grow, specific increase in consumer awareness that consequently prompts brands to produce products that fit their demands. In particular, consumers are looking for eyewear that's built to protect them against harsh rays and optimize visibility, while also offering multiple colorways and frame options for a customized look.
What are the key trends in the Sunglass segment next spring/summer 2020?
There is a growing trend towards expanding sport performance beyond elite athletes and into everyday life. Whether it is oversized sport performance shields that make a strong statement on the runway and on the podium, to consumers seeking high performance frames designed with a new attitude aesthetic.
What shapes are most popular for frames and what major new trends can we expect here?
The classics are making a comeback — you can stand out in the Oakley Deadbolt with a round, progressive design or keep it cool and understated in the Oakley Anorak, a classic shape with subtle performance features. Oakley also offers a range of colors and shapes to fit the styles and needs of all of our athletes and consumers.
What materials are you using for your frames in SS20?
Oakley eyewear is designed to perform. We will continue to use our proprietary lightweight O Matter™ frame material that provides durability and all-day comfort, as well as premium metals like the ultra-lightweight, ultra-strong, corrosion resistant titanium.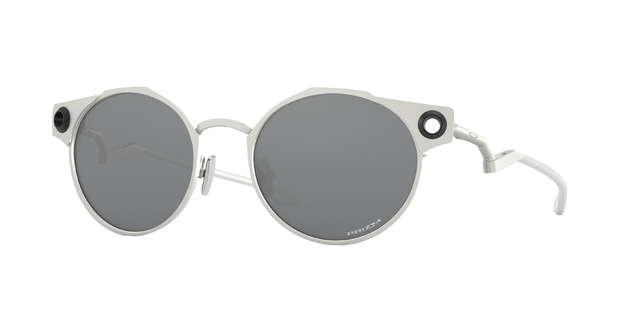 What color range and patterns are you using for your frames? What shades and tints are we going to see in the lenses?
Oakley Prizm™ is the most popular lens portfolio and we offer a range of colors and environments to fit the needs of all of our consumers and athletes — from standing out in the Oakley Deadbolt Satin Black with Prizm Rose Gold Polarized to keeping it adventurous and protected in the snow with Clifden Matte Black with Prizm Snow Black.
What lens technologies are you working with? Can we expect any new innovations?
As pioneers of innovation and high performance optics, Oakley product technologies continue to set the Brand apart. Oakley's leading lens technology , Prizm™, is grounded in decades of research and designed to enhance color and contrast so you can see more detail. Oakley Prizm lenses come in an array of colors and we are always adding more environment-specific lenses to the family — you should expect to see evolutions in new Prizm lens technology in the future.
If you do prescription glasses: What are the main trends here?
We identified a pervasive issue of ill-fitting eyewear. There is a wide spectrum of facial geometries and eyewear is not one size fits all. This is especially important to prescription glasses where fit is crucial to comfort and visual accuracy. Oakley set out to solve the problem of frames not fitting all face shapes; the result was the development of TruBridge™ Unobtainium® Technology.  Oakley TruBridge Unobtainium is a frame-fitting system that comes with three sizes options of no-slip, Unobtainium nosepads to help provide the best fit for you.
Please outline 3 of your key products:
Clifden- Chase the next adventure in the Oakley® Clifden, the ultimate mountaineering glass built to protect against the elements. The style merges Prizm™ Technology, a best-in-class lens, with a best-in-class frame design, engineered with side shields and a bridge blocker for eye protection. There's also an integrated leash for stowage and convenience.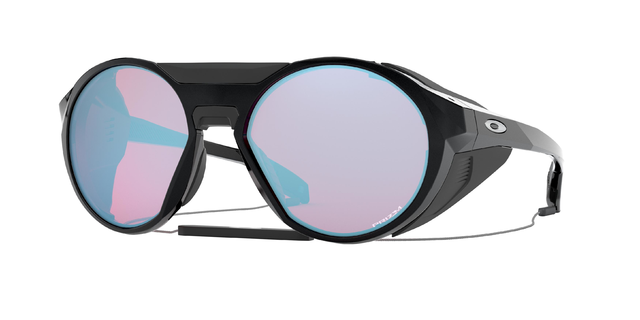 Key Features:

Design: Functional sport design built to provide comfort and protection to enhance performance experiences in high light exposure

Lens Offering: Available with a Category 4 lens, Prizm Snow Black, that offers the ultimate eye protection in extreme light exposure situations

See More Details: Available with a range of different Prizm™ Snow, Water and Everyday lenses that are designed to enhance color, contrast and detail so athletes can make the most of any activity

Leash: With the removable and integrated 20" lightweight, highly flexible, coated woven steel leash, athletes of all levels will be able to reliably wear Clifden on their face or neck so they can worry less about their eyewear and more about the conditions around them

Protection: Interchangeable and removable bridge blocker and Unobtainium® side shields designed to block glare and keep your face and eyes protected

No Slip: Unobtainium® nosepads increase grip with perspiration to help keep eyewear securely in place without sacrificing comfort

Prescription: Available with Oakley Authentic Prescription Lenses for athletes of all levels with RX needs

Deadbolt- Embrace the unconventional with Oakley® Deadbolt, a progressive sunglass design equipped with Prizm™ Lens Technology. Oakley's design and engineering teams analyzed every inch of this frame to ensure no detail went unnoticed, from the round silhouette and unique stem architecture to using a single element to connect the frame and temples.

Key Features:

Design: A lifestyle sunglass with a distinct aesthetic that uses a single design feature to hold together the frame and temples

See More Details: Available with Prizm™ lenses that are designed to enhance color, contrast and detail to make the most of any activity

Frame Material: Strong yet lightweight Titanium frame provides durability and all-day comfort

All Day Comfort: Earsocks are molded over the temples to help provide all day comfort

Fit: Three-point fit, designed for comfort and to hold your eyewear in precise optical alignment, paired with adjustable silicone nosepads to provide the ideal fit

Prescription: Available with Oakley Authentic Prescription lenses that come laser etched with the ellipse logo on left wearing lens for proof of Oakley authenticity and quality

Cogswell– Don't let this radical style fool you. Oakley Cogswell is loaded with functions so you can feel confident in your look and performance. The retro-inspired shape features Trubridge + Unobtainium frame-fitting technology so you can comfortably be yourself all day in a style that commands attention.

Key Features:

Design: Retro-inspired brow line on a classic rectangular shape for a look that's truly your own

Special-Edition Icon: The special-edition icon was designed to emulate the movement and action that inspired the collection

Personalized Fit: TruBridge™ + Unobtainium® is a  frame-fitting technology that comes with three interchangeable, no-slip Unobtainium nosepads to help provide the best fit for you

Lightweight: Oakley's proprietary O Matter™ frame material is stronger, lighter and more durable than industry-standard materials like acetate

No Slip: Comfortable Unobtainium® is designed to keep eyewear securely in place without sacrificing comfort

Prescription: Available with Oakley Authentic Prescription lenses that come laser etched with the ellipse logo on left wearing lens for proof of Oakley authenticity and quality


Fatal error: Allowed memory size of 268435456 bytes exhausted (tried to allocate 2097160 bytes) in /srv/users/boardsportsource/apps/boardsportsource/public/wp-includes/wp-db.php on line 2516