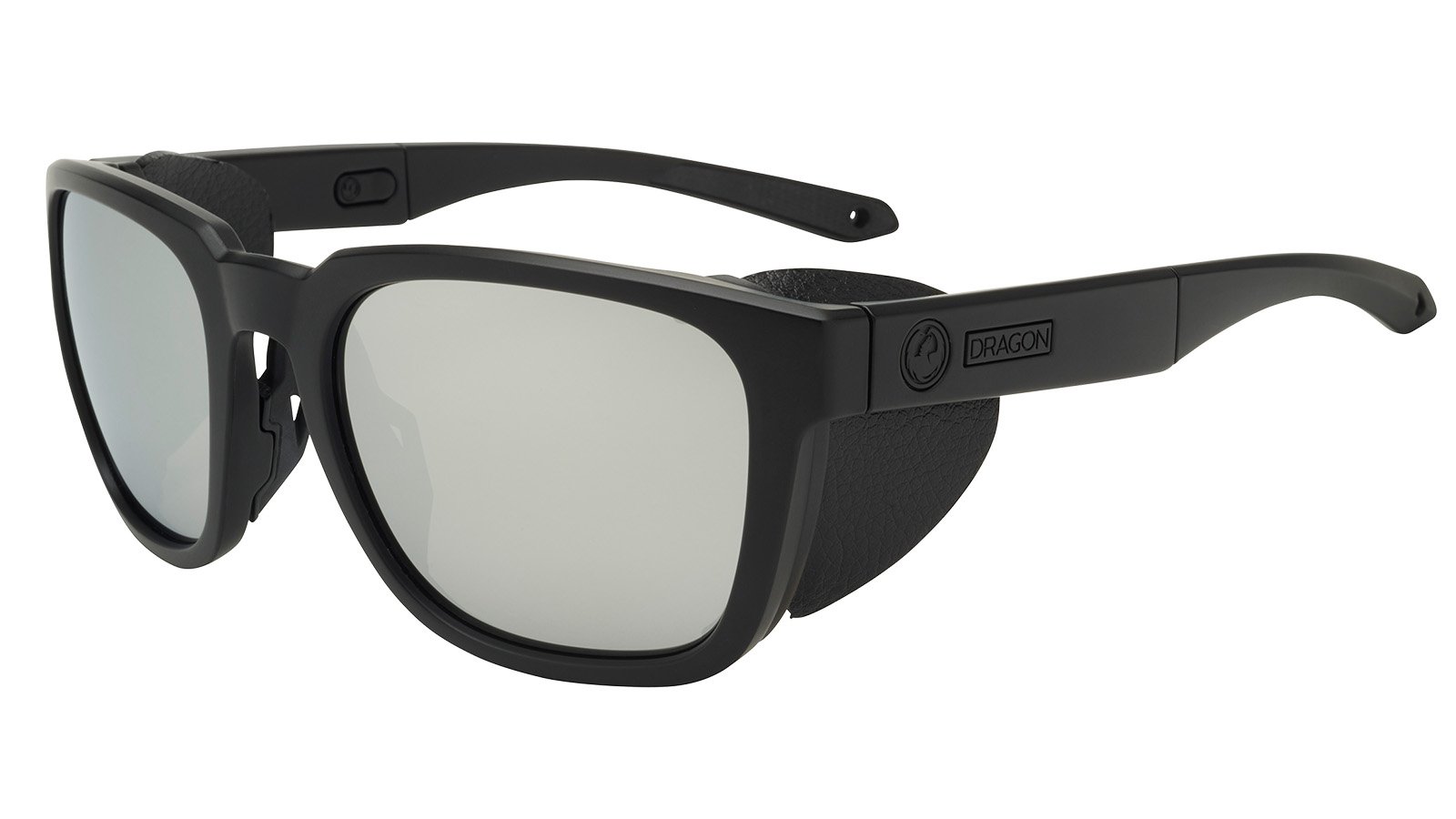 Dragon SS20 Sunglasses
Retail Buyers Guide: Sunglasses SS20
Brand: Dragon
Interviewee:  Shay Williams, Product Development Specialist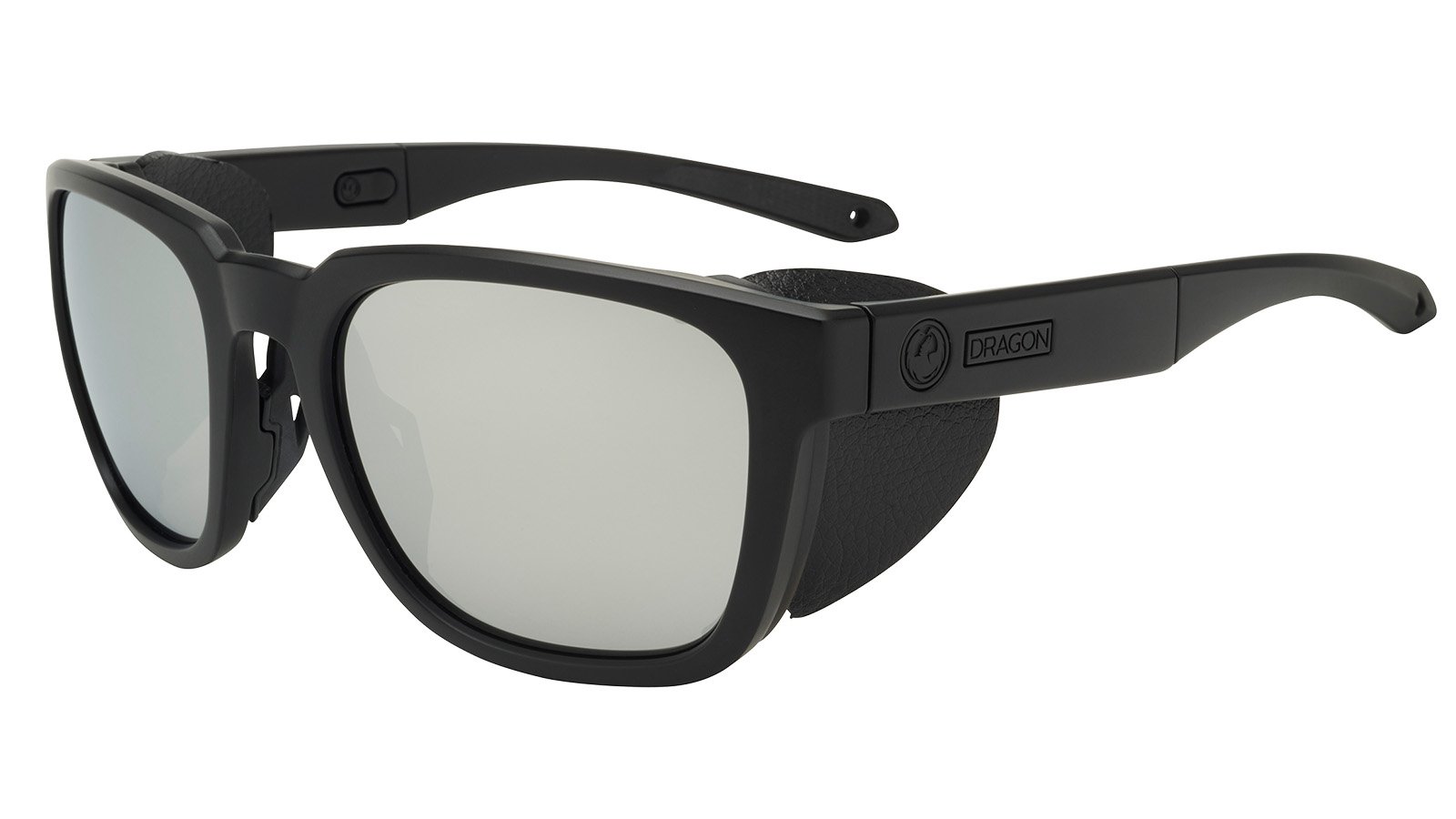 What are the key trends in the Sunglass segment next spring/summer 2020?
We believe a key segment that is trending is creating purpose-built styles that enhance a consumer's experience in a specific environment, so in September 2019 we relaunched our popular XP Collection.
Designed for adventure, discovery and exploring the unknown. As human beings we are compelled to seek out new places, reach our peak personal performance, and experience life-changing moments. We are hardwired to develop tools that help us adapt and master our surroundings. The XP Collection provides optimal functionality with features that adjust to demanding outdoor conditions, creating a customized experience on water, land, or snow.
The Hydra Collection features two pieces—The Equinox X and Mariner X—highlighted by the Shane Dorian Signature model that are all H2O Floatable, Performance Polarized, and come equipped with detachable, floatable aqua leash. For the active, both styles come with rubber temple tips and a ventilated rubber nose pad for grip.
The Glacia Collection features two styles—The Latitude X and Excursion X—for life in the high alpine. Both styles have removable eye cups that block light leak, have interchangeable C-temples for increased security, and Rubber nose pads and temple tips for security.
The Terra Collection is focused on the performance-oriented activities like cycling and running. The two styles—The Tracer X and Ridge X—are crafted with quality and designed for activity. Featuring one shield and one traditional dual-lens shape, the Terra collection come with rubber temples and a rubber ventilated nose pad for fit and security. Also each SKU comes with two bonus replacement lens tints, one of which is clear.
All XP styles utilize our Lumalens proprietary color optimized lenses. More on Lumalens below. The Glacia and Terra pieces are made from our bio-injection material, which is touched on in more details below. All XP pieces come in custom packaging and come with a custom zipper semi-hard case to keep the extra components in.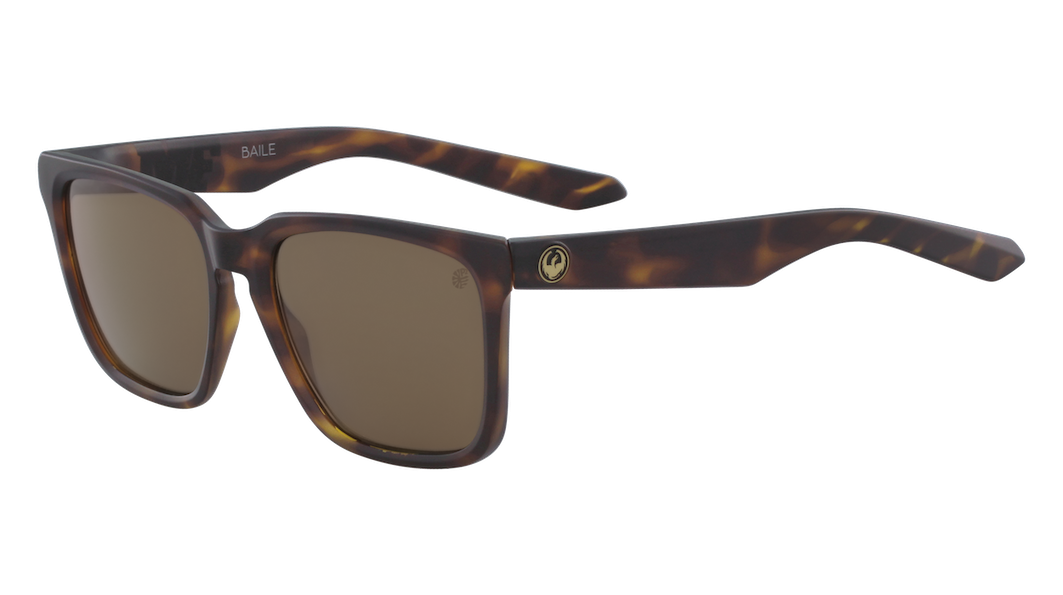 What shapes are most popular for frames and what major new trends can we expect here?
For Dragon, we focused a lot of the bio-friendly materials and Lumalens expansion (see below), but as far as shapes are concerned, a big trend for us is to become create more unisex styles and speak to a broader consumer. We want to create product that worked for both the core consumer, someone who participates in action sports or has been a fan for a while, but also for a new consumer who can still be active, but is also looking for a more fashion-forward style. We are all about inclusivity and illustrating our positive brand message to a wider base of consumers.
So, you'll see our new injection round, the Opus. It's a round, which is has been a trending silhouette in the action sports market, but it's an easy barrier to entry both in cost ($119 base lens retail) and wearability versus something a bit more upscale like our popular acetate/metal combo round, Hype. But it comes in our Seaglass Collection colorways (see below), Rob Machado resin colorway (again, see below), and a standard matte black, so anyone can wear it. This launches in September for 2019.
But not to alienate the consumer we've had for a long time; we are reimagining some of our best sellers as a natural product evolution for March 2020. Our Amp and Space are takes on the best-selling The Jam and Remix shapes, plussed up for a more unique and craftsman feel, yet retain the silhouette and unique look of the predecessor pieces. Both the Amp and Space utilize a combo temple—casted metal and bio-friendly injection—to give a one-of-a-kind look. The Amp is a shield lens that is sized up from the Remix, while the Space removes the double nose bridge on The Jam yet retains the same eye shape. It's a small yet meaningful move to reimagine a couple top styles to evolve our core consumer.
What materials are you using for your frames in SS20?
The big story for Dragon in terms of frame materials is that we're moving to a more socially conscious, eco-friendly material. For all of our injection styles that are not a part of our H2O Floatable collection, we've moved to an injection material based on the Castor plant. The Castor plant is bio-friendly in that the plant is grown in an unsustainable arid climate, is drought resistant, and employs farmers to work land that is otherwise unusable. Rather than using plastics that are solely petroleum-based (industry standard), the vast majority of Dragon's collection will be using a sustainable and environmentally friendly material.  The material looks and feels the same, has the same options in regard to color, yet is a much more environmentally conscious material. This all begins with our September 2019 release and will continue on. We have more eco-friendly materials that we can't quite talk about yet for Spring 2020, but we will keep you apprised.
From a design standpoint, Dragon will be experimenting with more combo temples (metal + bio injection) for a quality craftsman feel and premium take on our current temples. Styles releasing to the Northern Hemisphere in March 2020—the Space and Amp—will utilize this casted metal and injection temple.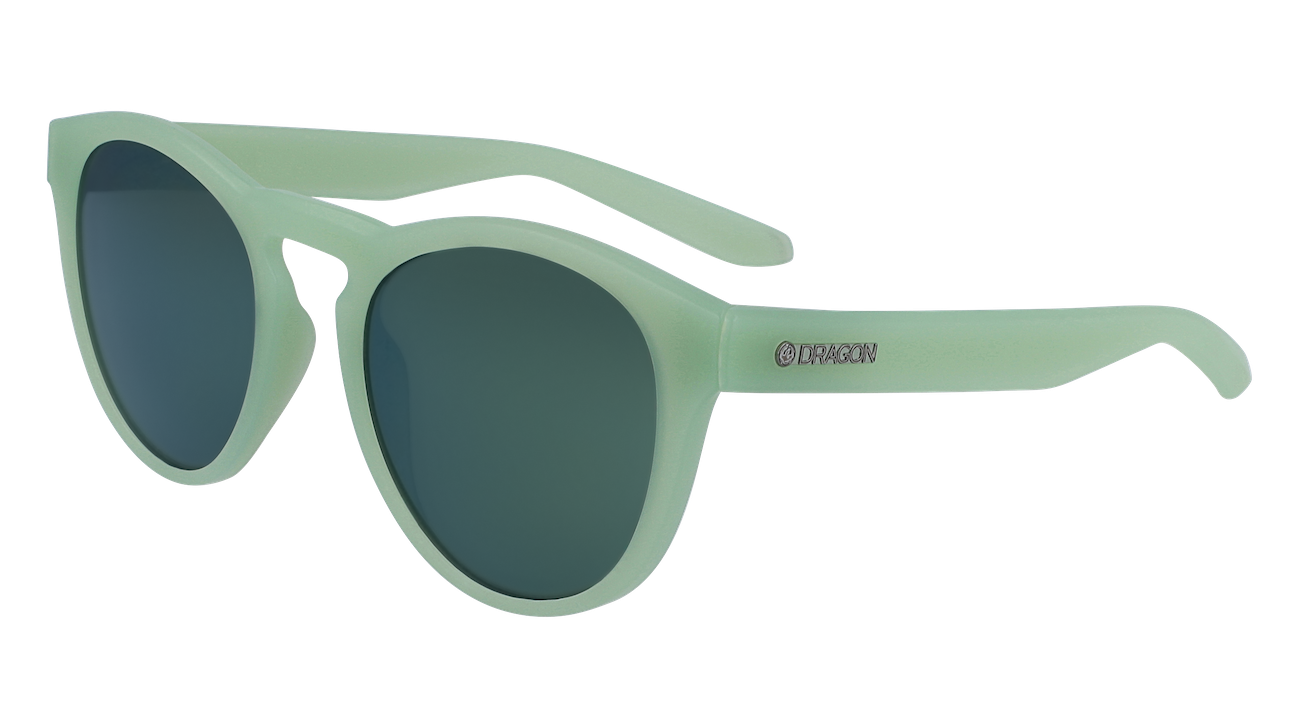 What color range and patterns are you using for your frames? What shades and tints are we going to see in the lenses?
While the sunwear category will always be dominated by the blacks and tortoises, we certainly want to add both interesting techniques and pop colors to the line. Below are three of our bigger Fall 2019 / Spring 2020 color stories. They
Rob Machado Resin collection: The Dragon Resin collection is born from a creative collaboration with longtime Dragon athlete and legendary surfer, Rob Machado. Taking inspiration from Rob's creative passion for surfboard shaping and by utilizing a visually stunning material, the Resin collection is equal parts quality craftsmanship and eye-catching aesthetic. A truly unique look in sunwear, the Resin collection can be found on a wide ranging selection of Dragon styles. From the all-new, stylish Opus to the bestselling The Jam to the daily driver Meridien, the Resin collection spans eight styles meaning there's a piece for everyone.
Seaglass Collection: Taking cues from the beauty of our natural surroundings, Dragon's Seaglass Collection is infused with the airy, ethereal palette and frosted look of glass that has been rolled and tumbled in the ocean. The energetic colors breathe life into the all-new injection molded Opus and our best-selling acetate, Hype. Your eyewear is an extension of your personality and these fun and flirty shades are sure to make you stand out from the crowd.
Goggle Collaboration: This doesn't have an official collection name, but we wanted to tie in the strength of our fall snow goggle release with our sunwear and optical releases. We have chosen 4 strap designs—Tropics, Galaxy Rock, Lynxxx, and Succulents—and utilized the designs on the inside of a number of sunwear temples. It's a way of showing a little more personality within the frame, as well as tying in again with some of our other product categories.
What lens technologies are you working with? Can we expect any new innovations?
Beginning with our September 2019 release and continuing throughout, we have transitioned all of our lenses—again, all—to our Lumalens color optimized technology. A technology and lens story we've been using in our snow goggles for a couple of years, we worked with our lens vendor (Zeiss) to carefully create optimized lens tints that are purpose-driven by environment (called out in our catalog): Off shore, Inshore, Field and Trail. Bringing the benefits of enhanced color recognition, depth perception, and clarity while reducing eye fatigue is the name of the game. The added benefit of our cross-category consumers is that they know how great Lumalens has been in our snow goggles, and they'll see the benefits in our sunwear. We will continue to develop more tints for more environments in subsequent releases, but as you can see in our catalog, we have a number of base tints and mirror options, so it certainly is a wide release.
If you do prescription glasses: What are the main trends here?
Almost all of Dragon's Sport Sunwear can be used in conjunction with a corrective lens. However, all lens technologies would be removed due to the lens that the OD or doctor would be cutting and inserting. Dragon does offer a full line of optical styles, of which the injection styles are made from the plant based resin.
Please outline 3 of your key products:
Opus: By combining modern craftsmanship and a time-tested round silhouette, the opus is the truly unisex go-anywhere frame for all. more than just a pretty face, the all-injection frame is durable, lightweight and tough enough to take you where you need to go. and with colors ranging from classic black to our fun and flirty Seaglass collection, the opus has a look for everyone to get behind.
Injection Molded Plant Based Resin
4-Base Polycarbonate lens
Cam Hinge
100% UV Protection
Baile: Designed in collaboration with world champion surfer Mick Fanning, the baile is a sleek and functional sunglass for the ages. The 4-base lenses give the Baile a contemporary look while allowing for a compact folded shape and easier, more convenient storage. concave surfacing on the temples inspired by surf and skateboard design giving a unique feel and nod to our heritage. The Mick Fanning signature Baile comes with custom printed premium packaging including sunglass bag and exclusive box for great in store merchandising.
Injection Molded Plant Based Resin
4-Base Polycarbonate lens
Cam Hinge
100% UV Protection
H2O Floatable styles available
Excursion X: The mountains are calling and the Excursion X is your perfect companion. As part of the Glacia duo in our revamped Cross Performance (XP) lineup, the Excursion X is purpose-built for high alpine exploration. The removable eye shields block harsh UV light associated with high altitude, while the detachable leash and swappable cable temples allow for added security and comfort. More than just a tough customer, the Excursion X features modern styling, thin temples and lightweight construction so they can take you from the mountaintop to the boardwalk.
Injection Molded Plant Based Resin
6-Base Polycarbonate Lens
100% UV Protection
Detachable side shields
Adjustable leash
Interchangeable cable temples
Ventilated rubber nose pad
Rubber temple tip pads
Lumalens color optimizing lens technology
Hydrophobic and Oleophobic coatings