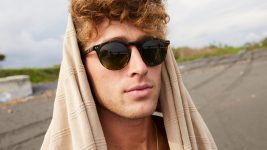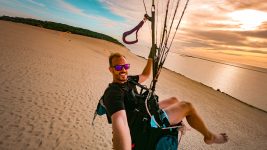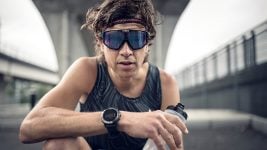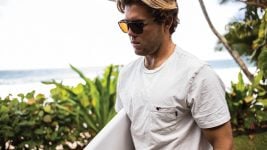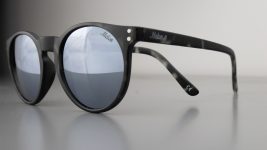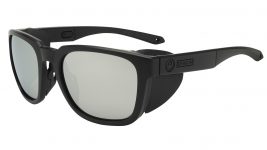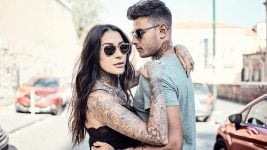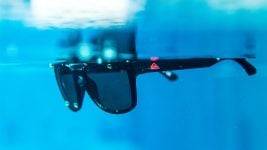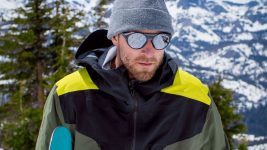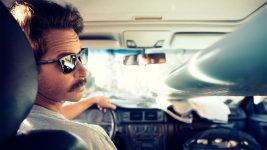 Sunglasses offer far more than mere sun protection these days. They actively enhance our visual experience – in (board) sports, everyday life, and leisure time – and have become essential style accessories. Get the full scoop in our SS20 Retail Buyer's Guide by Natalia Maruniak. 
"The sunglasses market continues to grow," says Will Conk, Global Product Director Sport at Oakley. Some numbers to confirm this: In 2019, the European sunglasses market will achieve €6.135 billion in sales and is poised to grow to €6.22 billion (Statista). So things are literally looking up! "Sunglasses are hot at the moment! Now they are key pieces in fashion, regardless whether street, high or sport fashion," said Neil Slinger, Head of International Sales at Melon Optics, adding: "Now with sports trends crossing over into fashion the lines are more blurred than ever before."
More than just fashionable, sunglasses also present a lucrative business proposition for brands, said Mark McCann, Global Category Manager Eyewear at Smith Optics: "We see massive growth opportunities for our brand here, as long as the sun is shining – it will be important for people to wear sunglasses to provide UV protection for their eyes and as a style accessory." Brands in the boardsport segment are catering to this demand with an immense selection in SS20 blending on-trend styling with high performance.
KEY SS20 TRENDS
Speaking on season priorities, Shay Williams, Product Development Specialist at Dragon said: "We're creating purpose-built styles that enhance a consumer's experience in a specific environment." Shay pointed to the re-launch of Dragon's XP collection featuring eyewear for adventures and expeditions into the unknown. "The XP Collection provides optimal functionality with features that adjust to demanding outdoor conditions, creating a customized experience on water, land, or snow."
Versatility is another key theme for SS20: A growing number of customers are looking for sunglasses for all walks of life. "Whether skating, biking, or hanging out at the beach, customers want sunglasses that pair durable, lightweight frames with lenses of exceptional quality. To see better in all terrain and conditions, they also want lenses that enhance contrast," said Matthieu Perez, Marketing Manager at SHRED. And here's another hot insight: "Quiver-killing sunglasses are definitely trending," confirmed Mike Lewis, Director of Marketing, at Zeal Optics. The brand is meeting the trend with the Auto Sun Collection featuring polarized and self-adjusting lenses in an exceptionally lightweight Z Lite frame at less than 28 grams.
With that said, purchasing trends tend to differ between male and female audiences. According to JP Bonnemason, Global Eyewear Product Manager at Roxy and Quiksilver, women are changing their sunglasses more often and place more emphasis on modern models, for which they are willing to pay a higher price, on average. Men, on the other hand, tend to look for longevity in their sunglasses and opt for classical shapes and technical features – also priced accordingly.
FRAME SHAPES
While the fashion industry has rediscovered petite silhouettes in a major way, boardsports brands are embracing frame shapes of all sizes. "With the 90s sports trend hitting fashion, we see the comeback of extreme wraparounds and large single lens sunglasses," said Neil Slinger at Melon Optics, citing the return of the classic Oakley Eye Jacket with Palace Skateboards as an example. Bold shield frames, mostly implemented in the sports performance sector, are in play for SS20 at brand such as Oakley, Bliz and VonZipper, which have a stunner on their hands with The Defender model. Keep an eye on it next summer!z
Lucy Martino, Head of Product at Otis, sees a return of XL shapes. "Frames are becoming larger as we move away from smaller styles. There's inspiration drawn from late 1990s and early 2000s including large temple bars and wrap styles." At Smith, Mark McCann also sees a resurgence of larger frames offering full coverage in retro designs, for instance in models such as the Lowdown2, Shoutout, and Cavalier. Trending shapes for SS20 also include aviators and wayfarer frames, as well as retro cat eyes for women (Roxy's – Thalicia, VonZipper's – Ya Ya!). Plus, unisex frames have been gaining momentum for some time now.
Another trend story revolves around smaller, rounded frames which pretty much every brand is serving this season, including Dragon (Opus), Quiksilver (Ferris) and Otis (Omar). The latest evolution of this style consists of adding angular corners. "The wayfarer, aviator and round frames are still popular. But we see more Hexagon shapes and different mixes of round and square frames," said Boukje Bontenbal, Product Manager at Sinner. At Dirty Dog, Sales Operations Manager Tom Lazarus confirms the rise of, "angular acetates and metals that can imitate the key high-fashion trends whilst staying within the boardsports realm."
Speaking of metal: For all fashion-conscious sunglasses customers, delicate metal frames are a must-have in SS20. Whether it's rounded, oval, squared or unconventional – the selection has never been larger. At VonZipper, Josh Hartley sees, "the rise of metal frames, angular shapes and creative frame and lens colorations." Delicate metal frames with a nineties twist and off-the-wall shapes could be a real eye catcher this year. Favourites include the Oakley Deadbolt with lightning bolt-shaped titanium temples or the Sinner Rincon model featuring gradient polarized lenses with rounded bottoms and hexagonal tops.
FRAME COLOURS
Diversity in frame colours also extends into colourways this season. While black will always be the number one choice for some brands, other brands are expanding their colour palettes. "Black stands the test of time – and thus, it serves as the foundation of our collection," said Matthieu Perez at SHRED, which combines black frames with delicate colour accents on the frames as well as grey or colour-tinted lenses. Next to black, tortoiseshell is also emerging as a fail-proof colour option. For SS20, tortoise is having a resurgence, right next to last season's crystal-clear acetate frames.
"Overall the colours are less bright and more tonal," said Boukje at Sinner. Otis is banking on brown shades, dark green, blue grey and berry tones blended with a matted, transparent finish. CHPO goes into the season with soft pastels as well as honey yellow and purple combined with black lenses. Inspired by, "the beauty of our natural surroundings," Dragon is capturing etheral frosted glass colours in the Seaglass Collection: "Your eyewear is an extension of your personality and these fun and flirty shades are sure to make you stand out from the crowd."
Lenses for SS20 are big on ice blue and forest green (Dirty Dog) as well as gradient lenses in pink, blue and green (Sinner). Otis implements mineral glass lenses in smoky blue, while Melon Optics is pushing reflective lenses in pink. Vertical Unit chooses lens tints in grey, brown and yellow. Bliz has what fans of blue and purple lenses want, while VonZipper is working with grey, bronze and pink.
MATERIALS
In terms of frame materials, SS20 is putting a premium on comfort and functionality. For a large number of brands, the material of choice is Grilamid TR90, VonZipper, Dirty Dog, Vertical Unit, Bliz, Quiksilver and Melon Optics. Grilamid TR90 frames are, "lightweight, flexible and retain their shape in extreme temperatures," said Neil at Melon. Oakley continues to rely on "patented O Matter frame material for longevity and all-day comfort as well as premium metals such as titanium, which is ultra-light, ultra-strong and corrosion-resistant."
The Quiksilver Floatable collection implements a special material called TPX, which allows frames to float on the water. Floatable frames also feature in pioneers in the category Dragon's H20 line and and Sinner also feature. Acetate, metal elements as well as stainless steel and a growing number of titanium frames are pushing the trends in frame materials.
SUSTAINABILITY
Brands are putting more and more emphasis on environment-friendly materials. "We're moving to a more socially conscious, eco-friendly material. For all of our injection styles that are not a part of our H2O Floatable collection, we've moved to an injection material based on the Castor plant," said Shay Williams at Dragon. Roxy is also relying on a plant-based polymer based on castor plants in the Pop Surf collection, while Zeal is bringing sustainability not just in its frames, but also Ellume Polarized Lenzes. And Johanna Åkerström, Marketing Coordinator at CHPO is proud to announce: "In the SS20 collection, all of our sunglasses are made from recycled plastic."
While Smith is crafting lifestyle eyewear from a sustainable material named Evolve, Otis is celebrating the launch of its first Eco Acetate collection endorsed by ambassador Greg Long: "Derived from cotton seeds and plant matter, our Eco Acetate frames are 100% recyclable and biodegradable. In 2020 we are offering more styles and colours in this area." Sustainability is also changing the lens segment, which is why Otis sources frames from mineral glass, which is, "the best option for a sustainable future," said Lucy Martino, Head of Product.
LENS TECHNOLOGIES
When it comes to manufacturing lenses, brands are banking on time-proven technologies in SS20: VonZipper relies on its Wildlife Polarized lenses, "to provide unsurpassed clarity, definition and glare reduction while maintaining optimum colour balance." Smith Optics continues to implement ChromaPop technology for more vivid colours and better contrast details, in lenses with or without polarization. Melon Optics has discontinued all non-polarized models a while ago and solely offers polarized polycarbonate lenses made in Japan: "Polarised is a must – it is the first thing customers ask in our stores when they come in."
The SHRED brand also manufactures its forged and polarised urethane lenses in Japan while trusting in Contrast Boosting Lens (CBL) technology as, "a single lens tint that could handle all terrain and conditions." Starting next year, the brand will also sell photochromatic lenses (Belushki model). The trend towards self-tinting lenses is alive at Zeal with the Auto Sun Lenses (Manitou model). Bliz is headed into the season with a brand-new lens concept up its sleeve: Bliz Nordic Light is a unique lens, developed and designed to suit the flat light weather conditions of the North."
While polymer lenses are the standard across collections, some brands are offering lenses from mineral glass, including Roxy and Quiksilver, both in cooperation with German traditional eyewear brand ZEISS Optics. Otis has also just released its first line of scratch-proof, reflective lenses crafted from mineral glass which are double-hardened and lipid-repellent for a clear view.